This store requires javascript to be enabled for some features to work correctly.
Design Hub
How it's Made: Magnetic Midnight, Bogota
Hailing from Colombia, Lucia's unique aesthetic is a testament to her love for tradition and craftsmanship. Drawing inspiration from her exploration of art and design, her creations exude a distinctive blend of contemporary elegance and cultural heritage. With a passion for intricate detailing and a constant desire to push the boundaries of materials and techniques, Lucia's designs invite us into a world where history and craftsmanship intertwine.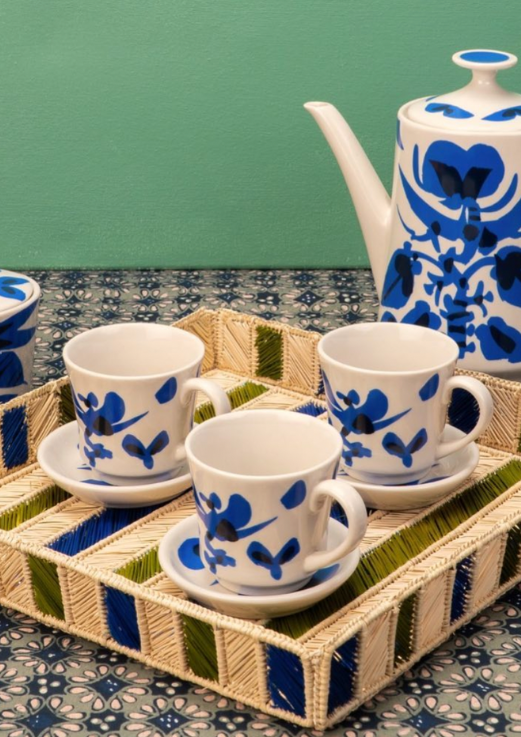 What makes your artisans unique?
The artisans we primarily work with, are based in Usiacuri, in the northern coast of Colombia, where weaving the iraca palm is the town's main industry (children are even taught weaving in schools!). We collaborate closely with a group of artisans who over the past six years has grown into a team of over a dozen. Each one is an expert in a particular type of weaving. From them we have learned about every different type of stitch, how they handle the fibers, the effect of different thicknesses, the subtleties of the spacing. In turn, we reinterpret the techniques to create our signature designs. The underlying frames for our trays are made out of galvanized stainless steel by a family of lamp makers outside of Bogota.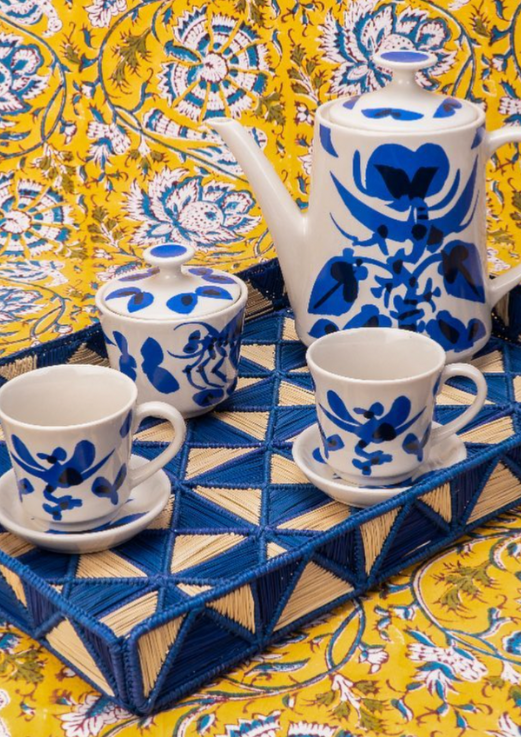 Tell us more about the process:
Everything is entirely handmade made in Colombia and has a long fabrication process. The underlying frames for our trays are made out of galvanized stainless steel wire by Manuel and Maria Belen, a couple who have a family owned lampshade business. Manuel designs the templates and personally makes each piece by hand in his workshop outside of Bogota. It takes him about two weeks to make an order of a dozen frames. 

The frames are then woven out of Iraca palm leaf, a natural fiber found in Colombia and used in different parts of the country, which is split into fibers which in turn are divided into even finer threads, either tinted or left natural, which are then braided around thin wire and woven together into beautiful patterns. Some of the finished pieces are then gilded. Gilding the palm leaf, one of the most delicate and precise techniques with which we work is a long and complex process. We have been working with William and Cristina for six years after proposing the idea of dipping palm leaf in gold. For one piece, it takes about two to three weeks and a total of about 25 steps. Each piece is prepared, varnished, the areas to be gilded are painted before undergoing gold plating, then dried and polished.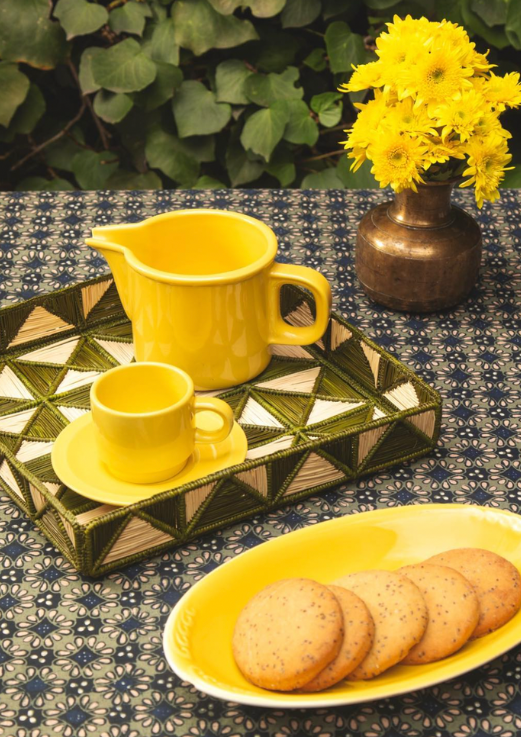 What do you love the most about your creative relationship?
I love the relationship you build overtime from working with people for so long, both personal and professional. You become a team. The brand's philosophy of respecting the craft whilst simultaneously seeking to elevate it, perfecting the quality and finding new perspectives with which to observe, manipulate or transform it, results from a close and dedicated collaboration with our artisans. Learning the essence of the craft and the tradition from them allows us to design in accordance with its true nature.
Magnetic Midnight
Shop The Collection
BLOG
Latest articles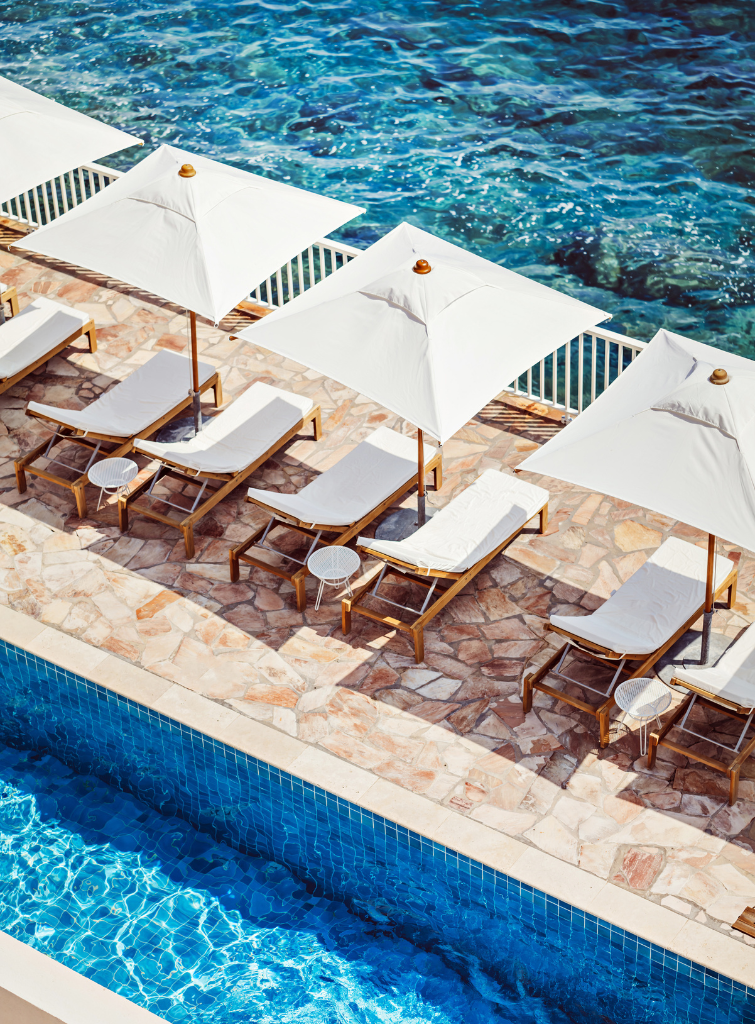 Nestled between the iconic locales of Cannes and Saint-Tropez, Saint-Raphaël presents a tapestry of stunning landscapes and shaded streets. 
Setting the stage for a memorable celebration requires a keen eye for detail and a touch of creativity. Louise Roe, the visionary founder of Sharland...
Bradley Agather is a creative consultant and stylist with an unerring knack for finding the sublime in the everyday. A former fashion editor, Bradley's discerning...