This store requires javascript to be enabled for some features to work correctly.
Crete, Greece
Cretan Malia Park

Cretan Malia Park's traditional materials, textures, and colors of Crete, as well as curious indigenous objects combine to curate a warm atmosphere. Walnut, chestnut, and bamboo combine with rattan, ceramic, stone, and brass to create a palette of wood tones, mustard yellow, copper-red, blue, green, and orange that imparts a relaxed, boho mood in the bright, airy rooms. Murals artistically bring the nature of Crete inside the living spaces and serve as main focal points for the interior design.

Swaying palms, Indian figs, and banana trees are part of an exotic garden that serves as a strong reference point and a dynamic architectural element that animates the property. The hotel's modernist structures were constructed in the late 1980s by Antonis Stylianides, who once worked with Bauhaus legend Walter Gropius. Cretan Malia Park was fully renovated in 2018 by Vana Pernari, who used assorted colors, materials, and styles from multiple design eras, while still maintaining a strong Cretan identity.
Shop the look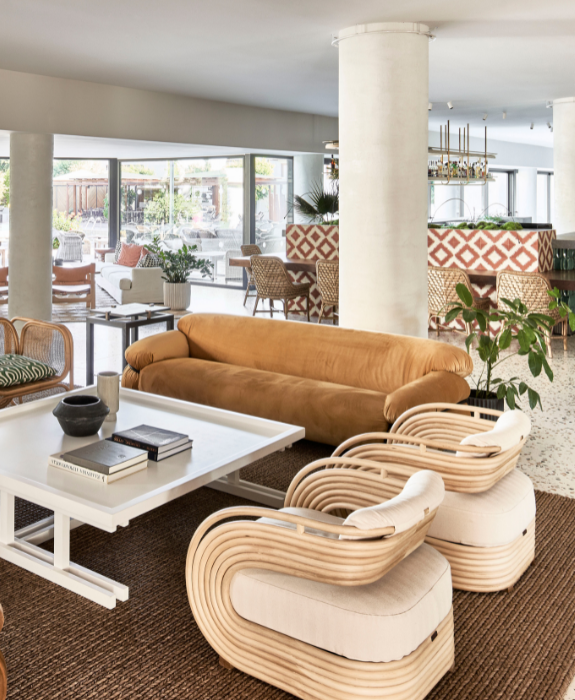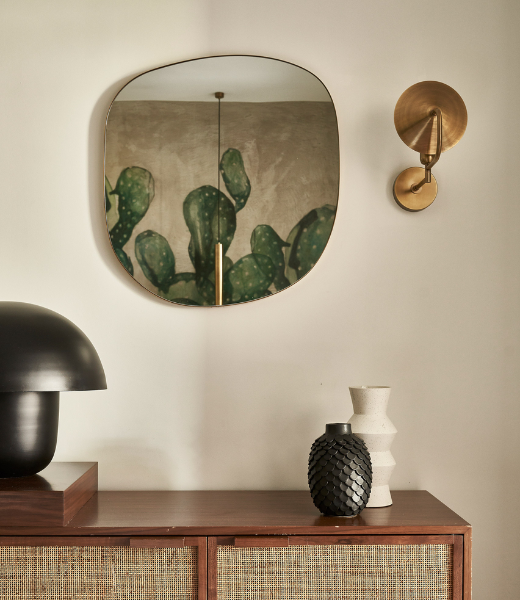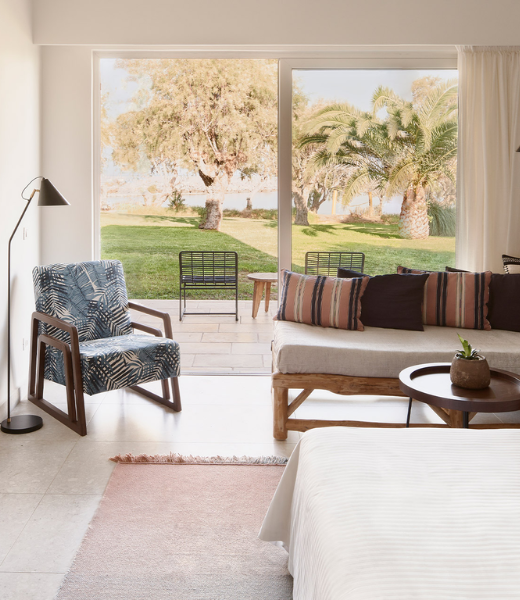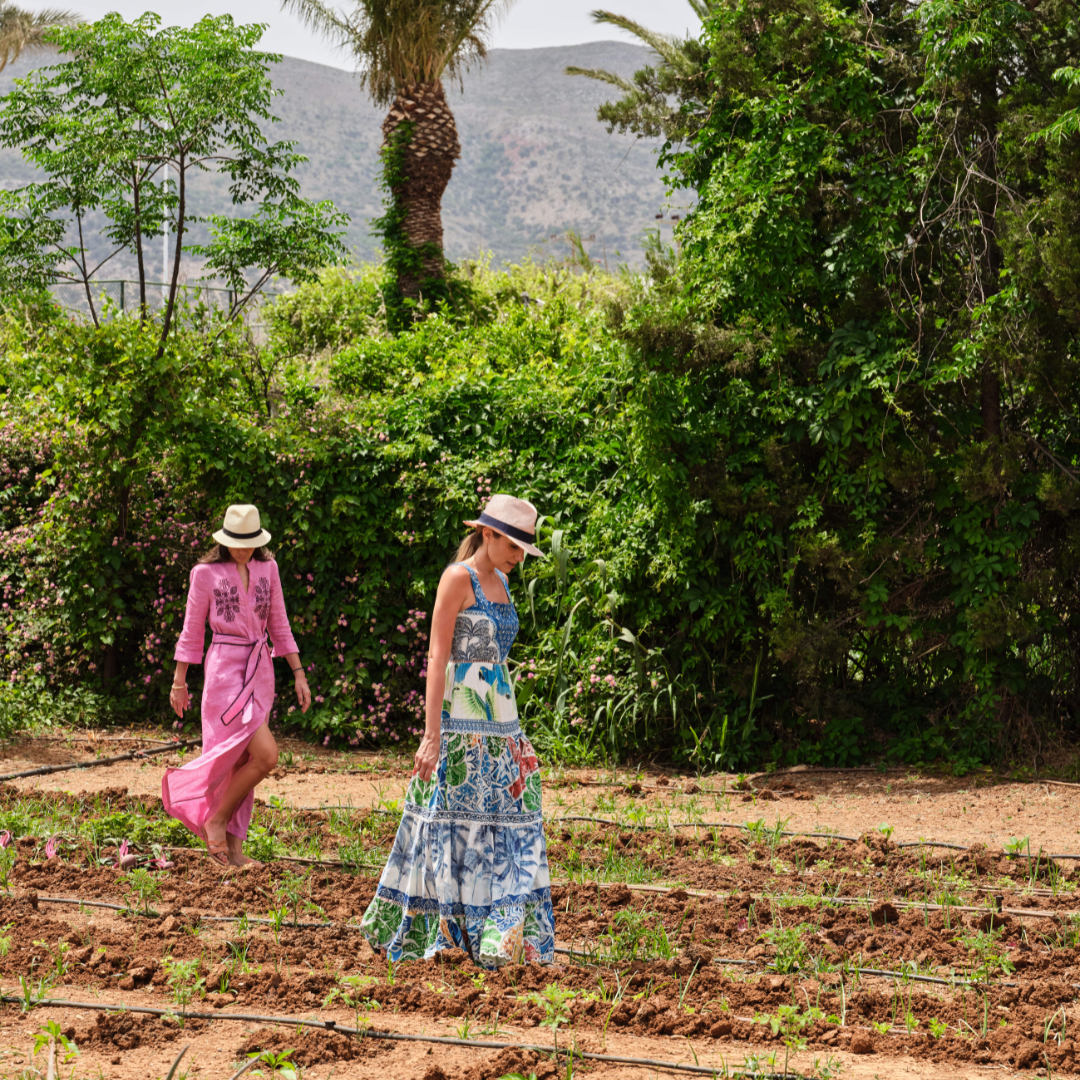 Meet the hosts - AGapi & constanza sbokou
"We feel that luxury and travel are being redefined. People want to give back, to feel changed, fulfilled, and inspired"
Read more
Tips from the hosts
Tell us a little bit about Cretan Malia Park?

Engaging – And that's on many levels. Nature, Design, Food, People. 
Where should we eat?

On the South of Crete, on a remote beach accessible only by boat, Chryssanthos, makes the most delicious bread, salads, eggs, and meat cooked in Cretan style. This is our favourite restaurant in the world.
What's are your favourite objects in the hotel?

Tacchini's Sessan Sofa and our Greek artists collection!
Tell us something most people don't know about Crete?

In mythology Crete was the birthplace of Zeus and also the place where later Zeus took his love Europa, who gave birth to Minos – later King Minos and founder of the first European civilization, the Minoans. In a way, it all started here. 
The rooms
Take a peek inside

A Bauhaus inflected property, Cretan Malia Park's light-filled suites and bungalows are packed with natural wood textures, earthy tones and indoor plants and contrast with their polished copper and geometric tiles, They are placed around a sinuous river pool framed by lush gardens.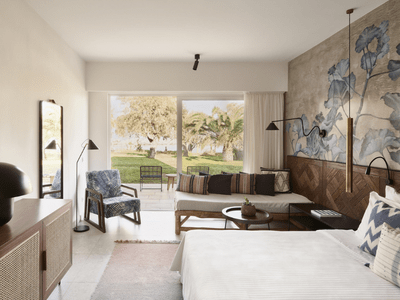 BEACH FRONT Bungalow


A 26 sqm room with either twin or king beds superbly placed directly on the seafront and enjoying unobstructed views to the sea from a furnished veranda or balcony. Also feature a calming and elegant mural by Greek artist Thanasis Kretsis as a reference to nature's rich flora and creates a calming ambiance.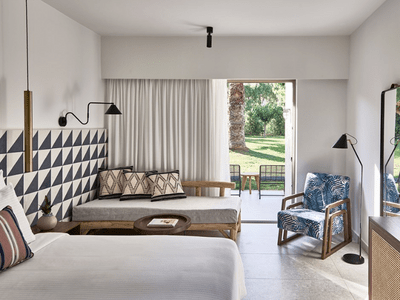 Signature Garden View Bungalow


Cretan Malia Park's most coveted views are all yours in Signature Bungalows with a 26sqm bedroom and Garden View. From the sweeping terrace, in full communion with nature, soak up the resort's striking gardens – crowned with Crete's most revered natural iconic flora – and magnificent sea beyond. This room features twin beds and a sofa.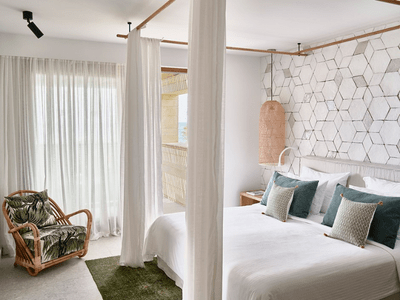 DELUXE SUITE


A 64 sqm Beach View suite decorated with items that honor the hotel's Mediterranean heritage: Moroccan rugs, handcrafted Italian tiles, artwork by Greek artist Thanassis Kretsis and beautiful custom-made furnishing. The bedroom features a King Bed and a Sofa Bed and an impressive yet soothing wall of white-grey handmade tiles by Cotto Etrusco.

Read From
Flâneur Magazine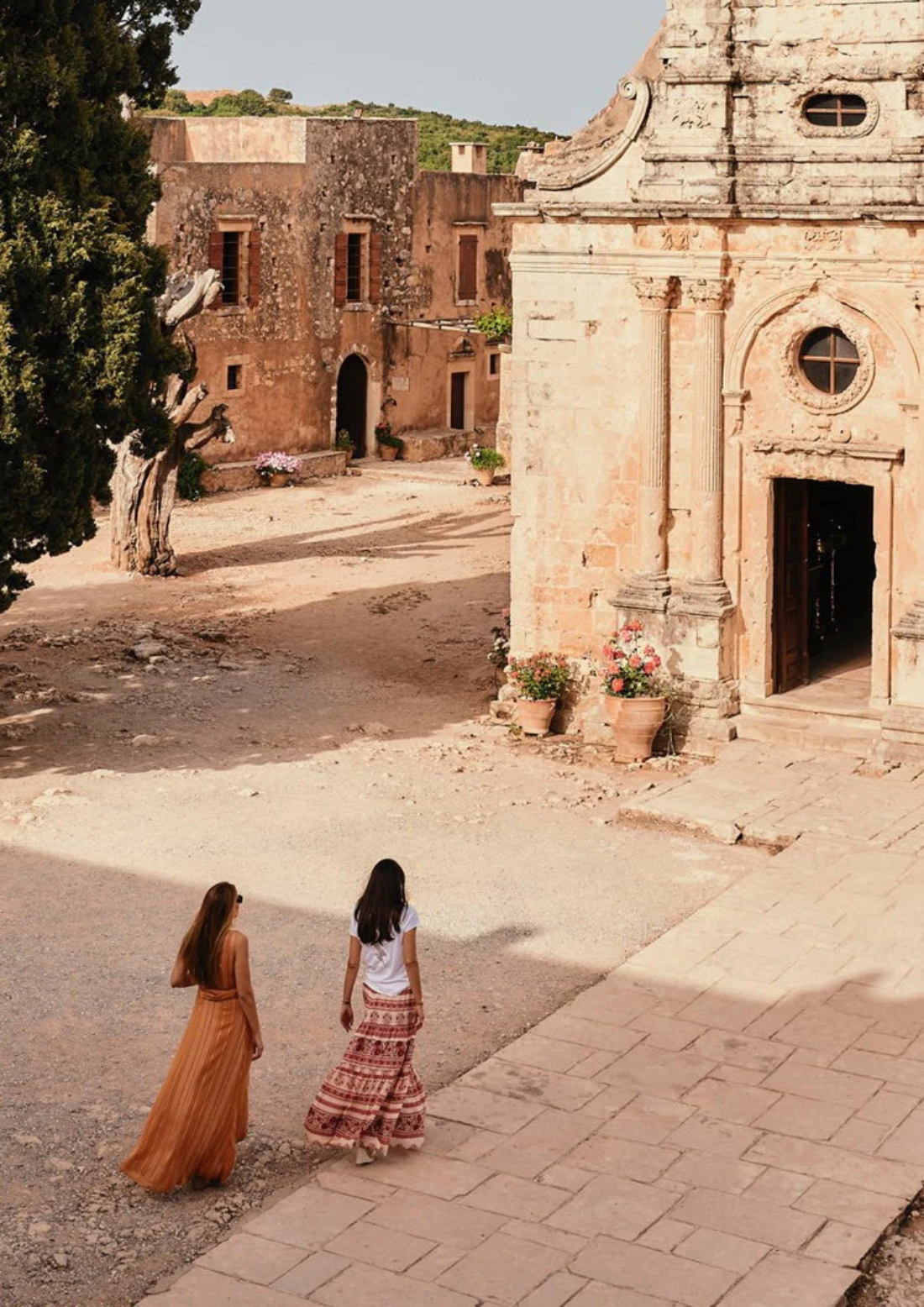 Agapi and Costantza Sbokou the two sisters behind Cretan Malia Park in Crete were born with the hospitality bug. Passionate, ambitious, and fearless, we ask...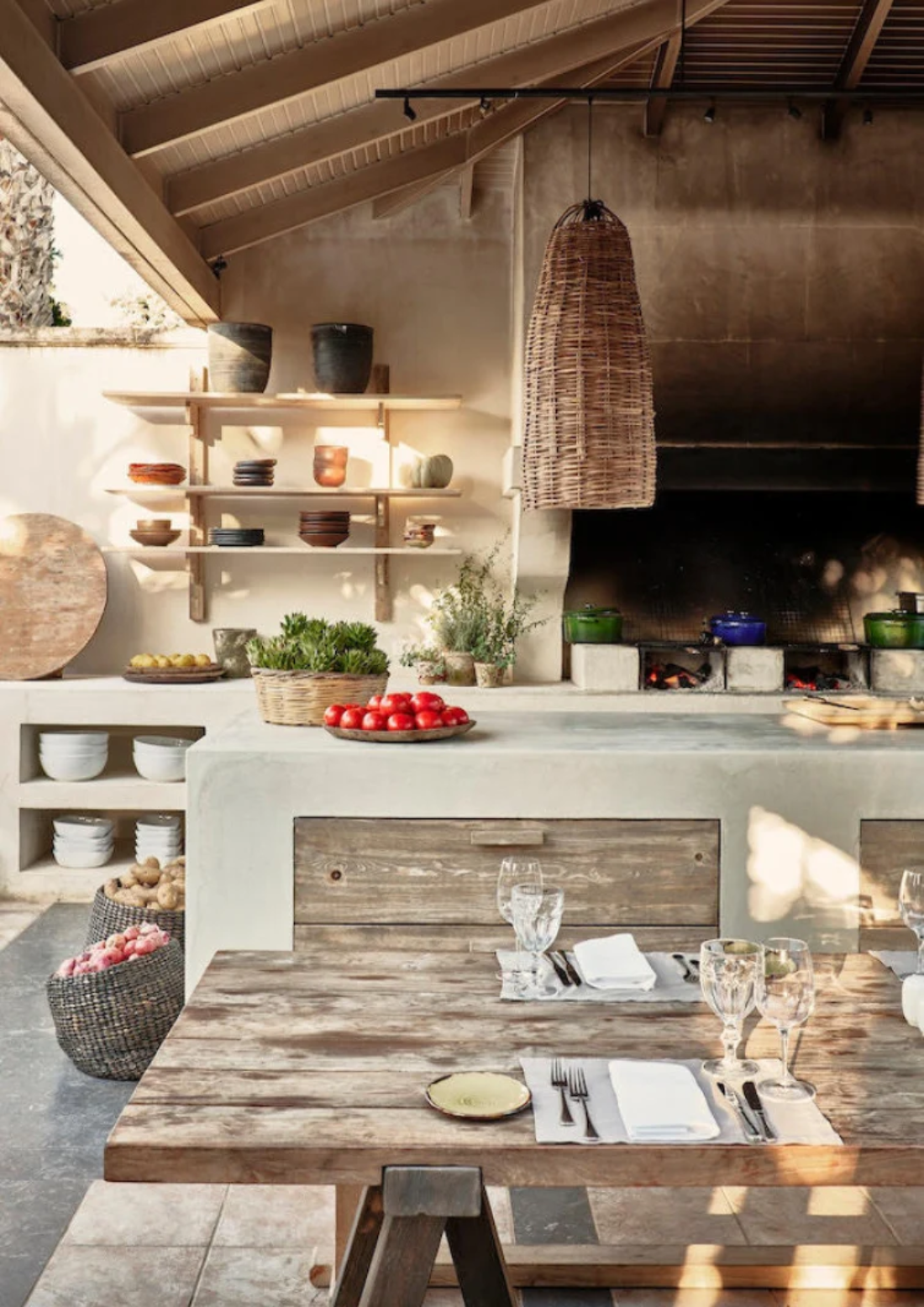 Nestled amongst lush gardens, on the edge of the village of Malia, Cretan Malia Park sits peacefully by the bluest crystal-clear waters of the Mediterranean...