This store requires javascript to be enabled for some features to work correctly.
The Flâneurs
Meet Luke Edward Hall, Artist and designer, London
"Everyone wants a piece of Luke Edward Hall. Take your pick: his ceramics with Alex Eagle, his recent collection for the Royal Academy, his campaign with Burberry," says Jonathan Mahon-Heap for Semaine. Our personal favourite (Some bias here) will forever be his collaboration with Café de la Semaine at the Pigalle hotel in January of this year.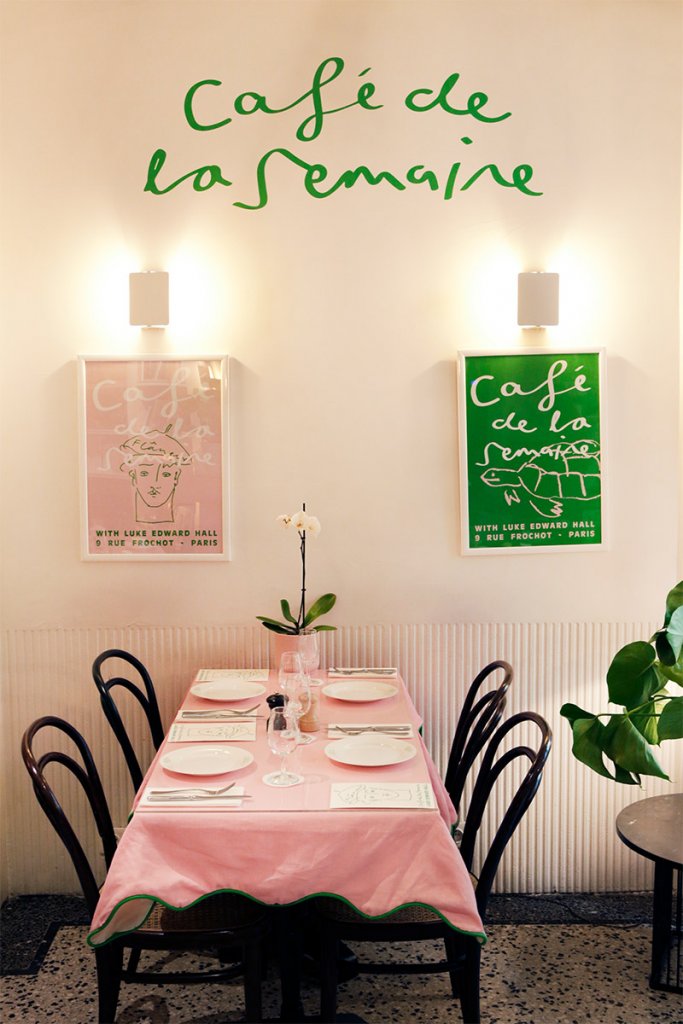 Luke Edward Hall's colourful aesthetic is informed by a love of history, an appreciation of beauty, and a sense of playfulness. Luke established his studio in the autumn of 2015 after graduating from Central Saint Martins. Since then, he has worked on a broad range of art and design commissions and interior design projects. He creates his own ceramics, fabrics, furniture, and accessories.
In January 2019, Luke, in collaboration with online magazine Semaine, transformed hotel Le Pigalle's lobby during a two-week Parisian residence into a flâneur's dream. Pink tablecloths with scalloped green stitching, whimsical calligraphy and limited edition art prints evoke a medley of tasteful modernity and the dreamy nostalgia of bygone days. Designed as a throwback to the old world charm of café society, Café de la Semaine creates a space to embody the flâneur's creative mindset—if only for a moment. Bring the spirit back home today.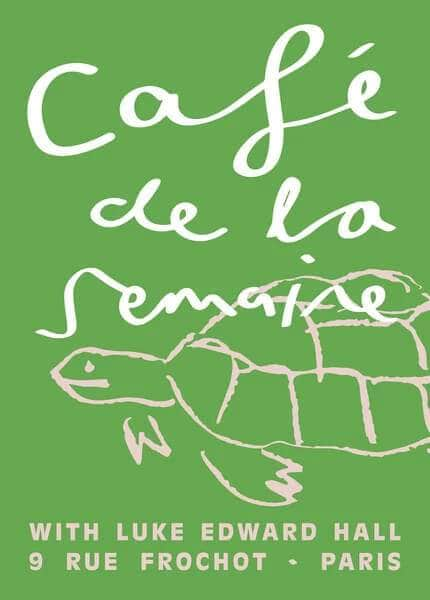 Semaine x Luke Edward Hall – Café de la Semaine signed artist print bright green, Tobias the Tortoise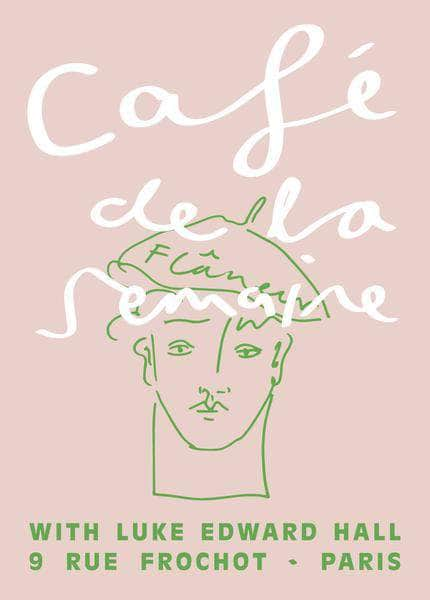 Semaine x Luke Edward Hall signed artist print pink, Edition of 50
Semaine x Luke Edward Hall – Café de la Semaine signed artist print, Eiffel Tower
BLOG
Latest articles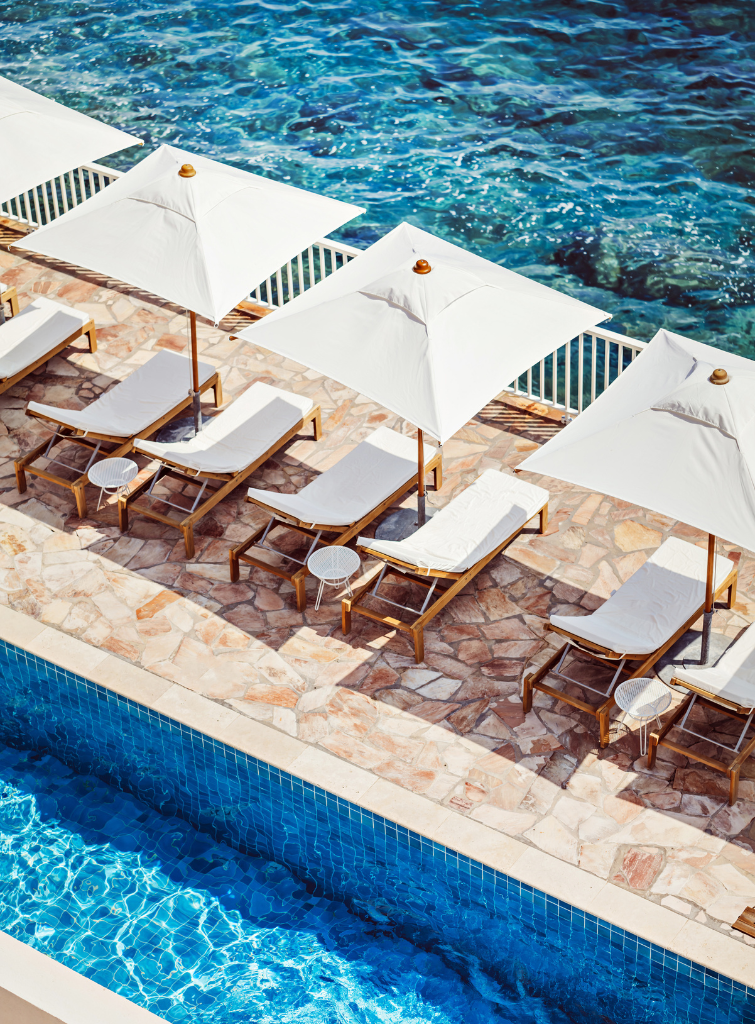 Nestled between the iconic locales of Cannes and Saint-Tropez, Saint-Raphaël presents a tapestry of stunning landscapes and shaded streets. 
Setting the stage for a memorable celebration requires a keen eye for detail and a touch of creativity. Louise Roe, the visionary founder of Sharland...
Bradley Agather is a creative consultant and stylist with an unerring knack for finding the sublime in the everyday. A former fashion editor, Bradley's discerning...