This store requires javascript to be enabled for some features to work correctly.
California, USA
Twelve Senses Retreat

Located in sunny Encinitas, this B&B is near beautiful coastlines, sandy beaches, and a thriving downtown. You can experience the rich local community, known for its meditation gardens, yoga, artisans and healers. Immerse yourself in some of the many activities that can connect your senses to nature – such as paddle boarding or surfing, sound bowl healing, or even walking with goats in the nearby canyons.
Rebuilt and expanded in 2019, the 1958 structure is a living testament to natural, sustainable, and recycled materials. Luxury minimalism makes for warm and welcoming yet uncluttered spaces. Guestrooms feature designers Philippe Starck, Ethnicraft, Lagos del Mundo, and many others showcased. A cozy library boasts two Cappellini felt chairs and a Knoll marble coffee table, while a small pop-up shop offers local crafts and artisanal products.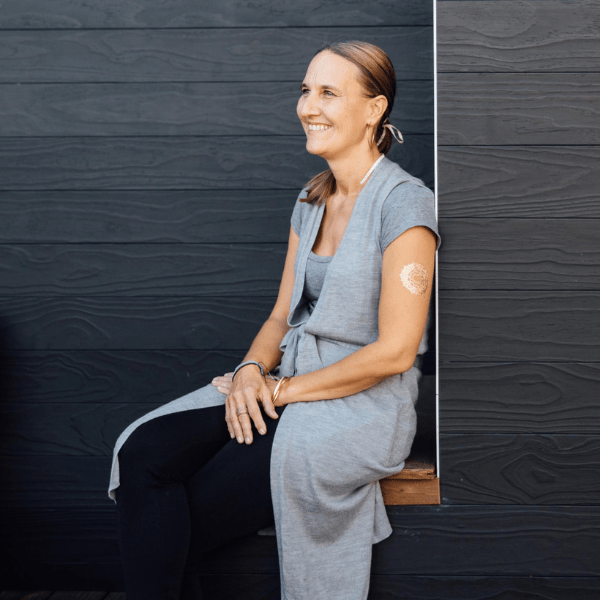 Meet the host - Anke Bodack
"I meditated every day and this image of me as a hotelier began to crystalize in my mind, a voice saying: this is what I must do!"
Tips from the host
what makes twelve senses unique?

One thing very close to my heart is that we have to take care of the Earth. The hotel is me being true to myself, as it is natural and sustainable. I have created a kind of mindful minimalism.
Where to eat?

Encinitas has plenty of celebrity chef restaurants, vegan cuisine, for foodies, as well as micro Kombucha and beer breweries and wineries. The farmers market is also a foodie's dream where one can explore endless culinary innovation, including vegan cuisine.
what's Your favourite object in the hotel?

My Bali hut. I ordered it online and it came from Indonesia as a kit. It took a few weeks to assemble. I moved my office into the Bali hut! It's still there.
Something most people don't know about Encinitas?

Encinitas used to be a very sleepy and quiet beach town. But it has transformed in the last five years with new restaurants and pop-ups. Twelve Senses is close to downtown, and the beaches are close too.
The rooms
Take a peek inside
Twelve Senses' four rooms are inspired by the natural elements Fire, Water, Earth, and Air, and are designed with a sustainable approach to nature and to our guests' well-being.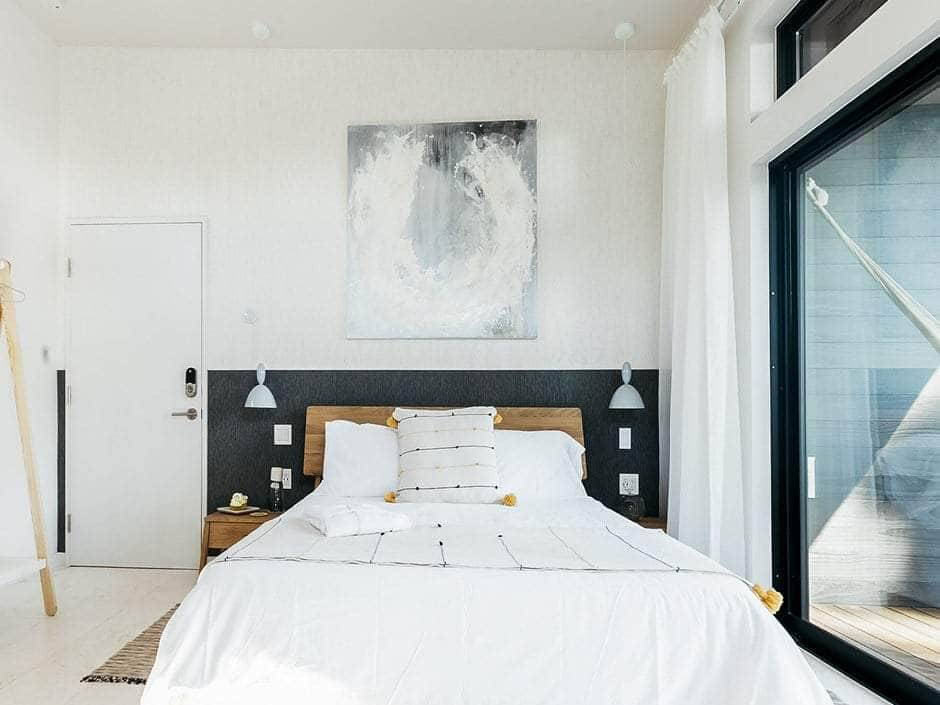 AIR

The airiest and most uplifting room, it is designed to be fully vegan, located upstairs and has the largest balcony.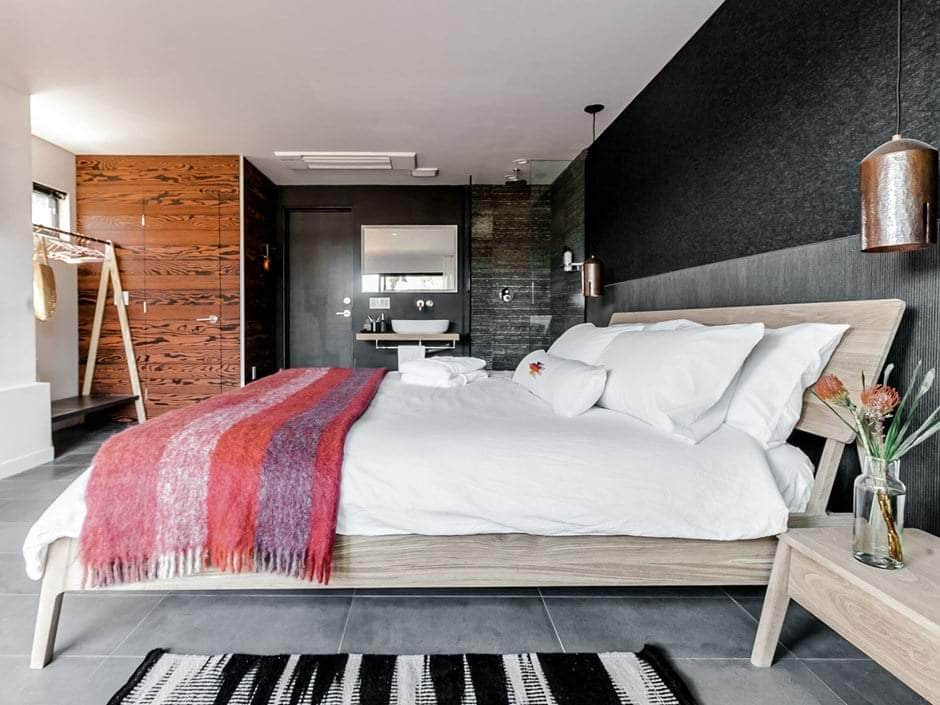 FIRE

The Fire Room is the coziest and most invigorating room at Twelve Senses. It plays on it's fire theme with dark charcoal materials and red shou sugi ban wood cladding and a large gas fireplace.
Read From
Flâneur Magazine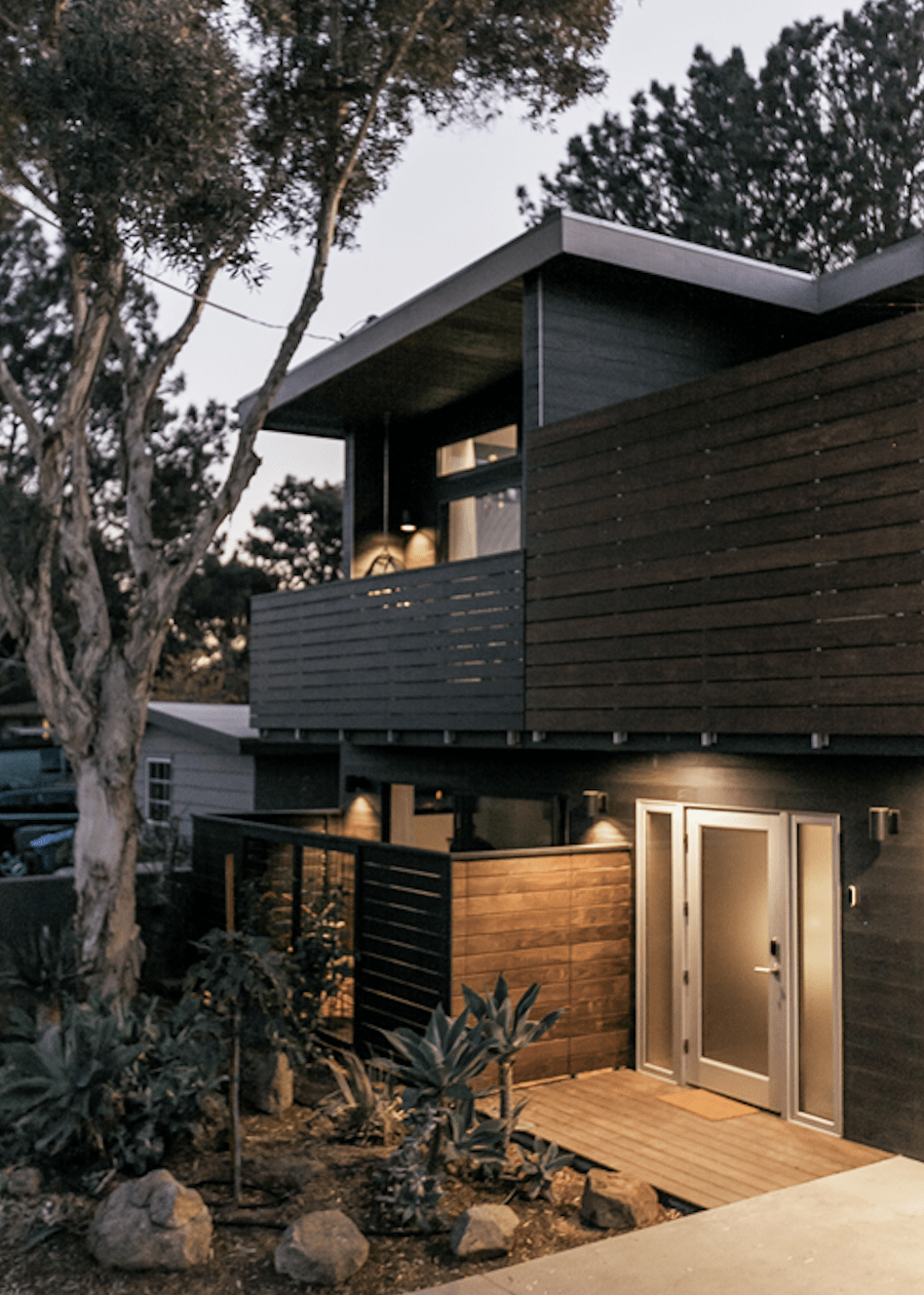 An intimate multi-sensory four-room/one-suite hotel, the Twelve Senses Retreat is a holistic haven to reconnect with yourself.