This store requires javascript to be enabled for some features to work correctly.
THE FLÂNEURS
Meet the Mother-Daughter Duo Behind Mattina Moderna

We sat down with the mother-daughter duo behind the genius lamps of Mattina Moderna to discuss how rewarding it is to work with family, but also the hurdles encountered on the way.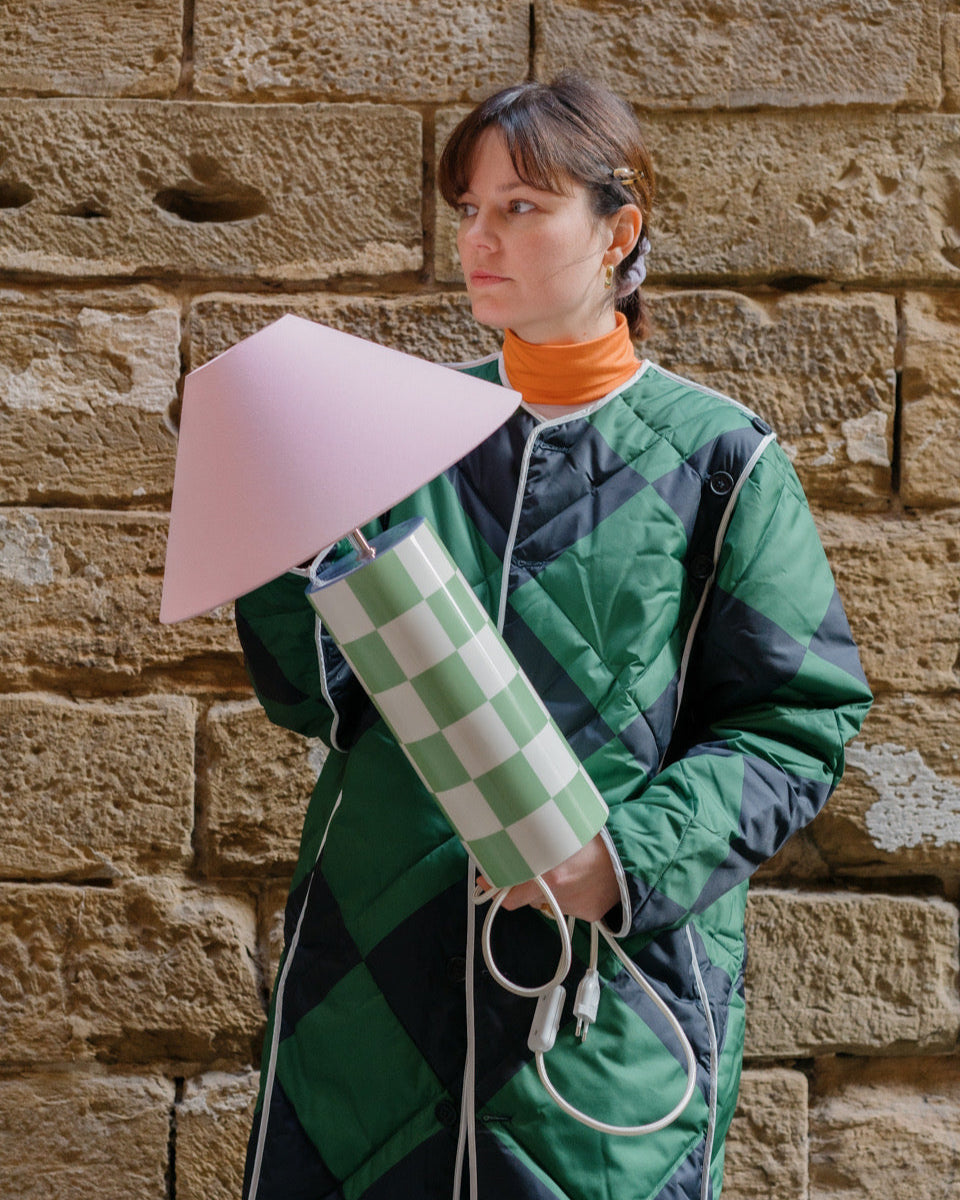 Can you tell us about the story behind Mattina Moderna?
After 10 years of a fast Parisian life, I wanted to catch my breath, to "go home" to develop a personal project, without pressure to succeed or be productive. I was already working in design and had always been independent.
Returning to my home town - Nice - in 2020, I continued the project I had created several years ago, while nurturing the desire to start from scratch and spend more time with my family. 


My mother also had a full-time job, but she always dreamed of having her own space to express her creativity and experiment. She loves to find beautiful vintage pieces and rework them to give them a second life. It was only natural that after a few months, we created mattina moderna together. First by offering upcycled pieces, then by working hand in hand with local artisans to create unique pieces.


Last June we launched our first ever limited edition capsule. We are now about to launch our 3rd collection. It's pretty crazy!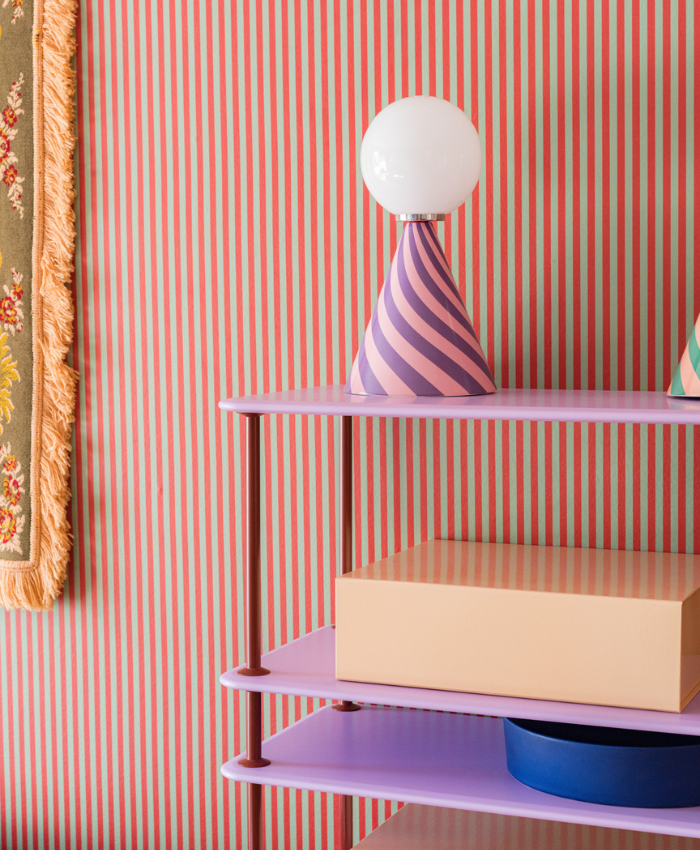 Can you tell us about the artisans you work with?
Our first collection was 100% made in France. We worked with several experienced and talented craftsmen and are delighted with the result. However, it was not exactly what we wanted. 


I wanted something more radical, closer to our 3D rendering. I wanted the pieces to be calibrated, the patterns sharp, the colours bold and vivid. A friend recommended a family workshop in Portugal, an emblematic place for ceramics. 


Today we are very proud to highlight the origin of our pieces. 
The ceramics are Portuguese, the lampshades are French, our technical parts are made in Italy, and all this beauty is assembled here in Nice by my mother.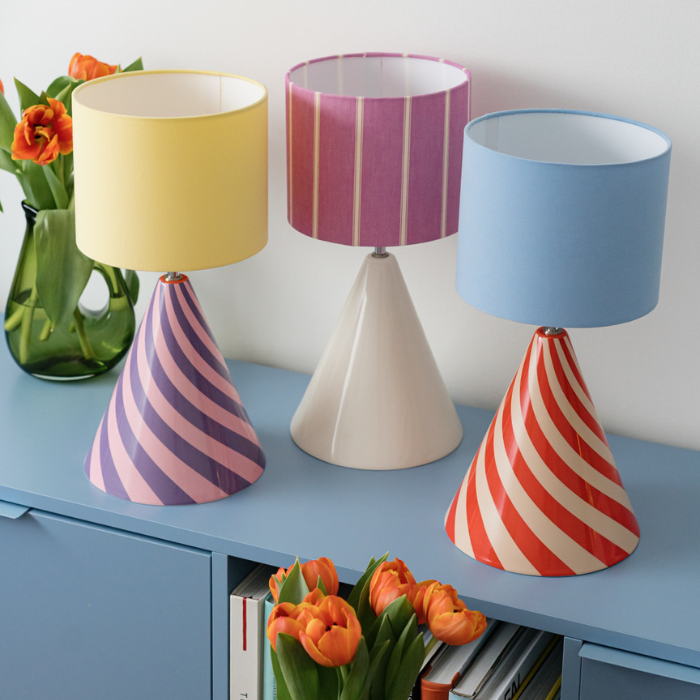 Did it come naturally to work together?
I always knew that one way or another I would develop a project with my mother. I admire her creativity. She is a reference to whom I asked for advice. Being in the same city again only confirmed this desire. First for the pleasure of spending time together, then simply because we have a common vision.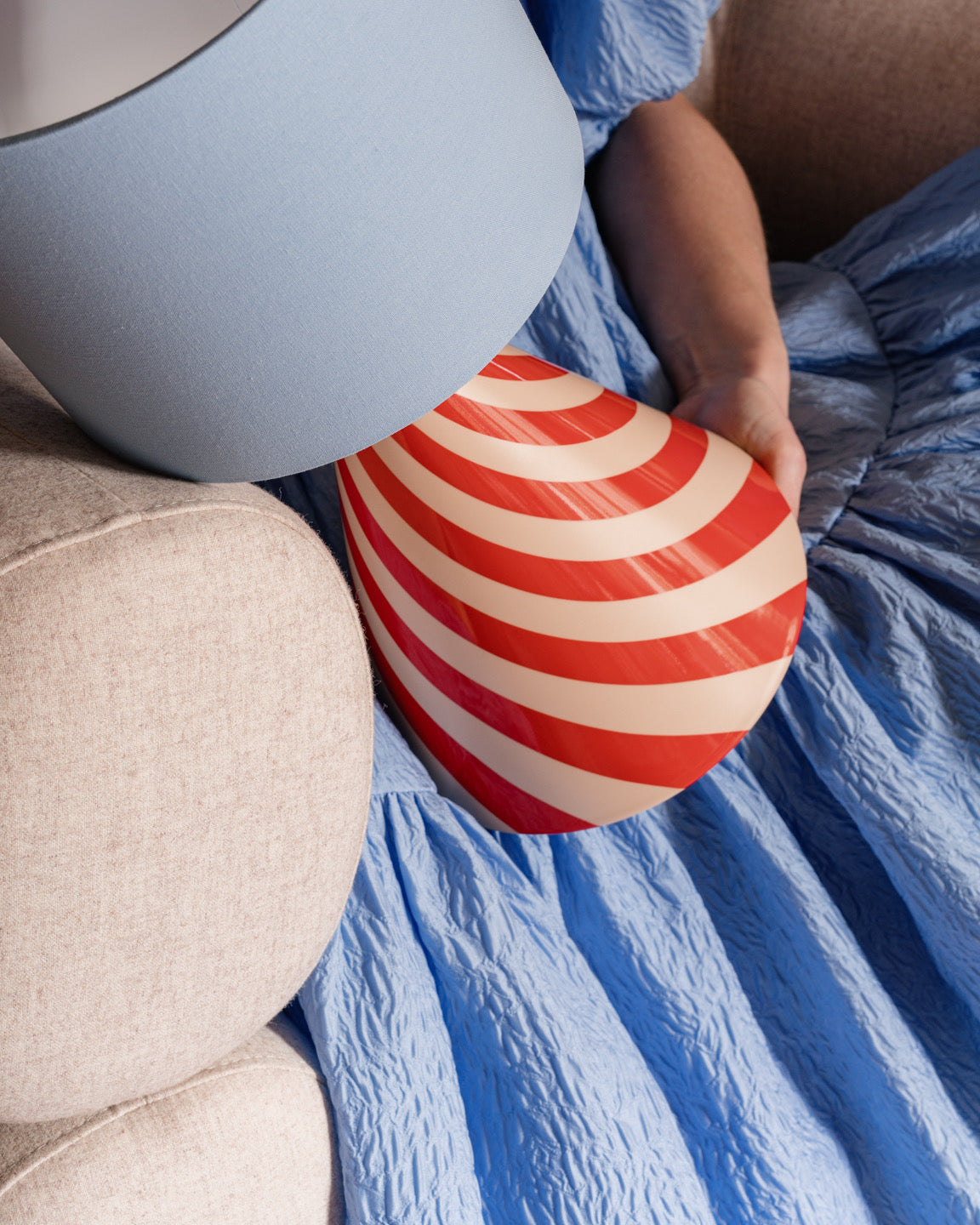 What do you think makes it particularly good? Are there any challenges?
It's a pure joy to work with my mom because there are no taboos or things left unsaid. Communication is fluid and sincere.
On the other hand, there is still a small generational gap :). But that's probably what makes the creative process even richer. Compare ideas to try to innovate.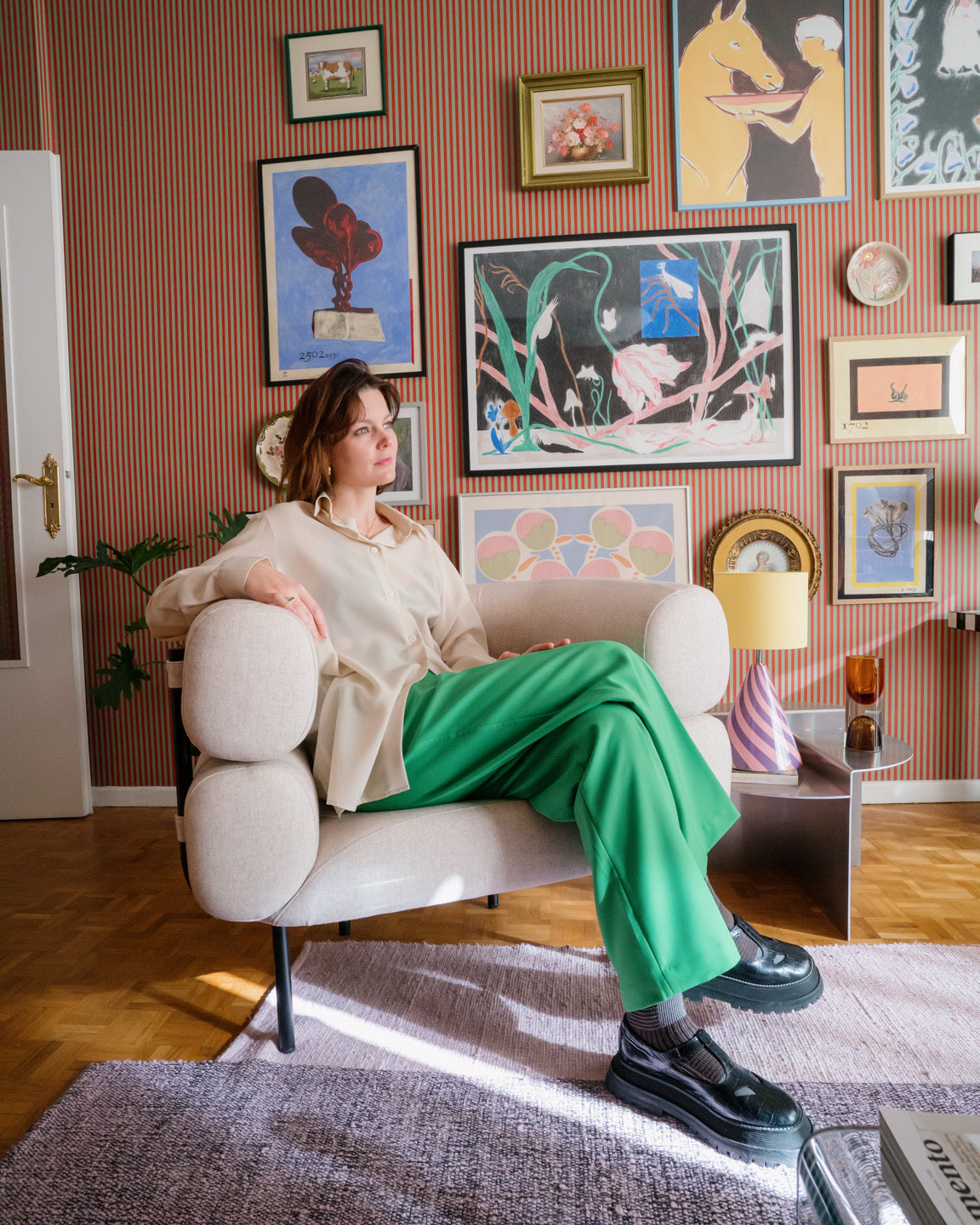 As it's a Mother's day special, is there anything you would like to tell each other?
To my mother: Thank you! And I love you.

To my daughter: I'm proud of you, and I love you.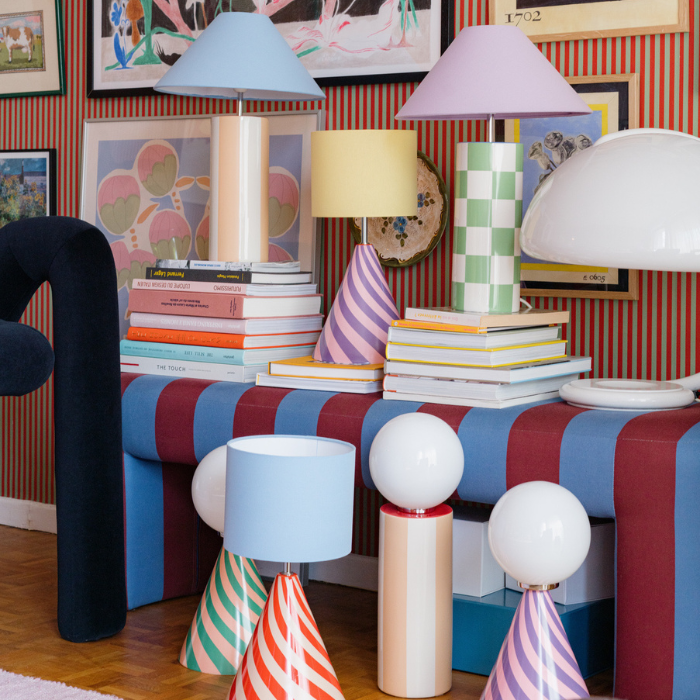 Can you tell us anything about the new products?
We are currently developing our range. Decorative objects (vases, coasters, tableware, textiles...) are being prototyped and we can't wait to share them with our customers. 


Several collaborations could also see the light of day in 2023! We are particularly excited about this format because of its ability to combine the skills and worlds of each studio to create a hybrid piece.
BLOG
Latest articles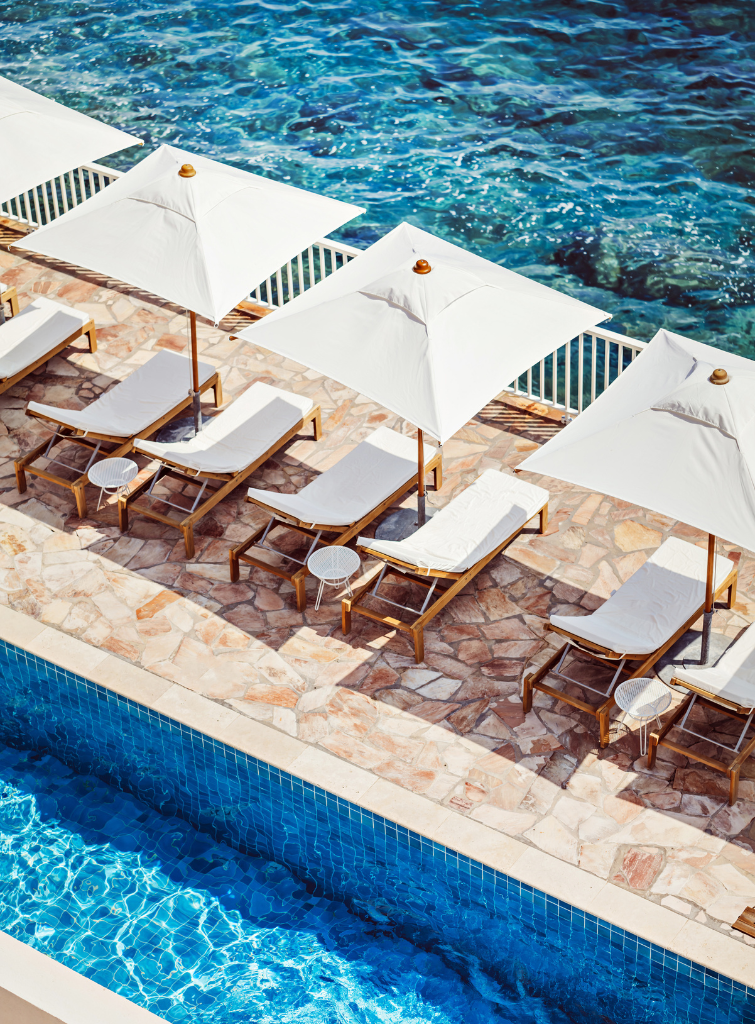 Nestled between the iconic locales of Cannes and Saint-Tropez, Saint-Raphaël presents a tapestry of stunning landscapes and shaded streets. 
Setting the stage for a memorable celebration requires a keen eye for detail and a touch of creativity. Louise Roe, the visionary founder of Sharland...
Bradley Agather is a creative consultant and stylist with an unerring knack for finding the sublime in the everyday. A former fashion editor, Bradley's discerning...