This store requires javascript to be enabled for some features to work correctly.
Make Yourself at Home:
Twelve Senses Retreat, Encinitas, USA.
An intimate multi-sensory four-room/one-suite hotel, the Twelve Senses Retreat is a holistic haven to reconnect with yourself. Located on the Southern California coast, not far from San Diego, The hotel's name refers to the twelve human senses found in the teach­ings of Rudolf Steiner, founder of the anthro­pos­o­phy. The Aus­trian philoso­pher divides the senses into phys­i­cal, envi­ron­men­tal, and cog­ni­tive. At the Twelve Senses Retreat, these shall all come into play through Anke Bodack's mindful minimalism.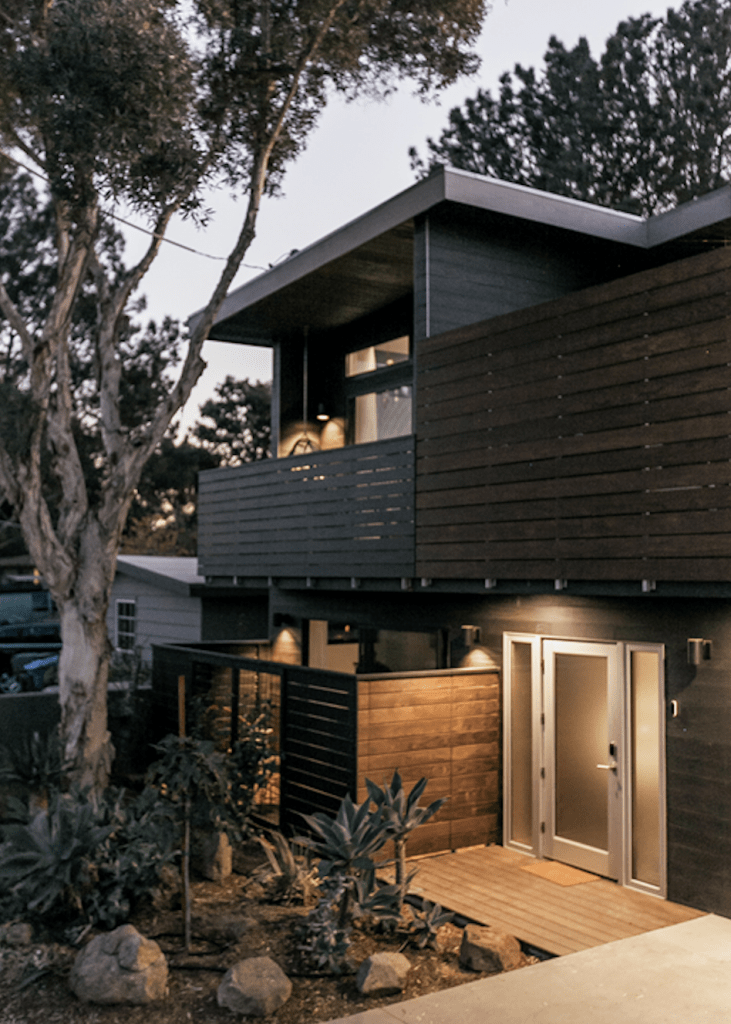 What makes 12 Senses so special?
Each room is designed with the philosophy of the four natural elements: Water, Earth, Wind, and Fire. The colour palette ranges from room to room, from earth tones of green ochre and beige to the charcoal black and orange of fire. 
In line with sus­tain­able prin­ci­ples the build­ing, orig­i­nally con­structed in 1958, was con­verted using recy­cled, reclaimed and nat­ural mate­ri­als. The tiles in the roof-ter­race bar, for exam­ple, were made from plas­tic reclaimed from the ocean.
European sophistication, Californian warmth, with a touch of Mexican exoticism, the Twelve Senses Retreat offers the perfect setting in which the guests can heal, be creative, and care for their overall wellbeing. 
 The Twelve Senses Retreat is a place were the terms luxury and minimalism are not a con­tra­dic­tion.
What to expect when staying at Twelve Senses Retreat?
Imbued by the chilled atmos­phere of this Californian coastal town, the Twelve Senses Retreat offers guests the gift of tranquility for reconnecting not only with themselves but with nature. The tranquil atmosphere of Twelve Senses Retreat is best enjoyed when standing on the hotel's outdoor roof deck, reading in the library by the fireplace, or even during its on-property sessions of yoga, meditation, and reiki sessions.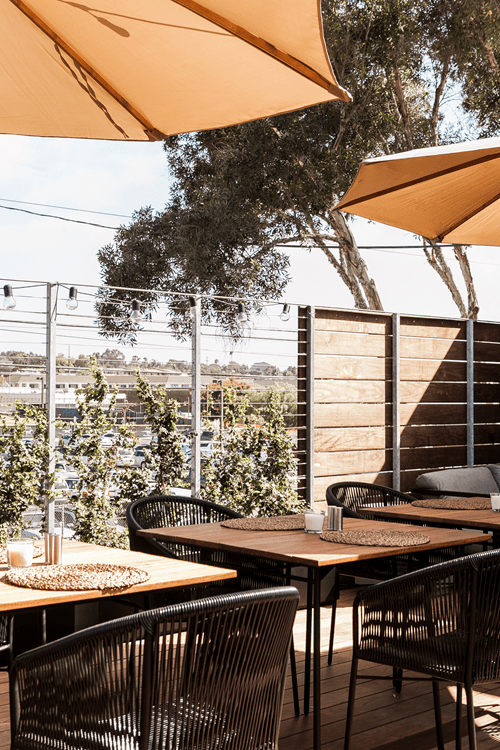 Maison Flâneur Recommends


The 12 Senses Retreat is a place that will do good for your body and soul. 
Whether you want to spend the day engaging in mindful classes with locals or being at one with the ocean (this spot is known to be surfers` par­adise), reconnecting with yourself and nature is encouraged. 
Not too far from local artisanal shops, don't miss out on getting a taste of Encinitas' mindful and sustainable culture. The farmers market is a foodie's dream where one can explore endless culinary innovation, including vegan cuisine. Book a private chef for an in-depth exploration of local taste!