This store requires javascript to be enabled for some features to work correctly.
THE FLÂNEURS
How it's Made: The making of Project 213A's foot side table
Impeccably bringing together the old and new, the Foot Side Table by Project 213A stands as a bold declaration in the world of design. This singular creation has successfully etched its signature in the concrete jungle of contemporary design, all while refusing to lose sight of tradition. With premium materials, whimsical design, and obsessive craftsmanship, it's the show-stopping piece that, with a wink and a smile, says: modernity and heritage can, in fact, walk hand-in-hand.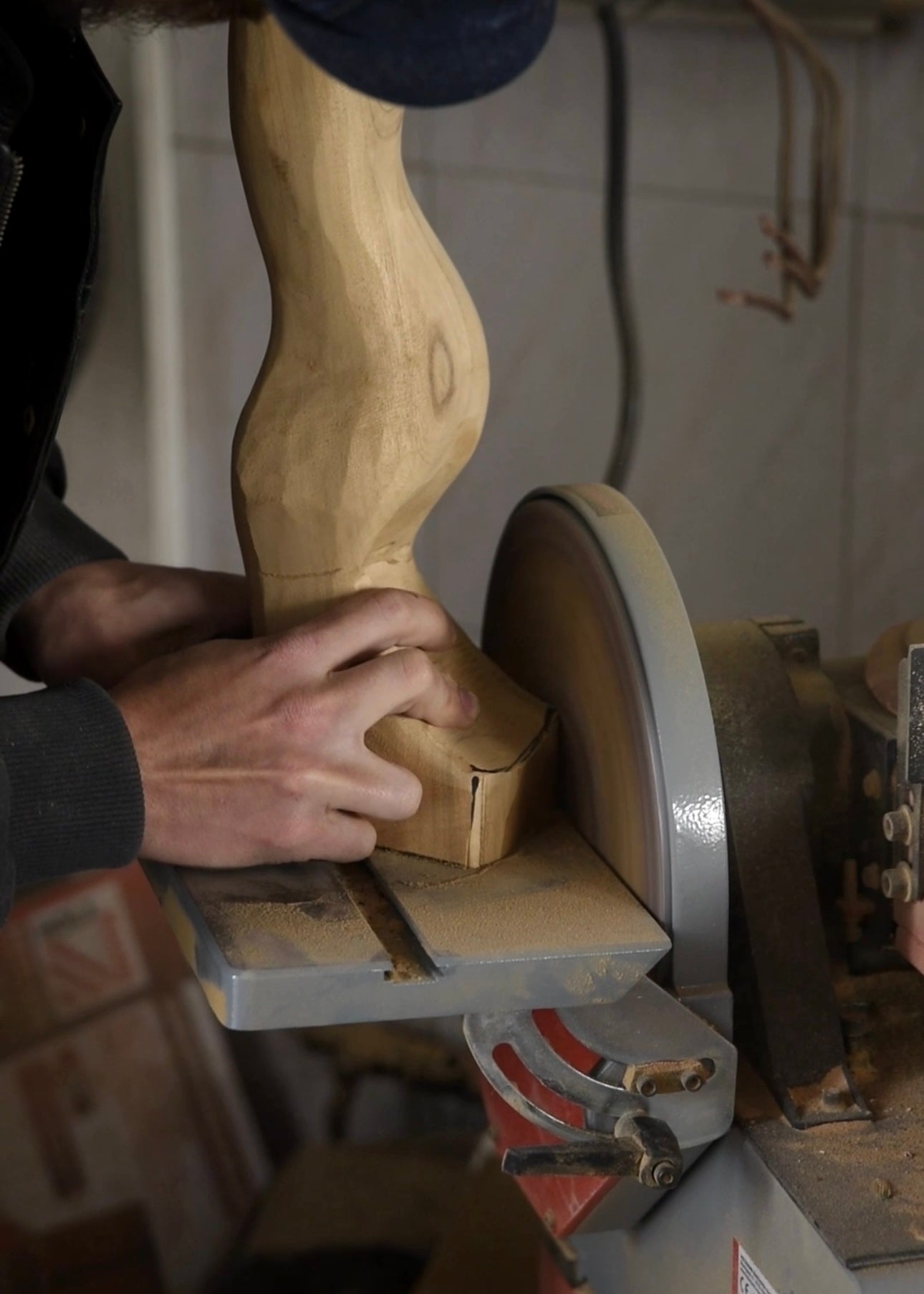 The Concept
Designed by Project 213A, the Foot Side Table's design is innovative and one of a kind. It stands on four irregular legs, one of which is shaped into a foot. The table offers a single drawer for storage. It can be crafted from either warm Oak wood or rich Walnut wood, both known for their durability and beautiful grain patterns.
Explains Theresa Marx from Project 213a

|
"A big challenge that is always worth addressing is to design with sustainability in mind. We are trying to find new solutions on how to create pieces that leave the least possible carbon foot print, working on minimizing waste whilst not compromising on essential materials and methods to get the best possible result in quality. The design process is heavily influenced by unexpected and unconventional inputs, open conversation between the four founders and daring to try something new. We have been sampling different legs for the "Foot Side Table" while experimenting with scrap materials."
|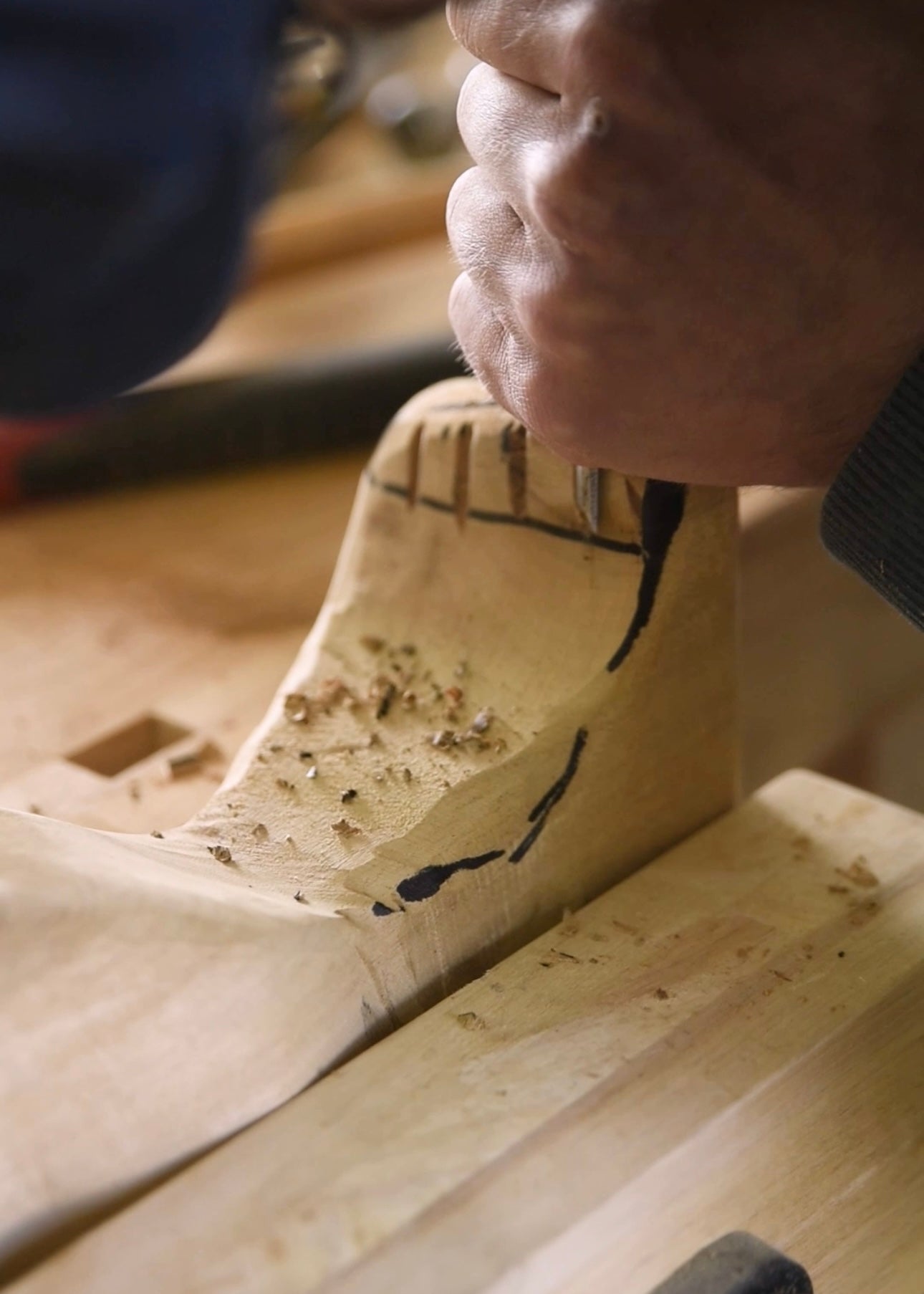 Mastering the Material
The chosen wood, be it Oak or Walnut, is meticulously prepared for crafting. The wood is carefully selected, seasoned, and cut into the required shapes and sizes. The type of wood used not only influences the aesthetics of the table but also its strength and durability. Both kinds of wood lend a timeless appeal to the piece and complement various interior settings.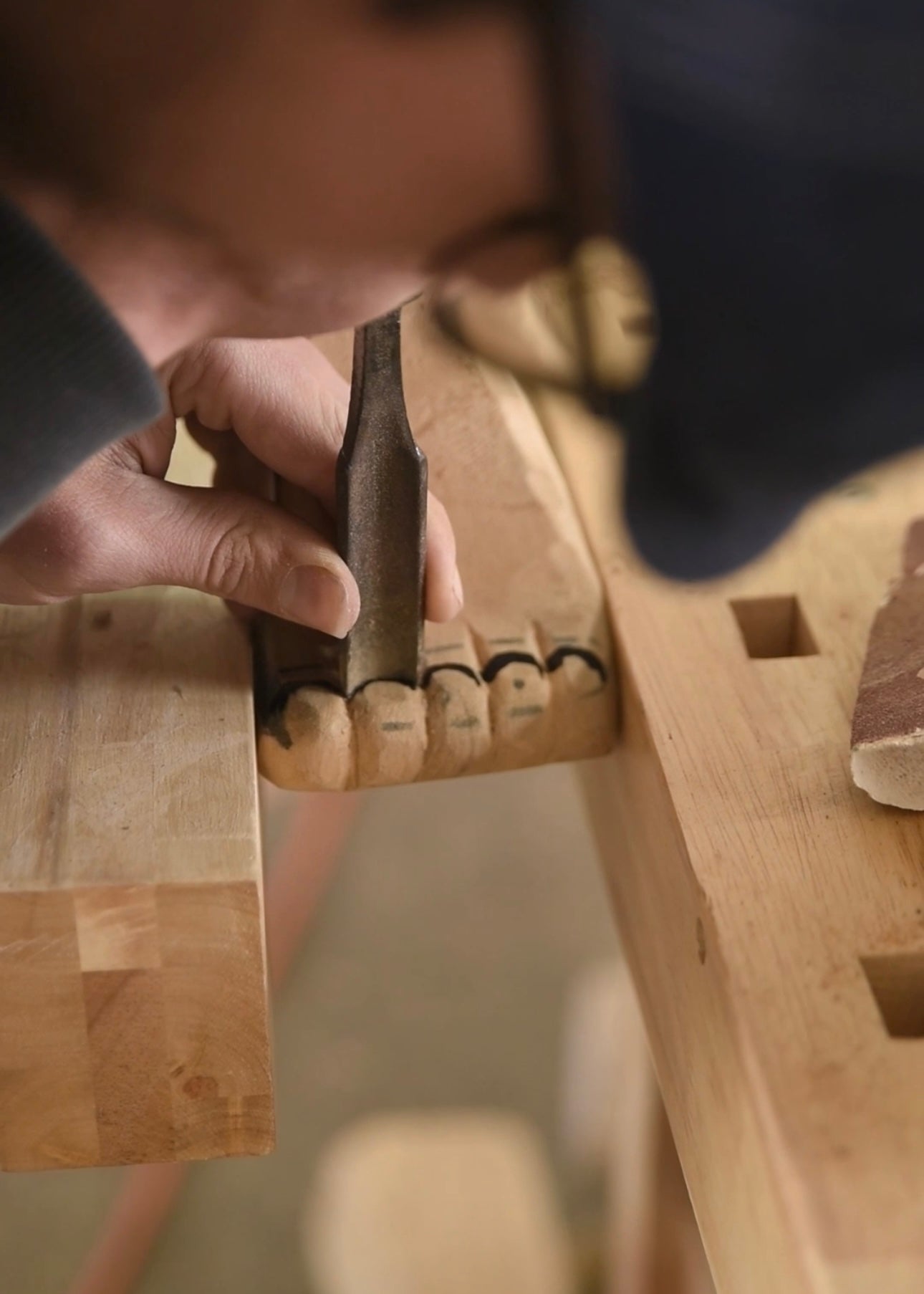 Unconventional Assembly
The assembly of the Foot Side Table is a careful orchestration of joints and connections. The use of traditional woodworking joint techniques not only provides structural integrity but also highlights the skill and craftsmanship involved in its creation. The table's most distinctive feature - the foot-shaped leg - is carefully carved and attached, providing a quirky yet elegant touch to the overall design.
"We have crafted this piece in our own wood work shop. The close and also direct conversation we had with our maker made this a really fun project and allowed us to be very spontaneous in design related decisions.We value his knowledge a lot and took all of his comments into strong consideration while crafting the Foot Side Table.Our maker is from Portugal as well as the materials, which are all locally sourced."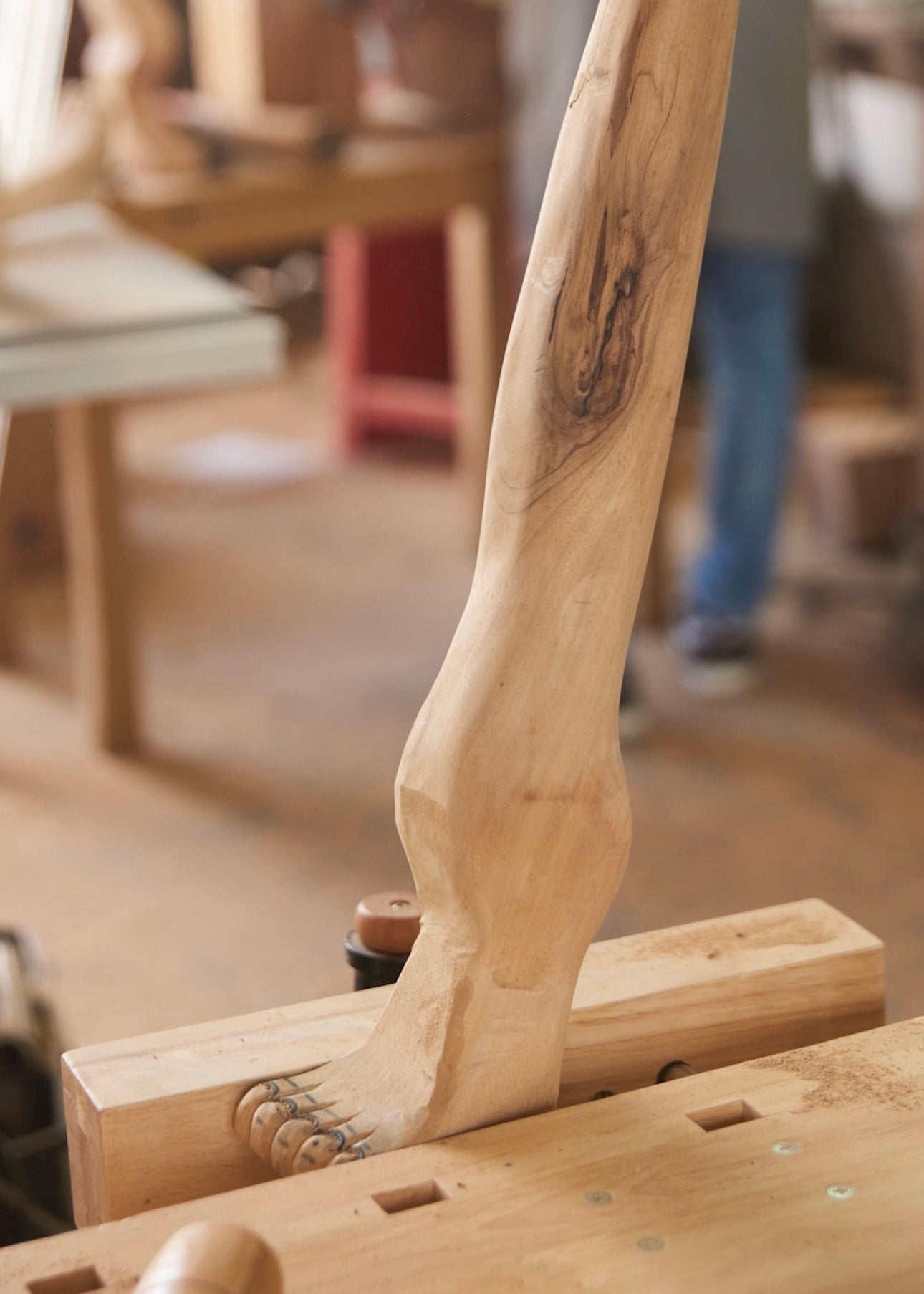 "During the design process we focused on the idea of a long-lasting use and appreciation of the brand's design ethos: unexpected and attention to material. Rather than creating a furniture item that blends in, we wanted to create a piece that is bold and becomes a member of the house. The creature-like appearance evokes an emotional connection and makes this piece one to keep and care about."
Project 213A
Discover the collection
BLOG
Latest articles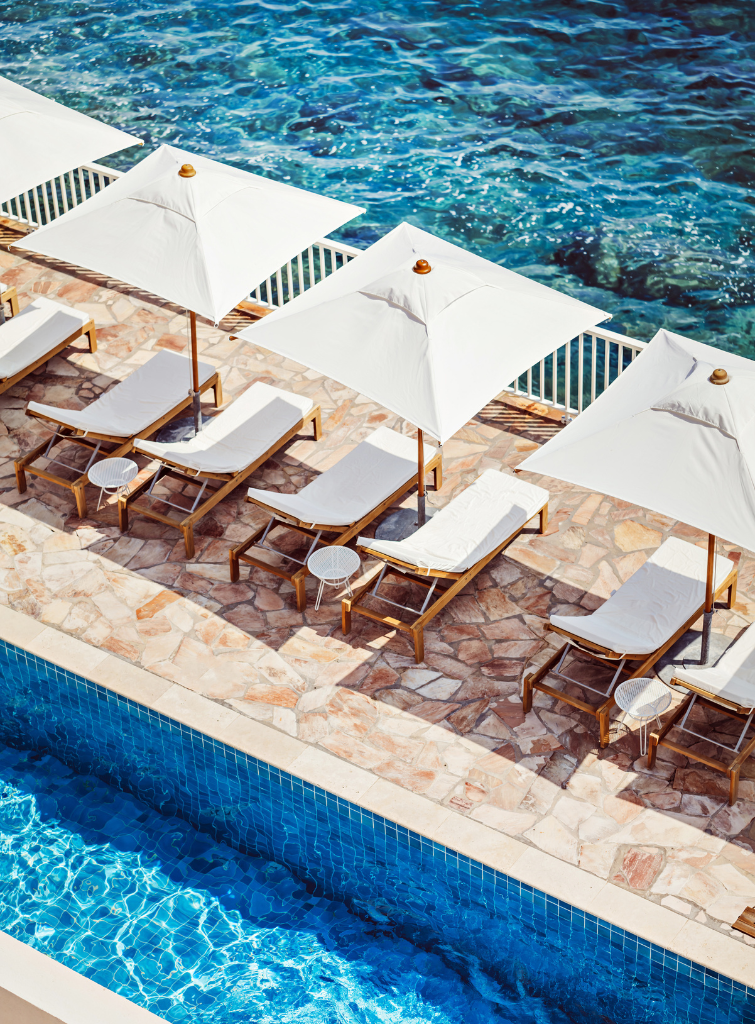 Nestled between the iconic locales of Cannes and Saint-Tropez, Saint-Raphaël presents a tapestry of stunning landscapes and shaded streets. 
Setting the stage for a memorable celebration requires a keen eye for detail and a touch of creativity. Louise Roe, the visionary founder of Sharland...
Bradley Agather is a creative consultant and stylist with an unerring knack for finding the sublime in the everyday. A former fashion editor, Bradley's discerning...