This store requires javascript to be enabled for some features to work correctly.
HOW TO
You've been served: Valentine's cocktail with Thyme
A signature Thyme cocktail, inspired by the produce grown in our kitchen garden, 'Rude Bob' is a perfect aperitif in that magical hour or two before dinner, or simply to enjoy on a balmy afternoon. Fascinatingly, rhubarb is actually a vegetable not a fruit, related to both sorrel and dock; the edible stem is fruity, tart and sour. It grows in two main crops, the first can be harvested as early as February when it is 'forced' under bell-shaped terracotta pots, the second with darker stems runs through spring into summer, and if your garden is sheltered into the autumn.  It is particularly delicious with citrus and ginger. Rhubarb and ginger is macerated in sugar over 3 days to extract the delicious cold syrup. However, if you don't want to make the syrup, a rhubarb cordial from the supermarket would suffice!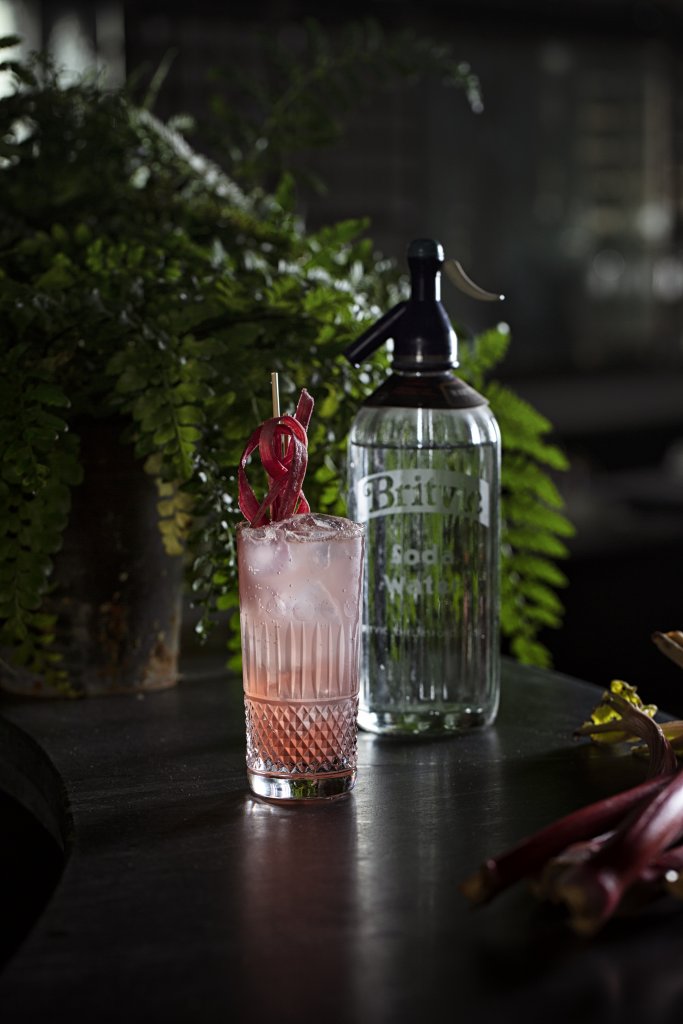 Serves 2
For the rhubarb syrup
6 rhubarb
2 thumbs of ginger, grated
300g caster sugar
70ml gin30ml Aperol30ml blood orange juice30ml rhubarb syrupEnglish Sparkling / Champagne/prosecco to top up
Chop the rhubarb and mix together in a sterilized container with a lid and refrigerate for 3 days, make sure the rhubarb is in an even layer.  Strain the liquid through a fine sieve and put back into the re-sterilized jar. This will keep in the fridge for a couple of weeks.  For the cocktail, put ice into a cocktail shaker (or large jar if you don't have a shaker) and add all the ingredients except the sparkles.  Shake vigorously and pour into a couple of high ball glasses (with ice already added).  Top up with fizz (and a splash of soda) and serve.
You can blend together the leftover rhubarb and ginger along with 100ml of water, 50g of sugar, the juice of two oranges, and a lemon to make a sorbet for desert. Pass the liquid through a fine-mesh sieve and churn (or pop in the freezer and stir every 30 mins).
BLOG
Latest articles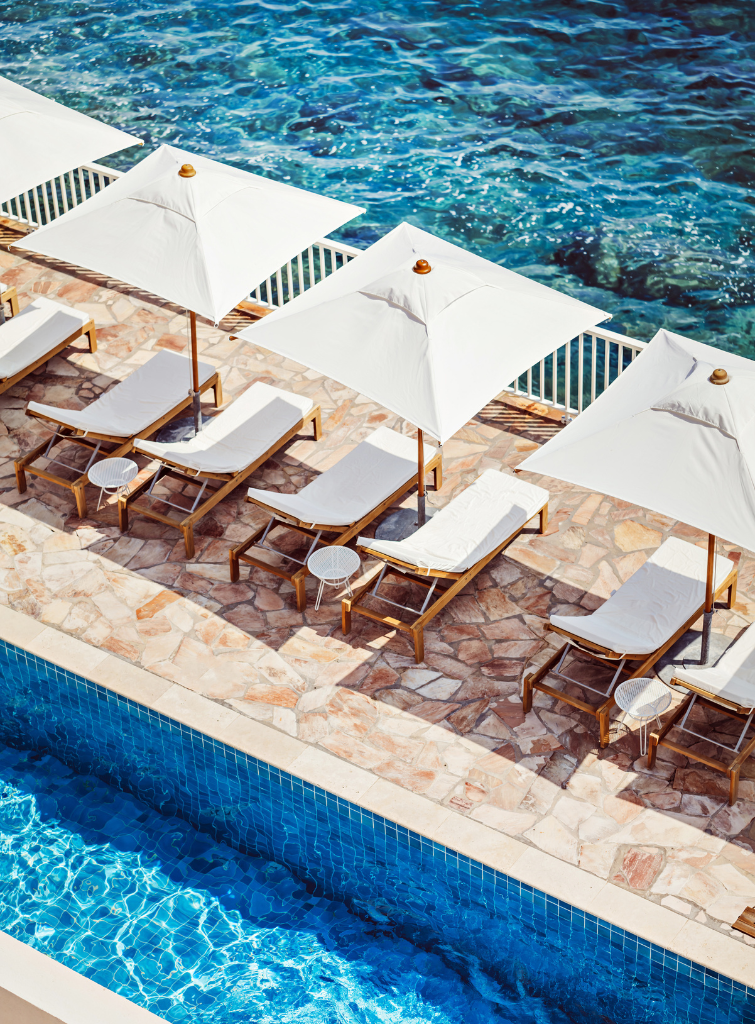 Nestled between the iconic locales of Cannes and Saint-Tropez, Saint-Raphaël presents a tapestry of stunning landscapes and shaded streets. 
Setting the stage for a memorable celebration requires a keen eye for detail and a touch of creativity. Louise Roe, the visionary founder of Sharland...
Bradley Agather is a creative consultant and stylist with an unerring knack for finding the sublime in the everyday. A former fashion editor, Bradley's discerning...