This store requires javascript to be enabled for some features to work correctly.
Travel guide
Where to go in London by Olivia Sewell
Discover London through the eyes of the artist Olivia Sewell. Olivia's work encompasses playful yet sophisticated illustrations and captivating paintings, radiating an effortless sense of freedom. Influenced by sun-soaked summers in the South of France, global travels, and a love for family, her style infuses joy into homes. We could not wait for her to share her favourite addresses in London. Let's go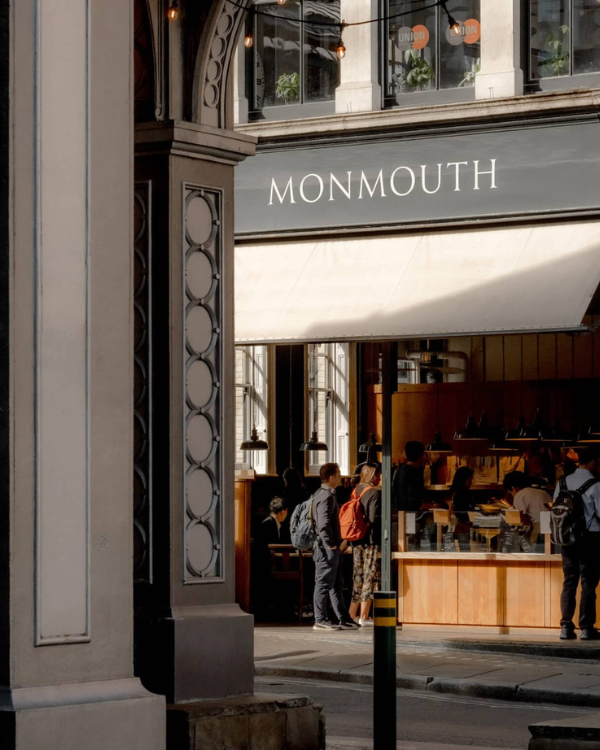 Morning Coffee at Monmouth Coffee
2 Park Street, Borough Market, SE1 9AB

"It's got to be Monmouth Coffee in Borough Market. The coffee is ALWAYS worth queue, and the queue is always worth the people watching."

Monmouth Coffee in Borough Market is renowned for its high-quality, sustainably sourced coffee beans, which are expertly roasted on site and brewed to perfection for a truly exceptional morning coffee experience. With its bustling atmosphere, friendly staff, and delicious pastries to accompany your coffee, Monmouth Coffee in Borough Market is the perfect spot to start your day off right.
Discover now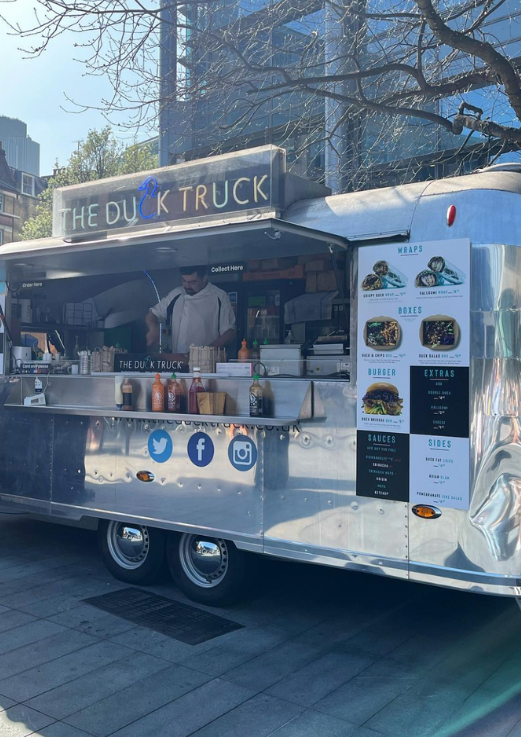 Lunch Break at Spitalfields Market
65 Brushfield Street, E1 6AA

"It's an oldy but a goody. I've recently become obsessed with The Duck Truck. Highly recommend the duck wrap – ticks all the crispy duck boxes."

Indulge in a delightful lunch break at Spitalfields Market, where an array of enticing culinary options await. From delectable street food stalls to charming cafes and restaurants, you'll savor a diverse range of flavors while immersing yourself in the vibrant atmosphere of this iconic London market.
Discover now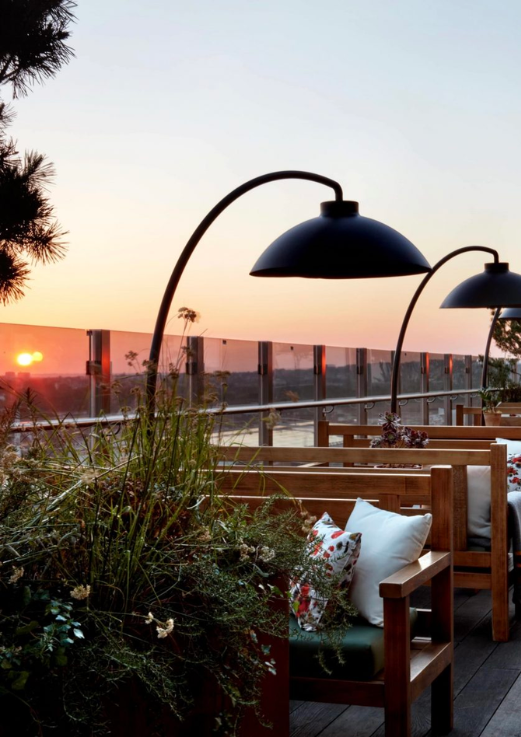 Sunset Drinks at The Nest
14-15 Langham Place, Floor 16, W1B 2QS

"Now that it's heading into summer, I would say The Nest at The Treehouse hotel. The views across the whole of London are sensational. Glass of cold Rose and a few of their tasty bites and I'm happy!"

Unwind and savor a picturesque sunset drink at The Nest, nestled within the enchanting ambiance of Treehouse Hotel in London. With its captivating views and inviting atmosphere, this rooftop bar offers an unforgettable experience, where you can sip on refreshing cocktails and revel in the breathtaking beauty of the setting sun.
Discover now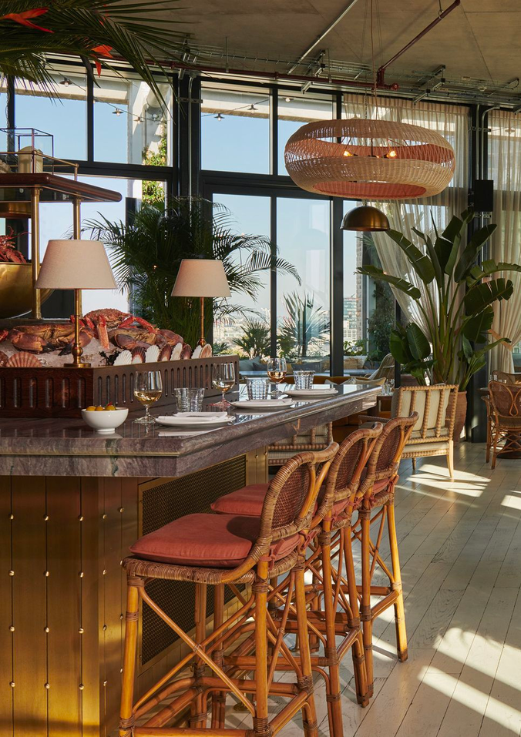 Date Night at Seabird
40 Blackfriars Road, 14th Floor, SE1 8NY

"Seabird – Another rooftop, this time at the top of The Hoxton in Southwark. A Med vibe and
a definite must for oyster lovers!"

Embark on a captivating date night at Seabird London, where romance meets panoramic views and culinary excellence. Nestled in a stunning rooftop setting, this enchanting restaurant offers an unforgettable dining experience, indulging in delectable seafood dishes while basking in the breathtaking vistas of the city skyline. Let Seabird London be the backdrop for an evening of romance and cherished moments with your loved one.
Discover now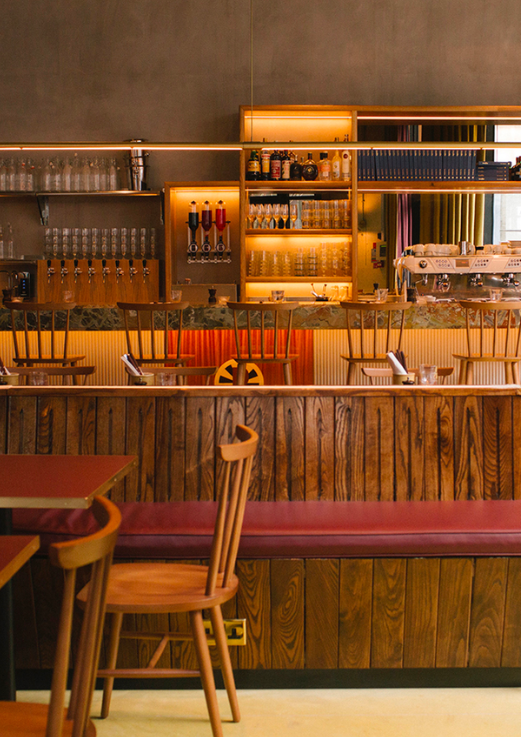 Friends Date at Padella
The Frames Business Centre 1 Phipp Street, EC2A 4PS

"Small but ridiculously good menu, homemade pasta and friendly vibe. Plus you can wander around the market afterwards for ice cream."

Gather your friends for an unforgettable night at Padella, nestled just off Borough Market. This vibrant eatery is renowned for its mouthwatering Italian cuisine and buzzing atmosphere. From their famous fresh pasta dishes to delectable small plates, Padella promises a delightful culinary experience that will leave you and your friends savoring every moment of your lively night out.
Discover now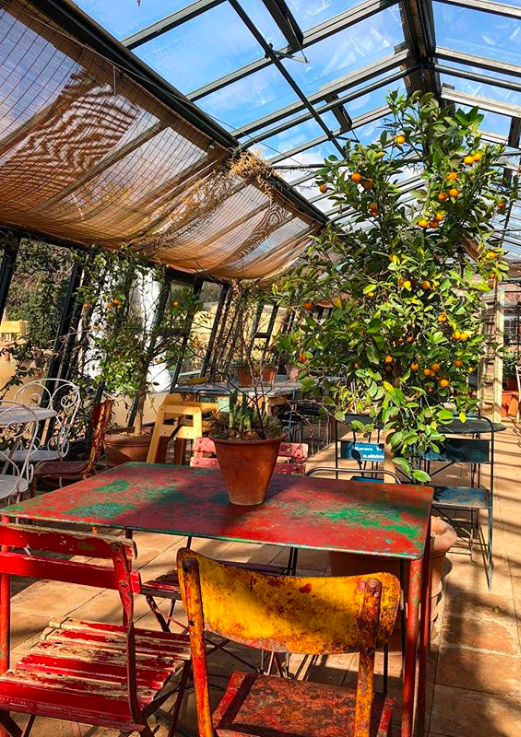 Take the Parents to Petersham Nursery
Church Lane, off Petersham Road Richmond, off Petersham Road, Richmond-upon-Thames, TW10 7AG

"Can't beat a trip to Petersham Nursery in Richmond. A good mix of interior gems and goodies for the garden, and the restaurant - serving all the Italian favourites - is just so beautiful, making it too easy to settle in for the afternoon. A sunny stroll along the river afterwards and you feel like you're in the Riviera."

Create lasting memories with your parents at Petersham Nurseries in Richmond, a haven of beauty and gastronomy. Treat them to an enchanting dining experience amidst lush greenery, where seasonal and locally sourced ingredients shine in exquisite dishes. With its charming ambiance and impeccable service, Petersham Nurseries offers the perfect setting to celebrate family and enjoy a delightful meal together.
Discover Now
Olivia Sewell
Shop the collection
BLOG
Latest articles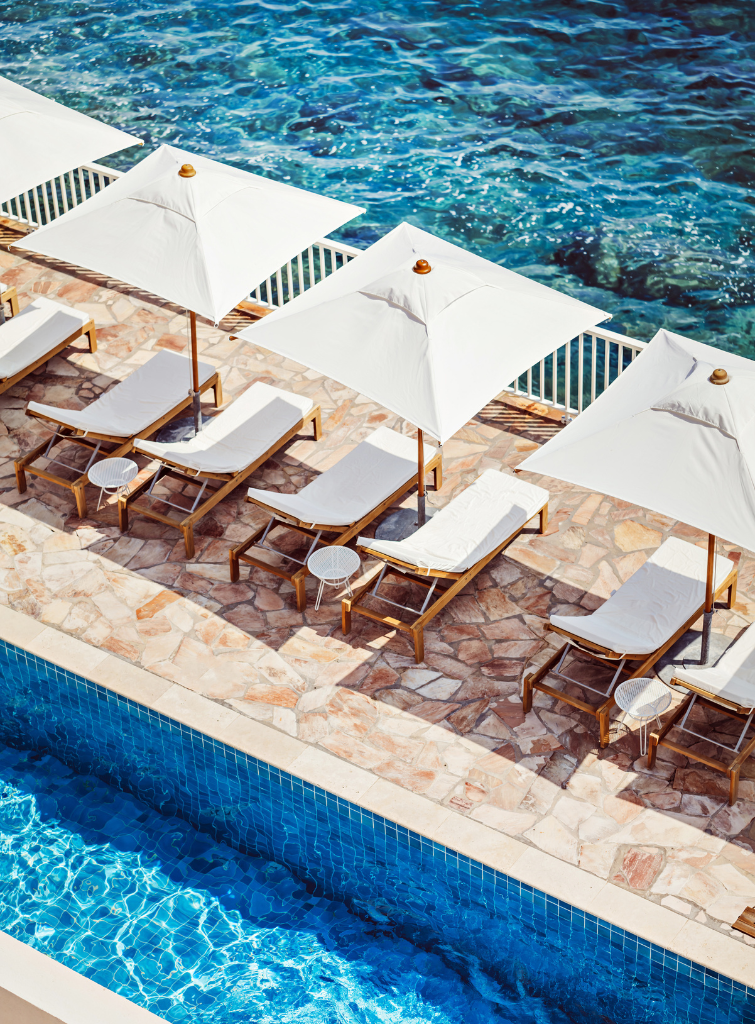 Nestled between the iconic locales of Cannes and Saint-Tropez, Saint-Raphaël presents a tapestry of stunning landscapes and shaded streets. 
Setting the stage for a memorable celebration requires a keen eye for detail and a touch of creativity. Louise Roe, the visionary founder of Sharland...
Bradley Agather is a creative consultant and stylist with an unerring knack for finding the sublime in the everyday. A former fashion editor, Bradley's discerning...