This store requires javascript to be enabled for some features to work correctly.
THE FLÂNEURS
Meet Kenya Josiah, Artist, London
We had the joy of sitting down with Kenya Josiah, a talented figurative artist based in London, born in 1994. Kenya's artistic medium of choice is acrylic paint, through which she delves into the exploration of Black womanhood and the beauty of often overlooked narratives in society. Her artwork portrays Black women who mirror the figures in her community, symbolizing empowerment and self-love. Kenya's work captures the essence of dance, movement, joy, and human connection experienced in everyday life. Influenced by her Jamaican and Guyanese heritage, her paintings showcase vibrant Caribbean colors. Kenya draws inspiration from handwoven textiles, nature, and Brazilian naive art, resulting in a unique fusion of cultural influences. Each painting she creates is a celebration of diverse cultures and a testament to her artistic vision. Discover a little bit more about the artist.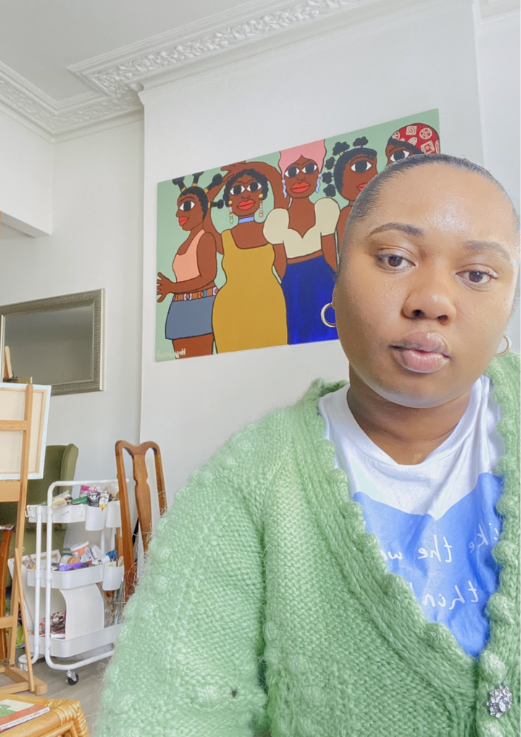 What's your name?
Kenya Josiah

Where are you from? 
I am from London, and I am of Jamaican and Guyanese heritage.

Where do you live? 
I live in North London, Finsbury Park

One thing people might not know about you?
I taught myself how to play la campana/cowbell because I love salsa music!


How did you start your artistic career? 
I spent a year in Mexico and there I spent a lot of time painting in my free time and really refined my style. When I came back, I was convinced by my brother to upload my art onto Instagram and make a website to sell prints. I started selling a lot and getting regular commissions for other projects, and overtime I was able to leave my job and become a full-time artist.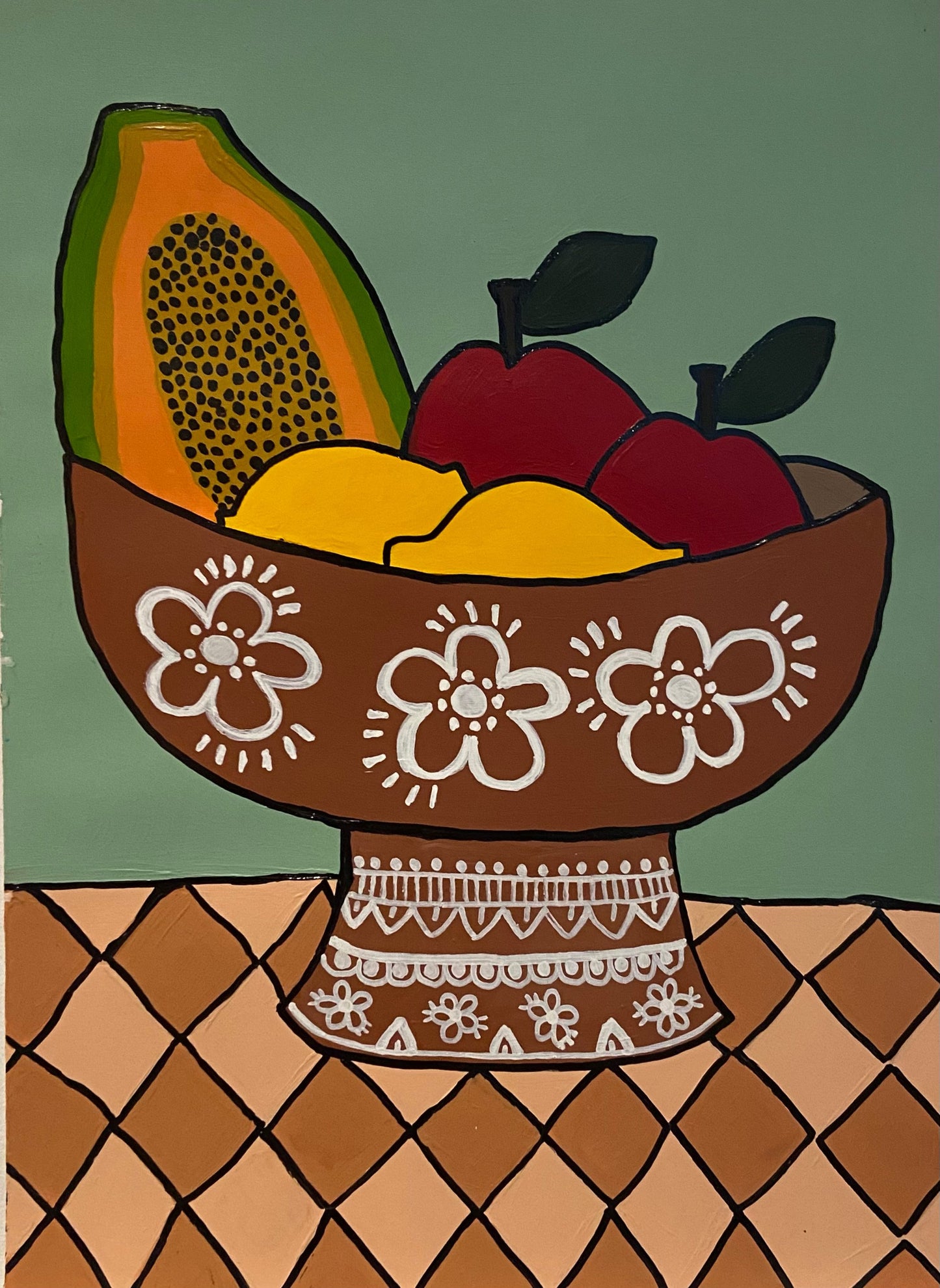 What or who inspires you?
My main source of inspiration for my artwork is from Caribbean and Latin American folk art. I love bright colours, nature and pattern. l love the artist Heitor dos Prazeres, Hector Hyppolite, and Delores Anglin.


One thing you would want people to know about your art?
My art comes from a place of love, and I want people to feel warm and happy when they see it.

What is your best tip for decorating your home?
Be bold, add colour, texture, find interesting and quirky pieces of furniture. Use your home as your own canvas, make it a place full of self-expression so people really fell the essence of who you are when they visit.

What tips would you give on adding art to your home? 
Don't follow trends, pick pieces of art that speak to you, that you can cherish forever. 

One tradition I have when I host people at home: 
White wine sangria and forcing friends to watch 90 Day Fiancé.
Kenya Josiah
Discover Kenya's Work
BLOG
Latest articles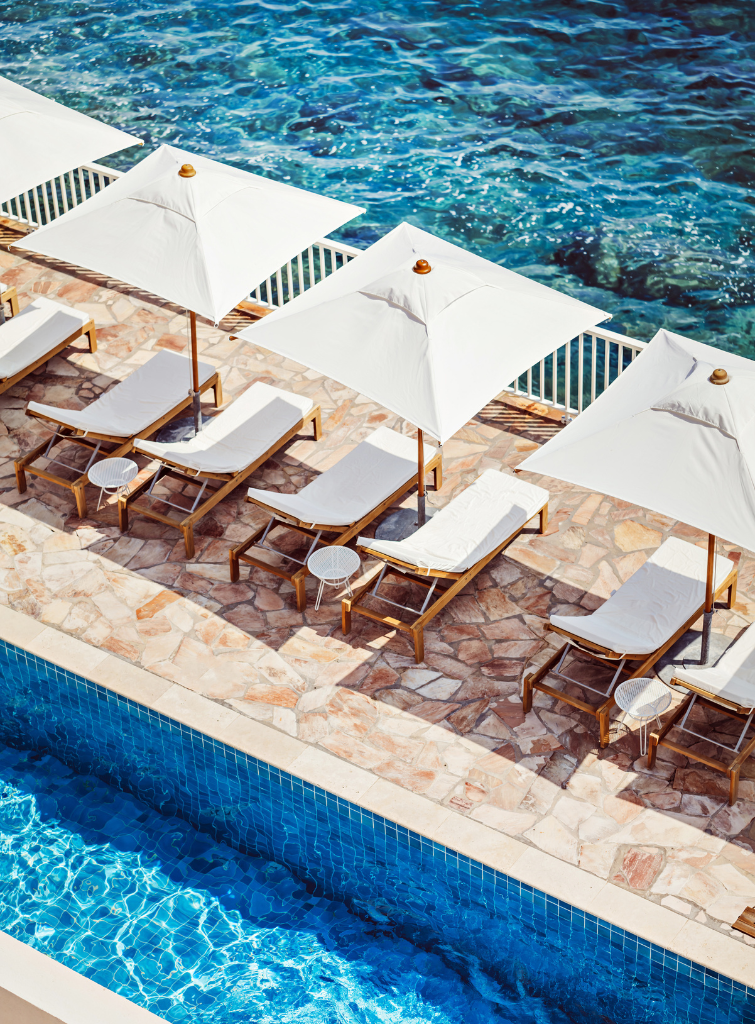 Nestled between the iconic locales of Cannes and Saint-Tropez, Saint-Raphaël presents a tapestry of stunning landscapes and shaded streets. 
Setting the stage for a memorable celebration requires a keen eye for detail and a touch of creativity. Louise Roe, the visionary founder of Sharland...
Bradley Agather is a creative consultant and stylist with an unerring knack for finding the sublime in the everyday. A former fashion editor, Bradley's discerning...