This store requires javascript to be enabled for some features to work correctly.
THE ART OF HOSTING
Hosting Christmas with Amber & Camilla Guinness
And the recipe of her famous Pomegranate and Rosemary Christmas Cocktail.

For our "Art of Hosting" series, we were lucky enough to meet with the ultimate Christmas hostesses, Camilla and Amber Guinness. The first is a renowned interior designer and the second an inredible food writer, freelance private chef, and co-founder of Arniano painting school. With Camilla's flair for interiors and Amber's culinary prowess, this mother-daughter duo knows how to throw a Christmas party like no other. From their idyllic home in Arniano, Italy,  they've shared their top tips for the perfect holiday gathering.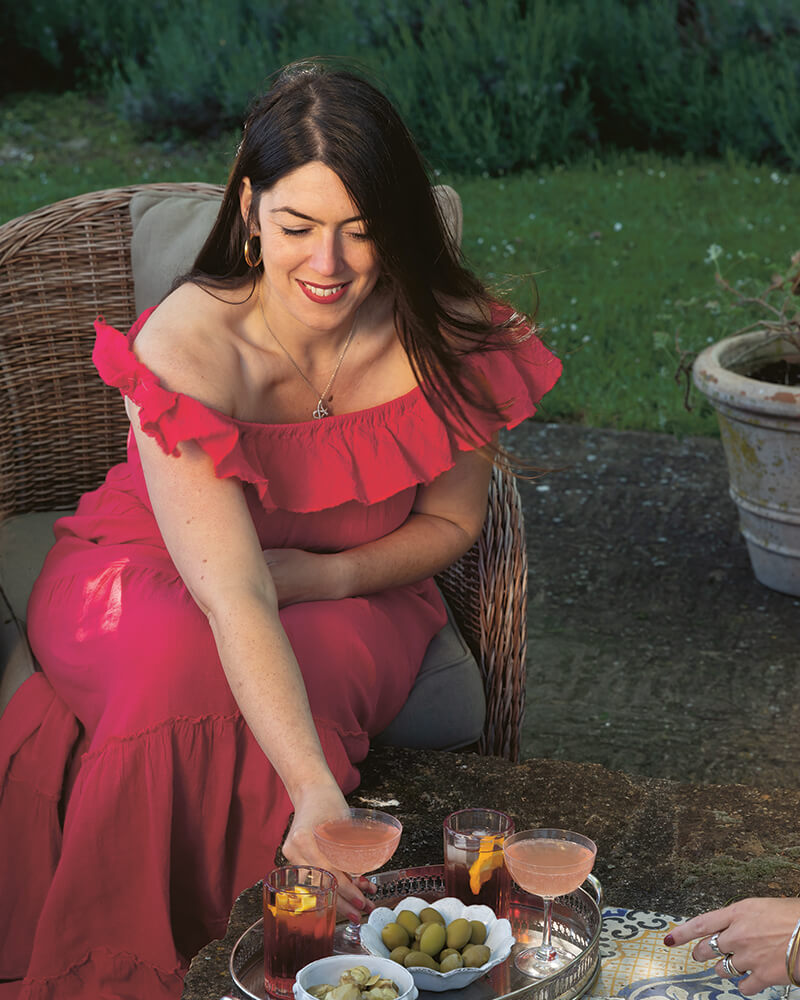 Discover Villa Arniano
Nestled in the rolling hills of Tuscany, Villa Arniano is a charming testament to the beauty of Italian countryside living. (We invite you for a guided tour here, if you want to know more about the house). It's the backdrop for the Guinness family's holiday festivities, each detail in their home meticulously curated to create the perfect hosting ambiance.

With Amber commanding the kitchen and Camilla's design eye transforming their space, it's the ideal setup for Christmas celebrations. They have kindly taken us through their holiday favorites, from must-have Christmas cocktails to their top decor picks and tableware edits. So, sit back, relax, and let Camilla and Amber guide you through their Christmas special.

And now over to you Amber....
Hello, Flâneurs!

Amber here. I am delighted to share with you the behind the scene of our family Christmas. We simply love Christmas and find it such a great excuse to punctuate the cold weather with some much-needed fun, cosyness, and decorations. Here is what we would recommend:

Plenty of champagne and a delicious festive cocktail.
Battery operated wire fairy lights to hang around the house and in branches without ugly wires ruining the effect – only yellow bulbed fairy lights are acceptable.
Games such as Linkee or Articulate.
A meal plan which is planned like a military operation so everyone knows what they are doing and how they can help without one person feeling like they are doing all the work."
The Menu
A House Party in Tuscany
When I wrote my first cookbook it was with entertaining in mind, and the book explores how the seasons play into how we like to host and what we like to feed our loved ones. That's why at the end of each chapter – which are divided by season – there are a few menu so that you don't have to think about what dishes will go together, I have done all the thinking for you! Here I am featuring one of my favourite 'Winter' menus which we will be enjoying this Christmas.
straight from the cookbook
The Ultimate Pomegranate Cocktails
This ruby red pomegranate and rosemary cocktail is our yuletide tipple of choice. The process of deeseeding and juicing the pomegranate seeds is the sort of long arduous one that you only have time for when doing it with family during the holidays and colour is so rich and festive. I love the flavour of pomegranate with the aroma of rosemary, particularly when mixed with vodka!
Gather your pots and pans
The INGREDIENTS

5 pomegranates 

Grey Goose vodka

Cointreau

The juice of 1 lemon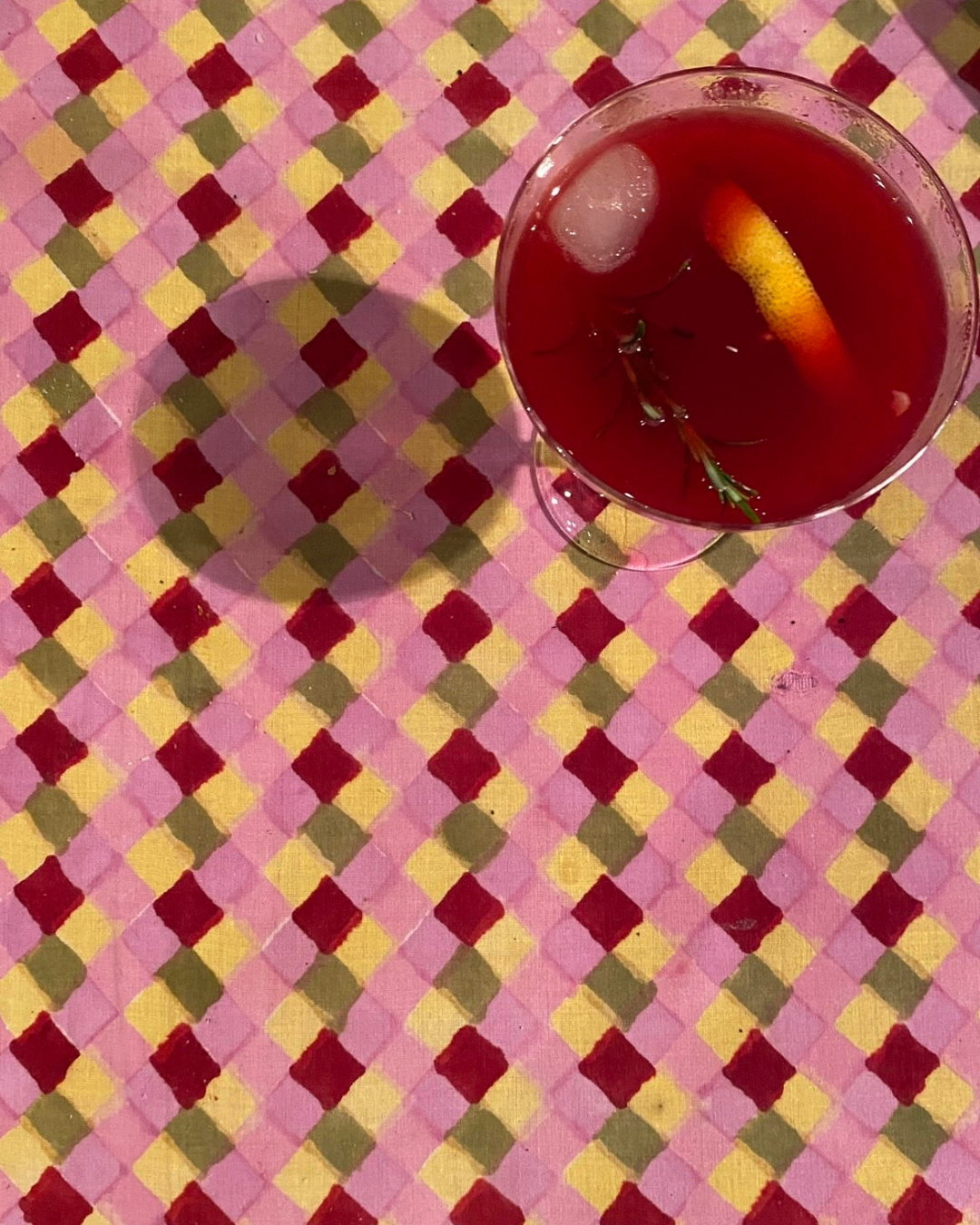 Garnish

A few wedges of lemon 

A few sprigs of rosemary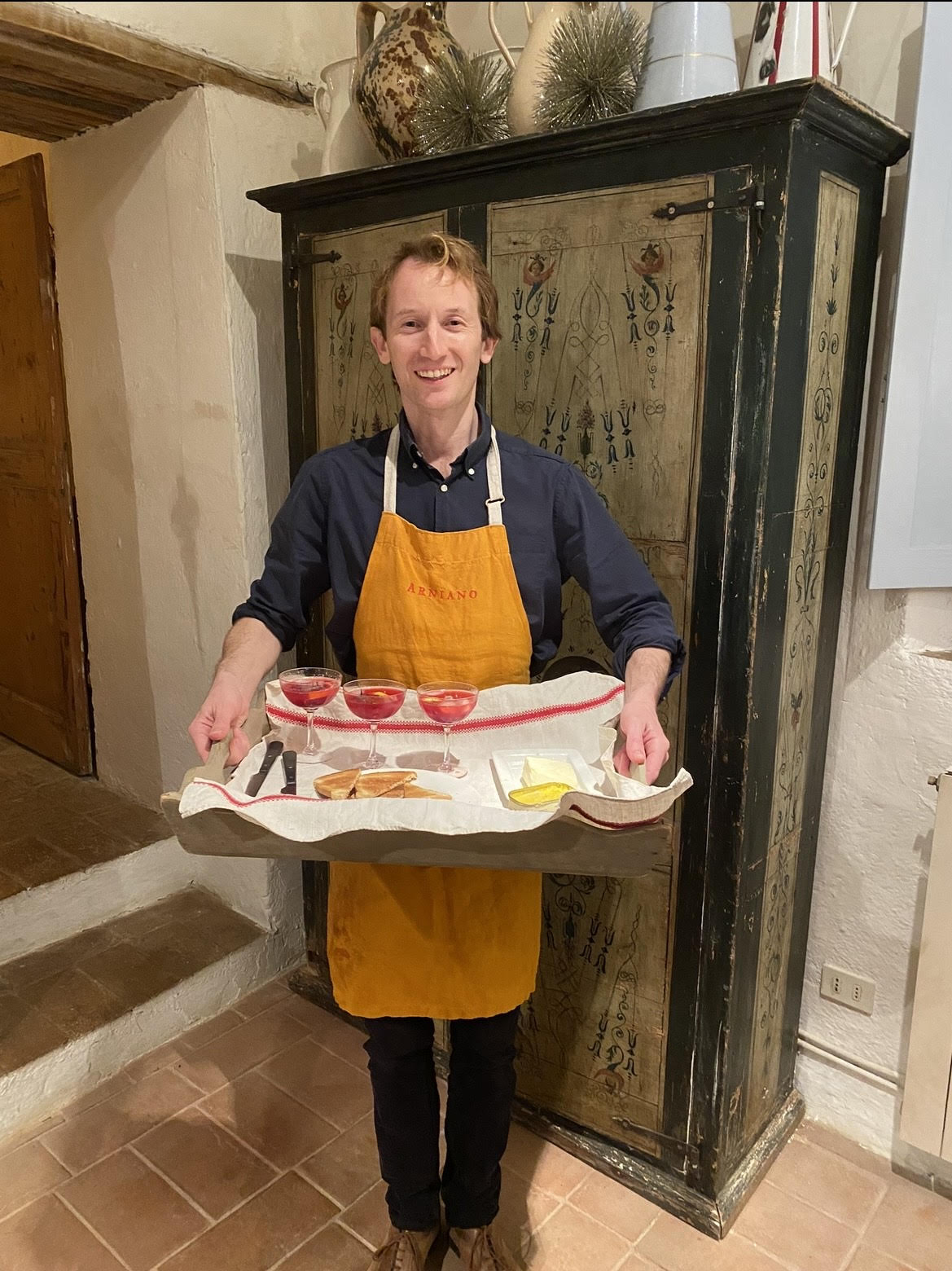 mix it up
Remove the seeds from the pomegranates – there are different schools of thought on the best way, I find that cutting the pomegranate in half and bashing it skin side up with a wooden spoon while you hold it over a bowl to collect the precious seeds is the least messy. Or you could buy 3 80g packs of pomegranate seeds
. 
Once you have seeded all the pomegranates – pulse about two thirds of the seeds in a food processor, don't over blend or the juice will become cloudy from the pips. Strain the juice through a fine mesh strainer to separate the white pith from the bright scarlet juice. Pour into a bowl or jug with a sprig of rosemary and put in the fridge for at least an hour to chill and infuse. 


When ready to serve mix 1/3 pomegranate juice, 1/3 Grey Goose, 1/6 Cointreau, 1/6 lemon juice. 

Shake well in a cocktail mixer to chill, strain and serve in cocktail glasses with a few pomegranate seeds and a sprig of rosemary and a wedge of lemon, if you would like.
Amber's Top 3 Traditions for Christmas
In the Guinness household, Christmas is all about being greedy and over the top, starting with decorations. Amber gives us an insight on her favourite traditions that make the season oh-so special.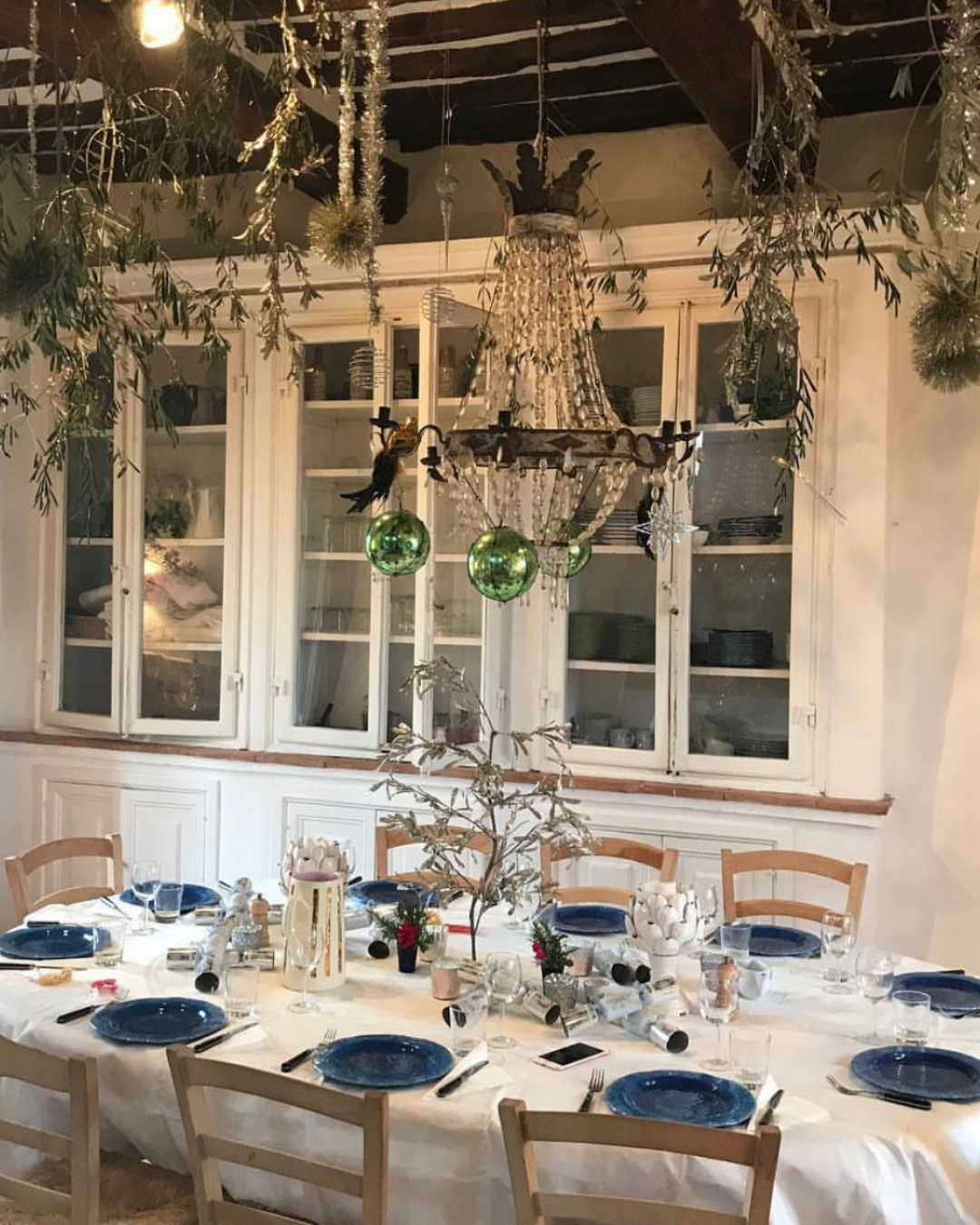 Baubles and Decorations
When we are at home at Arniano we will all go out into the olive groves and cut big bows of olive to hang in the dining room above the table from the ceiling – this signature flourish is so loved by my friend Beata Heuman that she has even installed hooks in the ceiling of her new showroom to be able to do the same for parties. 

Olive branches and greenery in general look so pretty and fill the space. We intersperse these under Camilla's watchful eye with silver tinsel (silver only, never gold or any other colour). And then carefully string battery operated fairy lights (a Christmas essential) int the olive branches to give a beautiful fairy like wood land effect. It's beautiful. The rest of the house is filled with young olive trees in pretty pots also hung with fairy lights, and branches of oak and bay cut from the garden. Covent Garden flower market also has beautiful silver reindeer and leaves that you can place around the house and on the dining table to make every rooms feel super Christmassy.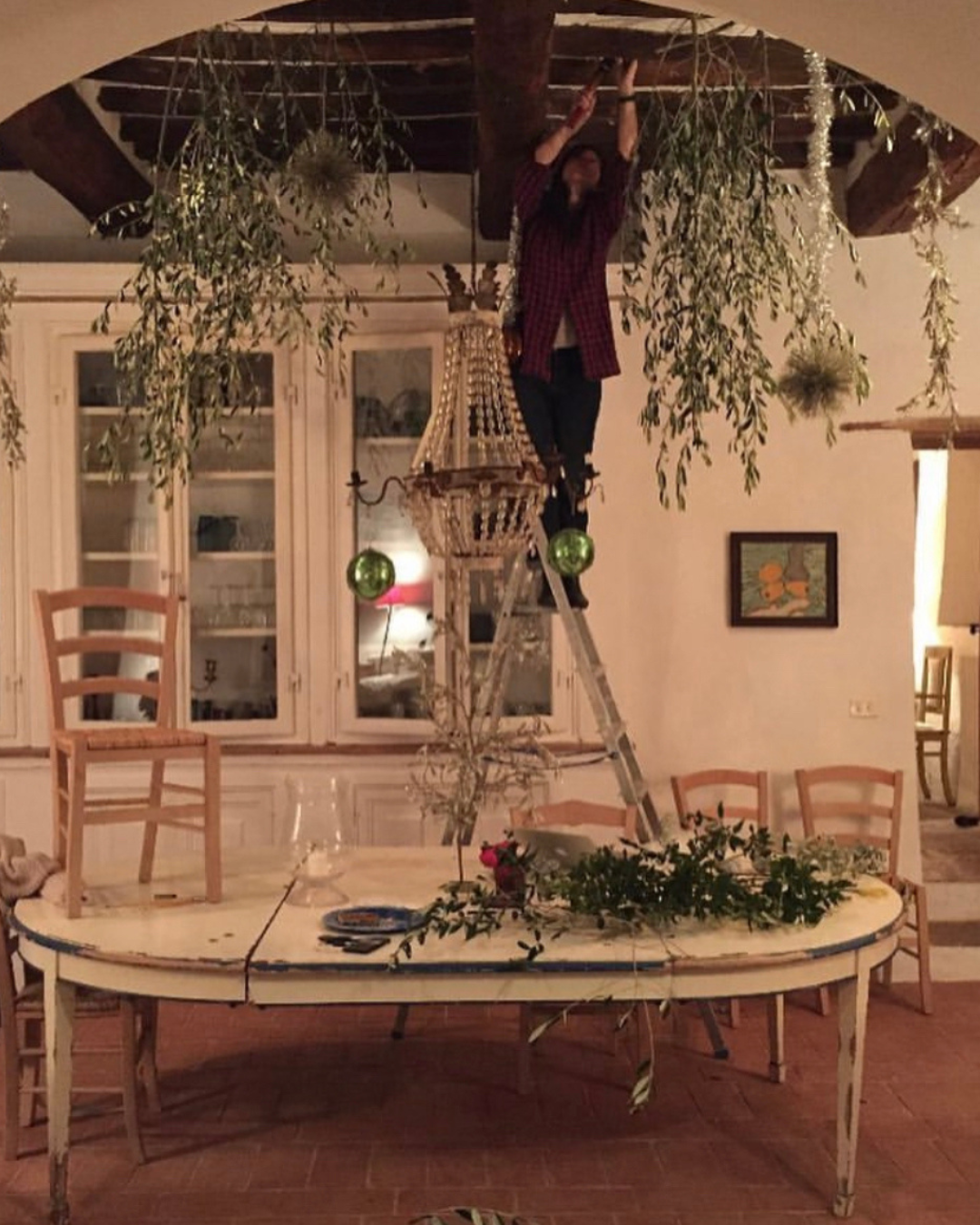 Traditions We Hold Dear
Our family is very big on Christmas and the festivities start on Christmas Eve with a ferociously competitive Linkee tournament, if we're in London we'll do something simple like go out for pizza, but if we're in Italy we'll go and eat homemade pici con ragu at a favourite local trattoria.

We all love buying each other stockings that we open in bed on Christmas morning, this is then followed by a big breakfast before a long walk. When we get back we start making a giant turkey lunch that we eat late in the afternoon before all collapsing and watching Christmas movies  until hunger (amazingly) strikes again in the evening and we all make DIY turkey sandwiches and play games.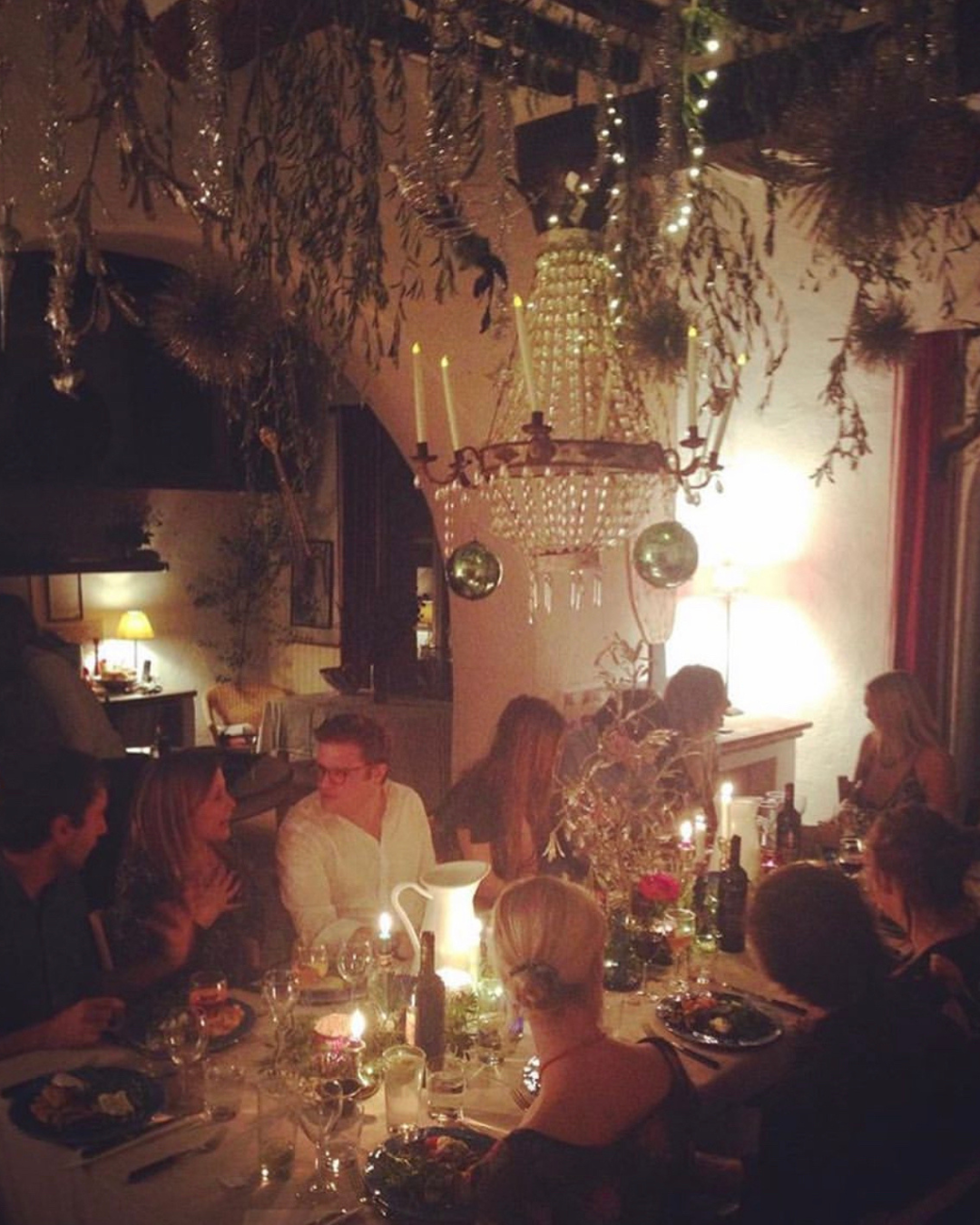 Christmas Games
We always play Linkee as a family, a game where teams figure out the answers to four questions and then have to guess what links those answers to win. It seems very complicated and muddling but once you have the knack it's great. It always gets very heated and competitive but it's always great fun. My sister, Claudia,is so good and plays so often (not just at Christmas) that we have to buythenew set of cardsthat they releaseeach year so that she doesn't have the unfair advantage of being overly familiar withthem. In her profession she's a life coach, so one can't help feeling she has all the answers whatever we do! 
IN THE DETAILS
The Guinness Christmas Edit
We love Christmas and feel it's the perfect time of year to really have fun with tablescaping when entertaining. That's why we love Maison Flâneur, it brings together so many lovely but quirky objects in one place, meaning you can have huge fun pairing things for your perfect dinner party or Christmas celebration- as we have with this edit:
BLOG
Latest articles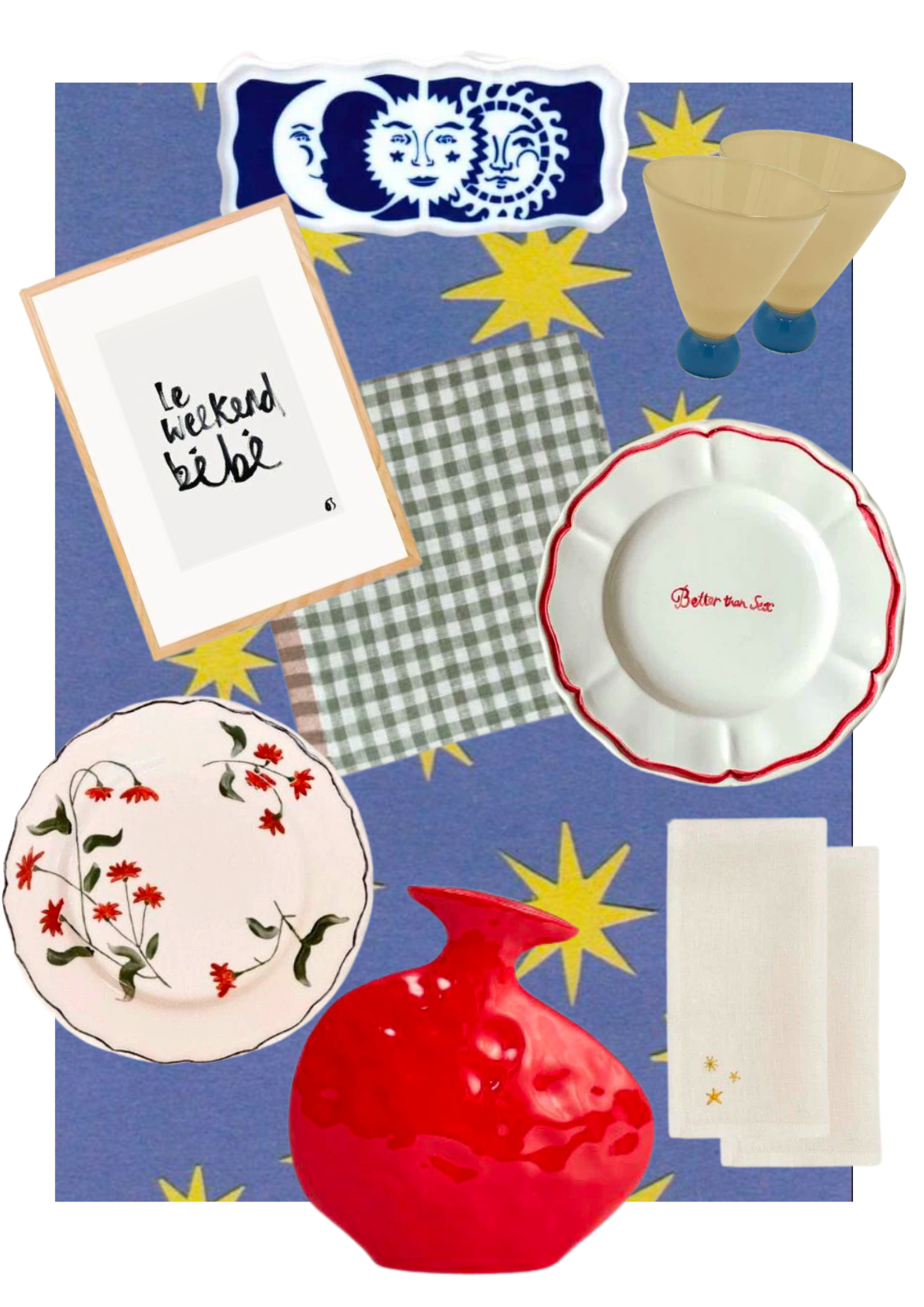 The season for gifting is upon us and we have pulled together the best gifting edit for your loved ones. Regardless of taste, we have...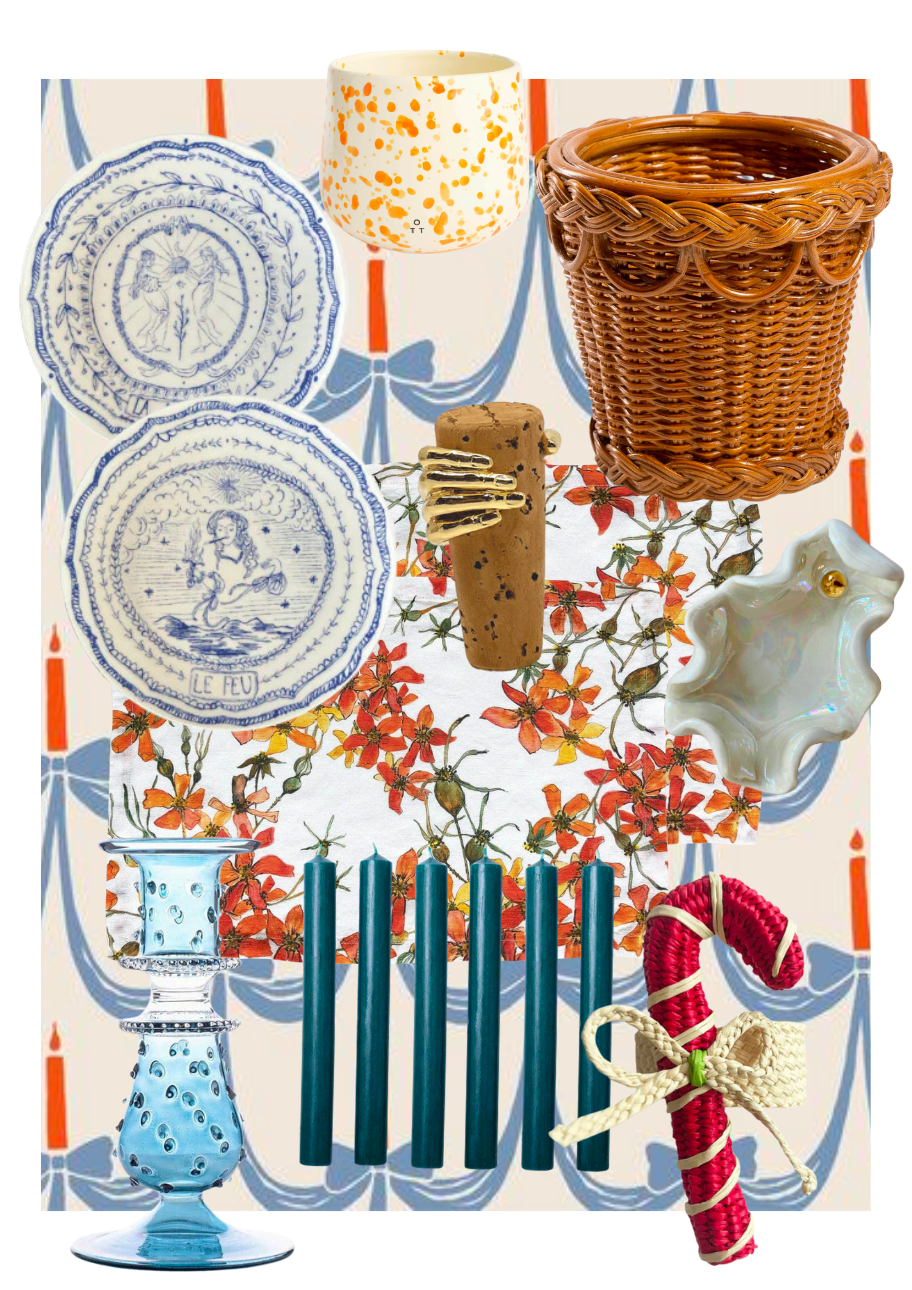 Step into a world of festive delight with our Ultimate Festive Gift Guide! Whether you're shopping for someone enchanted by the magic of Christmas, a...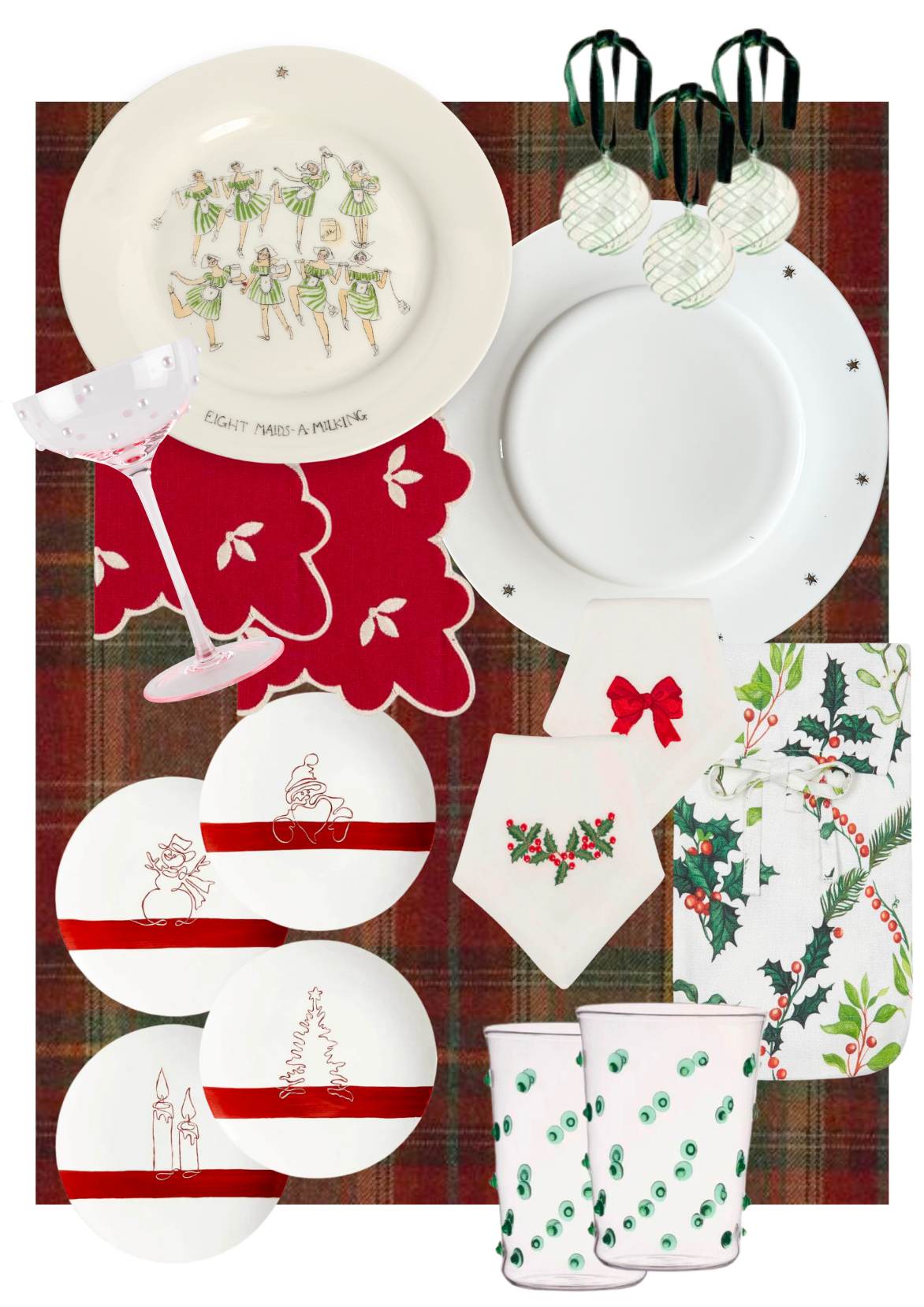 For those who LOVE Christmas. A selection of ceramics, baubles, crackers and so much more. There is something for everybody.