This store requires javascript to be enabled for some features to work correctly.
THE FLÂNEURS
The Olivia Sewell x Maison Flâneur Collaboration: Celebrating Artistry and Home Elegance
The collaboration between Olivia Sewell and Maison Flâneur is an exclusive partnership that promises to ignite the imagination and elevate the art of homemaking. Sharing a mutual love for hotel branding and the enchanting little touches that make each stay memorable, Olivia and Maison Flaneur embarked on a creative journey together.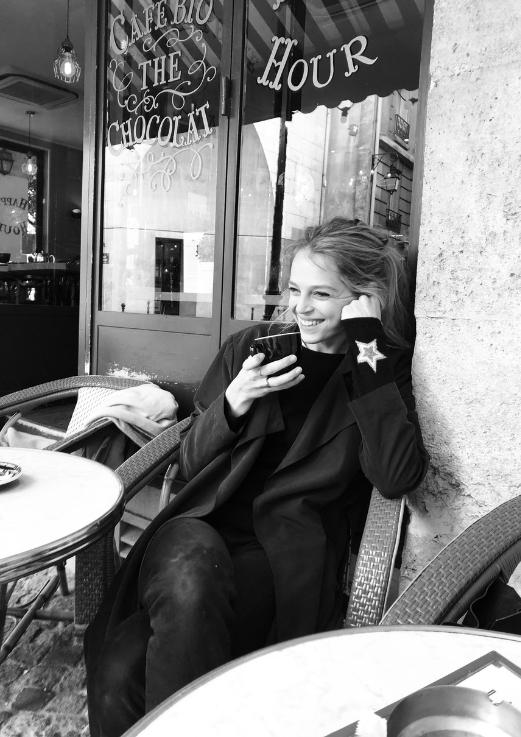 Olivia Sewell, a distinguished English artist, illustrator, and designer, has captivated the creative world with her playful yet sophisticated artistic expressions. With a distinction from Central Saint Martins and a successful career in publishing, Olivia's journey has taken her on an extraordinary path to opening her own design studio. Her ability to effortlessly infuse freedom and ease into her illustrations and larger-scale paintings has garnered well-deserved attention, leaving admirers enchanted by her unique style.

At Maison Flâneur, a purveyor of refined homeware and lifestyle accessories, the belief in the transformative power of art within the home runs deep. Maison Flâneur curates a carefully curated selection of exquisite objects and artworks that add a touch of joy and elegance to living spaces. The philosophy of the brand aligns seamlessly with Olivia Sewell's conviction that a home should be adorned with art and objects that bring genuine happiness to its inhabitants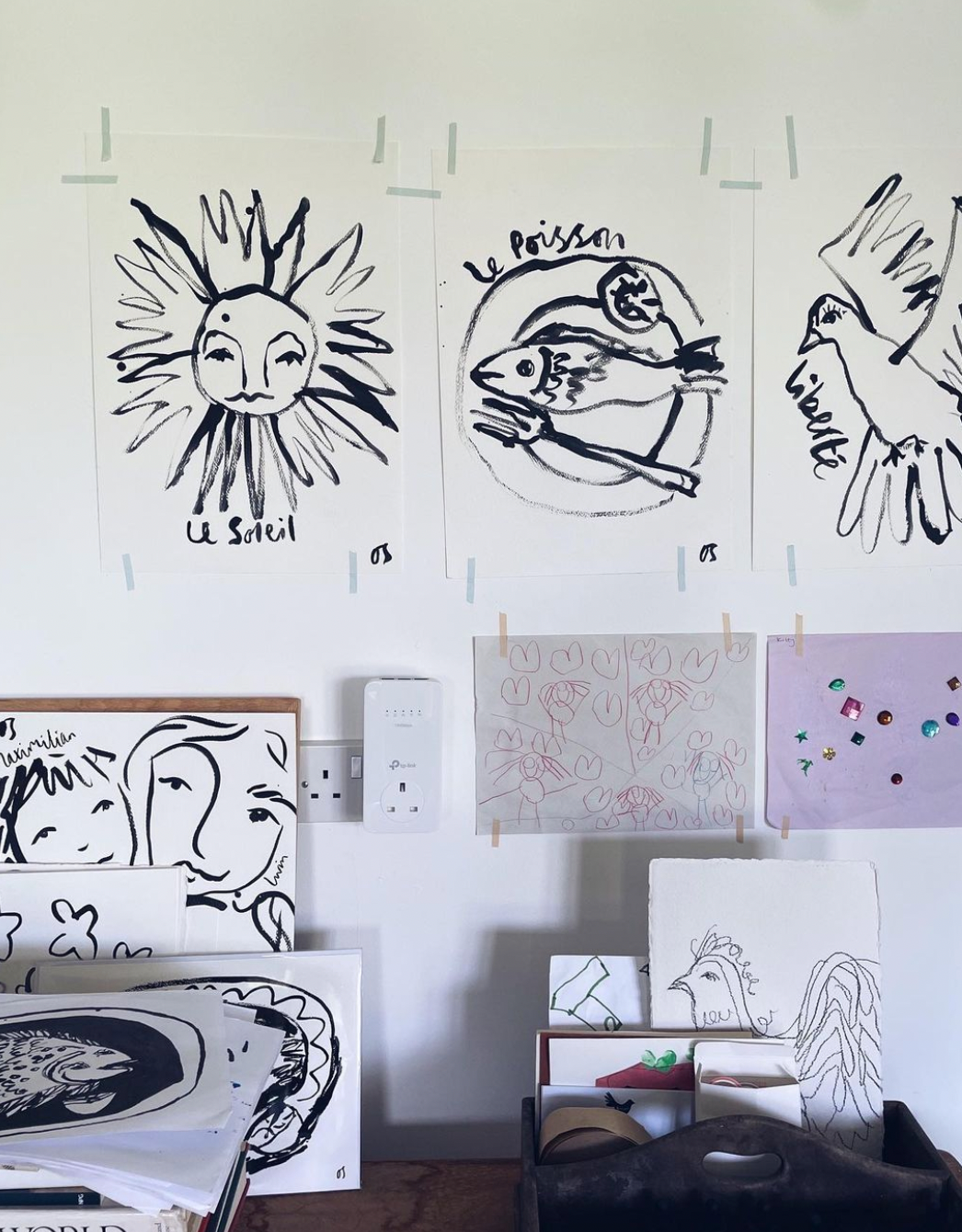 Inspired by long summers spent in the sun-soaked landscapes of the South of France and her travels across the globe, Olivia's artistic style reflects a love for endless sunshine, delectable cuisine, and the warmth of family. These elements weave themselves effortlessly into her creations, evoking a sense of nostalgia and capturing the essence of treasured memories.
As Olivia resides in rural Kent with her husband and three young children, her artistry draws inspiration from the tranquility and beauty of the countryside. It is within this idyllic setting that she breathes life into her imaginative pieces, infusing them with the spirit of her surroundings.
"It has been such fun working on this collaboration together. Our mutual love for hotel branding and the charming little touches that you find during your stay (think branded coffee cups, old fashioned room keys and of course room service) sent us down a Wes Anderson rabbit hole of ideas!"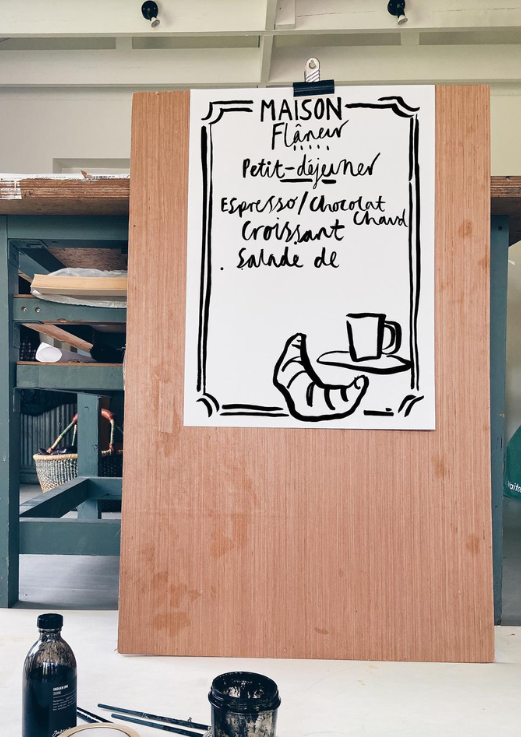 This extraordinary collaboration celebrates the charm and allure of hotels, bringing a touch of that magic into the home. Olivia's black and white prints, exquisitely capturing the essence of hotel imagery, will be featured as part of Maison Flâneur's exclusive collection.

This carefully curated collaboration combines Olivia Sewell's artistry and Maison Flâneur's commitment to creating exceptional living spaces, promising to transport art enthusiasts and homeware connoisseurs into a realm of beauty and elegance
.
Dive into the world of Olivia Sweell and discover the captivating curation that will surely adorn your space.
Olivia Sewell x Maison Flâneur
Discover the Collaboration
BLOG
Latest articles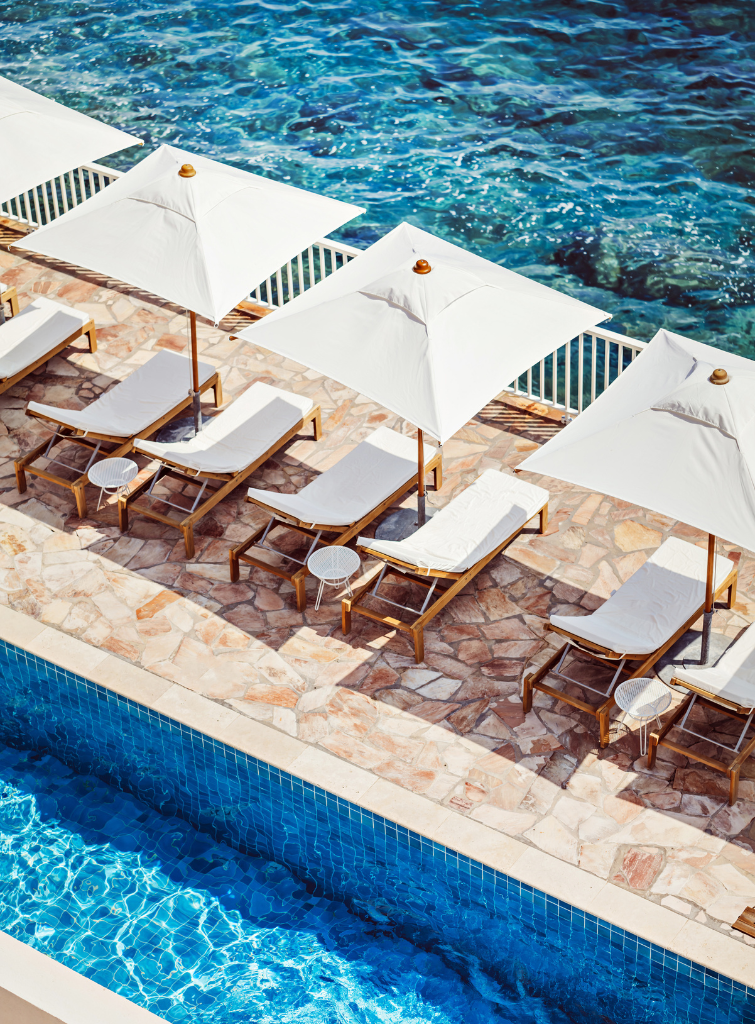 Nestled between the iconic locales of Cannes and Saint-Tropez, Saint-Raphaël presents a tapestry of stunning landscapes and shaded streets. 
Setting the stage for a memorable celebration requires a keen eye for detail and a touch of creativity. Louise Roe, the visionary founder of Sharland...
Bradley Agather is a creative consultant and stylist with an unerring knack for finding the sublime in the everyday. A former fashion editor, Bradley's discerning...