This store requires javascript to be enabled for some features to work correctly.
A MAISON FLÂNEUR WITH
Interior Designer Emma Gurner
Introducing our latest series A Maison Flâneur. The brief is simple: Give the key to our unique collection of artisans and makers from around the world and ask a creative mind to decorate a room in their house.  To kick off this exciting new series we are thrilled to collaborate with the exceptionally talented interior designer, Emma Gurner. We presented Emma with a challenge—to craft the quintessential British Summer tablescape that encapsulates the essence of the season.
The talented visionary behind the award-winning interior design studio, Folds Inside. With a background as an interior stylist for renowned publications like BBC Good Homes, Ideal Home, and Homes and Gardens, Emma's journey into interior design is not a usual one.

While recovering from surgery, she immersed herself in interior magazines, sparking a newfound passion that led her to establish Folds Inside in 2016. Since then, her designs have graced the pages of Elle Decoration Russia, Marie-Claire Maison, The Daily Telegraph, Kitchens Bedrooms and Bathrooms, and Mad About the House.
Choosing from over 2500 objects Emma narrowed her edit down to 25 products from 14 brands. Her creative journey commenced with the timeless floral motif tablecloth courtesy of Thyme, which served as the foundational canvas for Emma's artistic endeavor. Building upon this, Emma artfully integrated an array of peachy tones, skillfully combining the Alice Palmer Tangier Rhubarb Stripe Frilly Cushion with the enchanting Candy Swirl Plate by Arbala.
Enveloped in the quintessential essence of a British Summer, Emma's tablescape masterpiece becomes a visual narrative of seasonal delight and curated elegance. Discover her Summer table below.
|

I was immediately drawn to the beautiful bold colour and pattern of the tablecloth and used this as my starting point for the tablescape. I then chose pink napkins, cushions and plates to compliment it. A few bursts of blue add just enough of a contrast to break up the tones. Being a summer table I wanted to include lots of summer flowers and so chose a variety of different vessels of different heights and shapes to make it exciting!

|
|

I am naturally drawn to these colours and for me, it cries out in the English Summer garden.

|
|

I don't think a summer table has to be perfect and so being very uniform can look a bit staid. Instead, I would say go extra and experiment! 

|

Shop Emma's Edit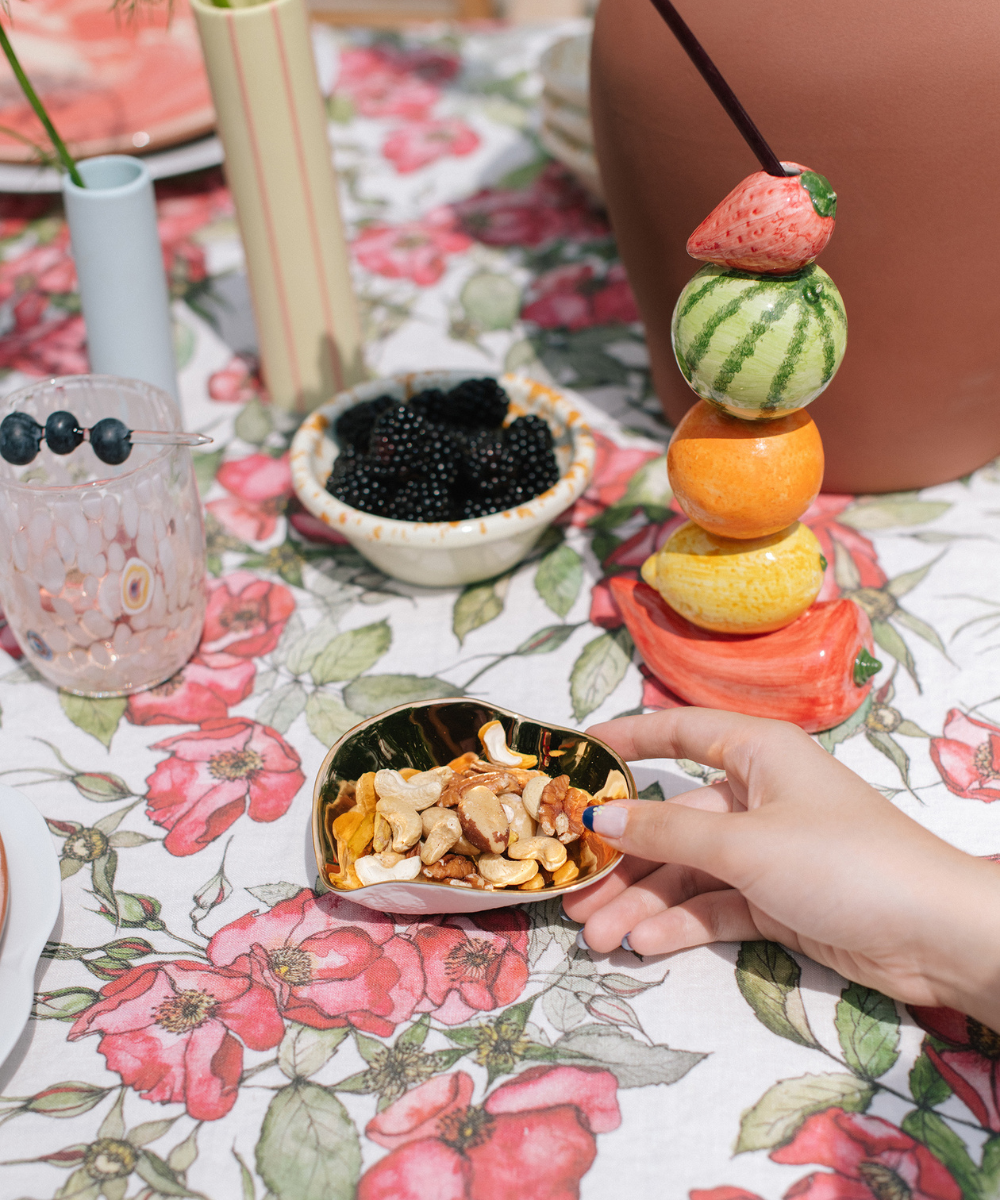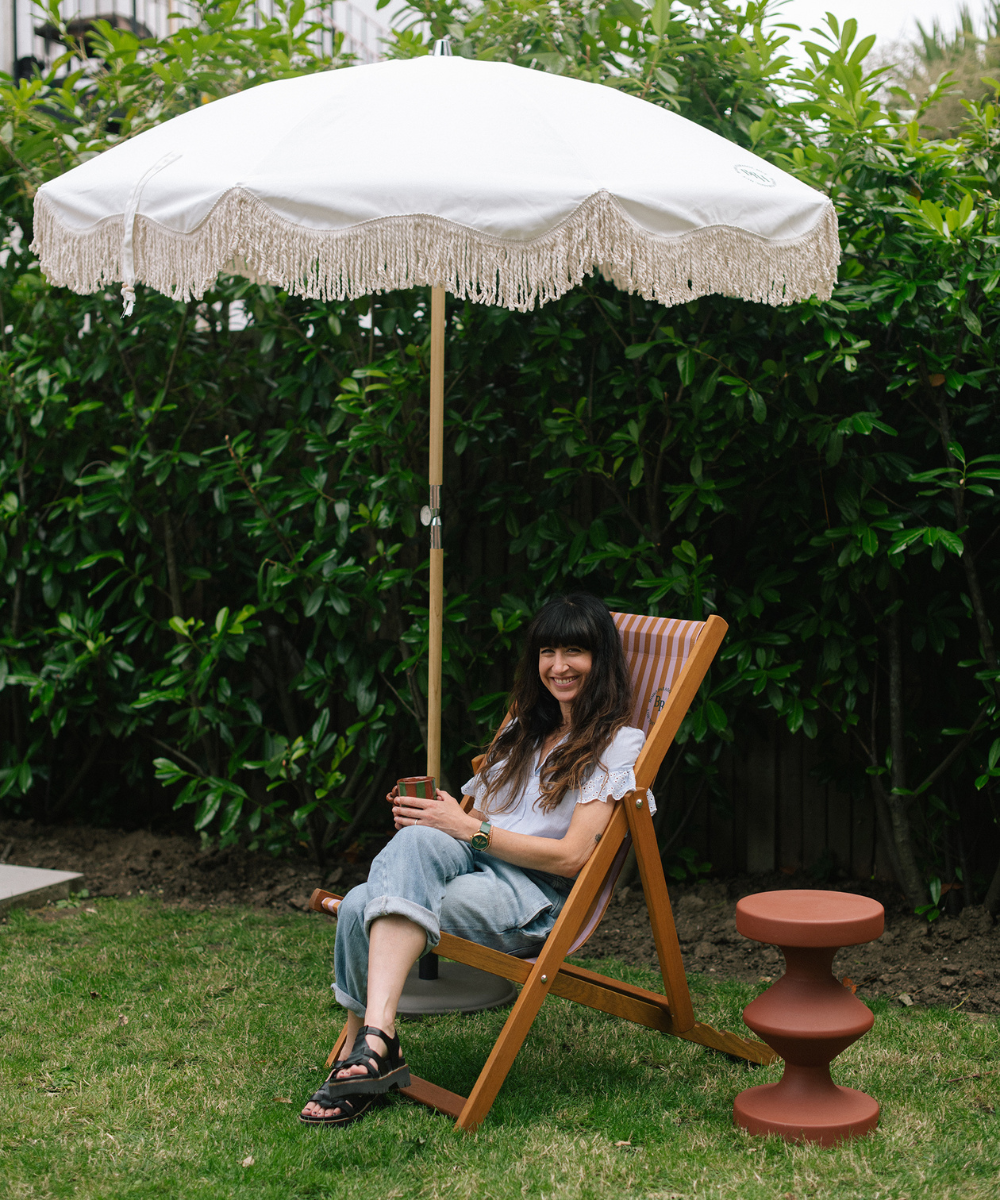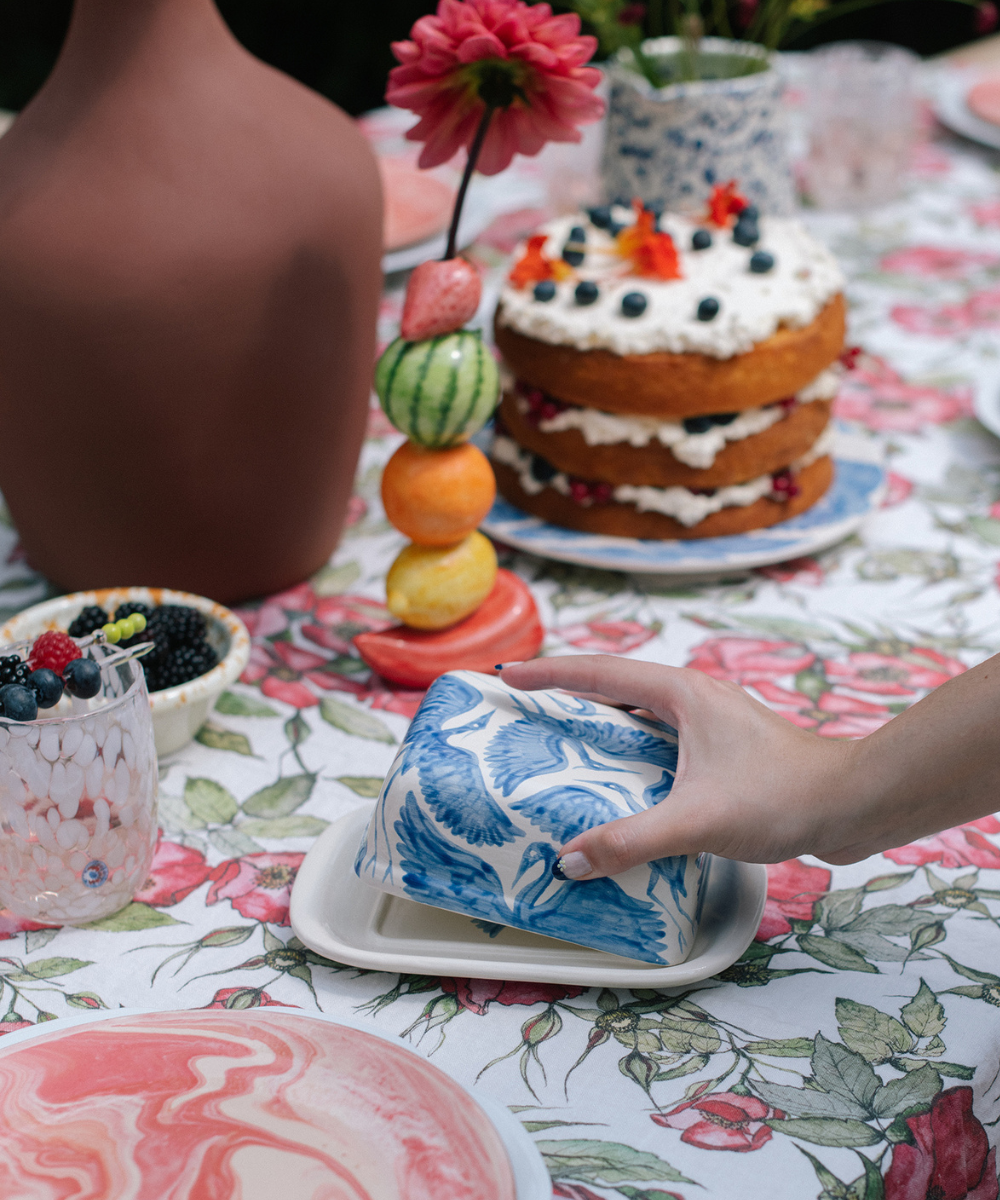 TAKE A DEEP DIVE
Into the design process

Can you tell us about what inspired you to pursue a career in this field, and how your background influenced your design approach?
After uni I pursued a career in fashion, specialising in millinery, but it was actually whilst recovering from surgery, reading countless interior magazines that I realised that was the route I wanted to go down. I landed myself a job working as a stylist in the magazine world, which I continued to do for a number of years. I set up my interior design studio, Folds Inside, some years later after completing a series of courses.

Interior design trends are constantly evolving. How do you stay innovative and ensure your designs remain fresh and relevant in the ever-changing industry?
One of my favourite parts of the job is visiting the design fairs to see what is out there and newly launched. I recently came back from 3 days of design in Copenhagen which was extremely inspiring. Social Media is of course a great way to have easy access to the latest trends and new products on the market but for me it's really important to be authentic and true to my own creative style rather than be a slave to the ever changing trends.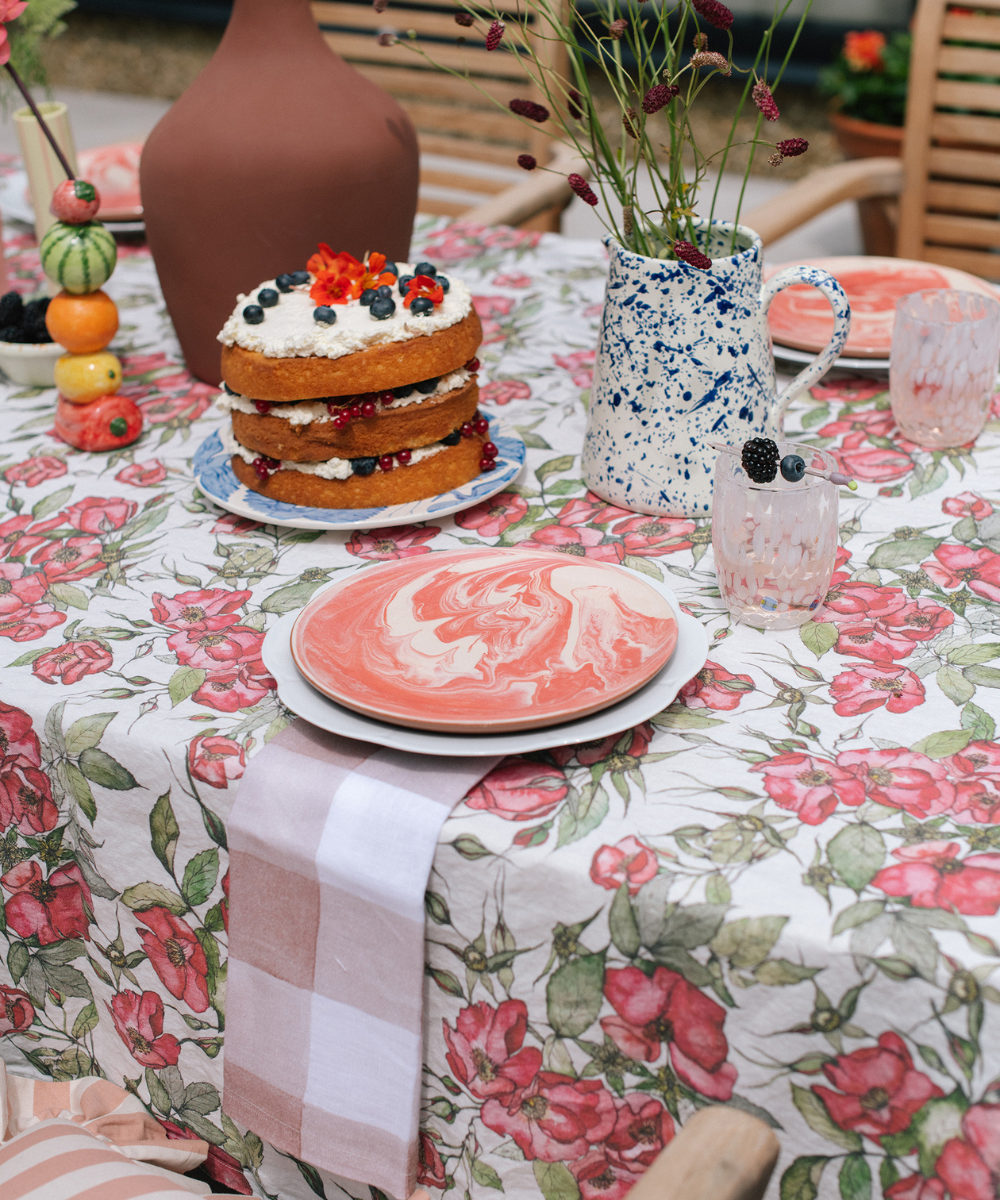 What's one interior trend you would never do? 
I would never chop a cushion!

What's your one interior tip that works every time to elevate a room?
There are actually two key ingredients I would always want to include in a room in order to elevate it. One is art, worth investing in a piece that is meaningful and personal to you as this adds so much character. The other is plants, which is so important for a sense of wellbeing.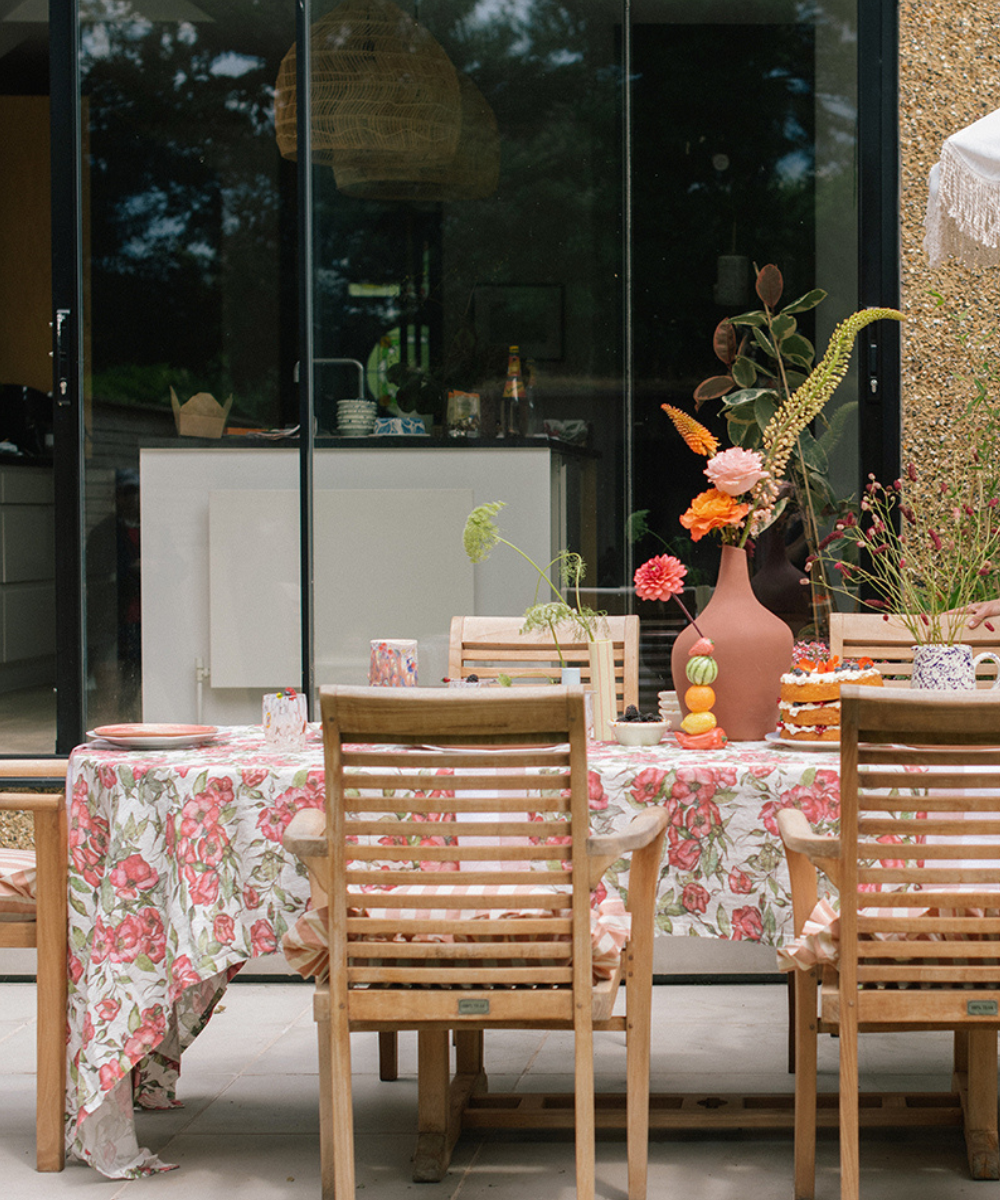 What advice do you have for choosing a design direction?
It's really important to have a clear and full understanding of the clients needs and desires and all of my projects begin with a detailed Q and A. This will dictate the style direction. I also take into account the type of property, for example whether it is a contemporary or period. If someone were designing their own home I would ask themselves the questions, what do I need to use this space for? How do I want it to make me feel? I would then advise them to put together a moodboard as a visual reference so they can see how different elements work together.


Talk us through your design process…
Stage 1 is the brief and concept design where I put together moodboards which consist of inspiration images, colour and fabric swatches, pieces of furniture to give an overall style direction. Following this I draw up digital 3D plans of the spaces that allow me to work out the layouts, and alongside this I plan where all the lights and electrical will go and also preliminary furniture options. Then comes the more detailed search into colours, finishes, furniture and fittings as well as any joinery that need to be designed. Then there is the overseeing of construction and installation followed by the styling and finishing touches. It really is a long and thorough service!
BLOG
Latest articles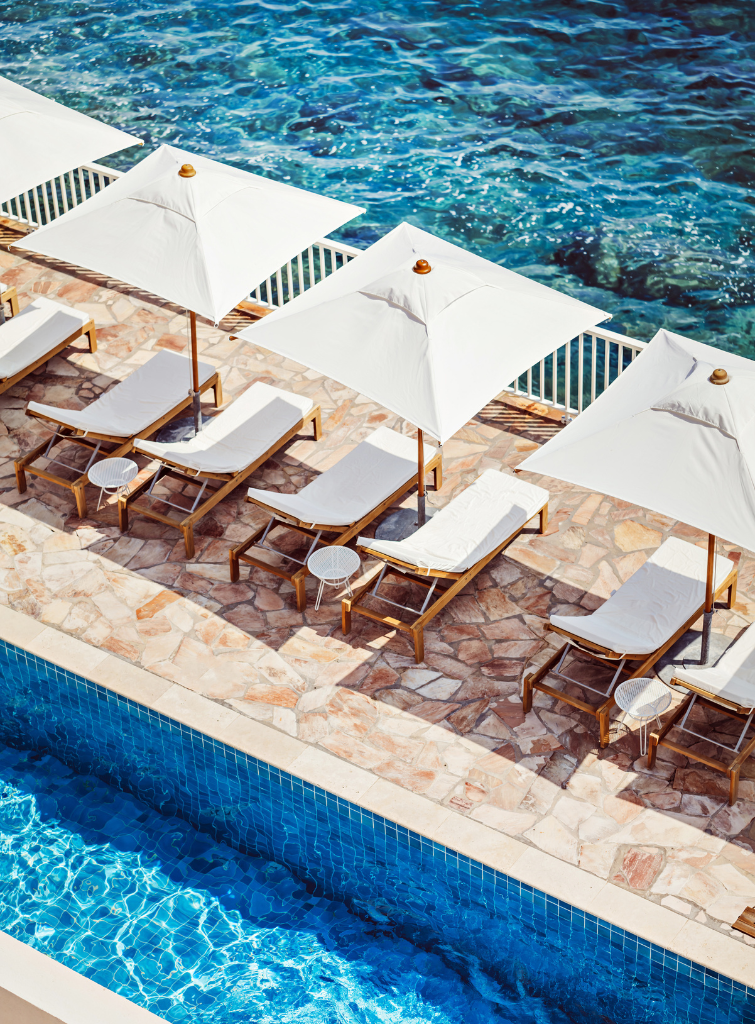 Nestled between the iconic locales of Cannes and Saint-Tropez, Saint-Raphaël presents a tapestry of stunning landscapes and shaded streets. 
Setting the stage for a memorable celebration requires a keen eye for detail and a touch of creativity. Louise Roe, the visionary founder of Sharland...
Bradley Agather is a creative consultant and stylist with an unerring knack for finding the sublime in the everyday. A former fashion editor, Bradley's discerning...