This store requires javascript to be enabled for some features to work correctly.
new partnership
Design Hotels x Maison Flâneur
We're so excited to announce our new partnership with Design Hotels!

Since 1993, Design Hotels have been pioneers in championing independent hotels - or "Originals"-  with a passion for culturally-rooted hospitality and cutting-edge design and architecture. From the first boutique hotels of New York, Paris, and London, to the rising stars of Shanghai, Mexico City, and Nairobi, to remote mountaintops, hidden beaches, and off-the-beaten-path escapes, each independent hotel in their hand-picked collection is a wholly unique creative expression, steeped in the history, culture, and the nature of its environment.

A Design Hotels member is more than just a place to stay; it's a remarkable blend of exclusive design and uniquely curated interiors waiting to be discovered by a worldwide community of travel & design enthusiasts.

With this partnership Maison Flâneur will be supporting the more than 300 unique hotels currently in the Design Hotels portfolio in introducing retail to their marketing mix and services. 

Opening the door for both our communities to arguably the best curators out there. Over the next few months, expect to discover a treasure trove of brands, destinations, guides, artists and designers from the four corners of the world. 
Design Hotels™ represents and markets a curated selection of over 300 independent hotels in more than 60 countries across the globe. More than a collection of hotels, the company is a collection of stories. Each property reflects the ideas of a visionary hotelier, an "Original", someone with a passion for genuine hospitality, cultural authenticity, thought-provoking design and architecture. Each "Original" stands for the individual, aesthetic and service-driven experience that his or her hotel provides.

Discover more
Maison Flâneur strives to create a symbiotic community where design and travel enthusiasts explore and experience the most beautiful interiors both at home and abroad. Discover an ever evolving collection of destinations and homeware brands and shop from the first marketplace offering access to a treasure trove of objects curated by some of the best hoteliers and interior designers around the world.

Discover more
Dionas sotiriou, founder of maison flâneur
|

" We are incredibly proud to be partnering with Design Hotels and to offer our community access to a whole new world of emerging brands, local artisans & designers from around the world.

This partnership marks a significant milestone in our ongoing efforts to provide our community with unique, memorable experiences that they will cherish for a lifetime. "
interested in joining our collection?
Get in touch !
We handpick every member of our Maison Flâneur community, working with some of the best hotels & homeware brands around the world, who share our love of travel and design!
For press enquiries please email dionas@maisonflaneur.com
BLOG
Latest articles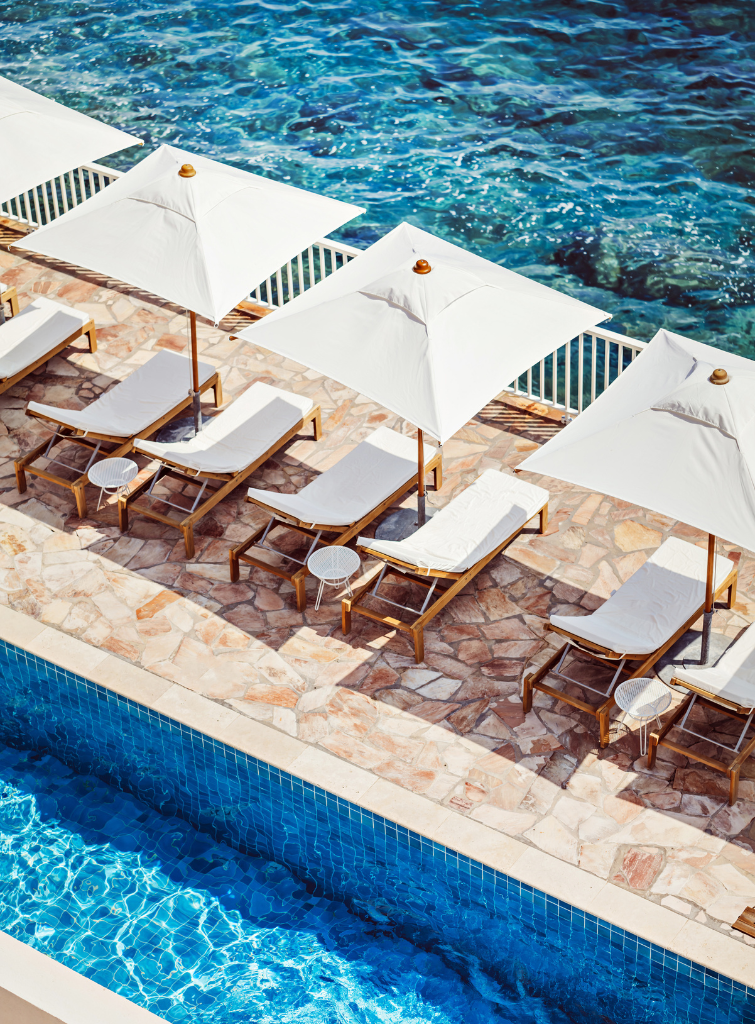 Nestled between the iconic locales of Cannes and Saint-Tropez, Saint-Raphaël presents a tapestry of stunning landscapes and shaded streets. 
Setting the stage for a memorable celebration requires a keen eye for detail and a touch of creativity. Louise Roe, the visionary founder of Sharland...
Bradley Agather is a creative consultant and stylist with an unerring knack for finding the sublime in the everyday. A former fashion editor, Bradley's discerning...