This store requires javascript to be enabled for some features to work correctly.
DESTINATIONS
Discover Villa Arniano and Camilla Guinness
Nestled in the heart of the Tuscan countryside, the British interior designer Camilla Guinness has carved a niche for herself. Her signature style, an insouciant mix of traditional English elegance and dramatic flair, has graced many homes around the world. Her prowess doesn't just stem from her individual talent but is also rooted in her familial ties to creativity; The creative legacy is evidently passed down, as her daughter, Amber, alongside artist friend Will Roper-Curzon, helm the Arniano Painting School, offering immersive courses at the villa. 

Today, we dive deeper into Camilla and Arniano's world and have asked her to uniquely curate her Maison Flâneur's favourite.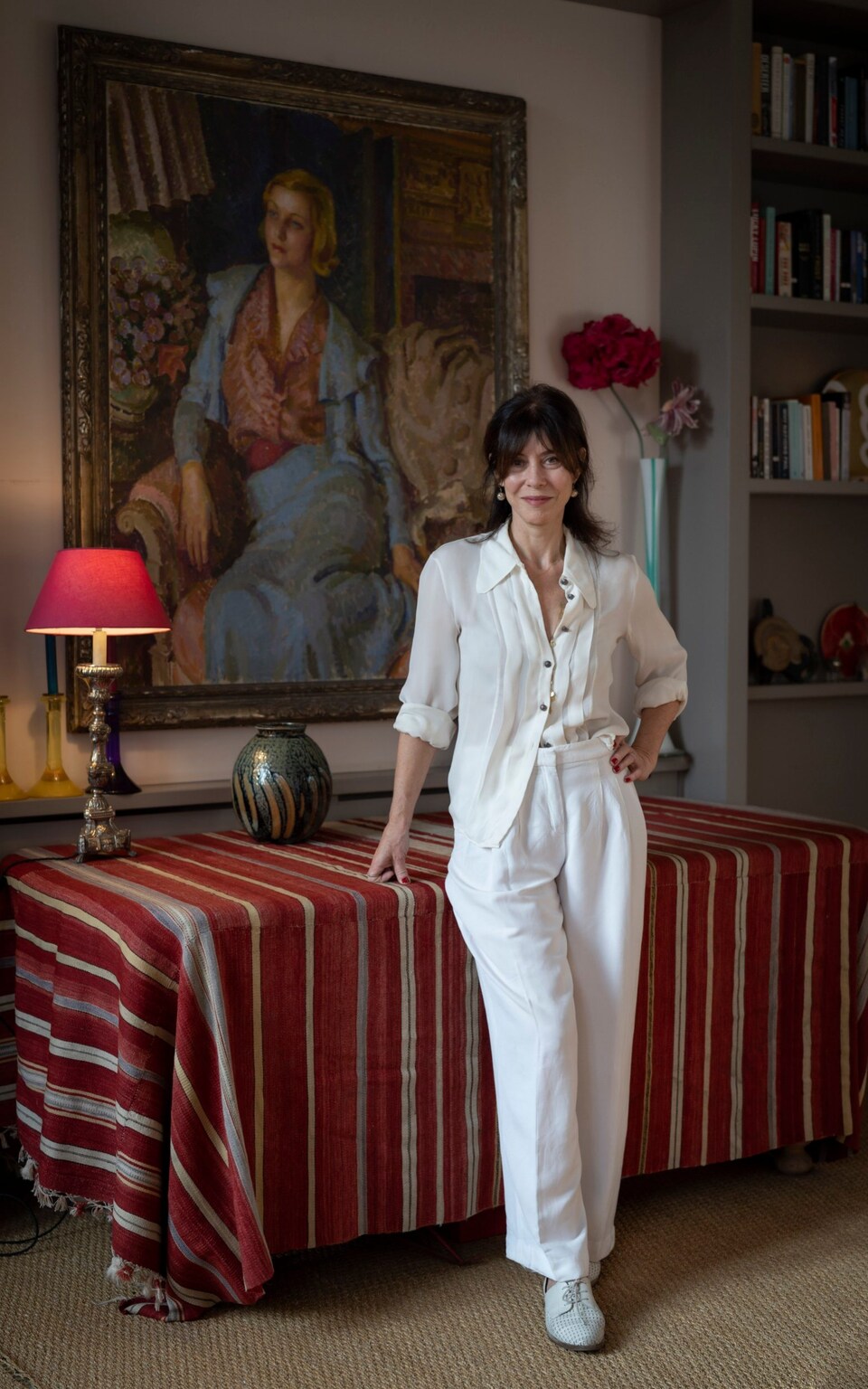 Hello Camilla, Can you tell us more about the interiors at Arniano? 
I love it when you see a house and it's completely empty.The rooms were lovely in this house, very light and the old brick floors are such a warm colour.It seems a pity to put anything in it. It was pretty much a ruin. I didn't really have a plan and we didn't have much money to do it. We whitewashed everything ourselves and had very little furniture. The only thing we had was a huge "arrazzo finto" which is in the sitting room upstairs. We got it at a Christie's sale in Florence. It didn't  cost much because it was so big. Not the most practical buy.  We had friends who were selling their house and we bought various cupboards and a kitchen table from them. Then another friend was getting rid of their enormous bookcase and so on... I had some metal beds made and also a couple of very simple four posters that I hung with saris I brought back from India. I wanted the interior to be very simple but also glamorous. I think you can have a four poster and then have very little else in the room. And it's a good way to 'up' the room without spending a lot of money.
What are your favourite parts of the Villa?
I love the kitchen. We made a fireplace at waist height. It's so nice to see it from the table and also to cook on. It's a lovely room with doors to outside. We made the cupboards from old windows from a junk yard. 
I also love the terrace, I made these daybeds as I like lying not sitting. . There is a spectacular view. I like to look at all the things that have changed from the dust bowl we bought.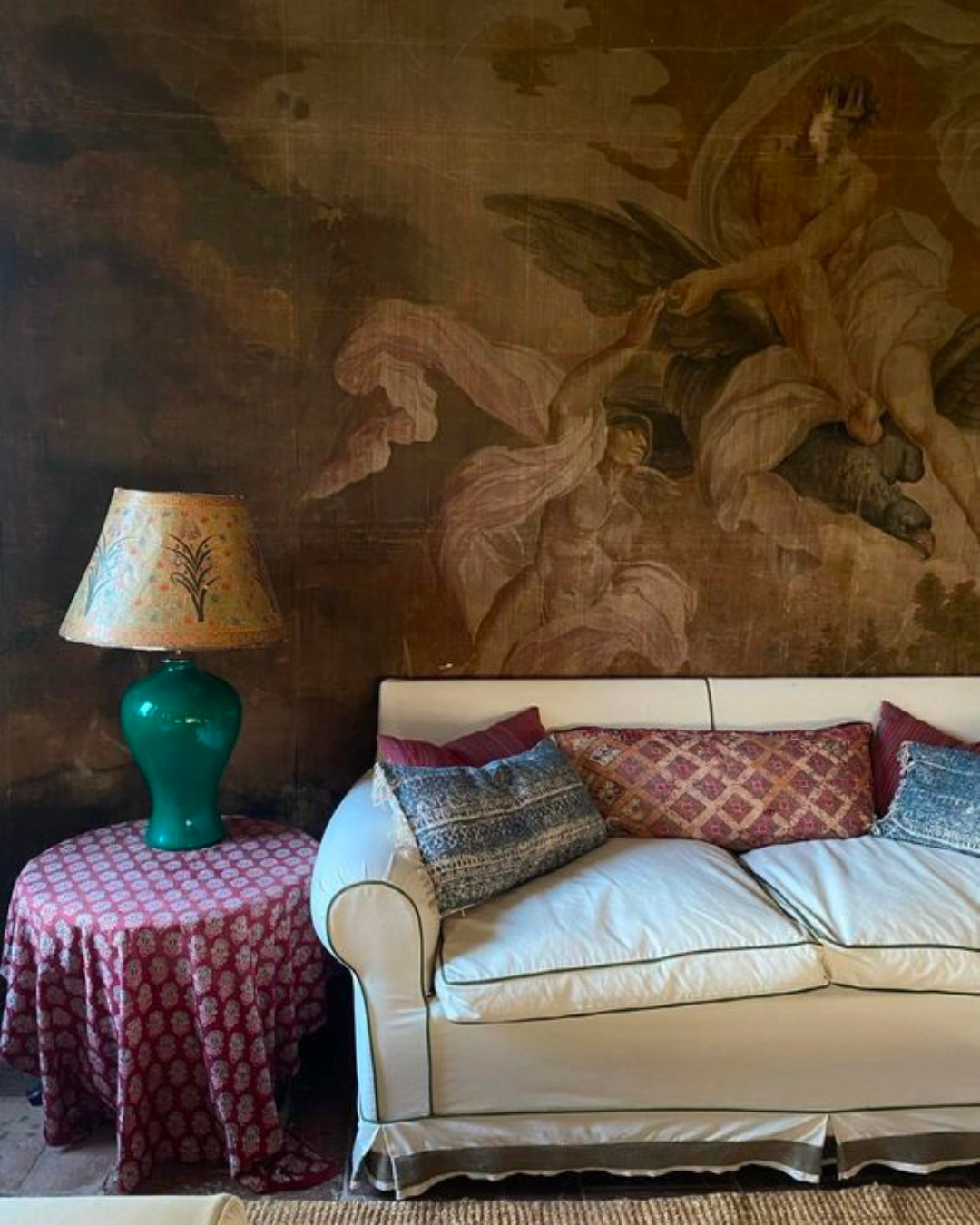 How would you describe your interior design style?
A lot of lying down. Comfortable white sofas with beautiful textiles, coloured cushions, suzanis , Comfortable beds always with white bedspreads.  Quite simple basics with colour thrown in. High Low, I like a bit of Haute bohemian grandeur.and an Ikea rug.  If I like something it doesn't matter to me where it comes from.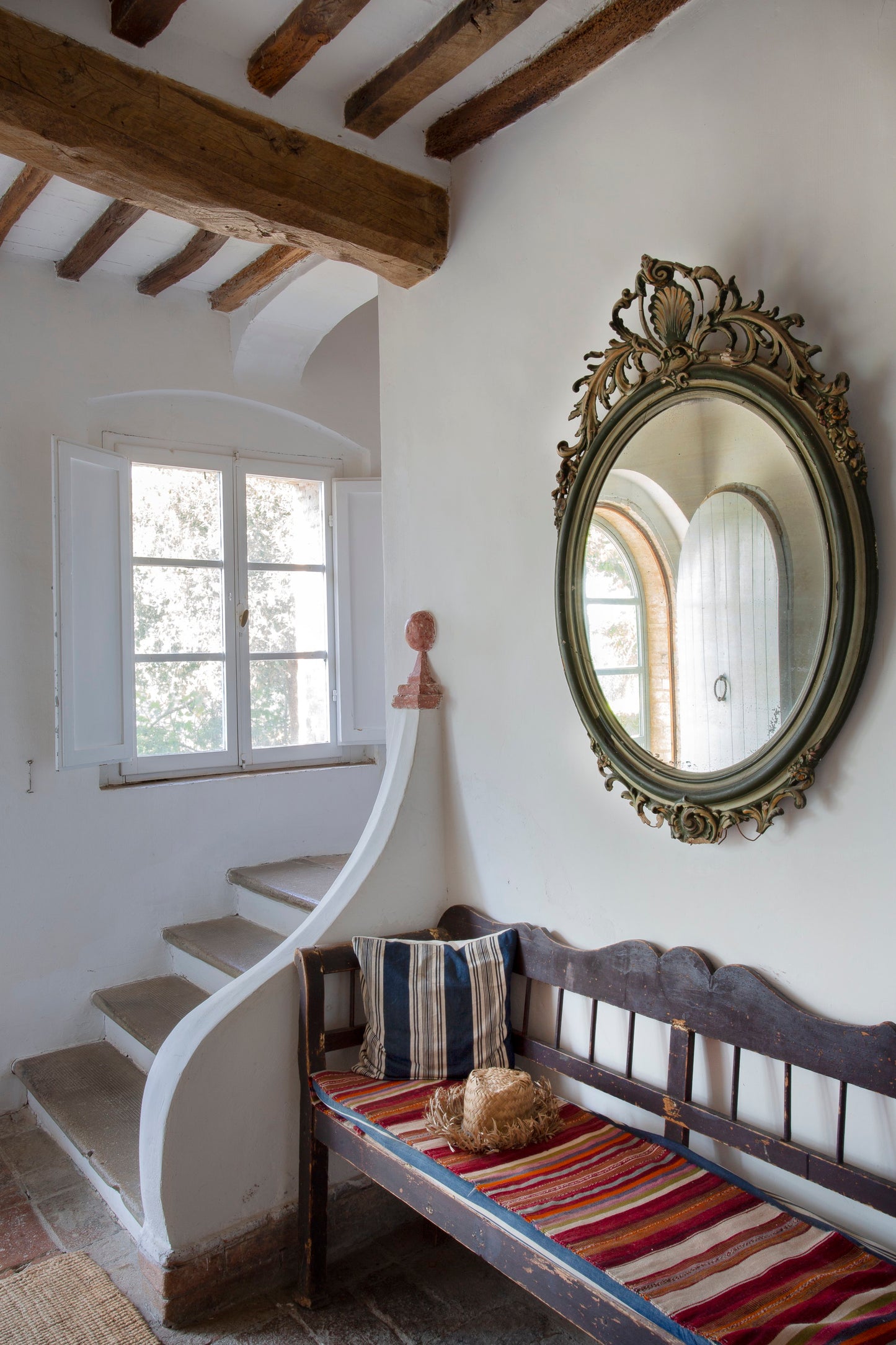 When did you know you wanted to work in interiors? 
I was always obsessed with houses from a child, we used to go to this very lovely house of friends of my parents.  it always smelt delicious, there was always a fire, I can remember every room and corner of that house. It felt so secure. At home I make houses everywhere, we had barns and I was always taking things from the house which was very annoying of me,  I would have  cardboard box tables and a sign selling tea.  I didn't have much to offer and luckily not any customers.  I didn't really think of working in interiors, it was more that  I liked to scavenge, go to  markets , junk shops. I liked making something out of nothing. I had a shop before I started  decorating.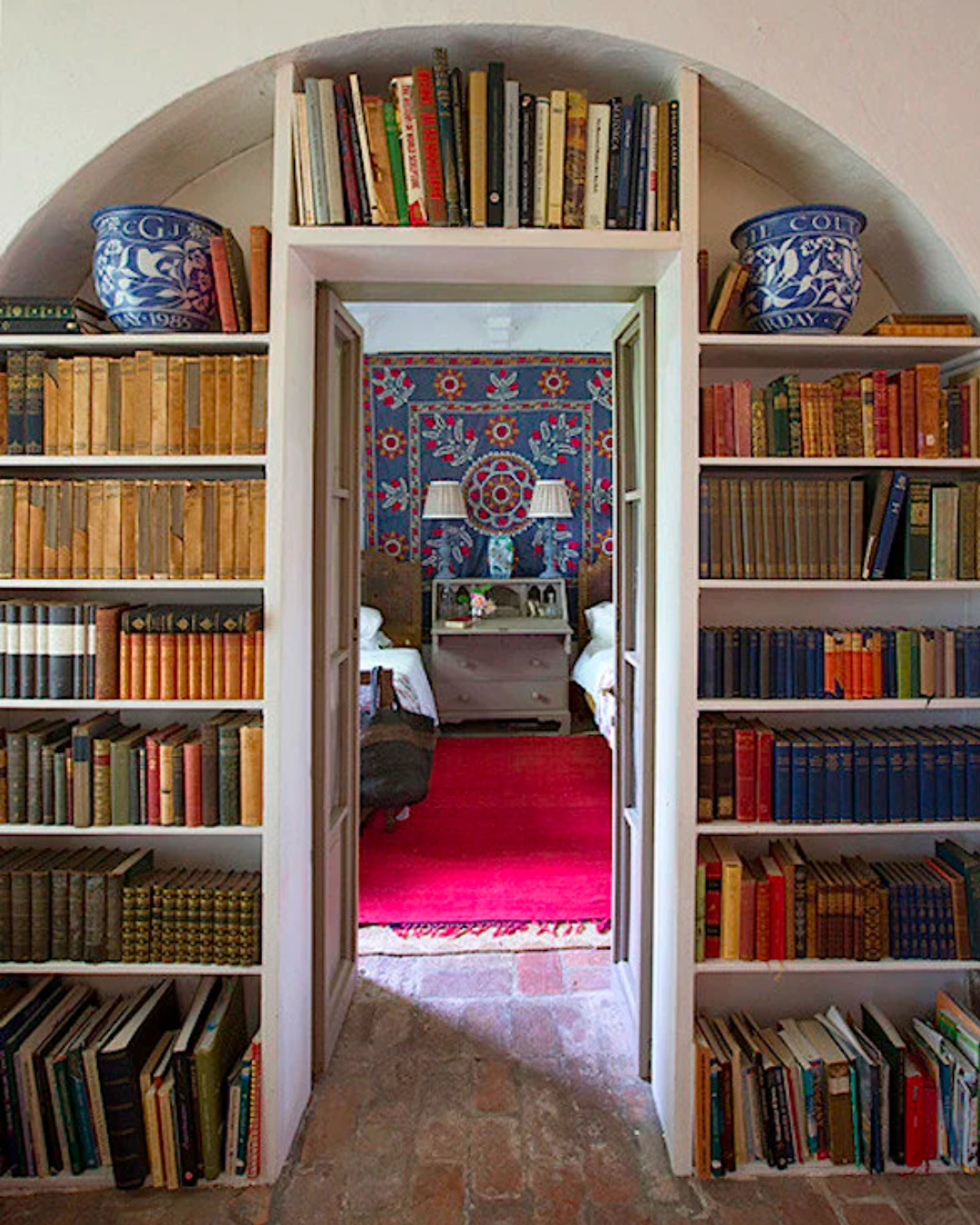 Any tips you would give to people who want to elevate their homes?
Rugs. I find a big rug in a sitting room , big enough for the sofa and chairs to be on the edge of, makes a huge difference. It pulls it together. Floors are rarely that nice and a small mean carpet doesn't really do it. I like the Ikea Lohal. I have used them for as long as I can remember, not just at home but in jobs too.  And lighting of course. I hate bright lights and very white shades. Parchment coloured shades or pink or red, give a lovely warm light and make a room feel cosy.
BLOG
Latest articles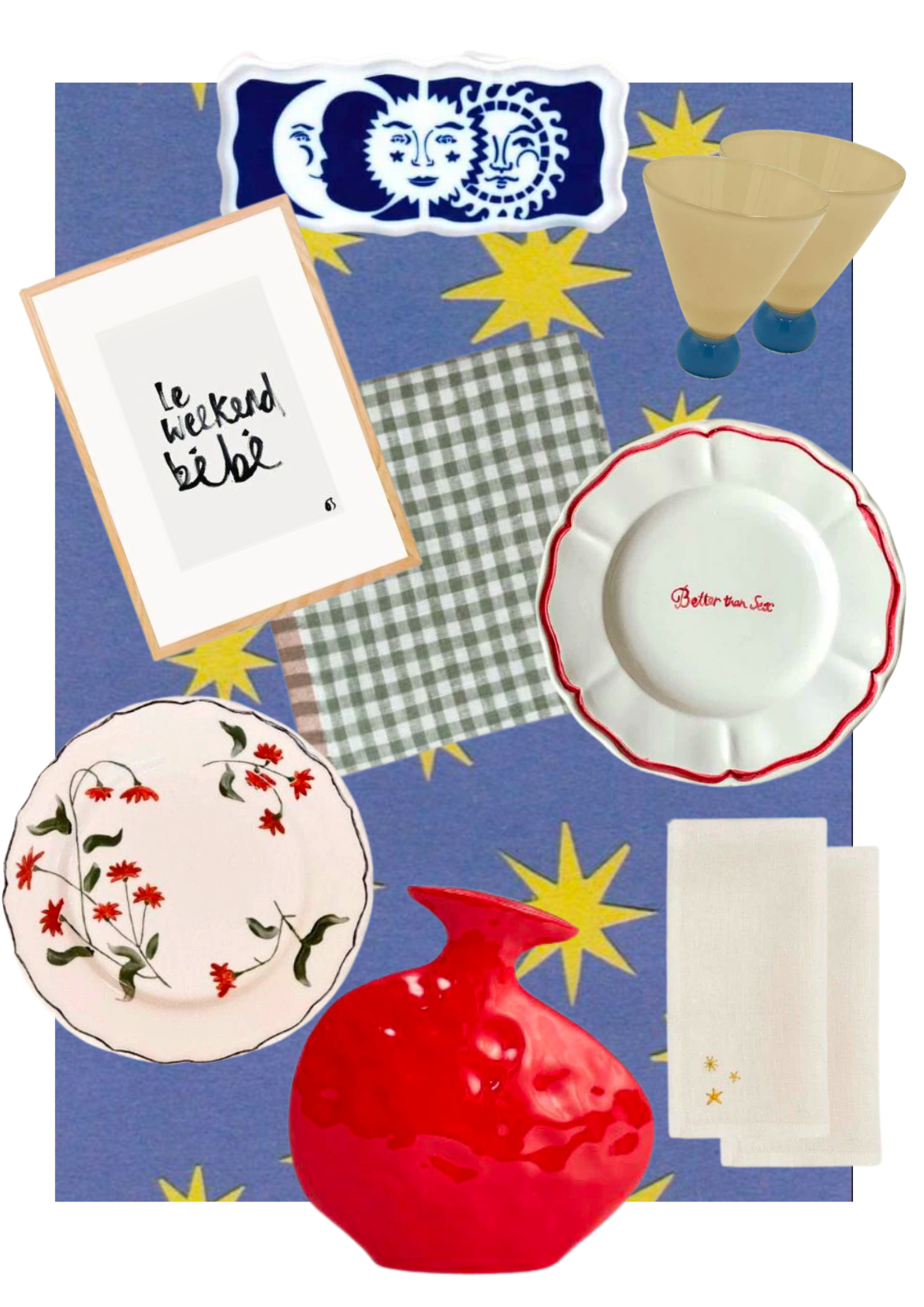 The season for gifting is upon us and we have pulled together the best gifting edit for your loved ones. Regardless of taste, we have...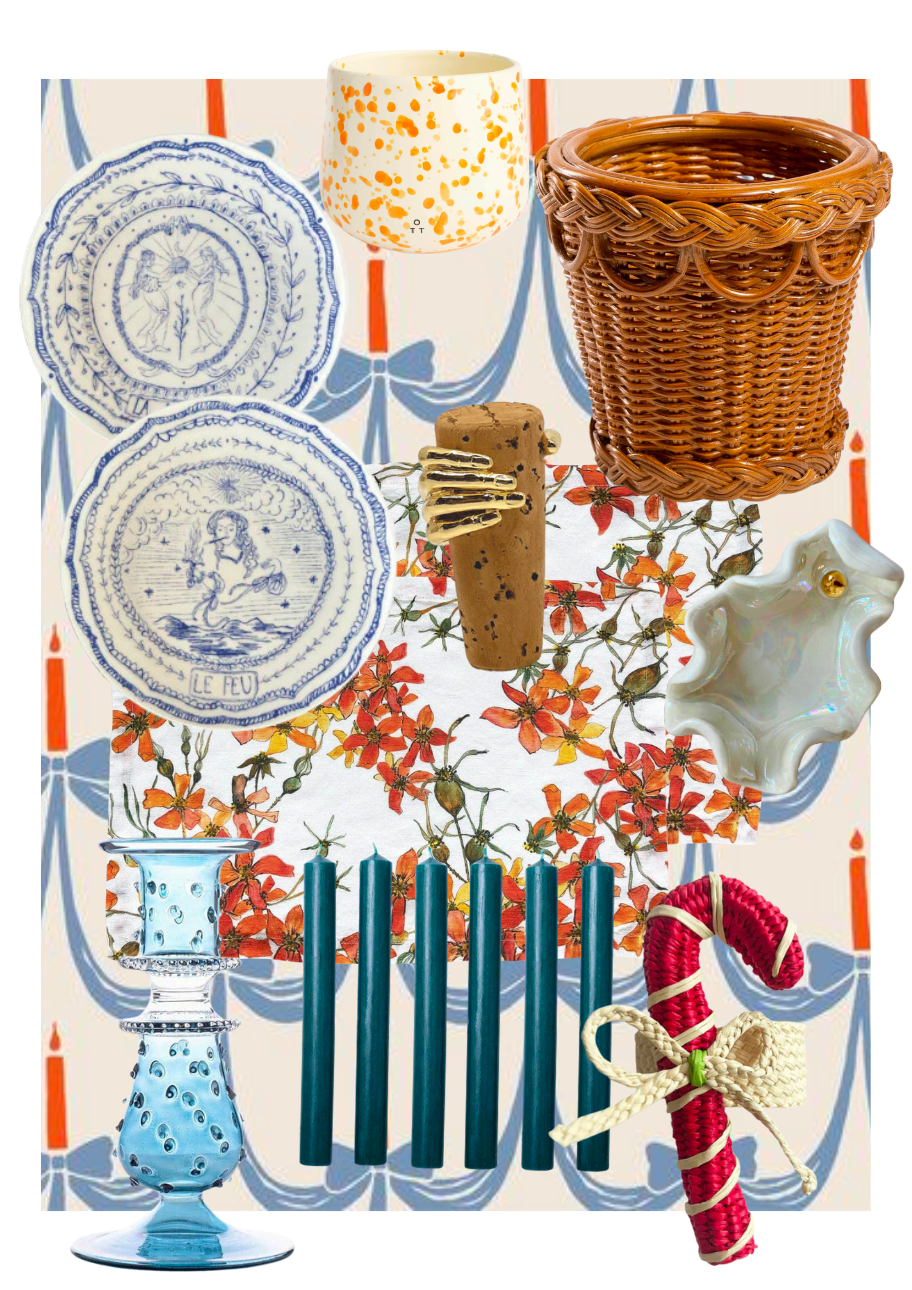 Step into a world of festive delight with our Ultimate Festive Gift Guide! Whether you're shopping for someone enchanted by the magic of Christmas, a...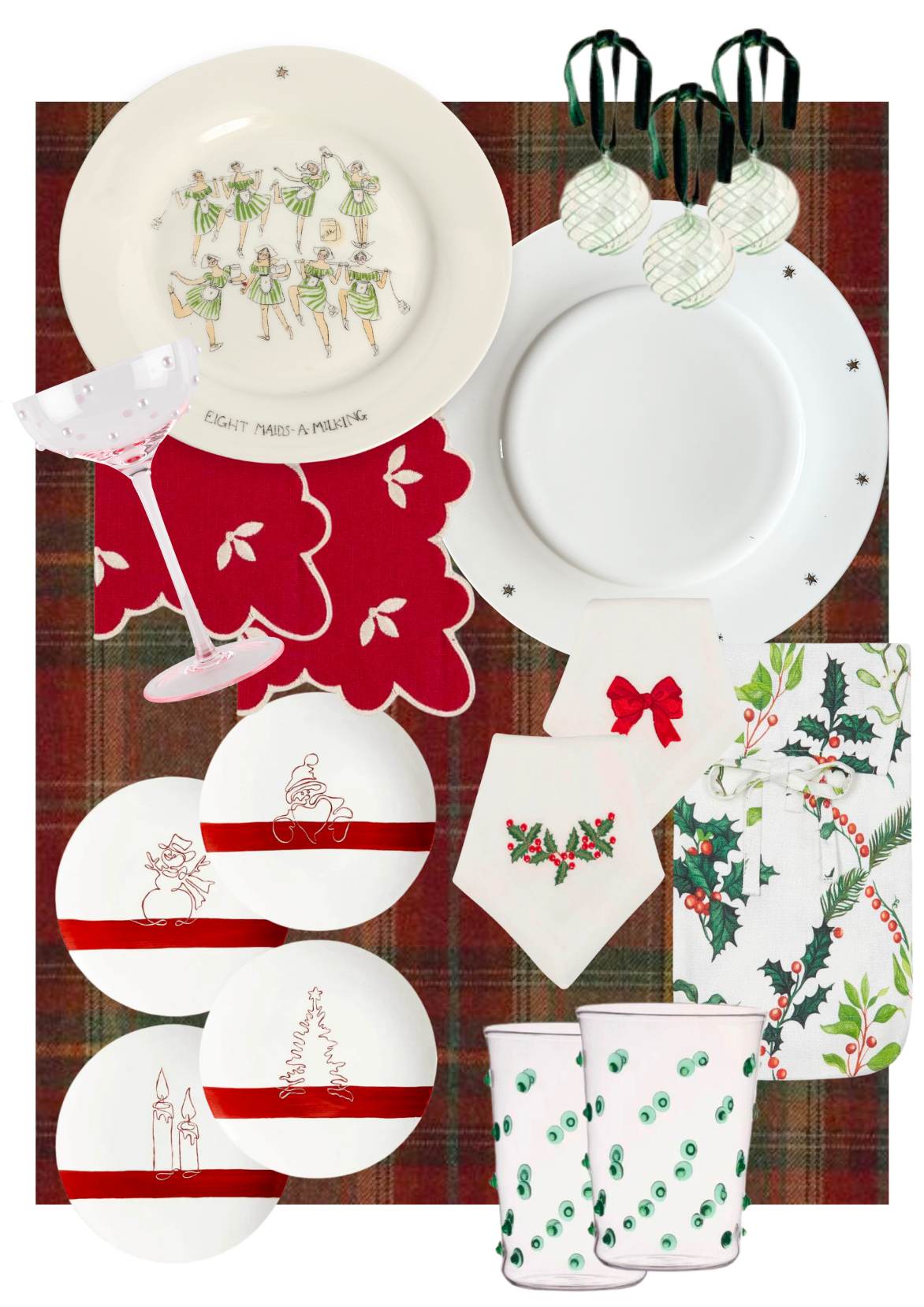 For those who LOVE Christmas. A selection of ceramics, baubles, crackers and so much more. There is something for everybody.