This store requires javascript to be enabled for some features to work correctly.
THE FLÂNEURS
Meet Roberta, Founder of Table Love, Stockholm

We are thrilled to showcase the exceptional work of Table Love, a brand that not only exudes elegance and sophistication but also embodies a powerful message about sustainability.  Get to know the founder, Roberta, and hear about Table Love's compelling mission and vision of working with seamstresses in Ukraine since the start of the war.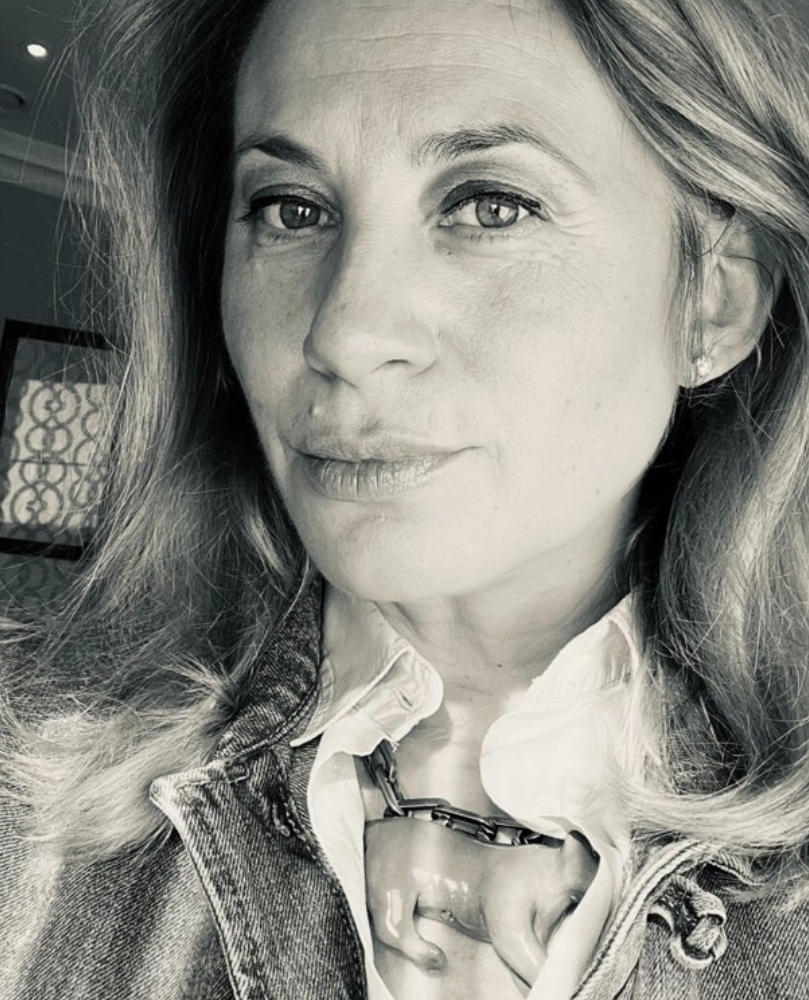 GET TO KNOW ROBERTA 


Roberta trained as an Interior Architect in London & Milan. She developed her expertise in Styling, Interiors, Design & Magazines for over 20 years. She was Interiors Editor at Wallpaper*, contributing style editor at Elle Decoration and several other interiors publications, and a stylist & freelance creative director for international lifestyle brands.


Curious about what else life had to offer, in 2018, she and her family decided to take a life sabbatical and live in the alps. Then Covid hit, and after two years 'away,' her creative outpour was focused on the still life of family' everyday-ness.' Away from the hustle and bustle of studio and city life, her creativity went into what I could create around me every day.


The Table Love story had begun. Roberta realized it was time to leave her career and use her years of experience in design to create a brand of her own.
ABOUT THE BRAND


Table Love's core philosophy is to carefully choose things for your table, home, family & friends to elevate your everyday life. Everything is created and curated by Roberta, a Swedish girl with an International influence, Inspired by life. Inspiration is sourced everywhere, from her early years in the middle east and Asia to Italy and England. 

"The napkin drawn in our logo is called the "Opera Serviette" (it is shaped like a fan). The inspiration for this stems from my grandmother Märta's tables. She was a Grand Master of Napkin folding. Every Sunday dinner, a crisp Opera fan or Waterlilly-shaped napkin was perfectly perched on every placement."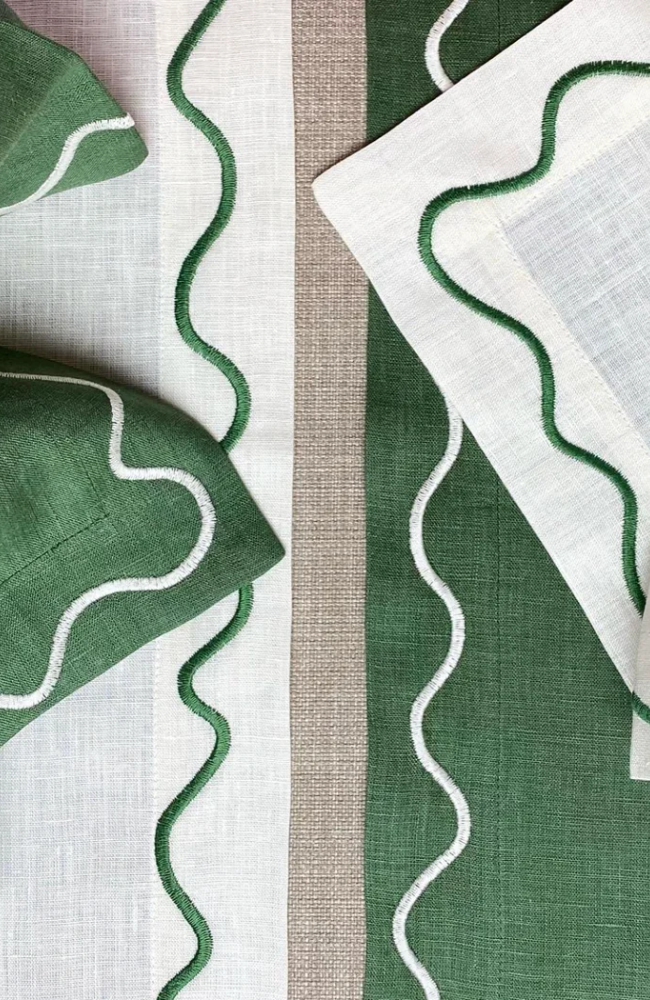 SUSTAINABILITY


Roberta intends to encourage stylish and conscientious choices for the home.


Table Love prides itself on making good use of raw materials. The fabric used for the linen and placemats is cut and made with no spill. The zero spill policy dictates the sizes, reduces waste & saves precious resources.


The linen used in the designs is of low impact on the environment. Flax, the raw material used, requires only rainwater to grow; biodegradable and recyclable – even up-cyclable. All the flax linen has the OEKO-TEX STANDARD 100 mark. 


The fabrics also have Bureau Veritas Certification for the Premium European Flax. A natural and sustainable fiber, cultivated without artificial irrigation and GMO-free.


To help lower its carbon footprint, Table Love compensates where they can and strives to use sustainable materials, natural & raw materials, and recyclable or biodegradable packaging. They also strive to give new life to products that have fallen by the wayside; Look out for their upcycled products and vintage items.
WORKING IN UKRAINE


Roberta has been working with seamstresses in Ukraine. It's been incredible to discuss with someone with such insight into the situation on the ground. She tells us about what has been happening since the beginning of the war.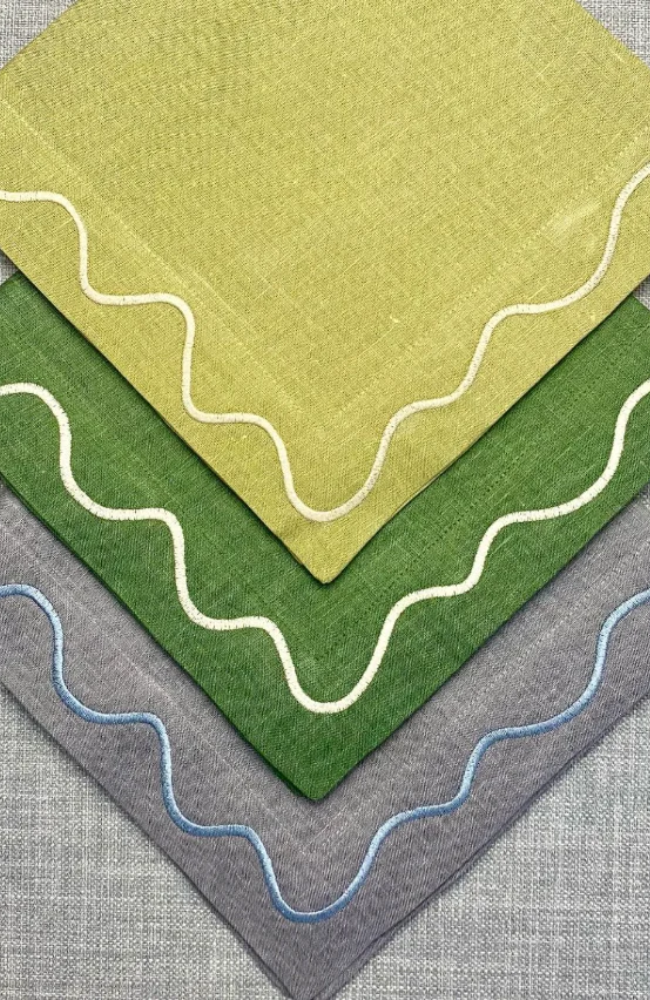 "On the devastating morning of the 24th of February, we woke up to hear our seamstress in Ukraine had woken up in the night to Bomb alarms sounding from the first Russian Air Attacks. Our women had to learn fast how to use a gun instead of their sewing machines. Our Producer Natala wrote, "Today I held a gun for the first time." 


It was an impossible situation. A war? in Europe. An attack on a nation just like ours. On a free democratic nation like mine? On WOMEN like me? On families like mine? Men, like my brother and my husband, saying goodbye to their families on a morning like today to go to war? I think about this every day. It was heartbreaking, and as marshal law came into effect, all work ceased & we reluctantly stopped production in Kyiv.


Our seamstresses did not want to leave. They wanted to stay and fight and support their country. The Ukrainian people have the most incredible morale. I offered to drive and pick them up. I had made inquiries, and we knew we could help them with accommodation and schools somewhere safe, but the answer was still firmly no. It was still NO.


And then, in the summer months, it became possible for our seamstress to start working again…. and international couriers started operating via Poland. And it was never a question for us to support Natala, Elena, Oksana, Viktoria and Yulva. Producing in a war zone has pretty significant risks for a very small business. Still, the rewards of knowing that our women are able to work and maintain some "normality" and to support them is just how we want to operate.


We don't produce in a factory. It's an artisan collective of women seamstresses who make each piece individually. That is how we achieve such beautiful and high quality.


Since the war broke out, we can't source every colour of linen, we have to work with the materials that we can get inside Ukraine, so we create collections around what is available, and this means we use every inch of available linen. It means that we get very creative & unexpected colour combinations evolve. 
It is empowering to know that because of Table Love we create work for a group of women who, beyond an income, need to feel normal, to have a sense of everyday, and to be able to provide during these unthinkable hard times. The gratitude of our seamstress resonates deeply.
A CELEBRATION OF WOMEN 


"I am grateful for our female embroiderers in Ukraine, our female weavers; Our embroiderers in Italy & Turkey; Our Female Weavers and makers in Colombia; Our Female Seamstress and Blockprint Artisans in India & our new team of artisans in Cambodia making our latest collections. Proudly making beauty with female hands and heart."
SHOP the collection
Table Love
BLOG
Latest articles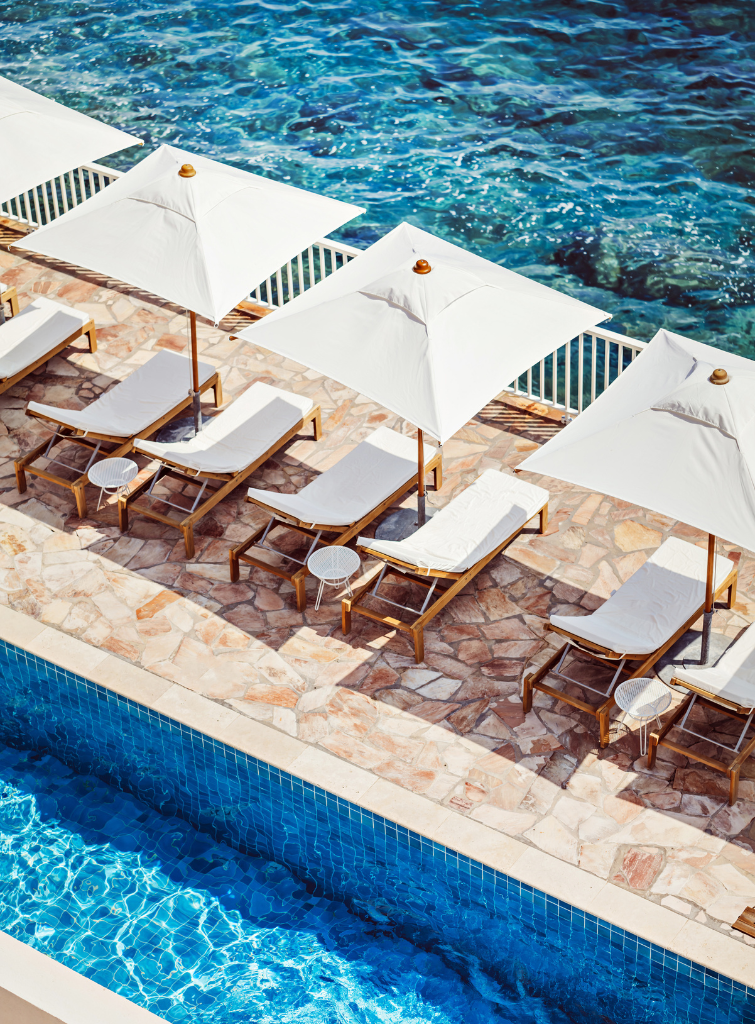 Nestled between the iconic locales of Cannes and Saint-Tropez, Saint-Raphaël presents a tapestry of stunning landscapes and shaded streets. 
Setting the stage for a memorable celebration requires a keen eye for detail and a touch of creativity. Louise Roe, the visionary founder of Sharland...
Bradley Agather is a creative consultant and stylist with an unerring knack for finding the sublime in the everyday. A former fashion editor, Bradley's discerning...