This store requires javascript to be enabled for some features to work correctly.
THE FLÂNEURS
Meet Olivia Sewell, Artist, Kent
Olivia Sewell is a talented English artist, illustrator, and designer. With a background marked by distinction at Central Saint Martins and a successful career in publishing, she ventured into establishing her own design studio. Olivia's work encompasses playful yet sophisticated illustrations and captivating paintings, radiating an effortless sense of freedom. Influenced by sun-soaked summers in the South of France, global travels, and a love for family, her style infuses joy into homes. Based in rural Kent with her husband and three children, we are so proud to be launching a unique set of prints with Olivia! Meet our fellow flâneur.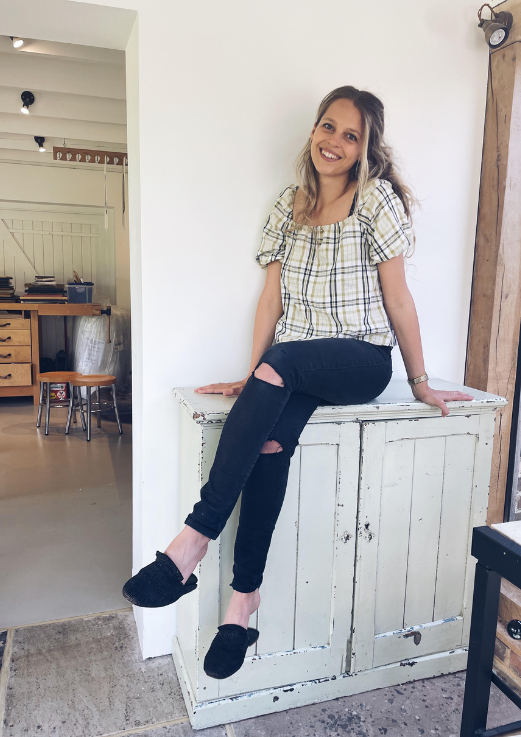 Please introduce yourself.
Hi, I'm Olivia.

Where are you from?
I grew up in West Kent, near Tunbridge Wells. I then spent some time studying in London, a year or two in Byron Bay, a few places in between, before doing a full circle and returning back to Kent.

Where are you based now? 
I live in rural West Kent, just a stone's throw from Central London – which means we get the best of both worlds!

Describe your art in three words or less
Effortless (even when it isn't!), bold and playful.

One thing people might not know about your creative outcomes?
In keeping with my brand's ethos, my prints are all printed on paper made from bamboo. It's a unique and very eco-friendly paper with a gorgeous tone.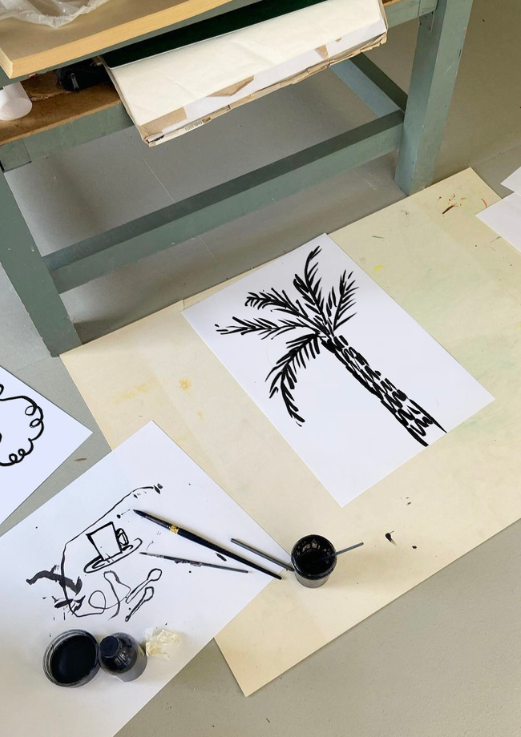 An iconic item from your collection?
'Le Soleil' and 'Côte d'Azur'. The pair that put me on the map.

What or who inspires you?
The South of France. I grew up visiting my Godmother and her family in their beautiful home and jazz restaurant in the hills behind Nice.

Everything from the huge tree in the middle of the kitchen strung with pots and pans, to the original Théo Tobiasse painted on the restaurant's chimney breast. A little of slice of paradise. That, plus good food, family and a whole load of sunshine.

Best home decor tip?
Surround yourself with things that you love, or that remind you of the people and the places that you love. And regardless of whether you're a minimalist or a maximalist, don't take it too seriously.

What advice would you give someone buying art prints?
Frame it well! It makes all the difference.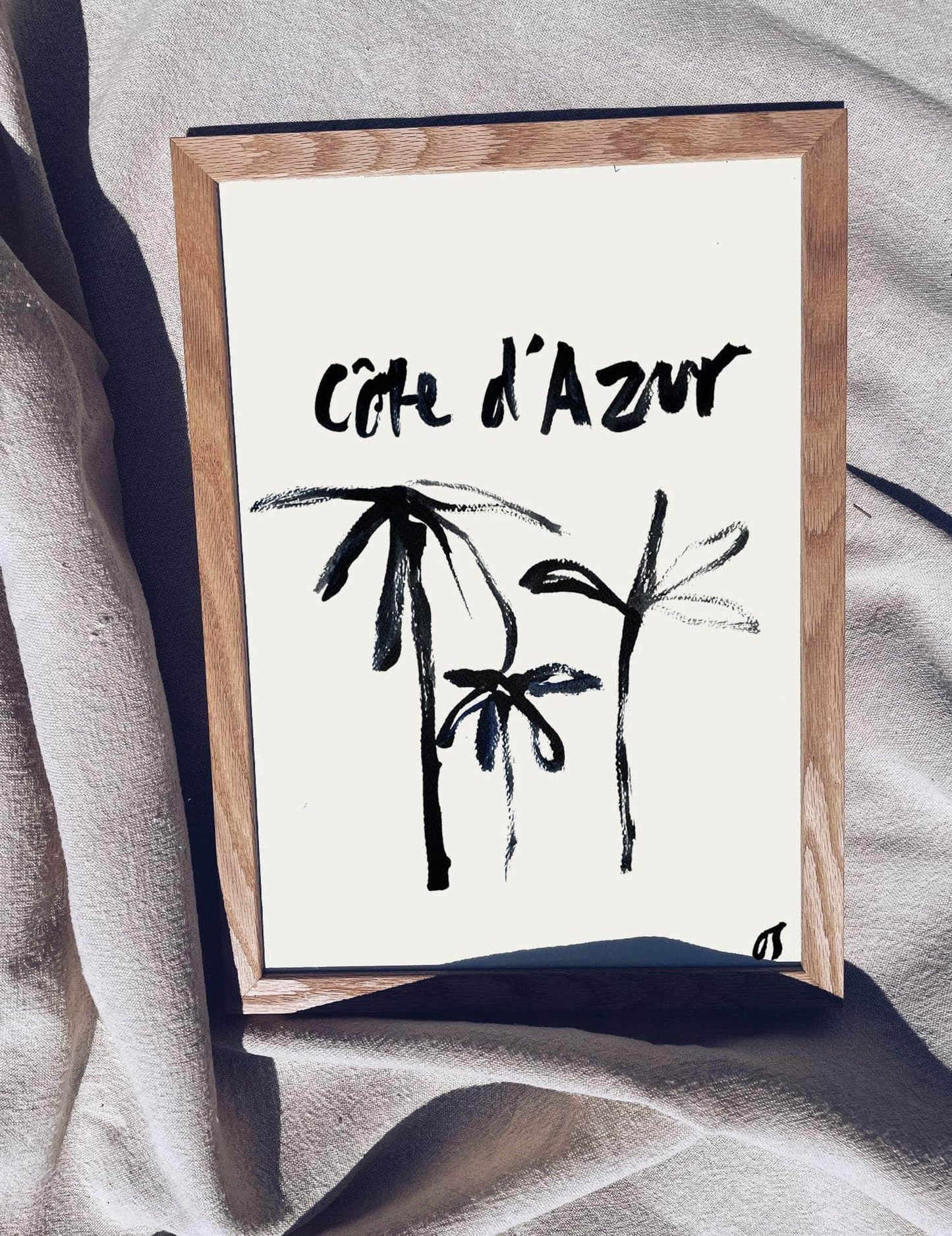 One thing you like to do when you host a dinner party? 
Sharing platters. I've got a thing for big beautiful plates and platters. Some new, some found in antique shops or even eBay. I love bringing them out, generously loaded with whatever we've cooked and everyone just digs in. Oh and sauces (I love a good sauce on the side - homemade mayo, yoghurt dressing or just a shop bought condiment dolloped into a nice bowl). I've also recently stocked up on Fortune Cookies from my favourite Asian supermarket, which is always fun with a coffee after dinner.

And favourite host tip?
Eat outside (but obviously in the UK this is very weather dependant!), nice wine and nice
cheese.
Olivia Sewell
Discover the collection
BLOG
Latest articles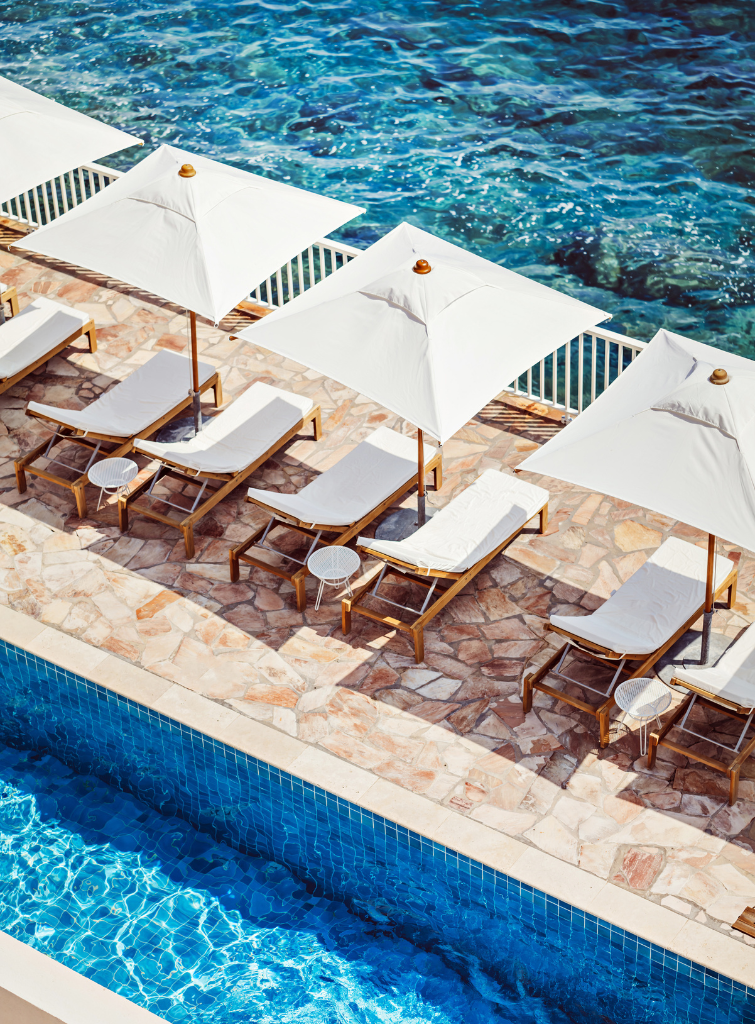 Nestled between the iconic locales of Cannes and Saint-Tropez, Saint-Raphaël presents a tapestry of stunning landscapes and shaded streets. 
Setting the stage for a memorable celebration requires a keen eye for detail and a touch of creativity. Louise Roe, the visionary founder of Sharland...
Bradley Agather is a creative consultant and stylist with an unerring knack for finding the sublime in the everyday. A former fashion editor, Bradley's discerning...