This store requires javascript to be enabled for some features to work correctly.
THE FLÂNEURS
Meet Maria de la Orden, Founder of La Veste, Madrid
In this rapid-fire interview, we sit down with Maria de la Orden, the brilliant mind behind La Veste homeware, for a glimpse into her design philosophy and creative inspirations. Get ready for a lightning round of questions to discuss her vision, her favourite place to shop homeware and where she likes to travel to.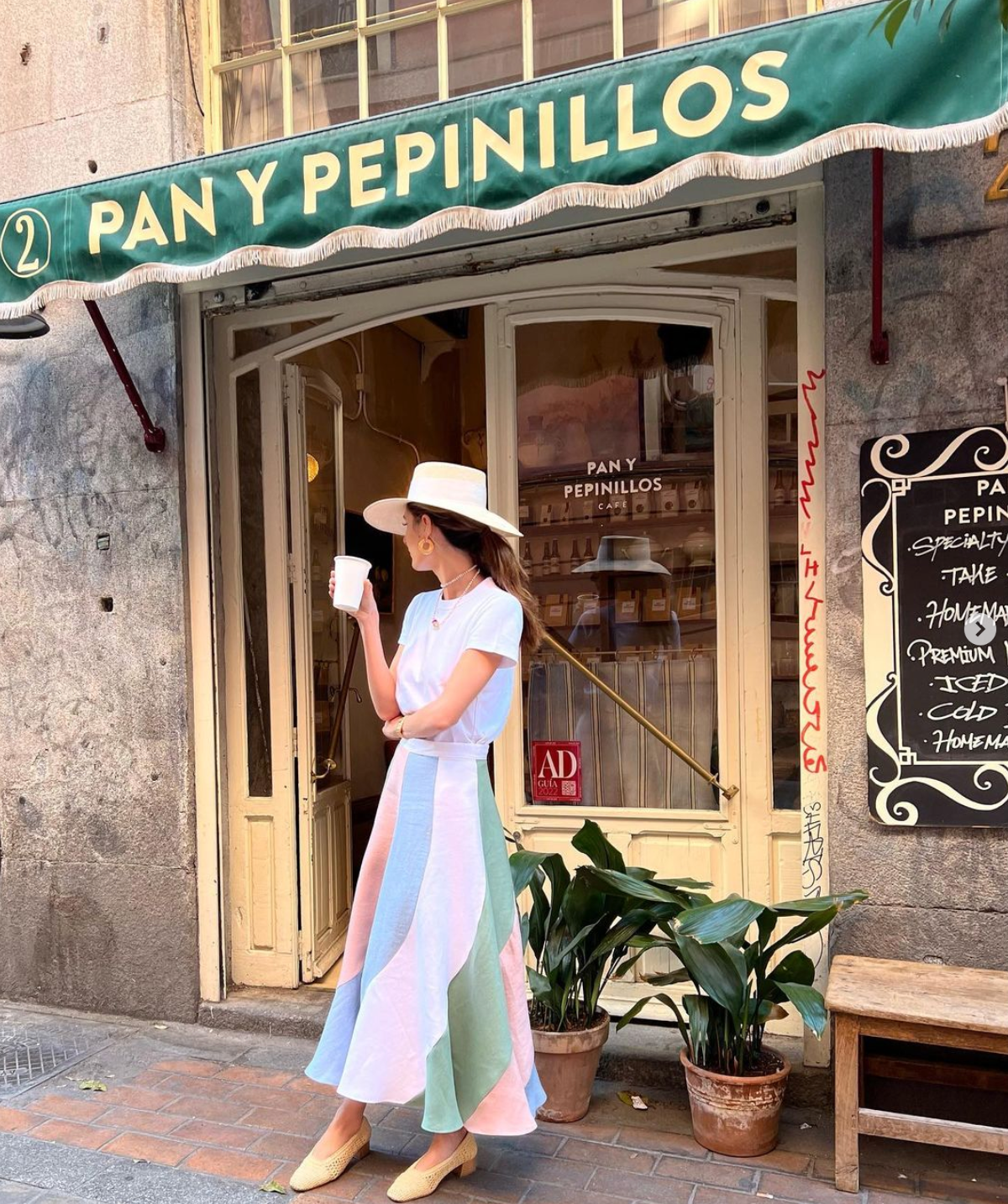 Was homeware a logical evolution for La Veste?
Yes! We were wanting to launch it for a long time. We kept imagining our fabrics and trimmings on the table so we decided to go for it! We first started launching our lamp collection using the same fabrics as in our garments and it was a great success so we knew our clients were receptive to homewear. 
Can you tell us about your dream table?  
For a spring lunch in the garden my dream table would need a colorful tablecloth, vintage plates, fresh flowers from the garden, hand painted glasses, raffia bread baskets.. 
Can you give us three tips about the perfect dinner party?
Good food, good wine, and a beautiful table set up! 
What does the word "Flâneur"? mean to you? 
For me Flaneur it's a person that enjoys observing things.. curious, that takes the time before going to the act;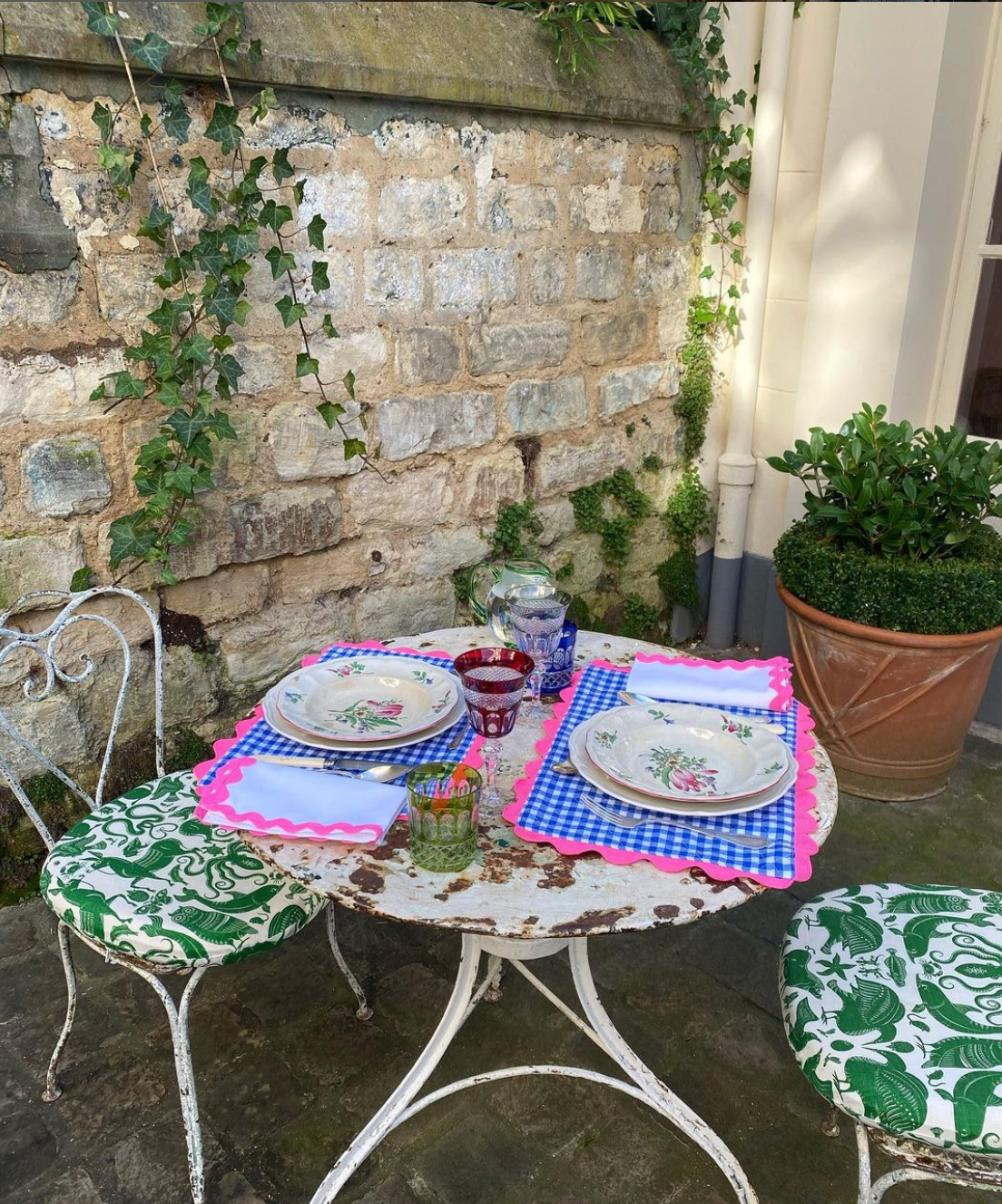 Describe your philosophy when it comes to decoration.
I think a lot depends on the space and location in question.

Your favourite object in your home.
My bed. Does that classify as an object?

Your favourite hotel in the world.
Tiger Mountain Lodge in Pokhara, Nepal. Breathtaking.

Your favourite restaurant in the world.
This is a hard one as there are too many to list… However, top favourite in London over the last year has been 7 Saints.

Favourite address for decoration in London/ in the world.
I got some amazing furniture for my home and store at Sunbury and Sandown.
la veste
Discover the Collection
BLOG
Latest articles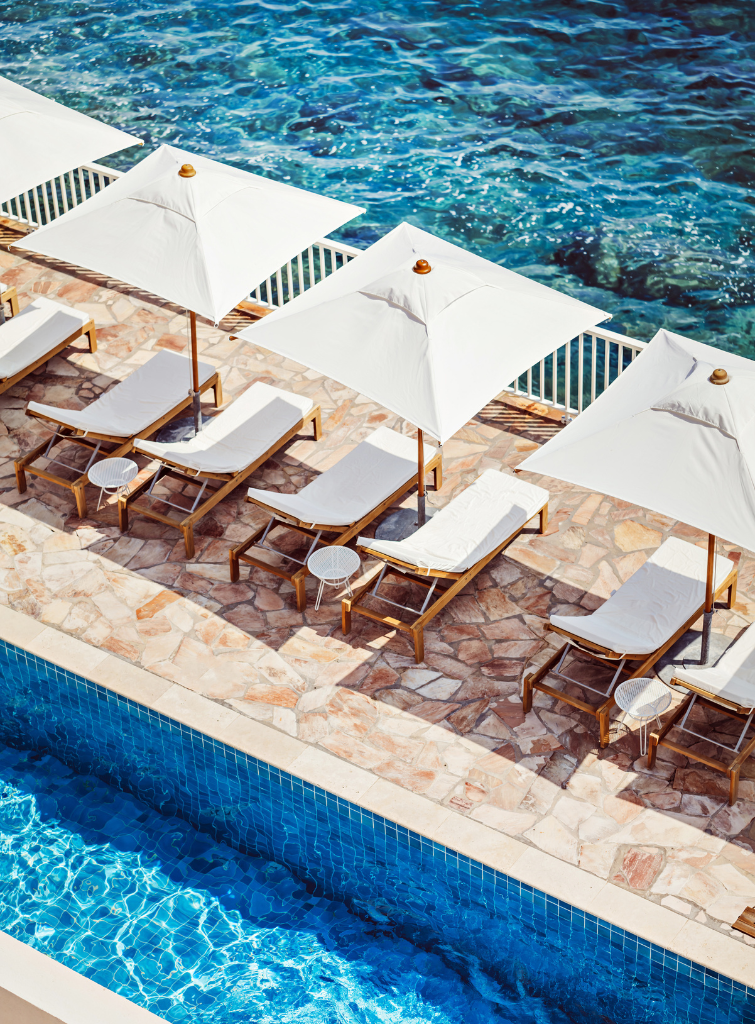 Nestled between the iconic locales of Cannes and Saint-Tropez, Saint-Raphaël presents a tapestry of stunning landscapes and shaded streets. 
Setting the stage for a memorable celebration requires a keen eye for detail and a touch of creativity. Louise Roe, the visionary founder of Sharland...
Bradley Agather is a creative consultant and stylist with an unerring knack for finding the sublime in the everyday. A former fashion editor, Bradley's discerning...