This store requires javascript to be enabled for some features to work correctly.
THE FLÂNEURS
Meet Kate Wrigley, Founder of The Colombia Collective
Kate Wrigley is a creative force behind The Colombia Collective, a brand that aims to promote sustainable and ethical fashion in Colombia. With a passion for design and social impact, Kate has been working tirelessly to create a platform that brings together Colombian artisans and ethical fashion enthusiasts from around the world. Her vision for The Colombia Collective is to build a community that values ethical and sustainable fashion practices, while empowering local communities and preserving traditional craftsmanship. Kate's dedication to ethical fashion and social impact has helped to establish The Colombia Collective as a brand that is both socially conscious and stylish, making it a leading example in the world of sustainable fashion. We sit down and ask her more about what inspires her.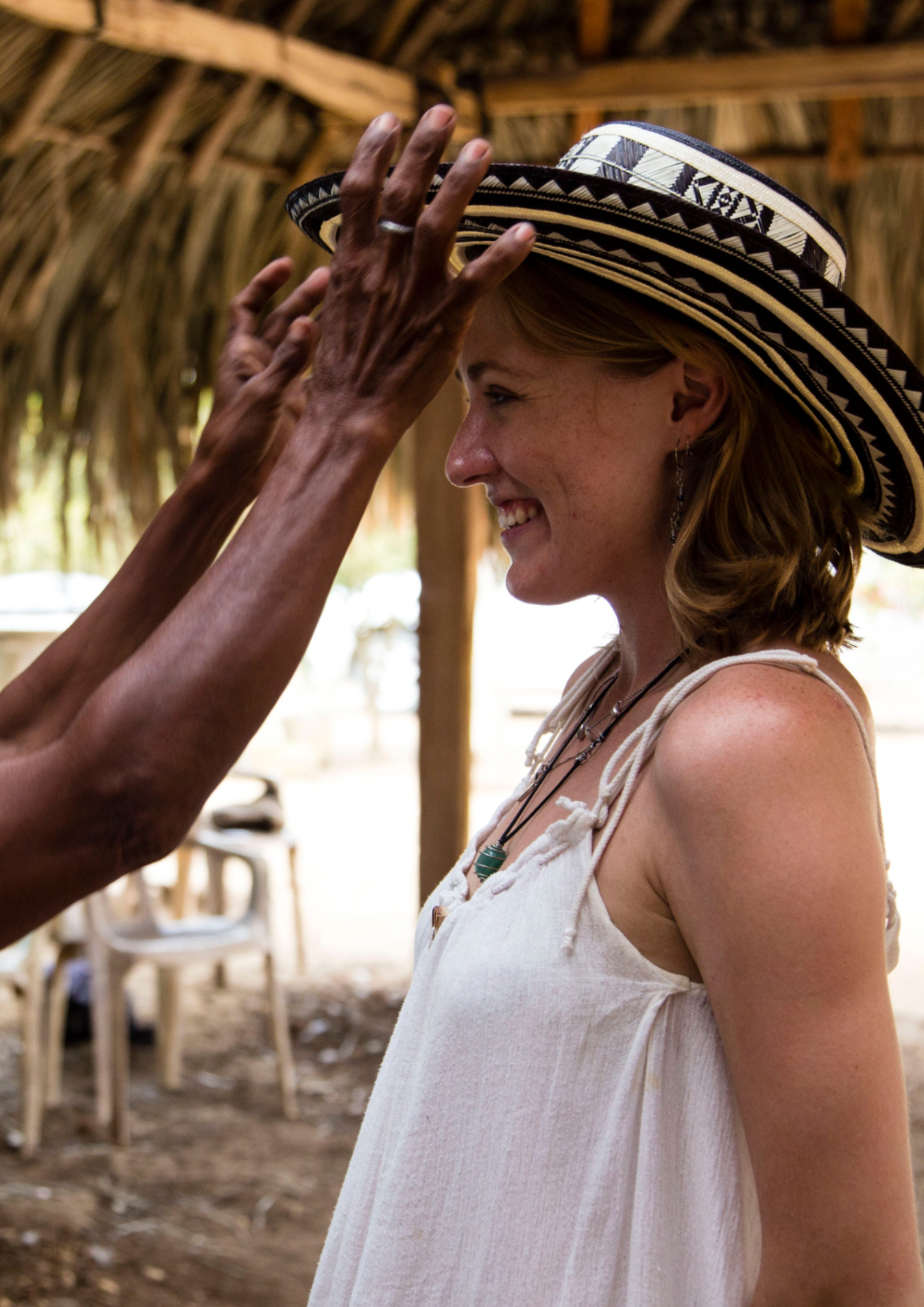 Could you tell us three things about you?
I have a slightly oversized Cavapoo called Santiago
I have worked as an architect, urban designer and interior designer in both the UK and Colombia
I can't drink coffee!


What is the story behind your brand?
A series of weird and wonderful events led to my living and working as an architect for the Mayor's office in Bogota, Colombia, for several years. With the luxury of numerous bank holidays, I spent my weekends jumping on planes, buses and boats to discover more and more of the magical country. I soon stumbled across some of the incredible craftsmanship that was hiding in rural towns and villages scattered across the country, spending my evenings researching these beautiful craft techniques and planning trips to go and learn more about artisans and their stories. I was blown away by the kindness, warmth, energy and talent of the people I met. The passion they have for their craft is inescapable and contagious, particularly for someone who hasn't grown up surrounded by the culture. I began sharing their work with friends back home and it was clear I wasn't alone in my awe.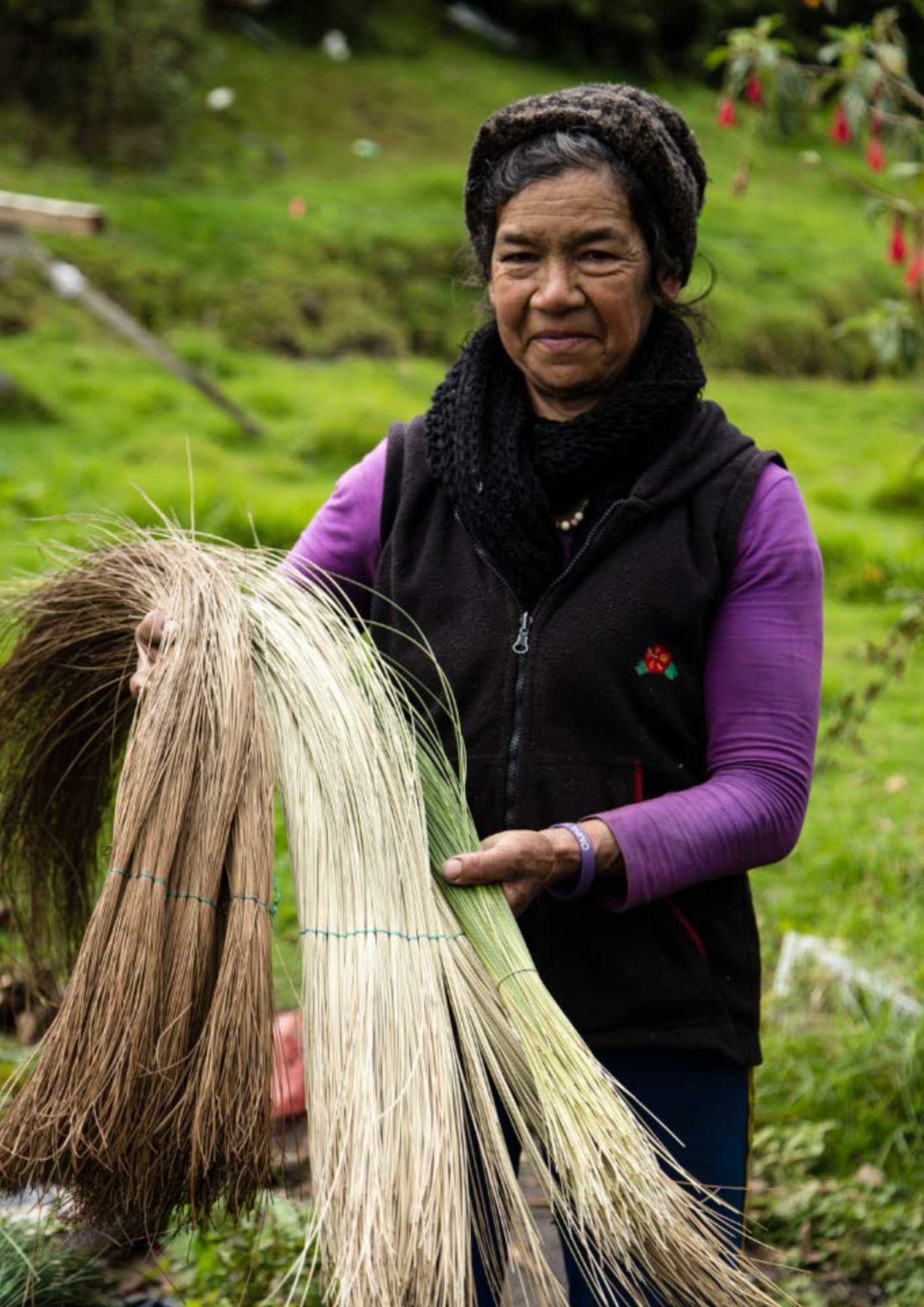 Before I knew it I had left my job at the Mayor's office, spent 3 months travelling around discovering new artisans and finally hosted my first sample sale at a friend's home in London in June 2019. Today we work, design and collaborate with over 800 artisans across Colombia to create sustainably sourced, beautifully handcrafted homewares and accessories for homes and wardrobes around the world.


Please tell us more about the artisans you work with.
Colombia is one of the most diverse countries in the world, and as a result, all of the communities we work with are almost entirely different to one another; in materials, size, technique, climate, culture, style and landscape. However, the one thing that they all have in common is working with their ancestral craft techniques. They are predominantly organised within the same group structure and hierarchy, with a nominated leader who works directly with us and distributes the work evenly among the community. Most work from home, weaving in their spare time between raising children, grandchildren, animals and so much more; and source their materials locally. They end up knowing each other from the various small craft fairs that are hosted across Colombia each year!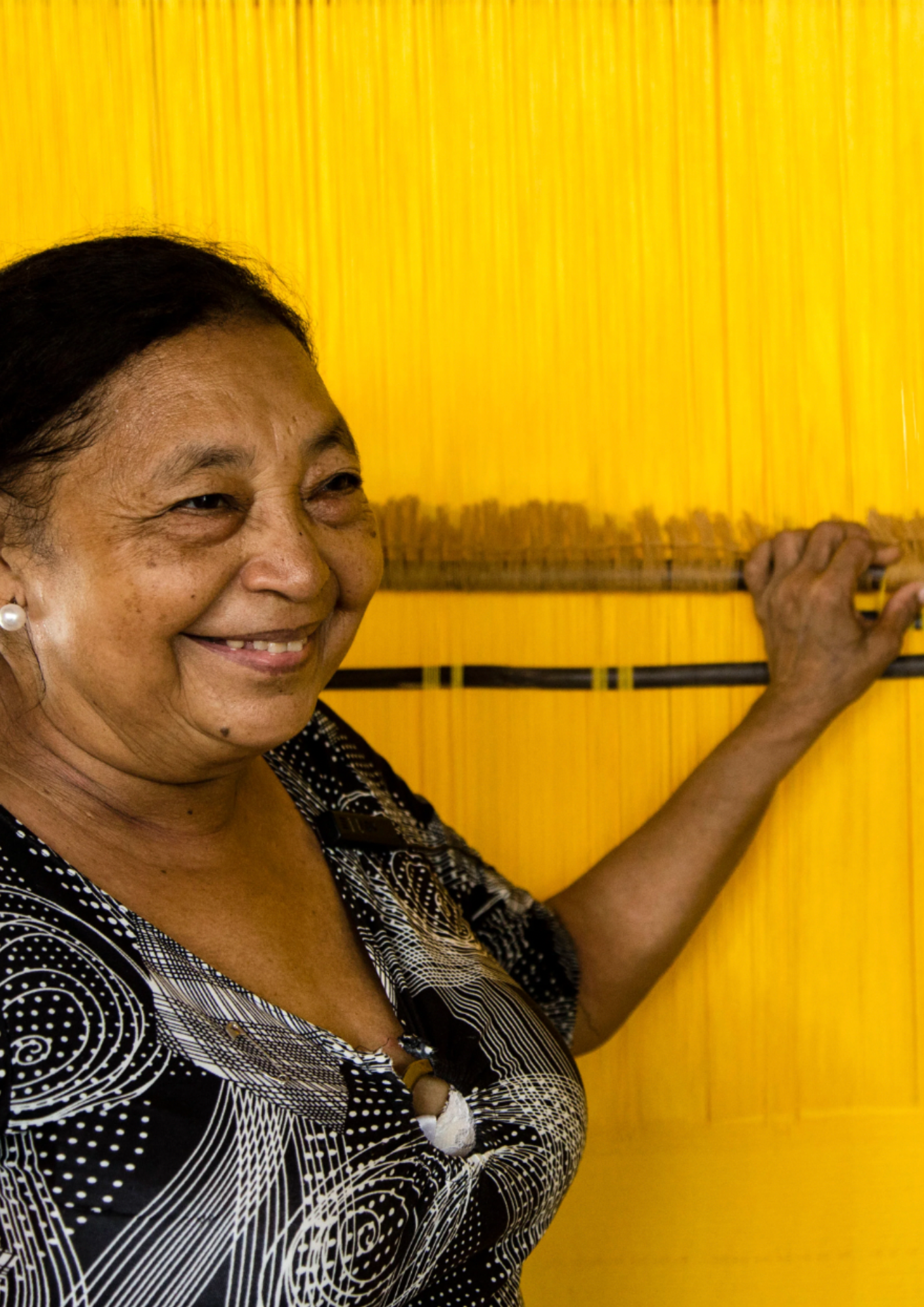 Is there a specific design or technique that you would like to tell us about? 
We are just about to launch a particularly exciting new collection of glassware that we are all head over heels in love with. We had no idea there was glass blowing in Colombia but last year discovered a small, family run workshop in the south of Bogota where they work entirely by hand and with 100% recycled glass. I went to visit them on my last trip in February to work on some new designs and was blown away by the quality and attention to detail. There are two techniques they use; hand blown into moulds, or hand crafted using the most beautiful old fashioned tools. Obviously we have decided to stock the totally hand crafted ones (no moulds!) in all shapes, sizes and colours… watch this space!


Is there something people might not know about The Colombia Collective? 
Some may already know this but I love that we are a team of all women based all over the world. I recently moved from London to East Sussex (very quaint), Meesha is up near Manchester, Camila is in Spain, and Paula and Nubia are in Bogota, Colombia. It means balancing time differences for meetings etc but it's such a great team and I couldn't be luckier to have them.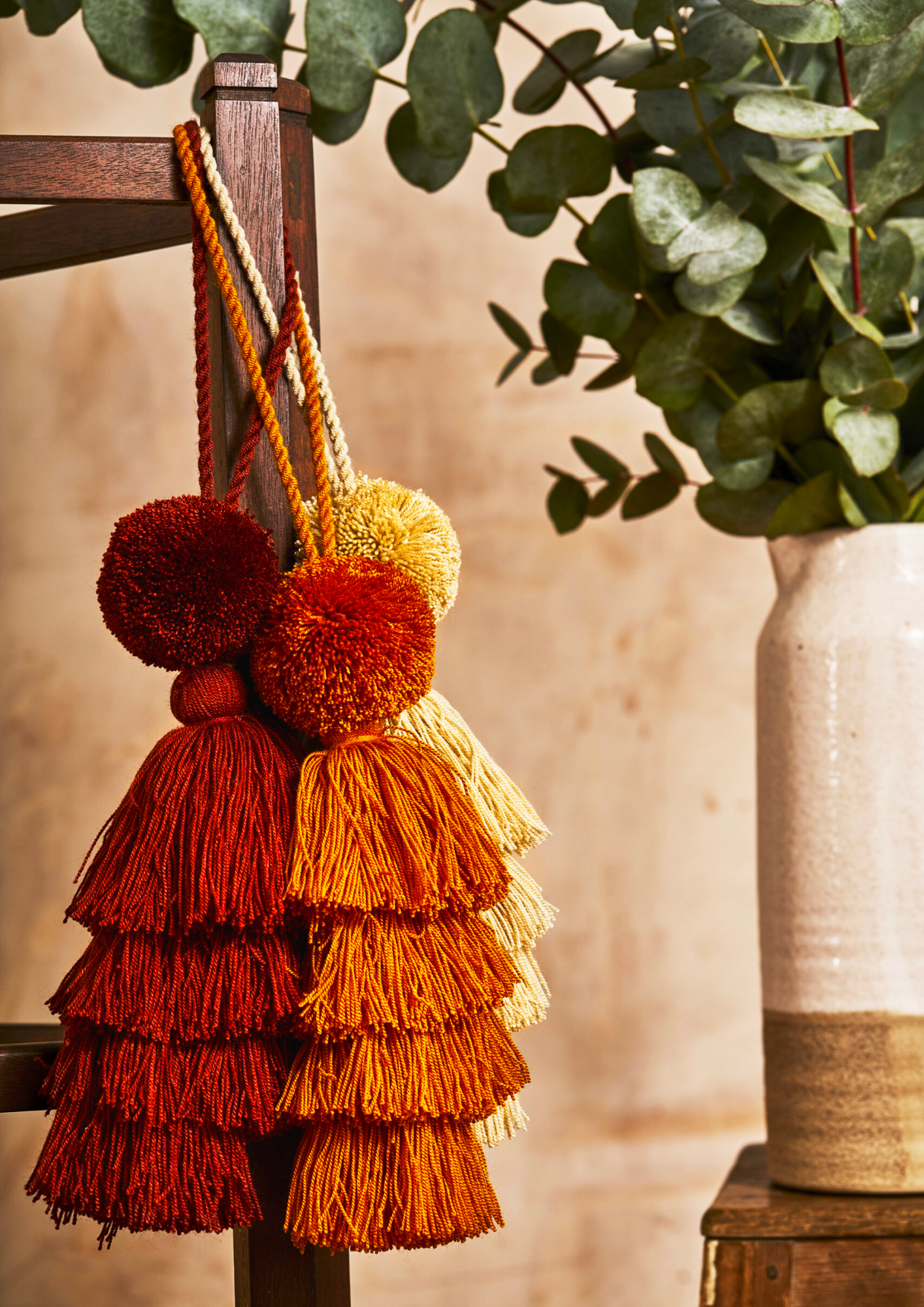 Is there a Colombian way of hosting? 
There are a million ways of hosting in Colombia, and every region has its own cultures and traditions when it comes to hosting but one of my favorites (due to its drama) would have to be 'lechona'. It's essentially roasting a whole pig, stuffed with onions, peas, potatoes, fresh herbs and various spices. It is cooked for 10-12 hours in a brick oven or in the ground and then served, head and all, on a giant platter. I will never forget the first time I had it, in a very unfurnished meeting room while working at the Mayor's Office in Bogota for someone's birthday! So I think you could say the hosting style tends to be big, bold, fun, unpretentious and always full of surprises!

A tradition you might be specifically fond of? 
Wearing brand new yellow underwear on New Year's Eve! Thought to bring luck, love and happiness for the year to come - some people even wear them reversed before midnight, and turn them around after to "maximize the effect". One of those little things that will always make me smile.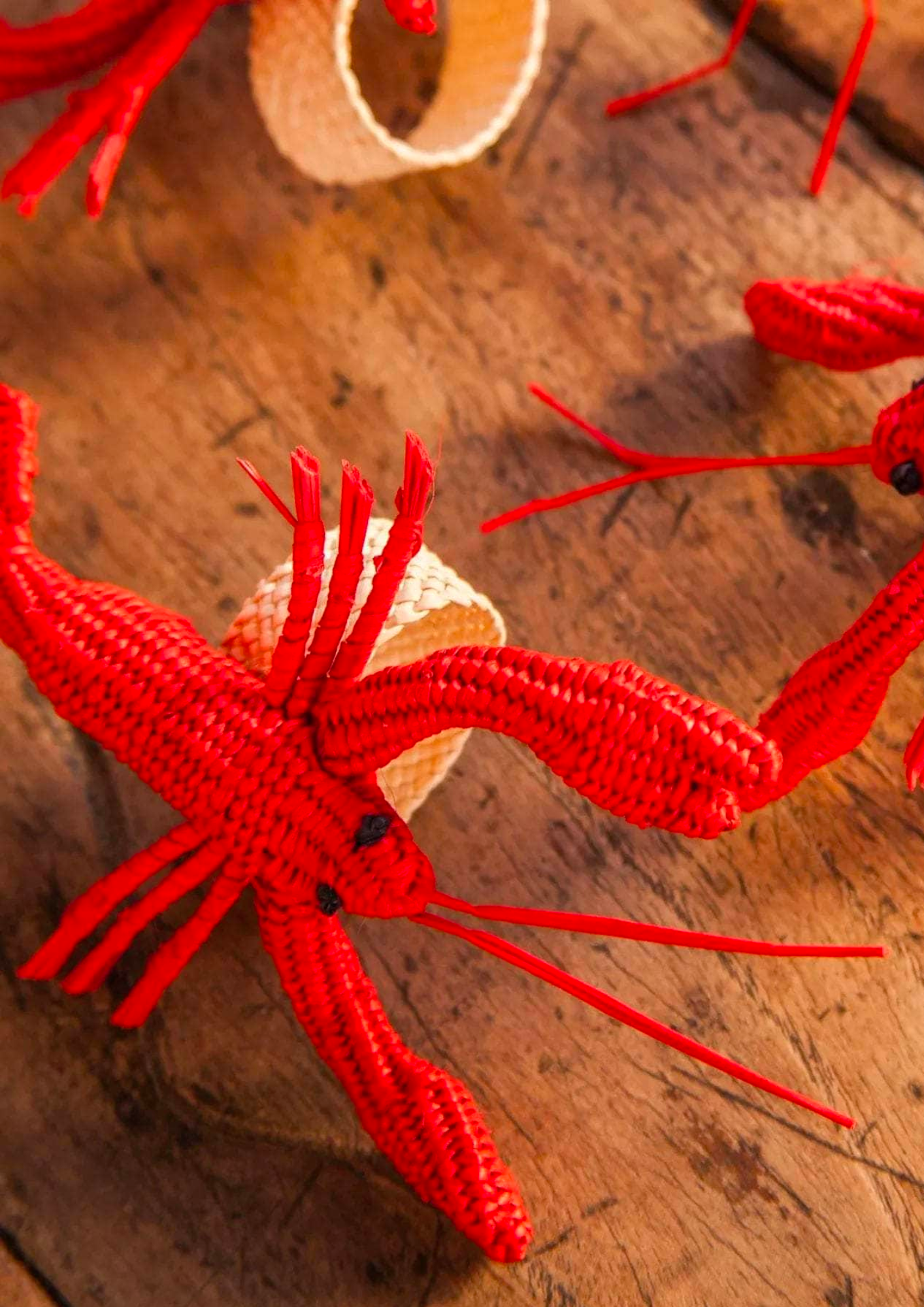 What are your tips for the perfect table setting?
Good people, good food, plenty of candles, a scattering of flowers and a few little Colombian flourishes to make them smile!
My favorites are the lobster napkin rings with plain white napkins, so full of character and bring every table to life all year round. As a backdrop (and to protect the table from those spills of course), our Red Narino Placemats are my go-to for more informal mealtimes, and our Mulberry Sandra Placemats are jaw-droppingly beautiful on a dark wooden table for more special occasions.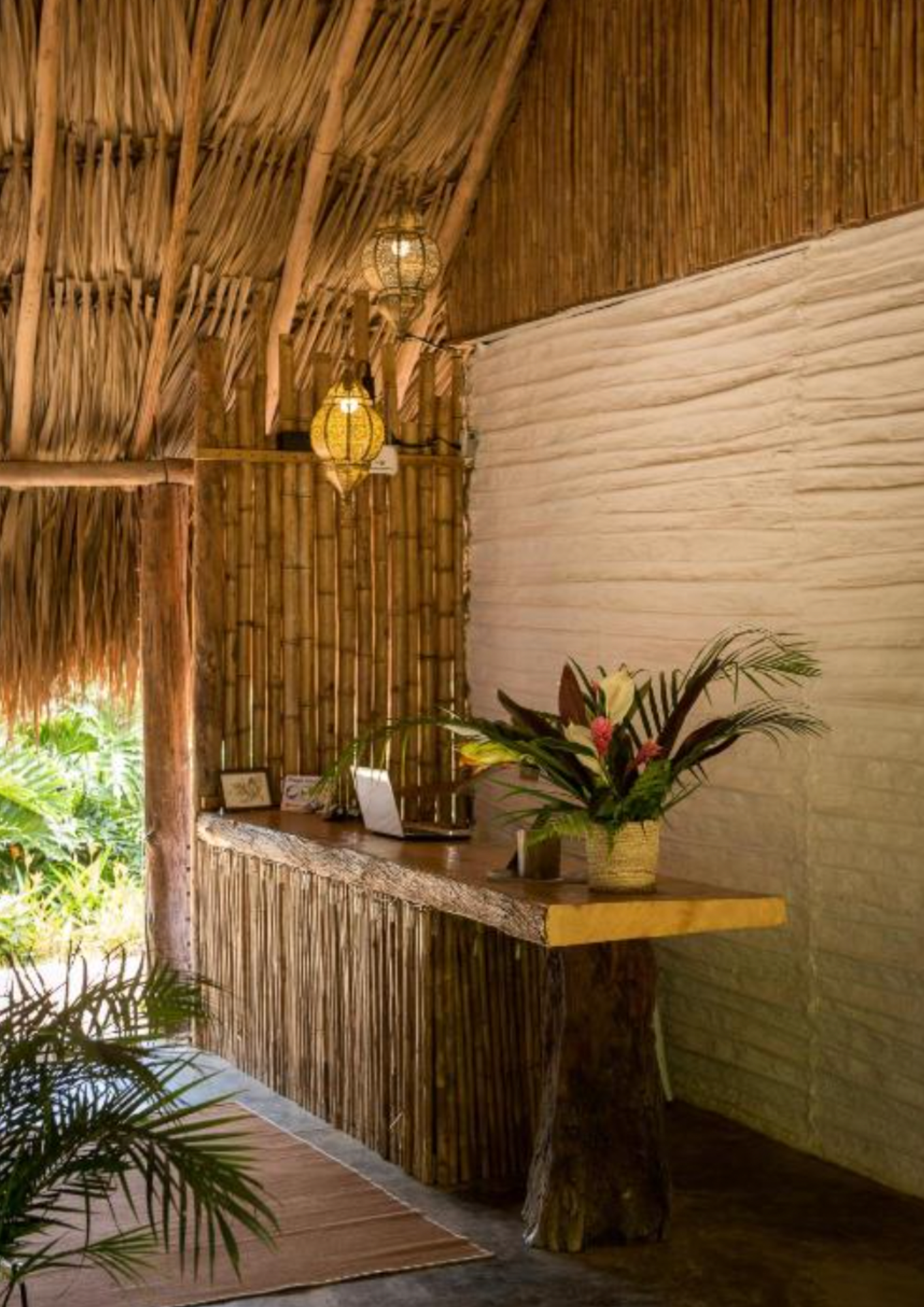 What is your favourite hotel in Colombia? 
Sierra Alta Finca Boutique is without a doubt one of my favourite hotels across Colombia. Hidden high in the mountains of the Sierra Nevada and very much off the beaten track, get ready to be greeted with some of the most breathtaking views Colombia has to offer. Spend the evenings watching the sun set the rolling peaks of the Sierra Nevada mountains with some of the best gin and tonics around. The hotel itself is a simple, authentic jungle luxury. With only a few bedrooms, it can feel like you have the place entirely to yourself. Each evening a different local dish is cooked and Pilar, the owner, is as good as hostesses come. Pick from guided treks, football matches with the locals, birdwatching, visits to local coffee farms, and if you're feeling really smug at the end of a long day the jacuzzi is always ready and waiting!


Your favourite address for decoration? 
Can I say a whole city? Cartagena is one of the most beautifully decorated places I've ever been. The old town gives cobbled streets and bright joyful colours that radiate in the sun. Inside the buildings are beautiful old wooden beams and furniture that makes me think of ancient old shipwrecks. Then you wander over to Getsemani and it's even more colourful, tiny little streets, incredible graffitied walls, colourful bunting bustling in the wind, it's hard not to be inspired (and take a thousand photos!). That's not to say I love everything about Cartagena but in terms of decoration - it's pretty unbeatable.
Colombia collective
Shop the collection
BLOG
Latest articles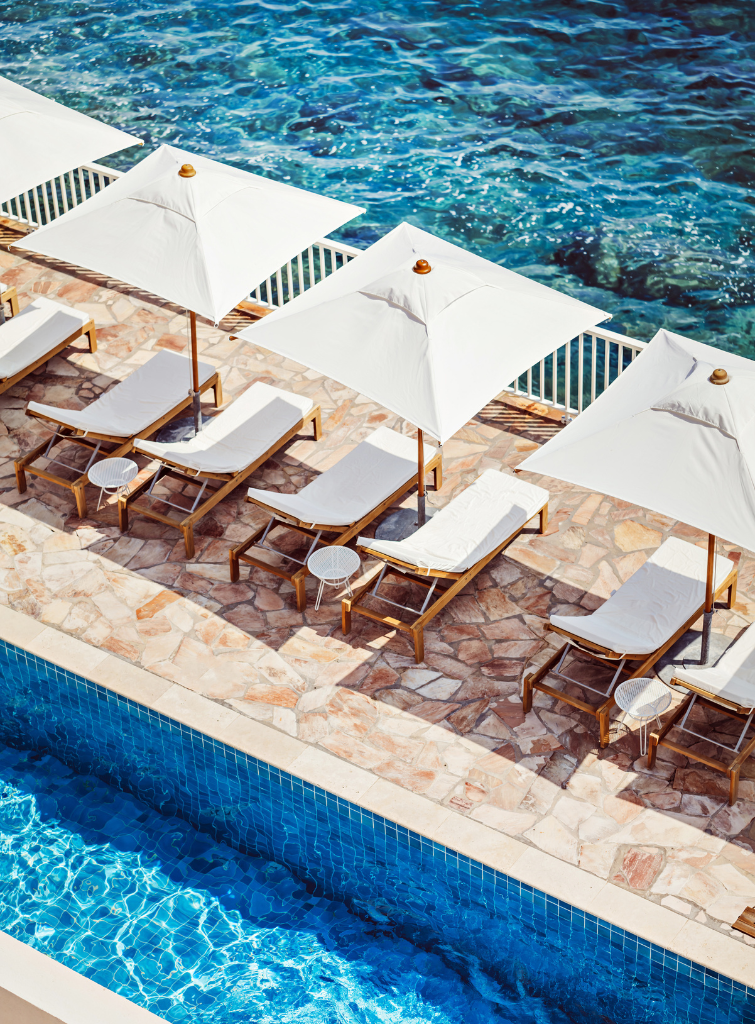 Nestled between the iconic locales of Cannes and Saint-Tropez, Saint-Raphaël presents a tapestry of stunning landscapes and shaded streets. 
Setting the stage for a memorable celebration requires a keen eye for detail and a touch of creativity. Louise Roe, the visionary founder of Sharland...
Bradley Agather is a creative consultant and stylist with an unerring knack for finding the sublime in the everyday. A former fashion editor, Bradley's discerning...