This store requires javascript to be enabled for some features to work correctly.
THE FLÂNEURS
Meet Harriet Nevard Shaw, Founder of Harriet says Hi, London
Drawing inspiration from the world of food and the enchanting charm of dining experiences, Harriet says hi is dedicated to crafting uniquely delightful hand-tufted cushions, rugs, and a variety of home decor pieces. Each creation is lovingly designed and meticulously crafted in her cozy South London flat, using carefully sourced deadstock Axminster wool. From captivating rugs that depict whimsical table scenes to uplifting wall hangings and cheerfully adorned cushions, Harriet's passion lies in creating bold and nostalgic textiles that aim to bring a radiant smile to your home. We sit down with the maker.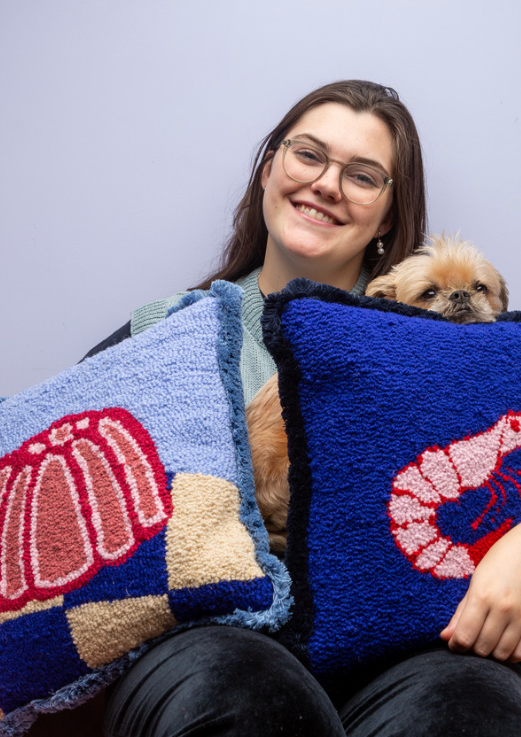 What's your name?  
Harriet
Where are you from?  
A little village in North Yorkshire 
Where do you live? 
Crystal Palace, London
Describe your brand in three words or less  
Quirky and Delicious 
One thing people might not know about your brand? 
'harrietsayshi' was actually my instagram name tag when I started up and trading under 'Harriet Shaw' however Selfridges and multiple traders mistook 'Harriet Says Hi' to be my brand name and here we are, an official company name change later.
An iconic item from your collection?  
One of my favourite pieces, and the first cushion I ever designed, is the Salt and Pepper Cushion. It's just so perfectly random that it makes so much sense. Cushions don't have to always be lovely soft things you have multiple of on your sofa, they can be statement pieces of design in their own right, and that's exactly what Harriet Says Hi cushions are.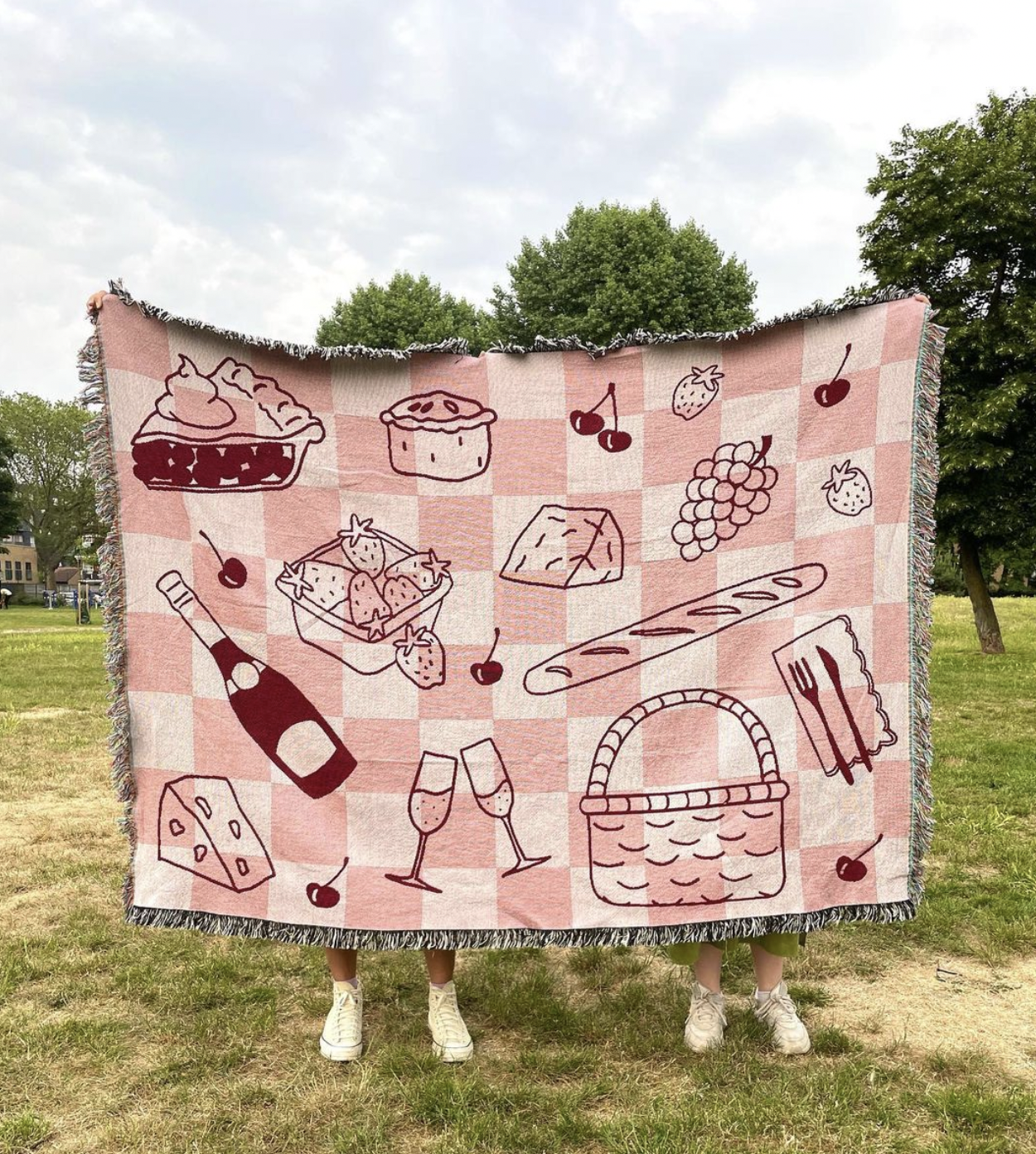 What or who inspires you?  
As a child of an architect and a retail and furniture designer, my childhood consisted of art gallery visits, journeys to grand listed buildings and shedloads of art and design books. Although my memory doesn't retain too much of this creative education, my parents cultivated a curiosity for design and they are the first people that come to mind when I think of my inspirations. 
What is your best tip for decorating your home?
Adding colourful cushions!  I am a mega maximalist and I just love buying new things. I very much believe that if you love something for your home, you should get it even if it doesn't go with your theme / colour scheme. But maybe don't listen to me if you aren't a fan of the eclectic jumble sale look. 
One thing you like to do when you host a dinner party?  
Sometimes (i.e if I have time and if I'm feeling adventurous) I like to ask my guests to tell me what they would like to eat. Usually it ends up being something I've never cooked before, which can either be fun or go horribly wrong. Usually the latter. If it's a special occasion, I'll wap out my delightful 'How To Dinner Party' Tablecloth for extra pizzazz. 
One tradition I have when I host people at home:  
I love creating little menus of the feast for the evening, typically this ends up being a rushed five minutes before everyone is set to arrive, as my time is usually spent trying to salvage any food disasters in true Bridget Jones style. 
Harriet says Hi
Discover the collection
BLOG
Latest articles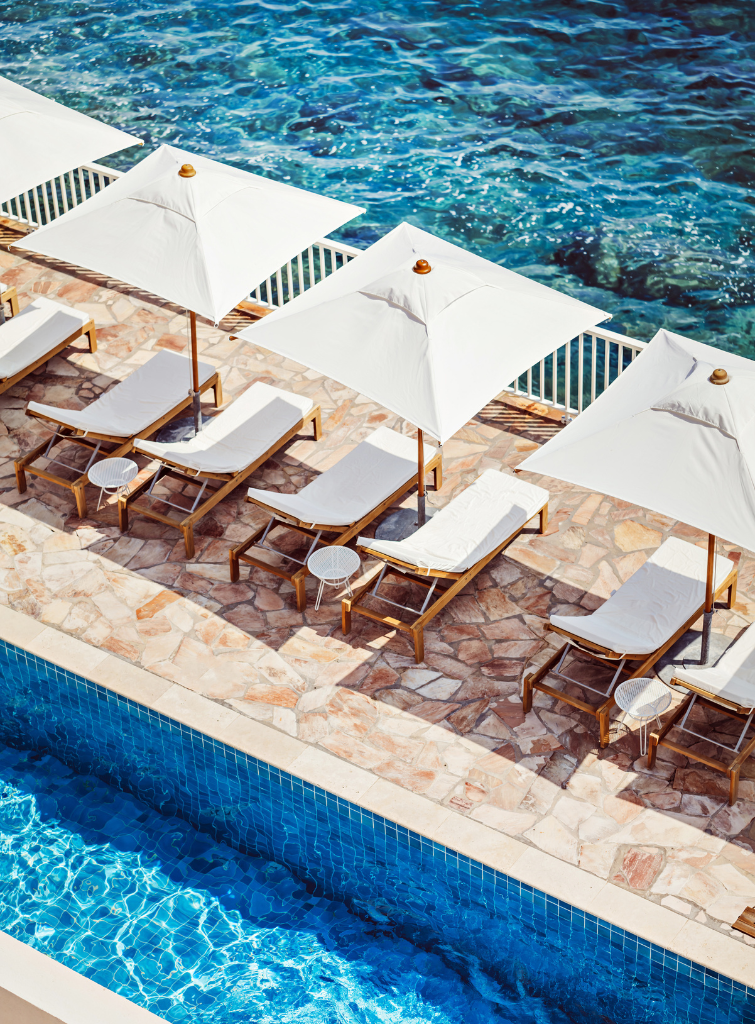 Nestled between the iconic locales of Cannes and Saint-Tropez, Saint-Raphaël presents a tapestry of stunning landscapes and shaded streets. 
Setting the stage for a memorable celebration requires a keen eye for detail and a touch of creativity. Louise Roe, the visionary founder of Sharland...
Bradley Agather is a creative consultant and stylist with an unerring knack for finding the sublime in the everyday. A former fashion editor, Bradley's discerning...