This store requires javascript to be enabled for some features to work correctly.
THE FLÂNEURS
Meet Harlie Brown, Ceramicist, Kent
Working from her cozy home studio in Kent, she pours her heart and soul into handcrafting each and every piece in her collection. Using various techniques like slab building, coiling, and pinching Harlie's hands-on approach allows her to truly connect with the clay, resulting in beautifully textured surfaces and gracefully formed curves. What makes her creations truly special is the touch of imperfection that adds a unique charm to each item. Her collections burst with vibrant colours and playful designs, featuring whimsical "wiggle" mugs and lovely hand-painted French plates by her husband, Dan. Meet our fellow flâneur.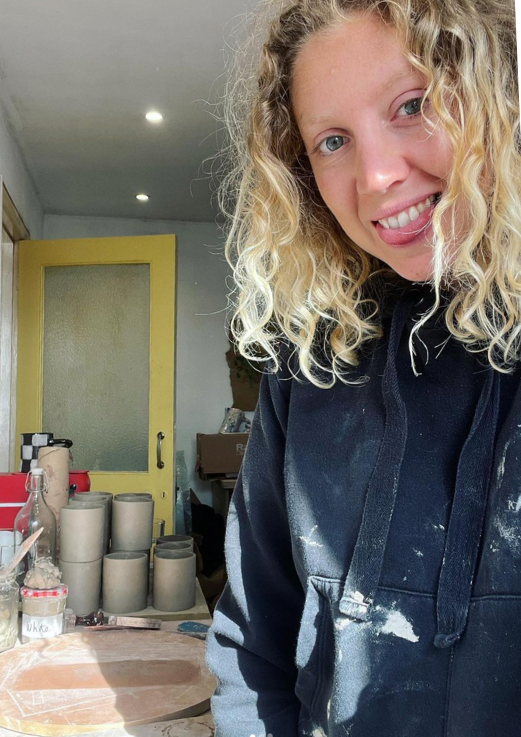 What's your name?
Harlie 
Where are you from?

Folkestone in Kent.
Where do you live?  
Deal on the Kent coast. 
One thing people might not know about you?
I've lived by the sea all my life - in Kent and Brighton. I'll never leave the coast. Most of the year we swim every day.  As a child I first encountered clay at low tide where the seams were washed clean by the waves in a really special place called The Warren in Folkestone. I didn't realise then that it would play such an important role in my life. 
How did you start your brand?
I spent many years experimenting with clay and developing my craft through courses, books and YouTube.  I'm continually learning! That's something I find so fun about clay.  With time I discovered my own style and created my signature wiggle mug. I grew my brand online through social media and some virtual markets during lockdown. I suppose then some incredible buyers happened to spot me and I got picked up by retailers like Liberty, SSENSE, Selfridges and Merci.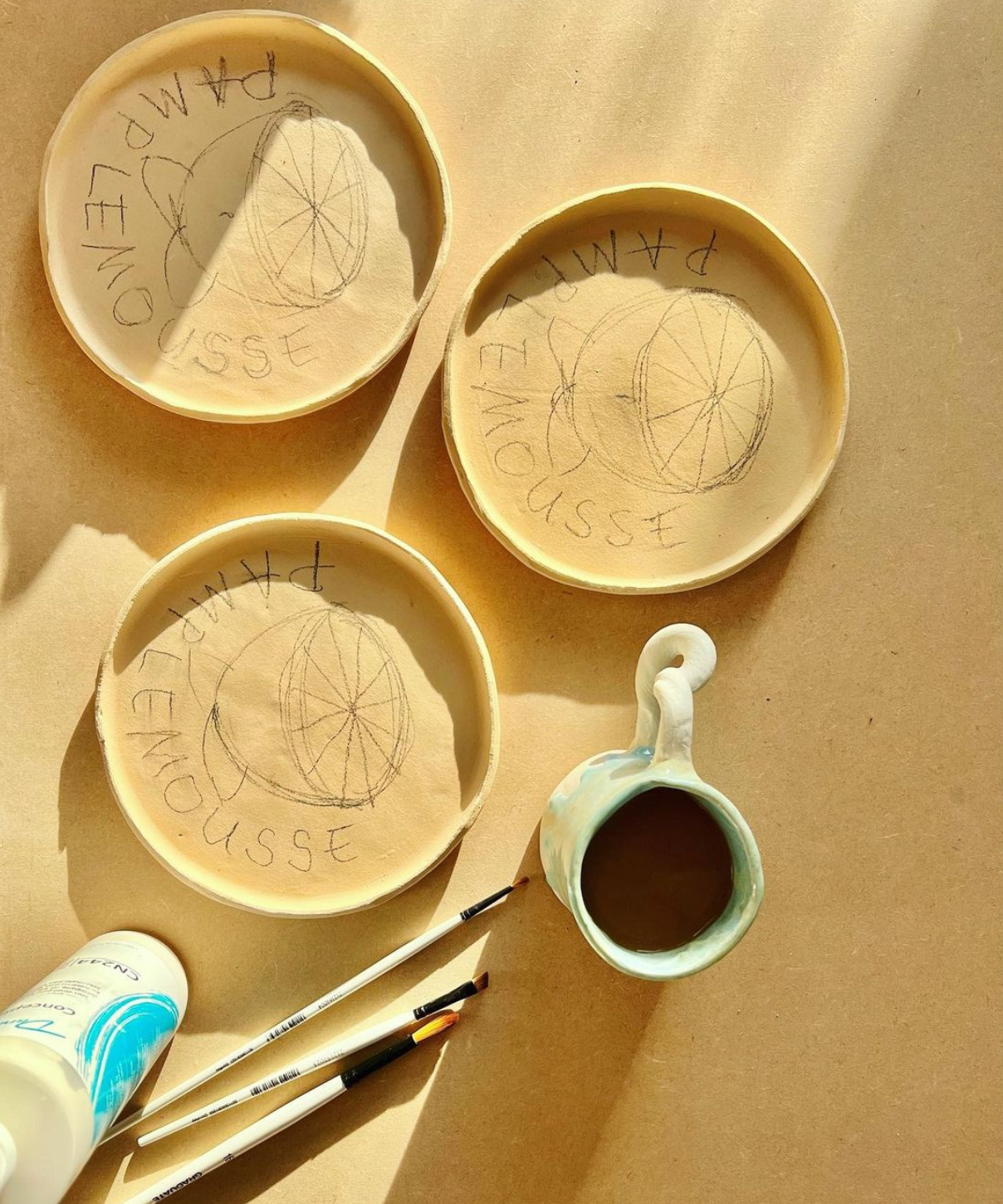 What or who inspires you?
I'm inspired by the sea and the female form.  That's why we make everything by hand, I'm into beautiful imperfection over factory clinical and bright over bland colours.  
Vivienne Westwood has always been a true inspiration to me as a woman. She came from working-class origins like myself and did things in her very own idiosyncratic way. Fun fact: one of my older brothers designed for her when I was younger and it totally opened my mind and brought that world closer to me. 

One thing you would want people to know about your brand?
Each piece is completely hand made by me & illustrations drawn and painted by my husband so everything is a unique piece of functional art.  
Is there one iconic item from your collection you would like to tell us more about?
I love to work with clay in a very tactile way and I always knew I wanted to make functional items such as mugs more fun and stand out. This is how I came up with the wiggle mug some years ago.  I've now made thousands in many shapes and glazes but I still love making them! They are incredibly comfortable, even sensual to hold.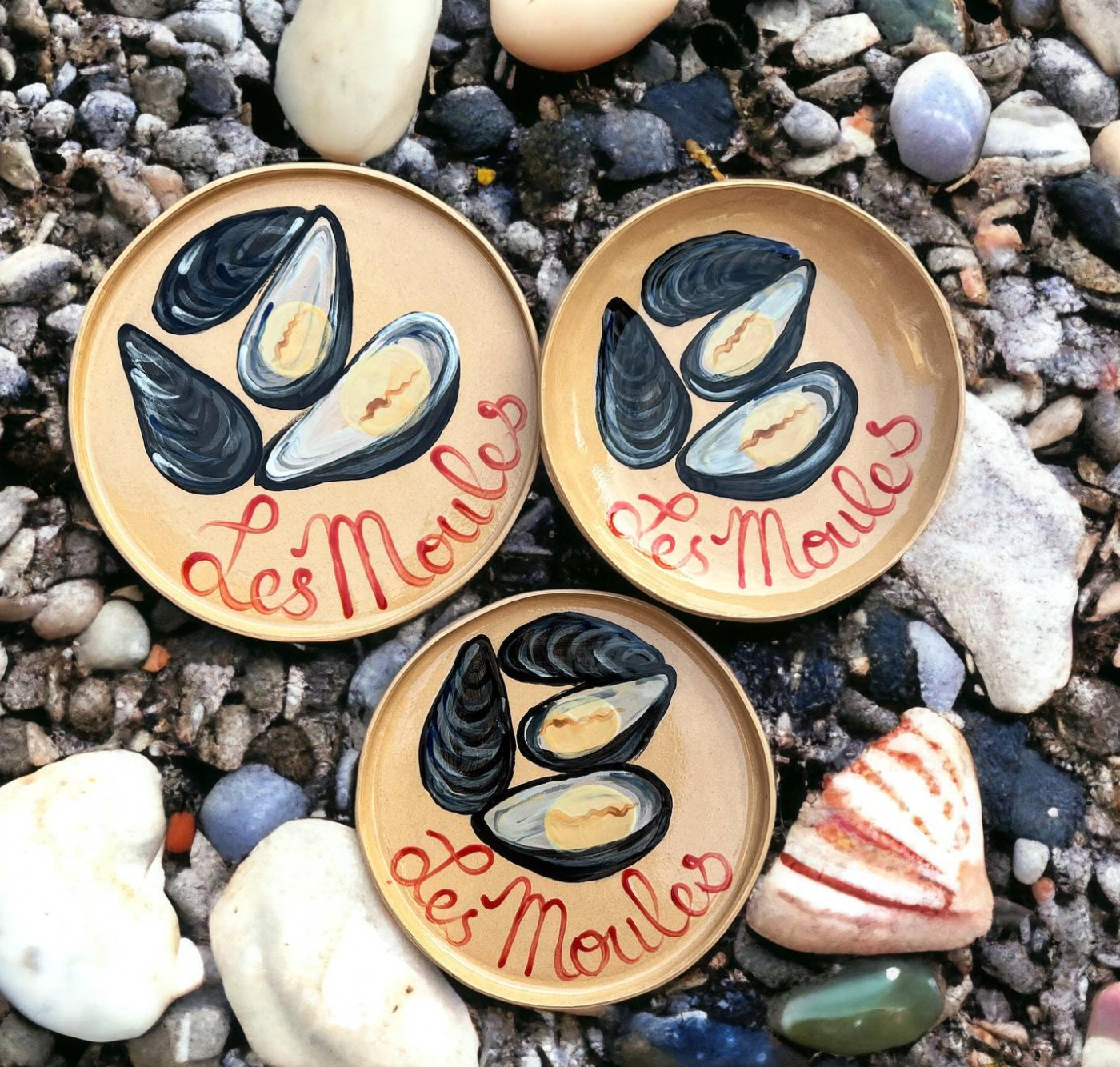 Have you always worked in duo with your husband?
No. We had an idea when our son was around 1 in lockdown to create a crab plate as he was obsessed with searching for crabs in the rock pools - in fact Crabe was one of his very first words! 

France has always been a special place for me and Dan - Not only did we get married in the Pyrénées-Orientales region but Dan was born in Belgium and grew up speaking French. When we could no longer travel to our favourite French spots (which was torture by the way when you can literally see the French coast from our beaches!) he designed the first in our French plate range Le Crabe and everyone went mad for it.

We now both work full time on our ceramics and keep everything in house.  
What is your best tip for decorating your table?
We love foraging for wild flowers, beach plants, shells and bring nature in.  
One tradition I have when I host people at home:
After a meal we like to turn the music up and get dancing!  Our family has perfected the Friday night 'rave' to wind down and get into the weekend.  
Harlie Brown Studio
Discover the collection
BLOG
Latest articles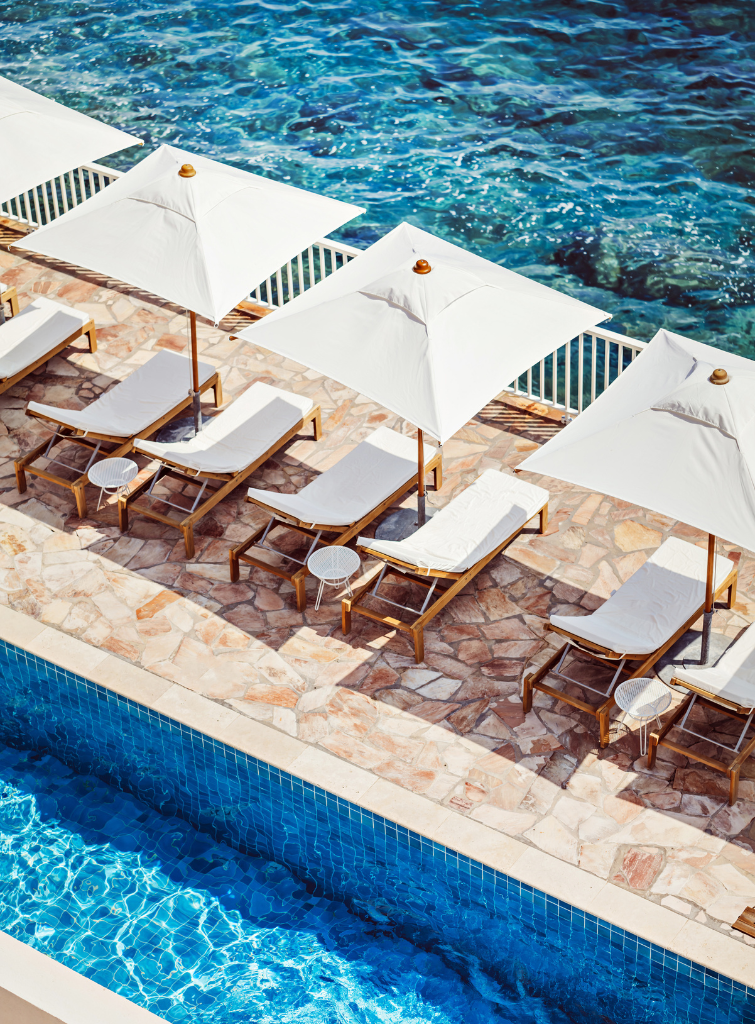 Nestled between the iconic locales of Cannes and Saint-Tropez, Saint-Raphaël presents a tapestry of stunning landscapes and shaded streets. 
Setting the stage for a memorable celebration requires a keen eye for detail and a touch of creativity. Louise Roe, the visionary founder of Sharland...
Bradley Agather is a creative consultant and stylist with an unerring knack for finding the sublime in the everyday. A former fashion editor, Bradley's discerning...