This store requires javascript to be enabled for some features to work correctly.
THE FLÂNEURS
Meet Anna Vail, Founder of Balu, London
Balu London is a homeware brand that specializes in creating personality-filled tablescapes and interiors. They strive to deliver laid-back luxury at an affordable price. The brand's product lineup includes graphic placemats, bespoke prints, and whimsical stationery. Balu London was founded by Anna Vail, a London-based graphic designer, who draws inspiration from tongue-in-cheek art, bold patterns, and bright colors. Her passion for art and love for color is reflected in the brand's carefully curated collection, which has an original spirit. We sit down with the maker to hear more about the story behind the brand.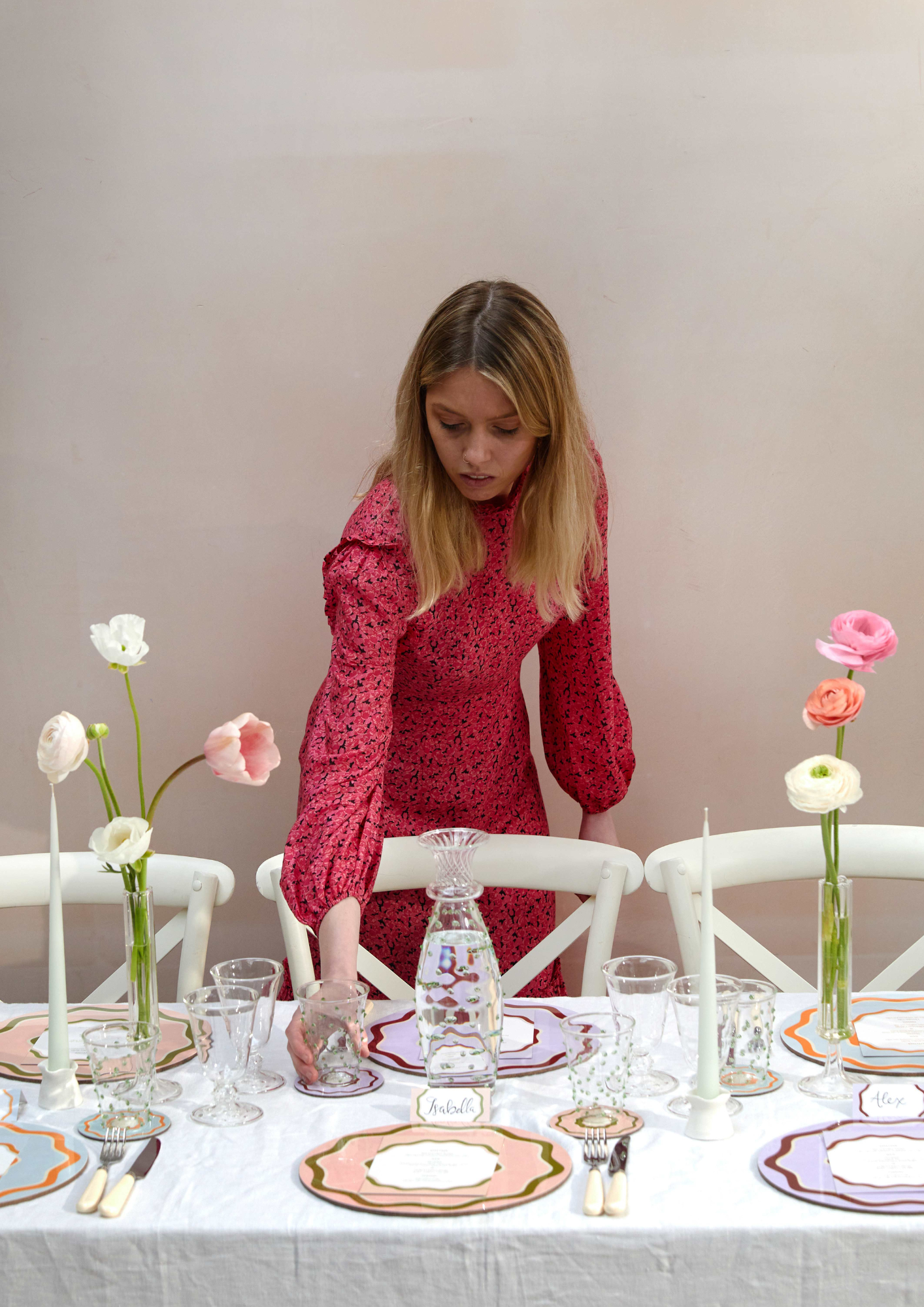 Could you tell us three things about you?
As a graphic designer by trade, my design background has been the source of my passion for striking prints and vivid colours… the central love of Balu. 
My family is stacked full of creatives- my eldest sister is a luxury London-based florist and founder, my mother is a flower farmer and photographer, and my other sister is an executive producer at an independent production agency. Adding to the mix, my grandmother is an accomplished painter.To top it all off, my grandmother is a talented painter. Suffice it to say, creativity is deeply ingrained in my DNA!
Prior to discovering my passion for design, I studied Anthropology at Edinburgh University. Though I may not directly utilise my degree in my current work, it has imbued me with an inquisitive approach to design, prompting me to draw inspiration from sources far beyond the confines of the city I live in.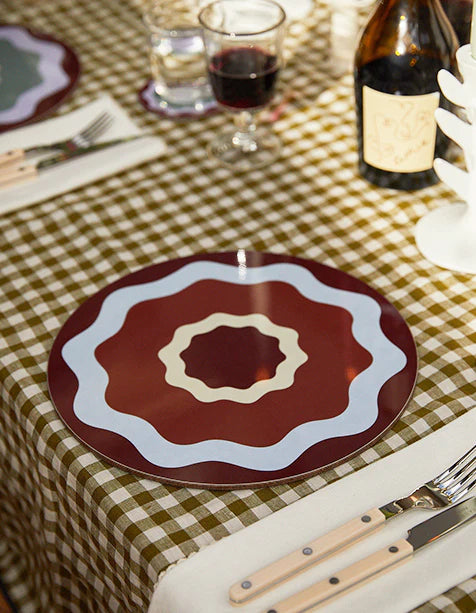 What is the story behind your brand?
During lockdown, my siblings and I found ourselves returning to our childhood home. Despite the bleak nature of the pandemic, there was a constant that brought joy to each day. Every evening, we would gather around the supper table, a tradition I came to cherish. It became apparent that the dining table truly is the heart of the home. My sister's expertise as a florist and my mother's passion for flower farming meant that the table was always dotted with flowers. However, I felt that there was something missing - a foundation of colour that would evoke a sense of happiness no matter the topic of conversation.
The quest for the perfect placemat began. However, my search was met with a dilemma. On one end of the spectrum, there existed a cheap, disposable culture of products that appeared visually appealing (though predictable), but upon arrival, proved to be of poor quality and lacking authenticity. On the other end lay the prohibitively expensive, traditional options that were out of reach… and so came Balu.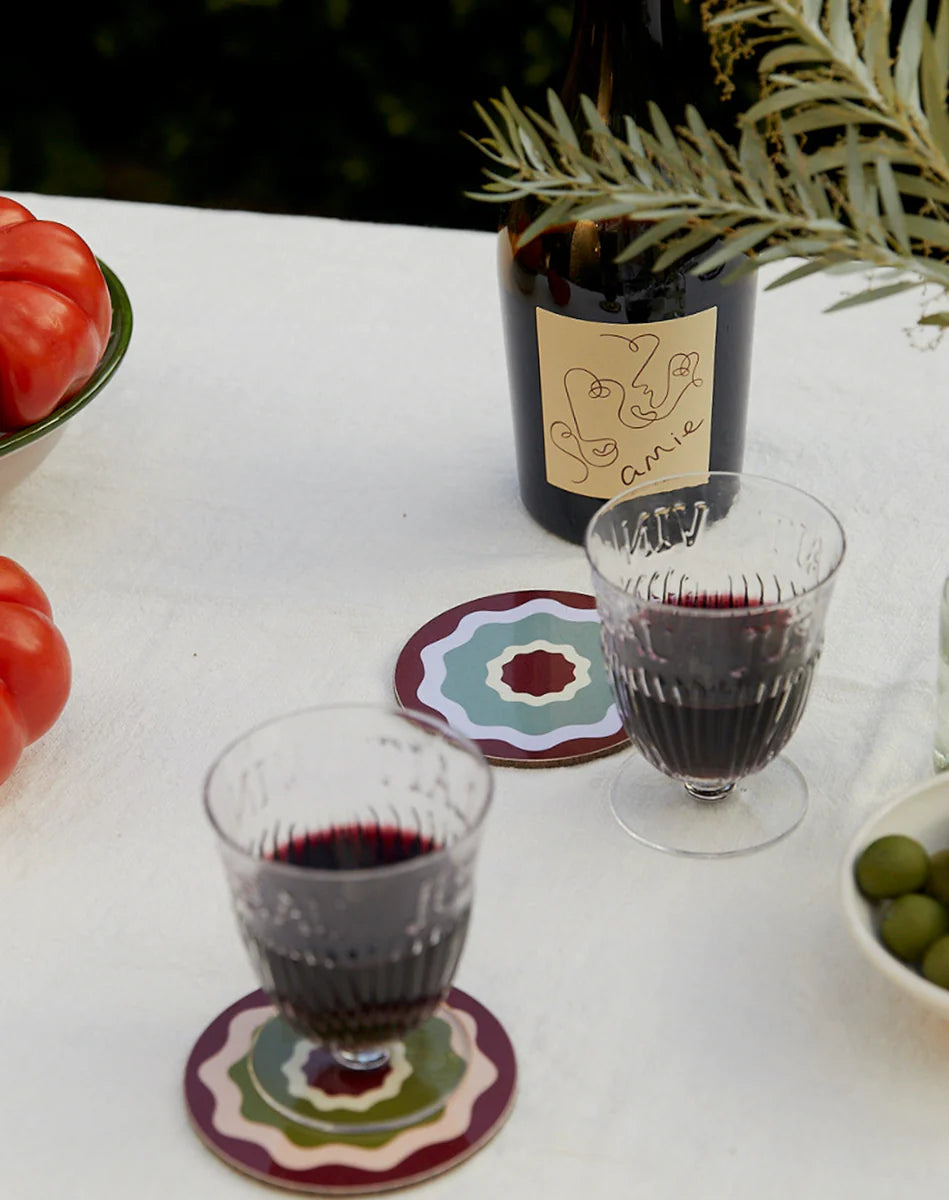 Balu was your nickname? 
My family all call one another by our nicknames … though eccentric to some it has been a constant since we were little.  As a fan of The Jungle Book, Baloo has been my go-to character since I was six years old and so came the nickname.  The name is filled with so many happy memories of my childhood, so it only seemed fitting that when discussing around the supper table with my family, my brand should take on the name. I decided to shorten the nickname and alter the spelling slightly- to make it easier to remember. 

How did you come up with the first table mat?
My very first design was the limited edition Paint Me In Pink placemat, which features a bold print with a sparkling lobster overlaid on it. I created this design during lockdown, while I was working as a Content Designer and also spending a lot of time creating commissioned collages. I enjoyed creating tongue-in-cheek prints for people that would bring a smile to their faces during a difficult time. So, when I created my first placemat design, it only seemed natural to carry this same lighthearted tone and goal of making people happy into my designs.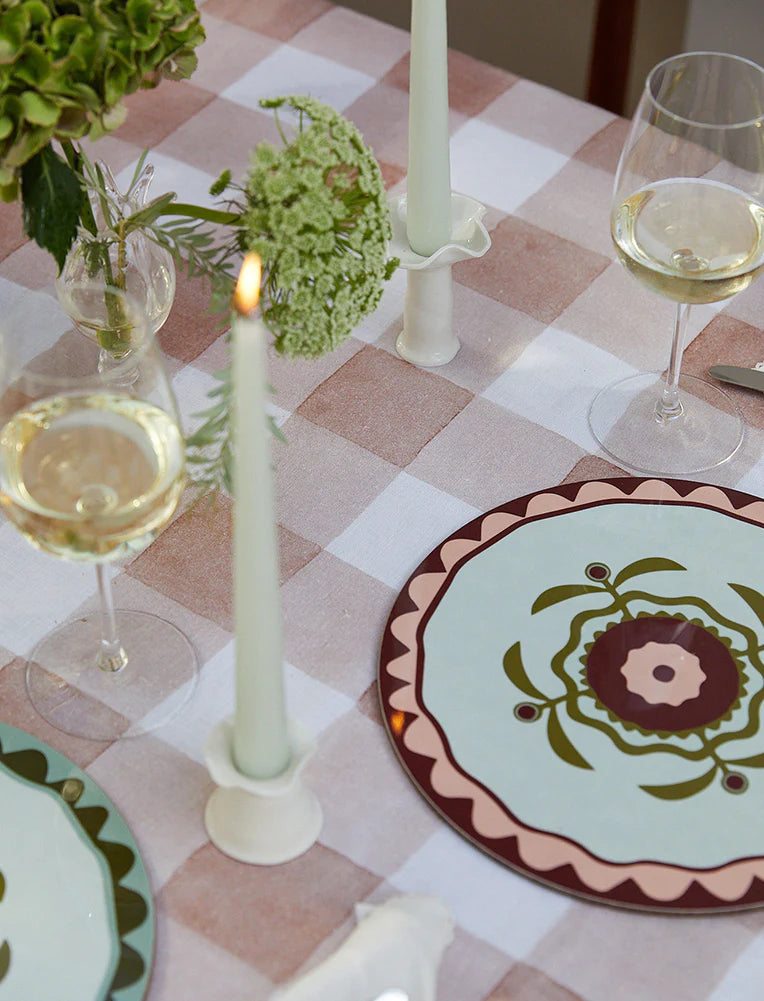 Is there something people might not know about Balu? 
In keeping with my brand's ethos, all our placemats are proudly made in the UK. I value transparency in production as it adds a personal touch and uniqueness to each product and acts against throwaway culture. As we gear up for the release of our new line this summer, which includes several exciting new product lines beyond placemats, I felt it was essential to collaborate with local artists to celebrate their craftsmanship. Not only does this mean that each piece is unique and meticulously crafted by a highly skilled artist, but it also means that I am delivering a thoughtful design that always prioritises quality and originality at the centre. We create pieces that last, that can be treasured, but that's quality means that they can become staple pieces in your home that are there to be enjoyed.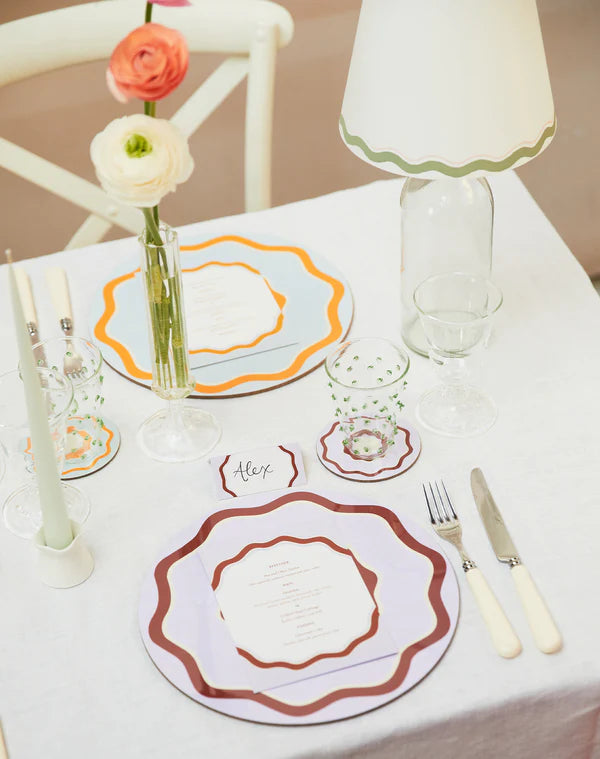 How would you describe the way you like to host? 
I am the type of host that loves to make an effort without having to do too much. For me, creating a memorable evening that makes friends and family smile is everything. I love sharing dishes, and my trusted companion for recipe inspiration is Ottolenghis' Simple cookbook, which I rely on relentllessly. To me, it's not just about the food, but the presentation and atmosphere of the table that makes the evening. I never want an evening to be too polished, the best suppers end with a scattered table of marked wine glasses, crumpled napkins and empty plates and the stories the following morning. 
What are your tips for the perfect table setting? 
Don't be too precious about it, the table is meant to have a personality and those little quirks. A trusted placemat sets the foundation of every table in my eyes... followed by dotted bud vases, candles and little spots for large sharing platters to be placed down. The key when creating the centre arrangements is differing heights- I learnt this from my sister who is a florist... so I take her word when it comes to flowers. Don't have anything in a straight line and small bud vases can make all the difference in between lengthier candles. 

Your favourite hotel? 
I rely on airbnb relentlessly now for city breaks… but having said that I do have a list of hotels that when work isn't too crazy I hope to visit- Hotel Les Deux Gares, Thyme and Cristine Bedfor

Your favourite address for decoration? 
My favourite City for design - Copenhagen or Jaipur
BLOG
Latest articles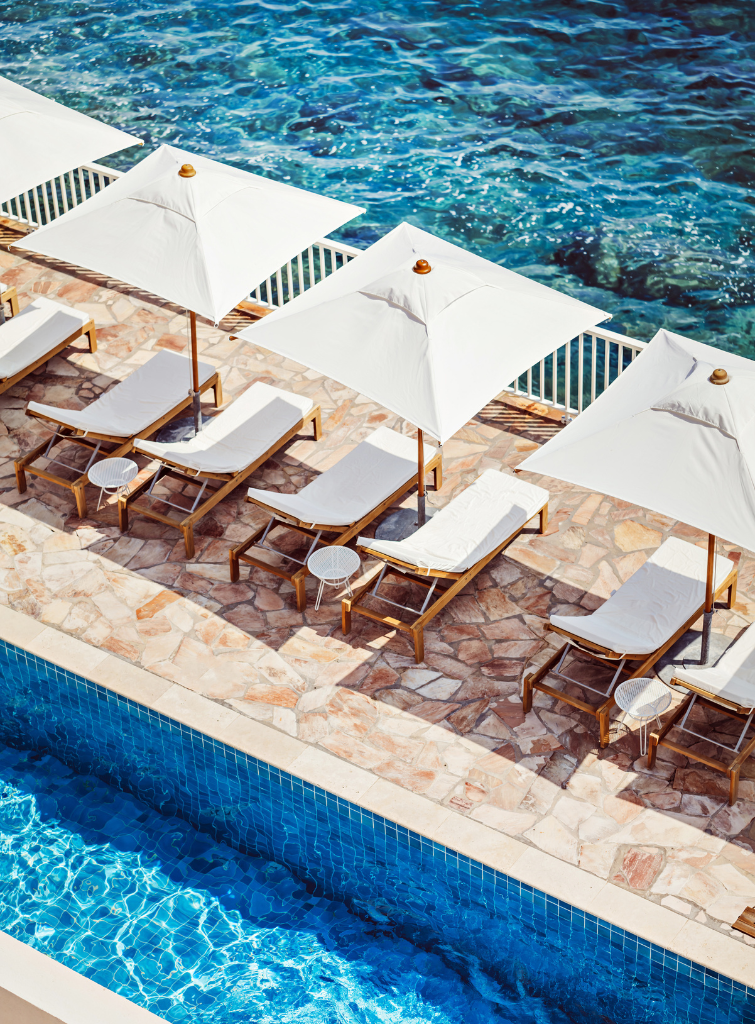 Nestled between the iconic locales of Cannes and Saint-Tropez, Saint-Raphaël presents a tapestry of stunning landscapes and shaded streets. 
Setting the stage for a memorable celebration requires a keen eye for detail and a touch of creativity. Louise Roe, the visionary founder of Sharland...
Bradley Agather is a creative consultant and stylist with an unerring knack for finding the sublime in the everyday. A former fashion editor, Bradley's discerning...