This store requires javascript to be enabled for some features to work correctly.
Design HUB
How to Style Lampshades?
Regarding lampshade styling, there aren't necessarily fixed rules, as personal preference and design aesthetics can vary. However, with the help of our friend Jessica Van Aken from Studio Van Aken, we came up with five general guidelines that can help you achieve an appealing lampshade style: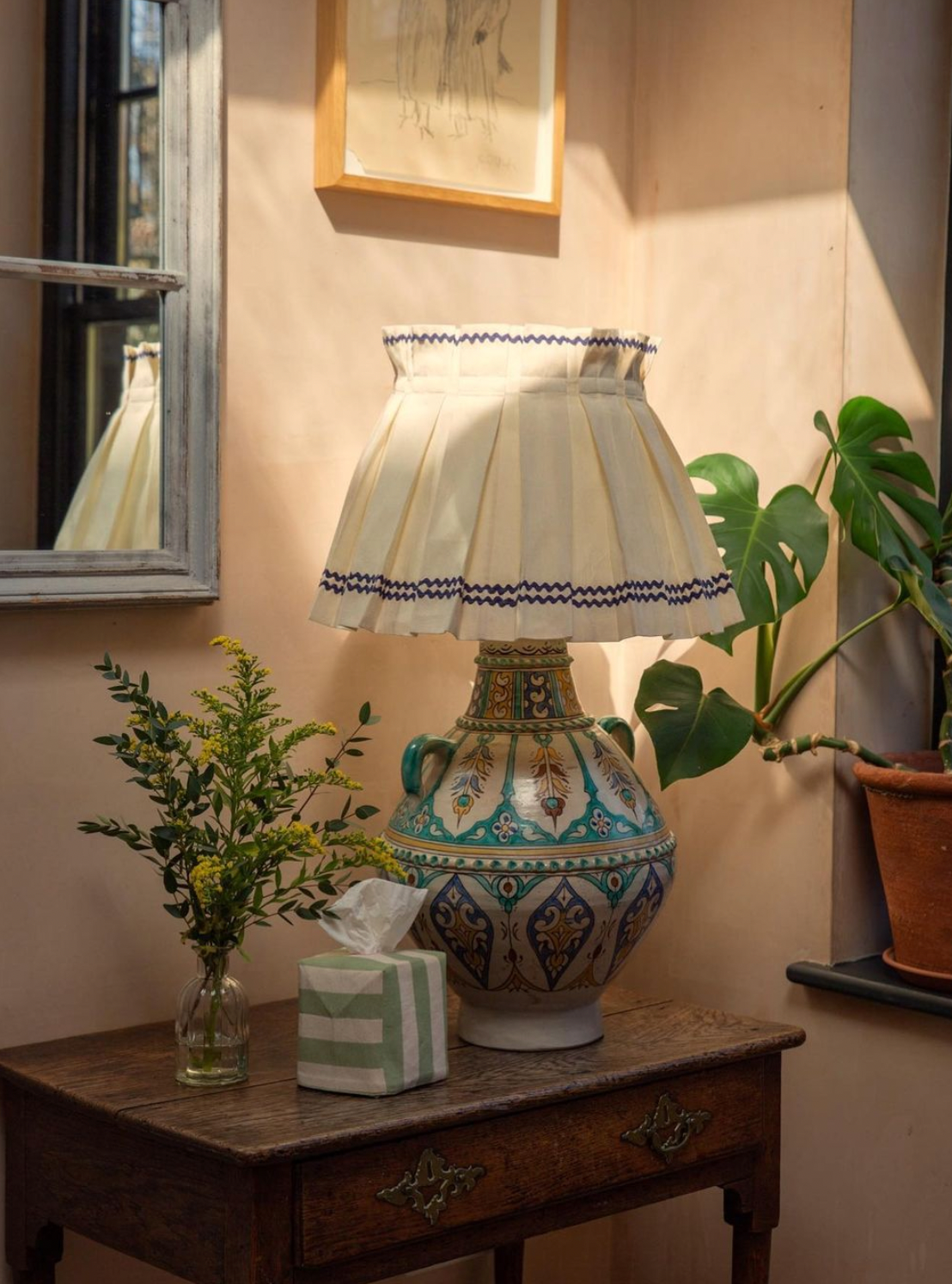 What is the right height?
Consider the proportion of the lampshade in relation to the lamp base. A good rule of thumb is to choose a lampshade that is about two-thirds the height of the lamp base. This proportion creates visual harmony and balance.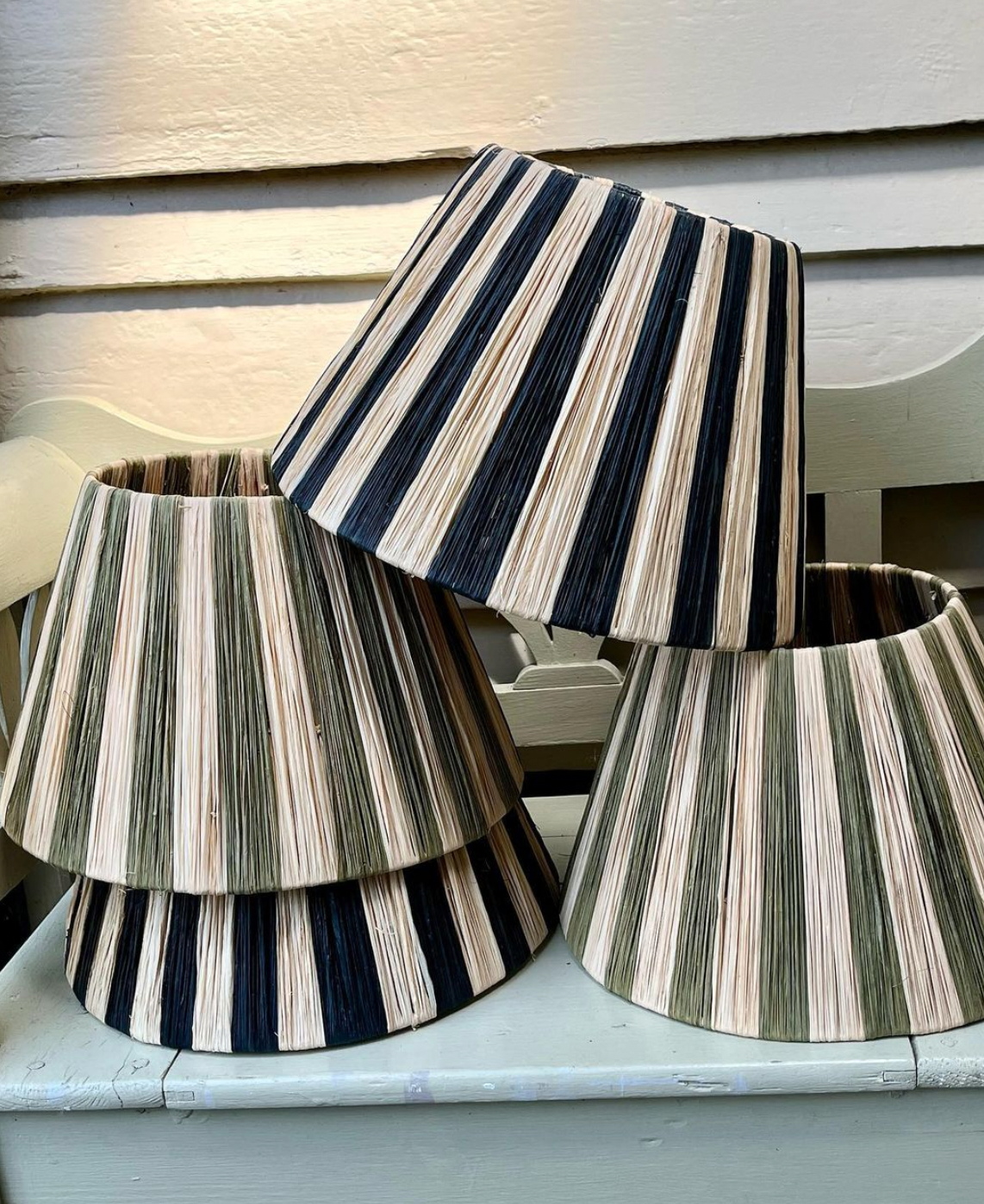 What is the right shape?
Select a lampshade shape that complements the overall design of the lamp and the room. For example, if you have a curvy lamp base, a drum-shaped lampshade can provide a sleek and modern look, while a tapered or bell-shaped shade can add a touch of elegance to a more traditional lamp.


Jessica Van Aken, from Studio Van Aken on styling lamps:

"I believe in creating interiors that possess a unique and subtly styled atmosphere. Pairing two identical lampshades on a console or next to a couch adds a touch of chicness, but I also enjoy mixing it up by choosing different colours and materials for other areas. While I strive for a cohesive look, I like to incorporate elements that bring individuality to each space."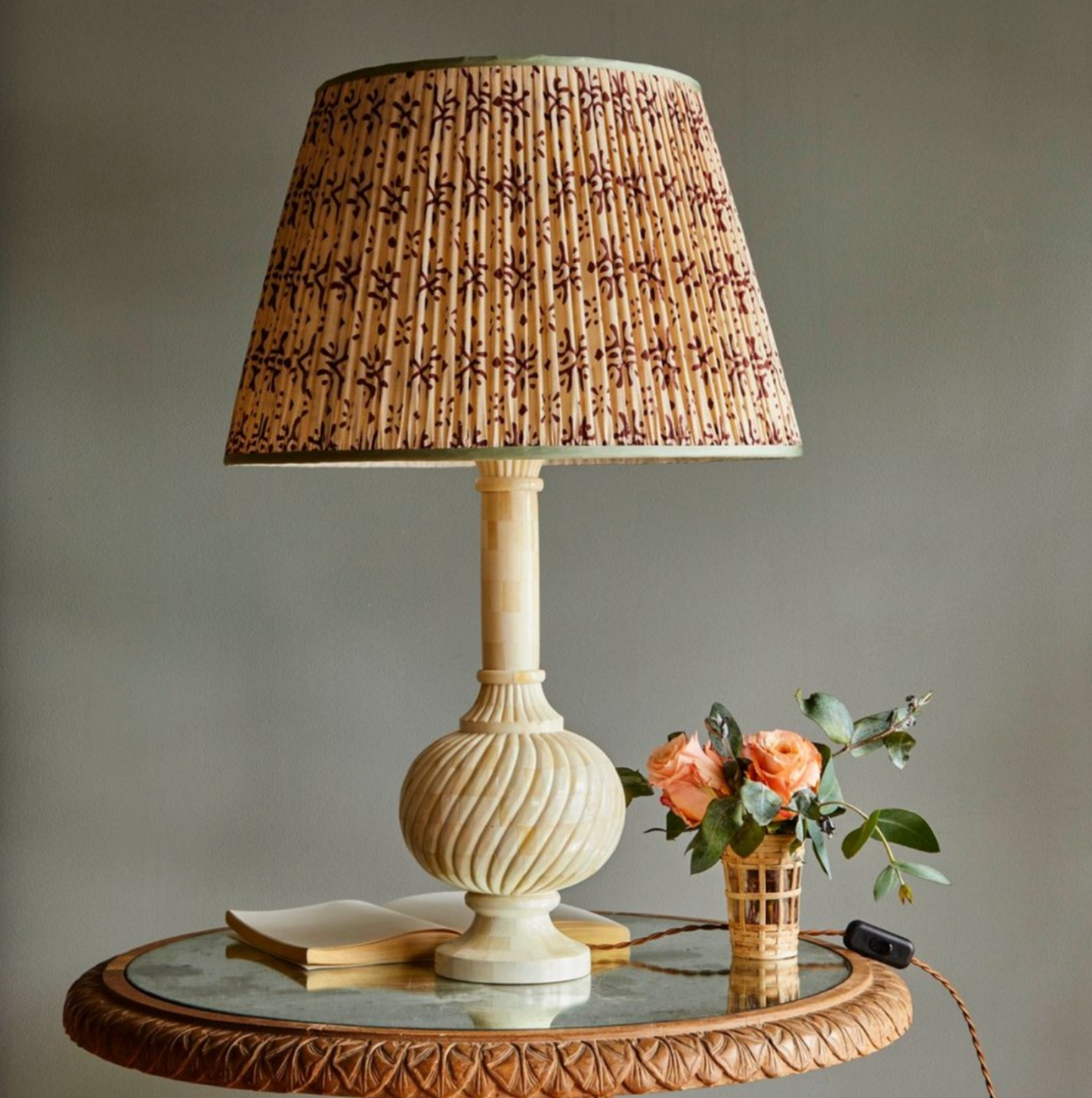 How can I choose the right diameter?
Ensure that the diameter of the lampshade is appropriate for the lamp base. As a general guideline, the bottom diameter of the shade should be wider than the widest part of the lamp base, but it should still fit comfortably on top of it. Avoid choosing a lampshade that extends beyond the edges of the lamp base excessively.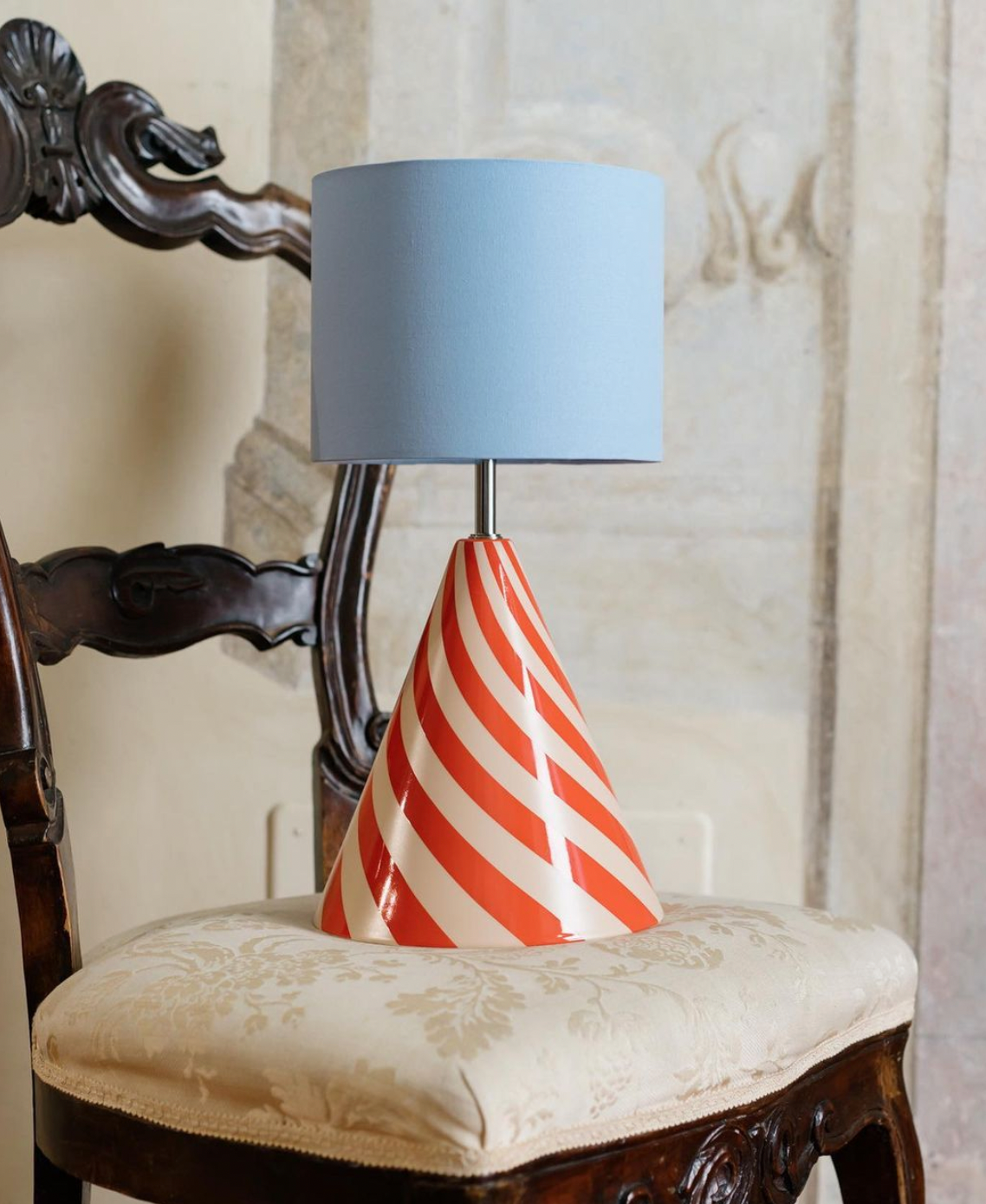 What about material?
Consider the material of the lampshade in relation to the overall ambiance you want to create. Different materials can diffuse or direct light in various ways, affecting the mood and lighting effect. Fabric lampshades can create a warm and cozy glow, while translucent or opaque materials like glass or metal can produce a more focused and directional lighting.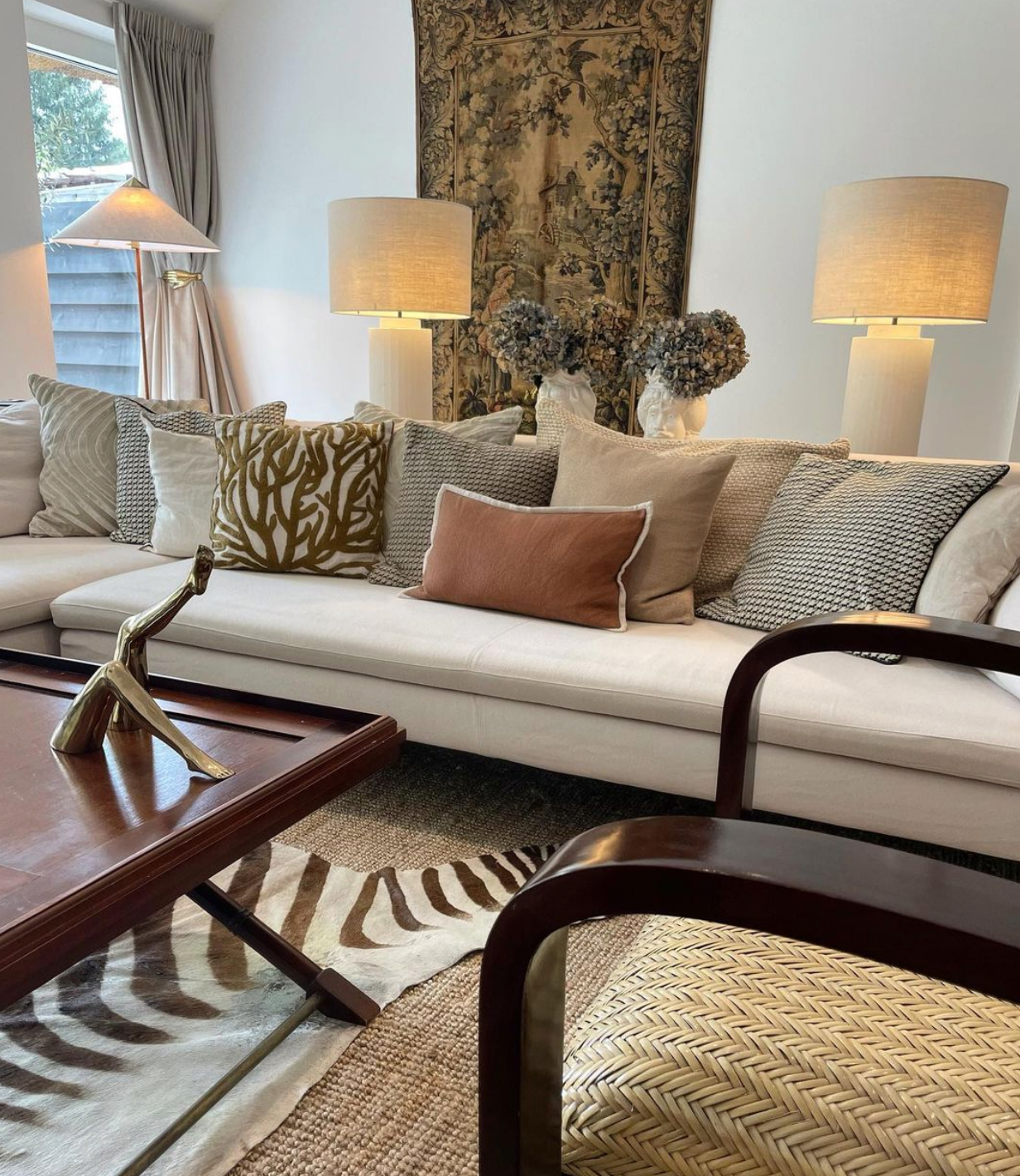 What if I want to coordinate?
Take into account the existing colours and patterns in the room when choosing a lampshade. You can opt for a shade that complements the colour scheme or one that adds a contrasting pop of colour to create visual interest. Ensure that the lampshade doesn't clash with the surrounding decor but rather harmonizes with the overall style.
"Before choosing a lampshade style I always think its's important to look at the overall style/construction of your room/space opposed to trends. If it's modern, then complement with a modern or geometric lampshade. For a countryside style (think beams, wood, stone) go for organic or classic styled lampshades. If you live in an urban area with heigh ceilings, potentially classic or modern pair well."
We think you should stick to your own rules, but if you want our opinion, here is a selection of our favorite brands. Each one will add a wonderful touch to your home, from frills to prints, and from rattan to metal. We have traveled the world to find these unique makers, each with its own distinct charm, ready to light up your space in their own special way.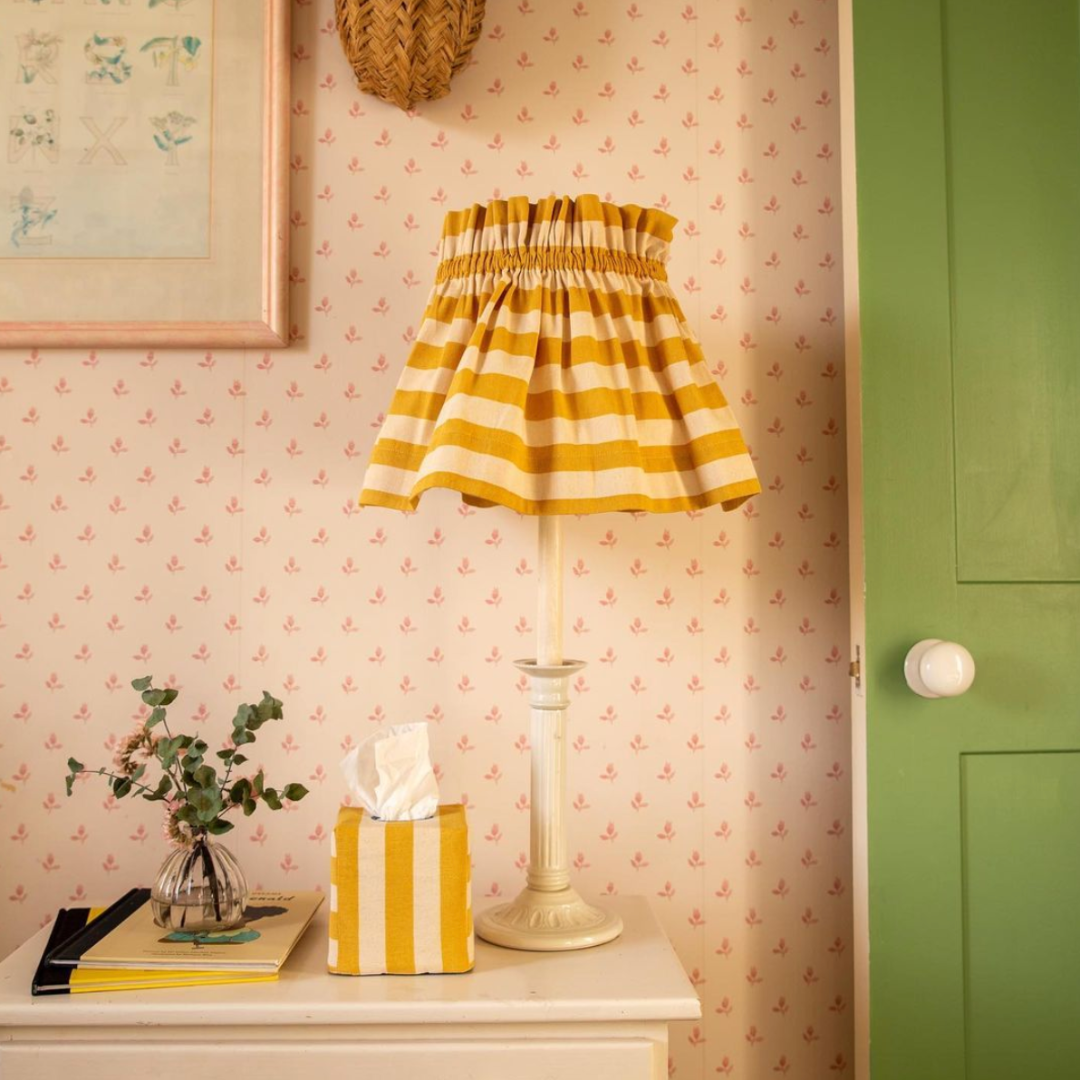 Brighten up
If you're aiming to add some brightness to a room while maintaining a balanced and tasteful look, you should definitely consider the gorgeous Alice Palmer and Co collection. Among her line, our personal favorite is the Tangier line. It has a delightful and joyful quality to it, without venturing into excessive or daring territory. It's a fantastic choice for infusing a sense of cheerfulness and vibrancy into your space without going overboard.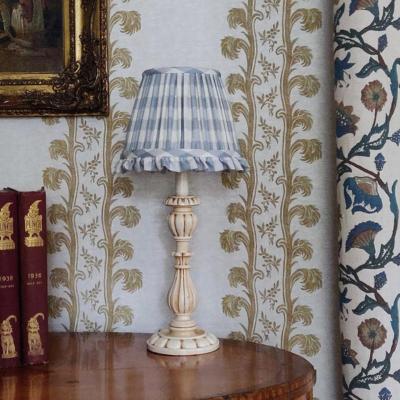 Elevate
To cultivate an elegant and harmonious atmosphere, the Imogen Pope lampshades are a superb option. Their simple and refined design exudes an understated elegance that complements various interior styles. The luxurious materials used in their creation contribute to a sense of British chic, and sophistication to your space.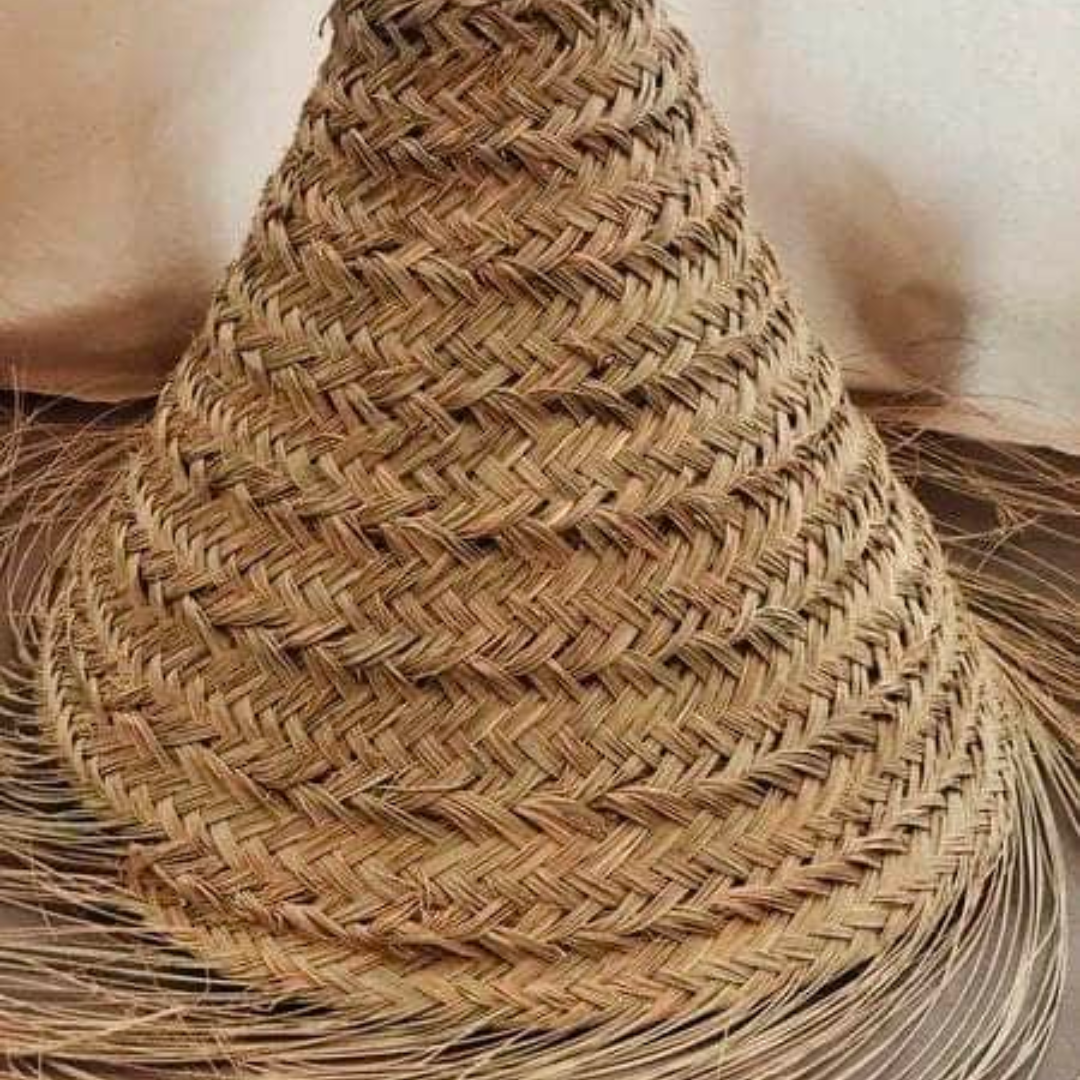 Simply homely
We have some lovely rattan options that will give your space a cozy and relaxed feel. The choice of material is important, especially if you have a cottage-style setting. Aida Home living or Arbala would work perfectly there.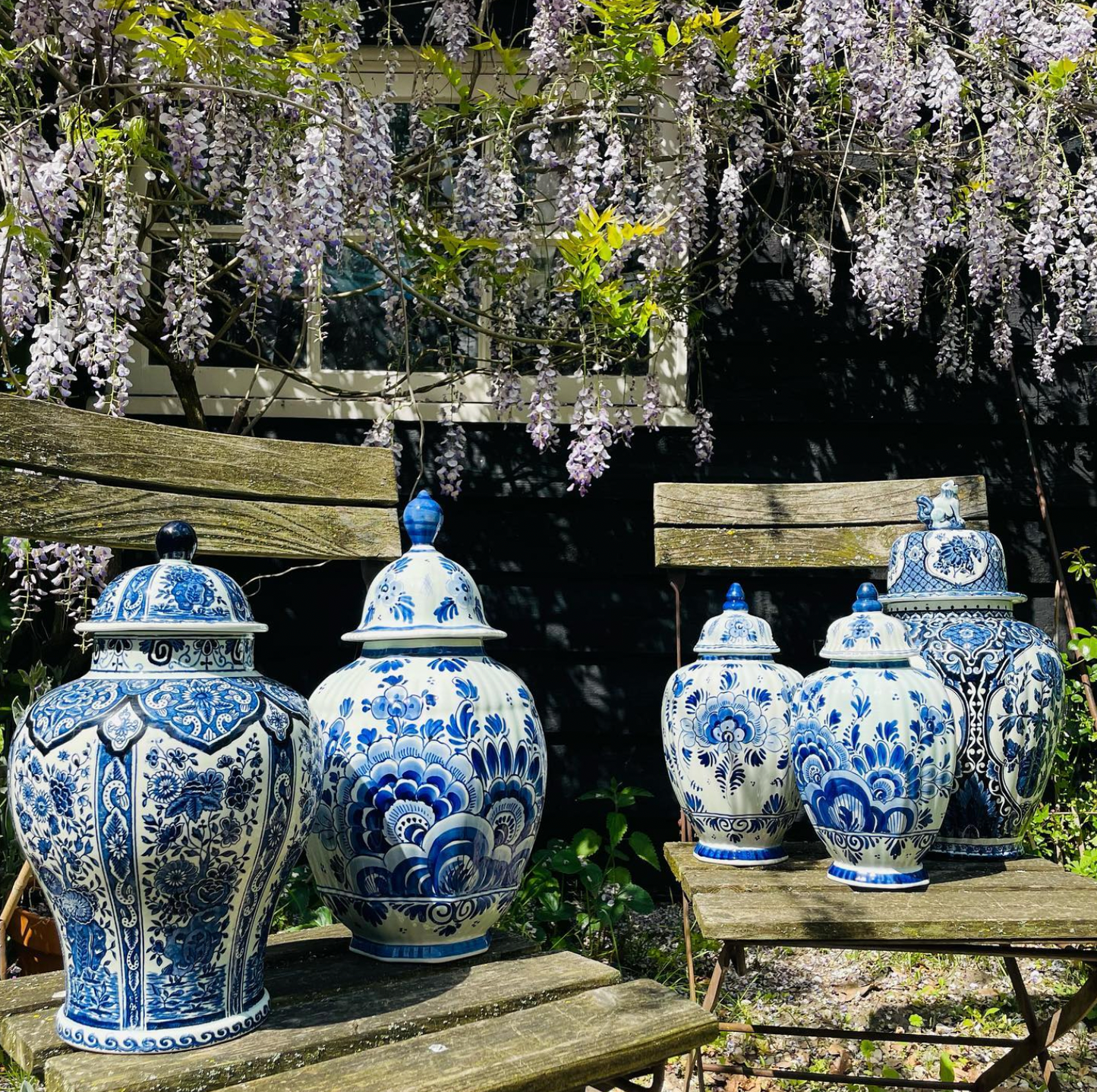 Conversation starters
If you're looking for something truly one-of-a-kind and original, you've got to check out the Light Clinic. They take vases they find in markets and turn them into the most beautiful lights you've ever seen. What's really cool is that they offer paired options, where they combine two vases to create a unique design. The patterns on these lamps are absolutely stunning and will add so much depth and character to your home. It's a fantastic way to bring a touch of originality to your interior decor.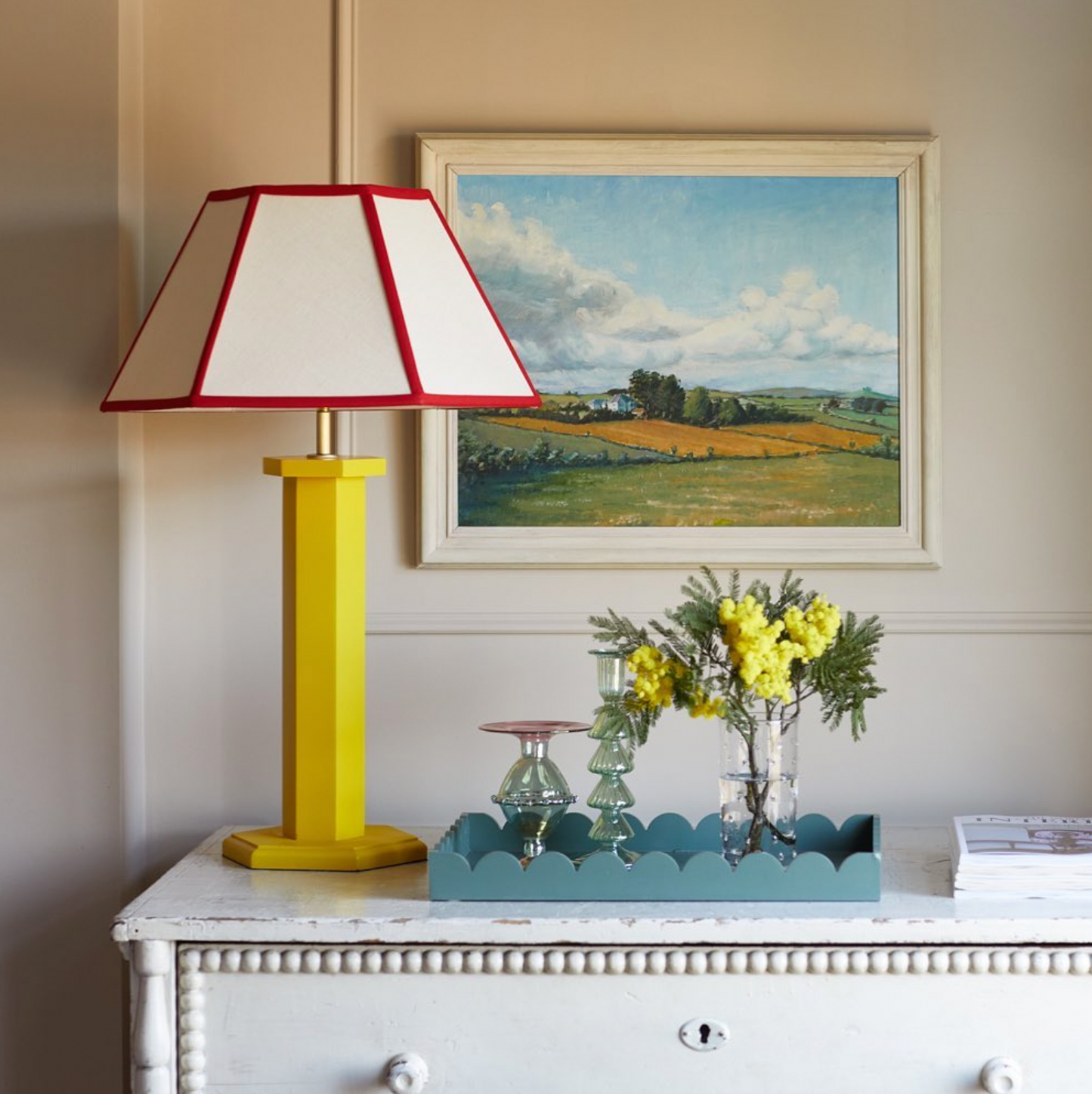 Simply cool
The Issy Granger line is another excellent choice. It boasts a sleek design that adds a touch of sophistication without being overly distracting, effectively elevating the overall ambiance of the room.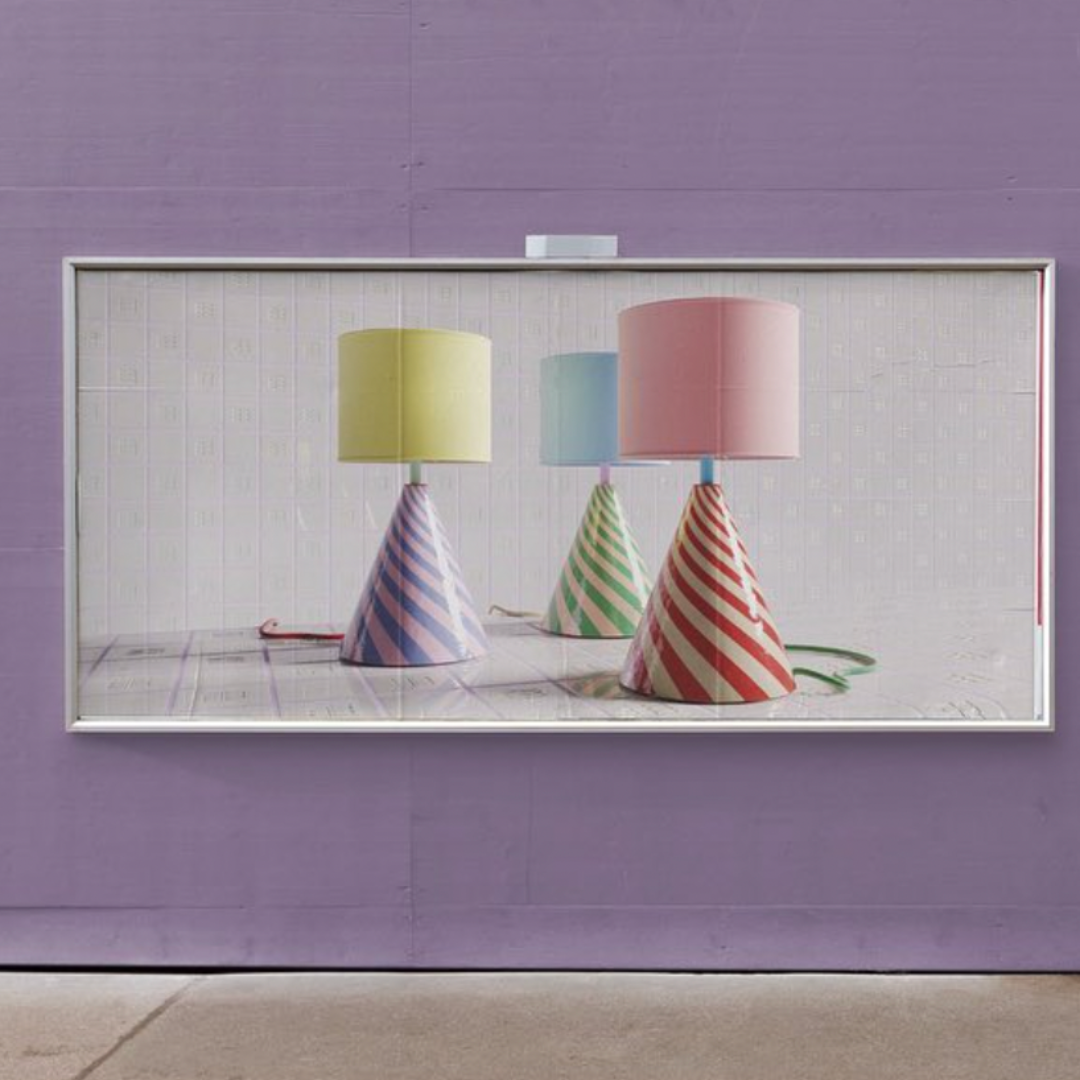 Embrace modern
For those seeking a bolder and more modern aesthetic, we highly recommend exploring the captivating Mattina Moderna collection. This collection stands out with its unique and contemporary designs that are sure to make a statement in any space. If you're looking to infuse your interior with a touch of artistic flair and a cutting
And remember, these guidelines are not strict rules, and you can always experiment and trust your personal taste to create a lampshade style that suits your preferences and the overall design of your space.

Our best advice: Have fun!
LEt's Discover more
Lampshades
BLOG
Latest articles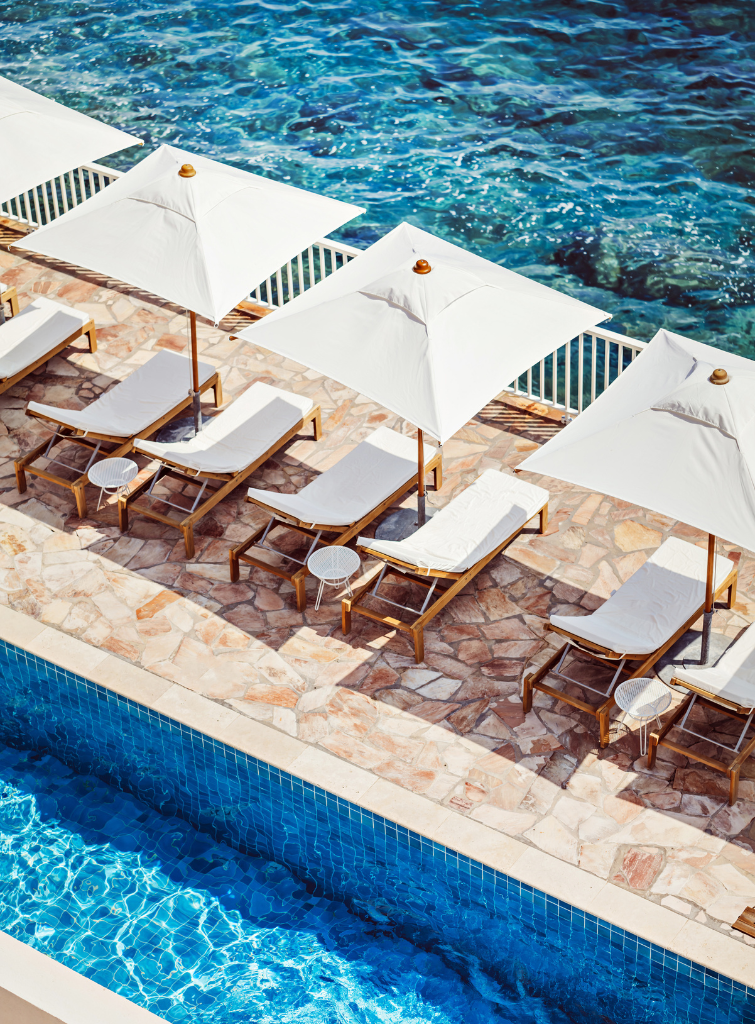 Nestled between the iconic locales of Cannes and Saint-Tropez, Saint-Raphaël presents a tapestry of stunning landscapes and shaded streets. 
Setting the stage for a memorable celebration requires a keen eye for detail and a touch of creativity. Louise Roe, the visionary founder of Sharland...
Bradley Agather is a creative consultant and stylist with an unerring knack for finding the sublime in the everyday. A former fashion editor, Bradley's discerning...