This store requires javascript to be enabled for some features to work correctly.
edits
12 Cosy Blankets to Keep You Warm This Winter
If we were betting folk, we'd wager that you've got your fair share of ways to bundle up when the mercury dips. A heavy tog down comforter. That quilt your grandmother made for you. Maybe even a weighted blanket someone gave you for Christmas last year tucked away in the linen closet?


Sure, you might feel like you're fully cosseted, swaddled like a newborn babe thanks to your robust arsenal of blankets. But really, when can you ever be too cosy? And since the cost of heating is skyrocketing (hello, energy crisis), we're resisting the urge to reach for the thermostat this winter as much as possible. Instead? Well, we're reaching for any one of these chic, comfortable blankets.  
|
Staying warm never looked so good.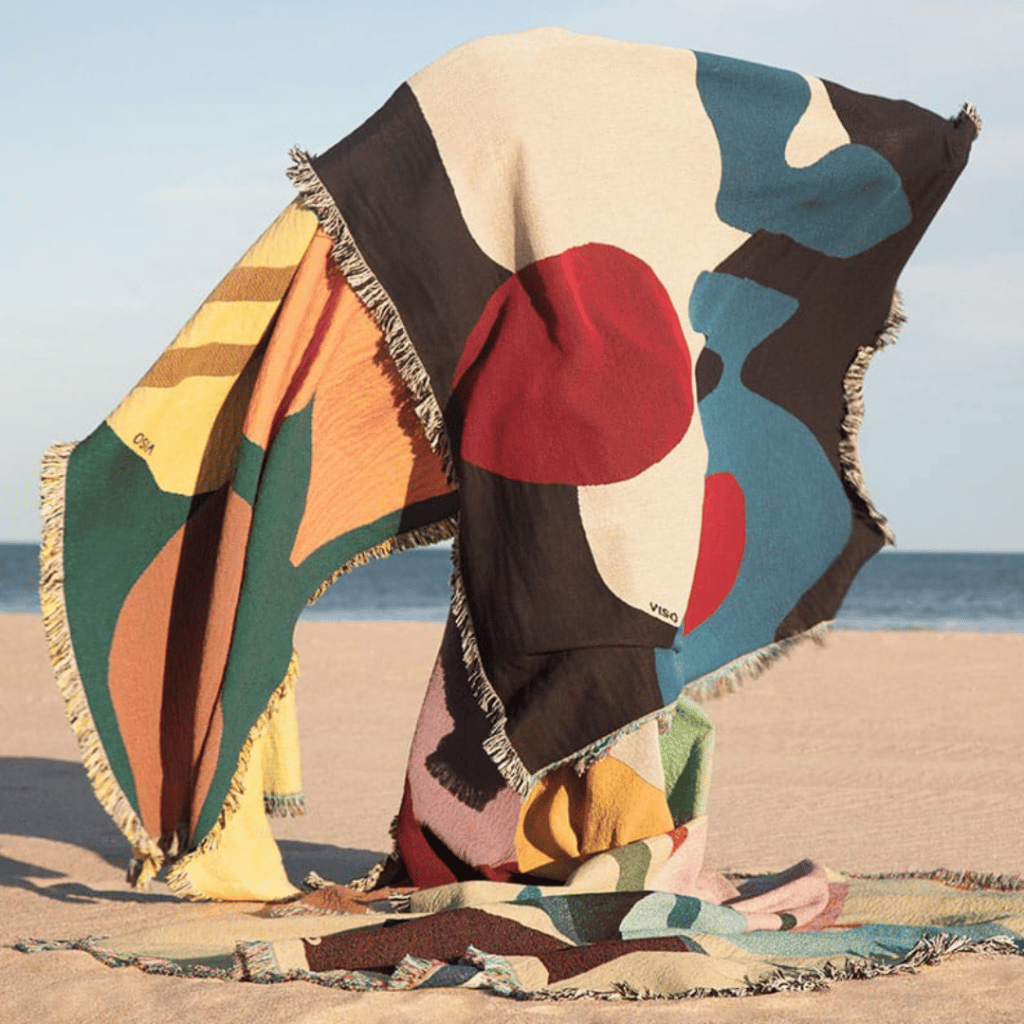 Snuggle up in style


The Viso Tapestry Blanket is woven in one hundred per cent cotton with a Viso-exclusive pattern. Hand-finished by artisans in the United States, woven into German jacquard looms. A craftsmanship part of a family heritage dating back to the first weavers in the American Colonies carried through generations keeping the European wall tapestry style in place coupled with true American craftsmanship.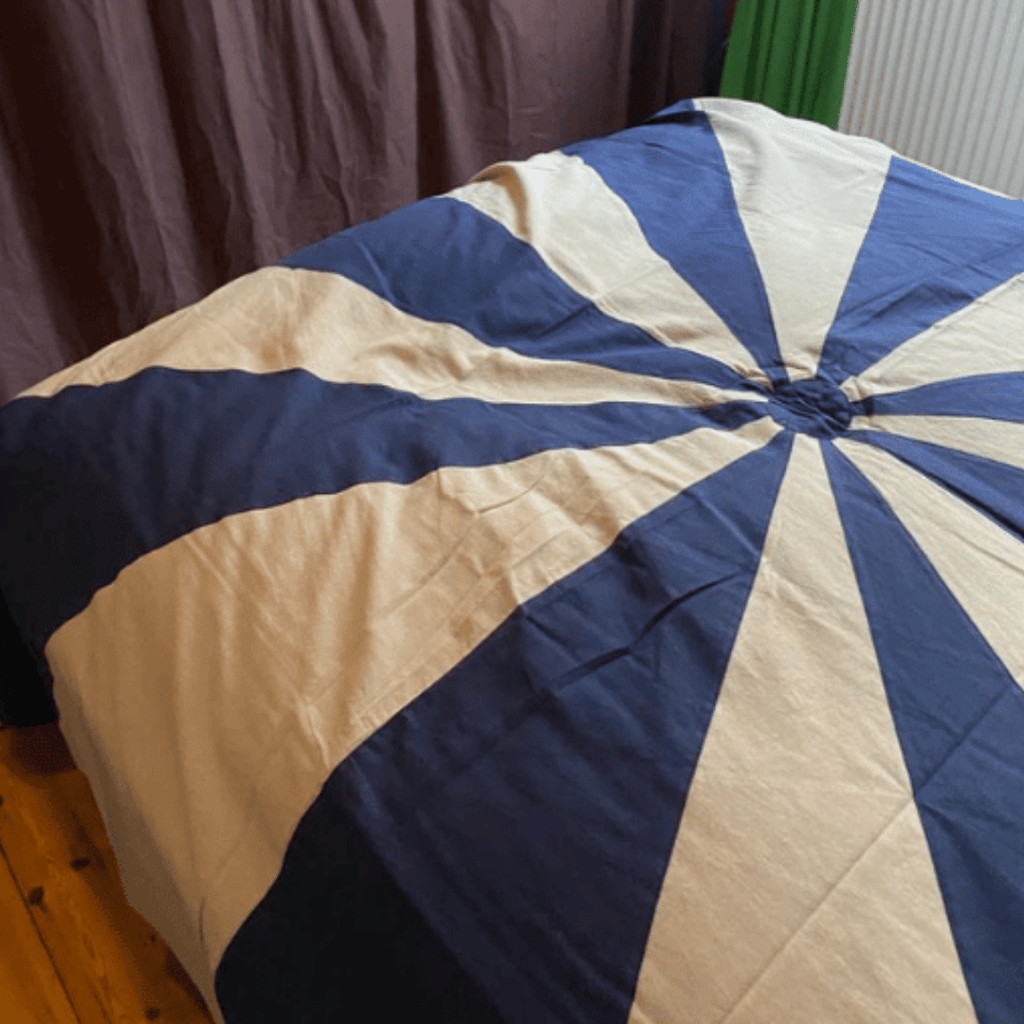 Cirque Du Sleigh


This Jore Copenhagen Navy Blue Circus Blanket can be used both as a bedspread,  and a picnic blanket or can be easily thrown over the table as a fun everyday tablecloth. Made from a cotton/linen mix this blanket is sewn in a stylish circus pattern.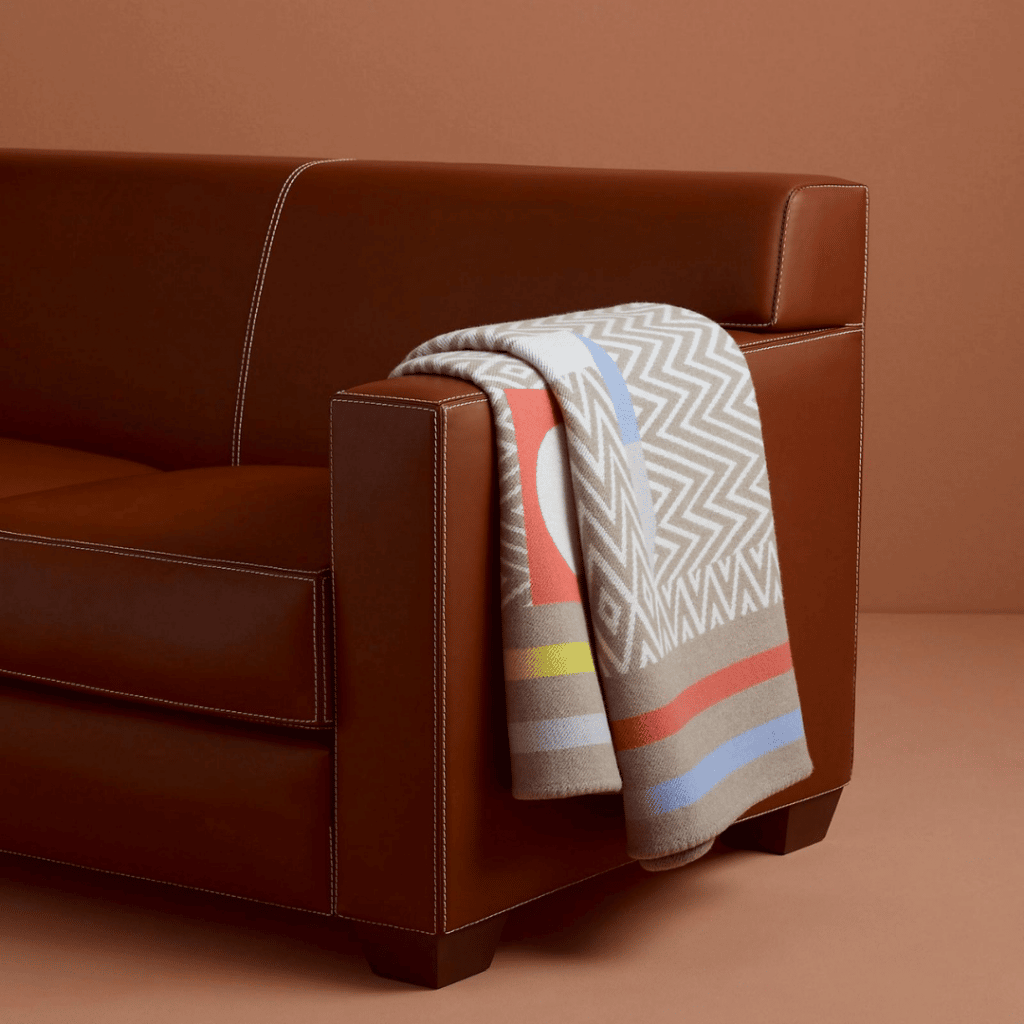 Prints charming


The aptly named "Enigmatic Blanket" from Hermès is our ultimate splurge-worthy blanket. This fun jacquard woven wool and cashmere blanket is not just elegant. It's seriously warm. We're telling ourselves it's like two blankets for the price of one, as it's reversible. Hey, whatever it takes, right?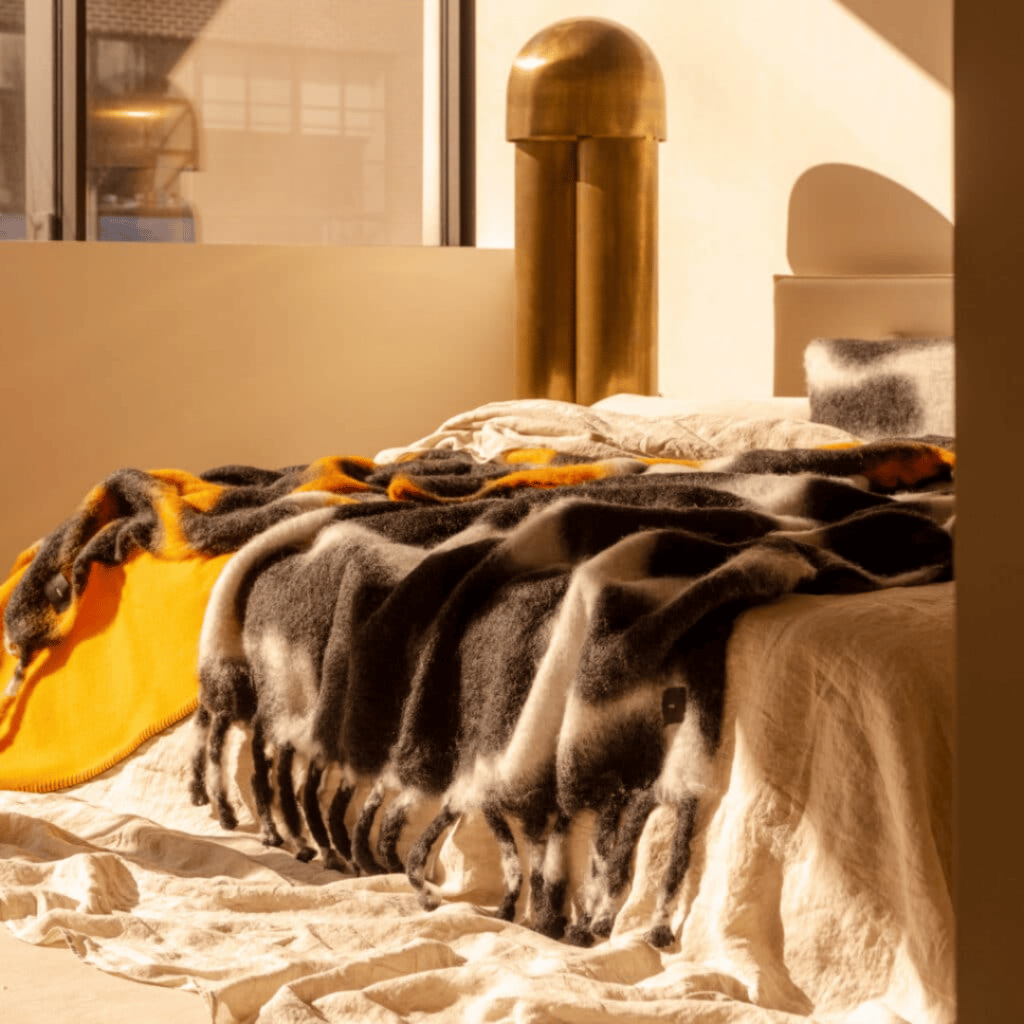 It's all black and white


Cool and also warm? Sign us up! The Viso Mohair Blanket in an abstract black and white pattern is exquisitely handmade in a tradition dating all the way back to the 15th century.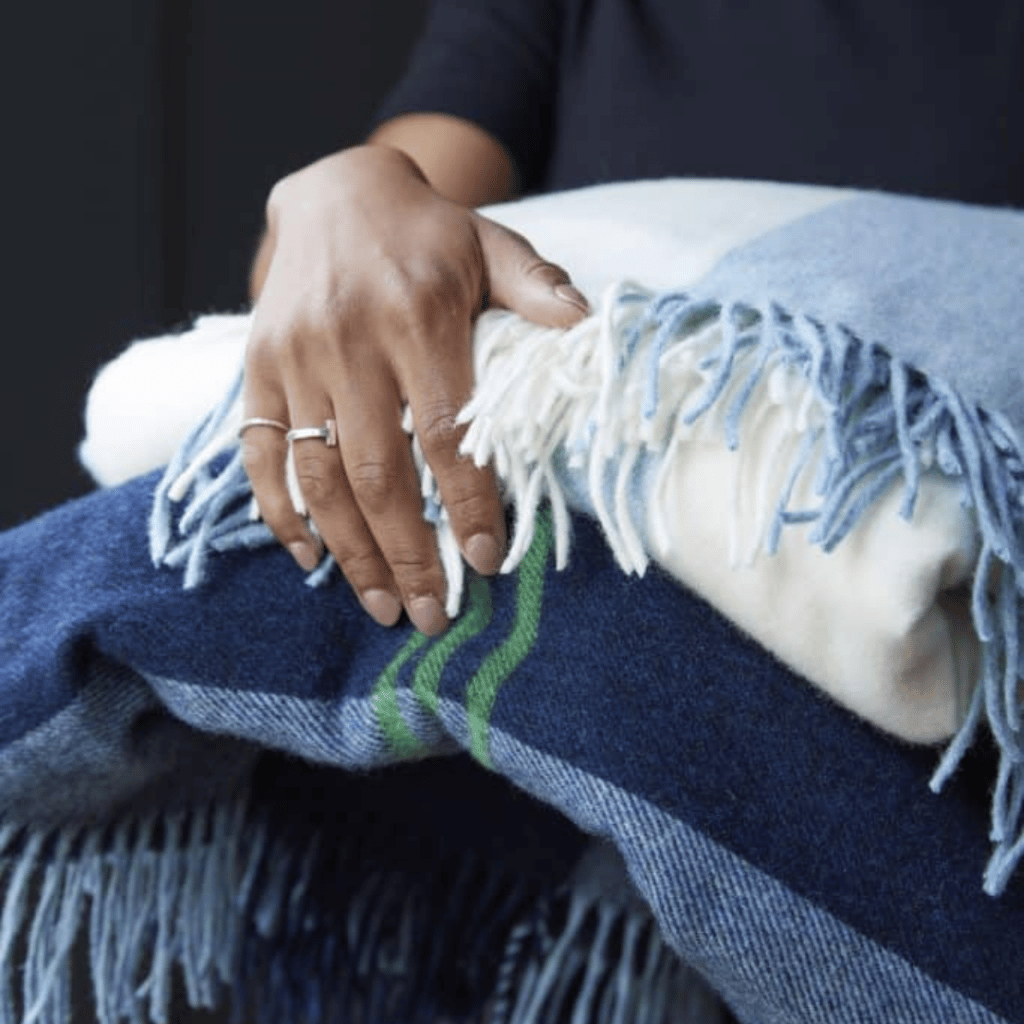 Check please


If you're more traditional or picking up blankets for a cosy cottage or ski chalet, you absolutely can't go wrong with a Wilde Merino Lambswool Throw or two. A charming tartan of periwinkle, navy and lime green looks right at home just about anywhere.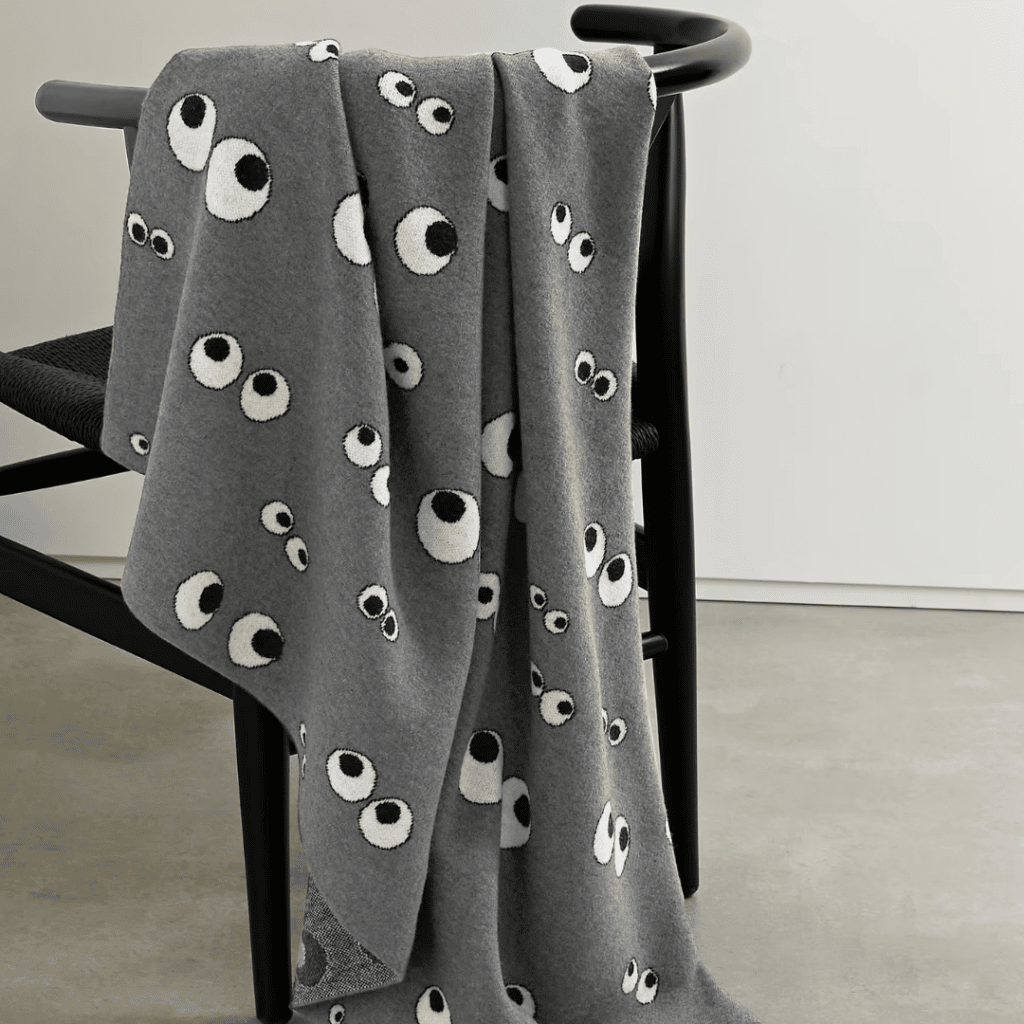 Eye spy


Cheeky and fun, Anya Hindmarch's characterful eye-print blanket makes for excellent gifting (whether for you or a loved one). Woven from 100% merino wool, this blanket is a dream.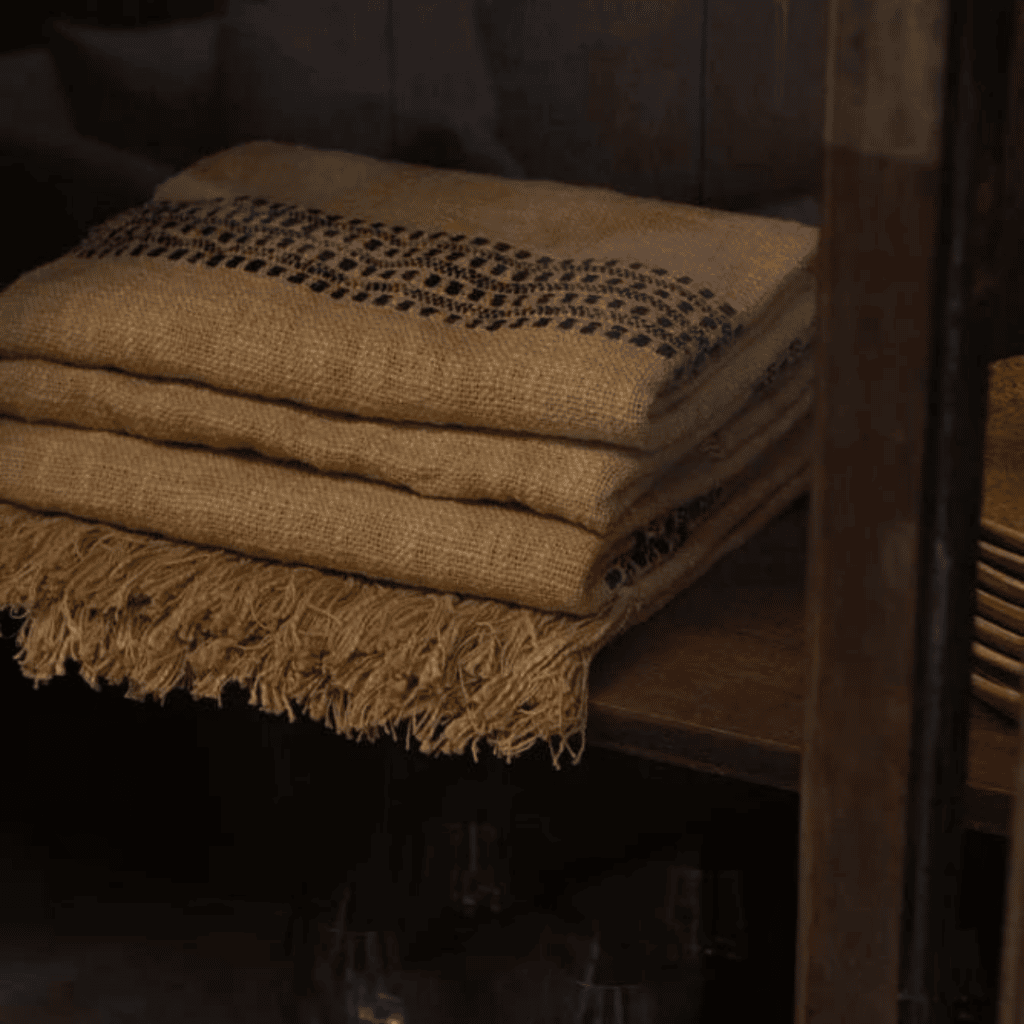 Camel is the new black


Looking for something a bit less bold? We love Casa Gitane's Birgit Throw in camel. Because it's woven from super soft cotton, it makes a great transitional blanket as we (eventually) move back into warmer months.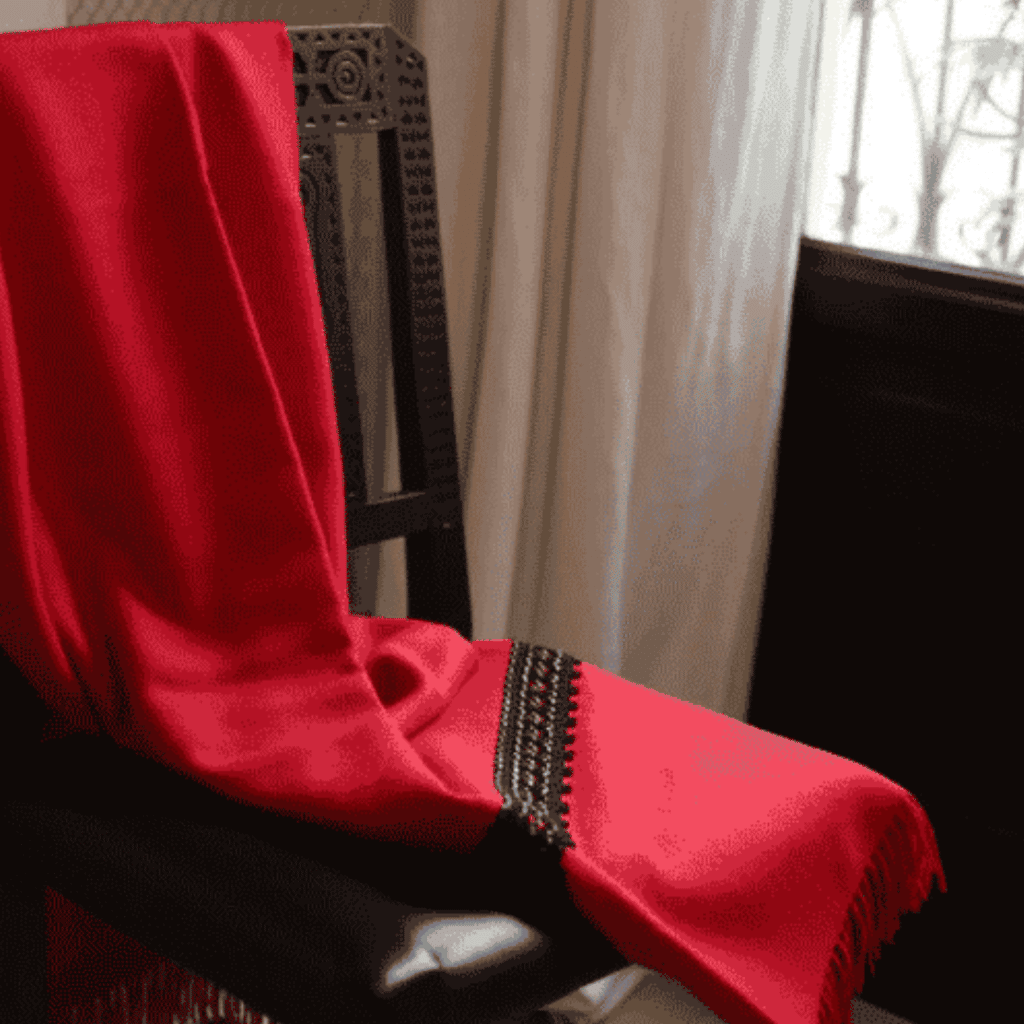 Red leather, yellow leather


Or, we suppose, black leather in the case of this sleek Sevilla Baby Alpaca Throw. Softest baby alpaca in an arresting carmine is accented with an elaborate ribbon of braided black leather. We want one!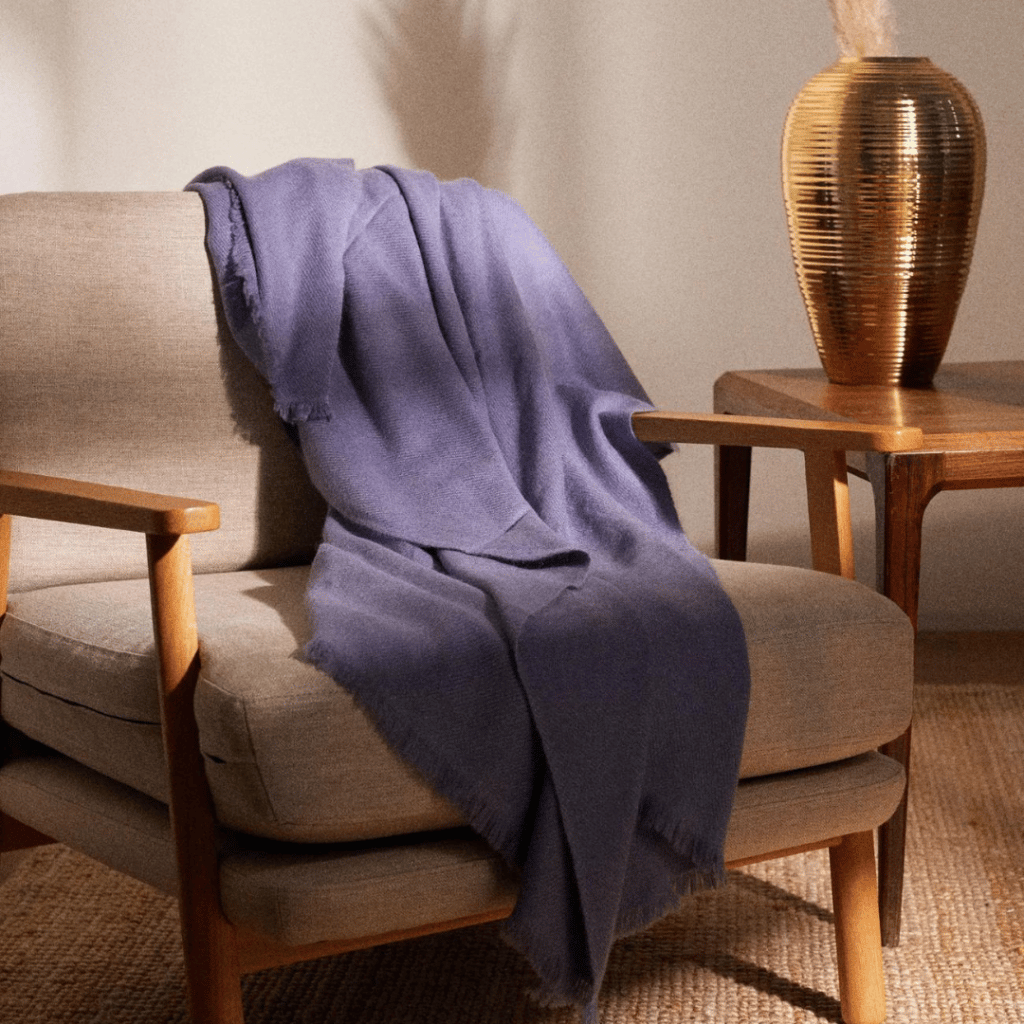 Lavender fields forever


Because who needs strawberries? We adore this gorgeous fringed blanket as much for its irresistible colour as for the incredibly soft 50-50 blend of wool and cashmere. We won't blame you if you want to wear it out of the house.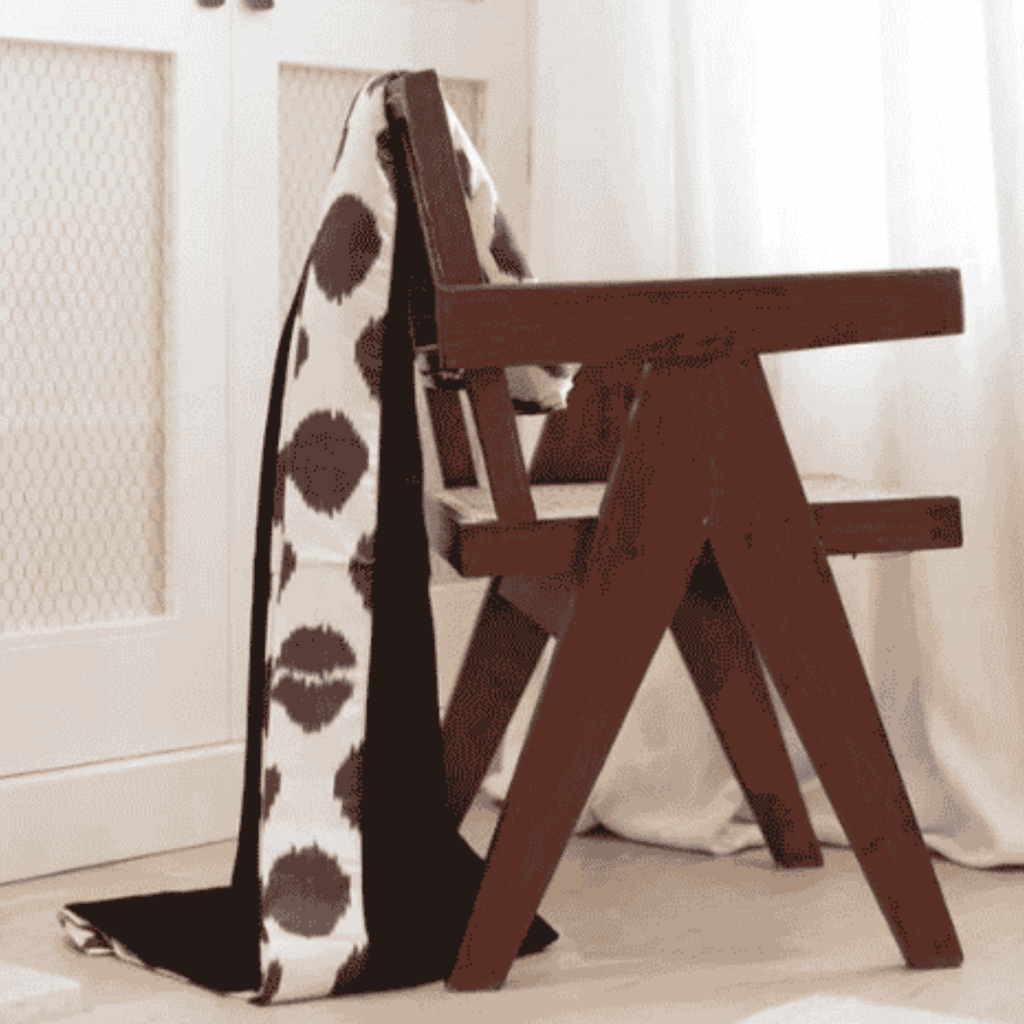 Seeing spots


Delicate silk trim in the traditional central Asian Ikat motif sits pretty against beautifully soft Peruvian baby alpaca in this Tashkent throw. This cosy blanket is so chic you'll have a hard time buying just one.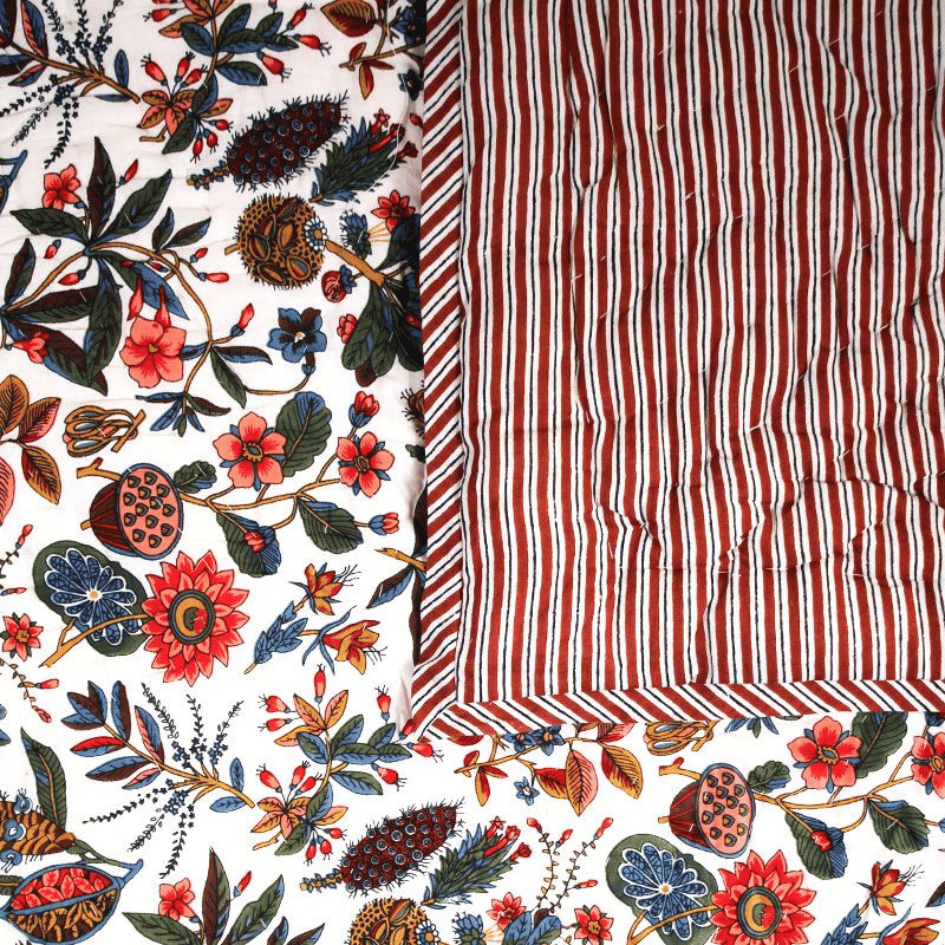 Pattern recognition


We can't get enough of this dreamy reversible quilt from Khasto. Made from super soft cotton cashmere (honestly, you haven't felt cotton until you've snuggled up in one of these), this gorg quilt is perfect draped at the end of a bed or slung casually over a sofa or armchair.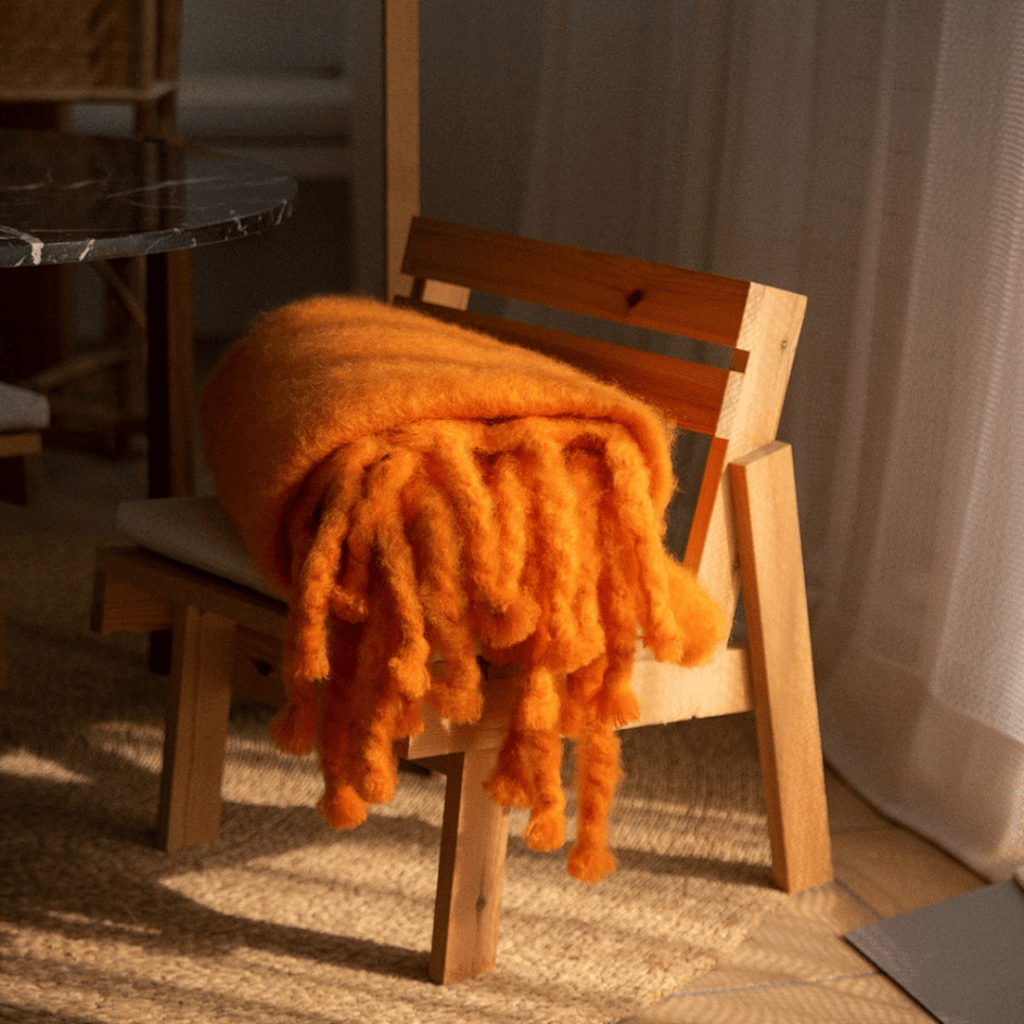 Mohair moments


Mohair seems to be everywhere right now, from fluffy jumpers to fashionable balaclavas so there was no surprise to us when we instantly fell in love with this mohair blanket. The exquisite Viso Mohair blanket is handled by master carders, shearers dyers and weavers to create a kind blanket unlike any other. Created in a fully manual weaving process keeping with a tradition that dates back to the 15th century, this lightweight blanket with high volume is the perfect item to keep you warm on cold winter days.
BLOG
Latest articles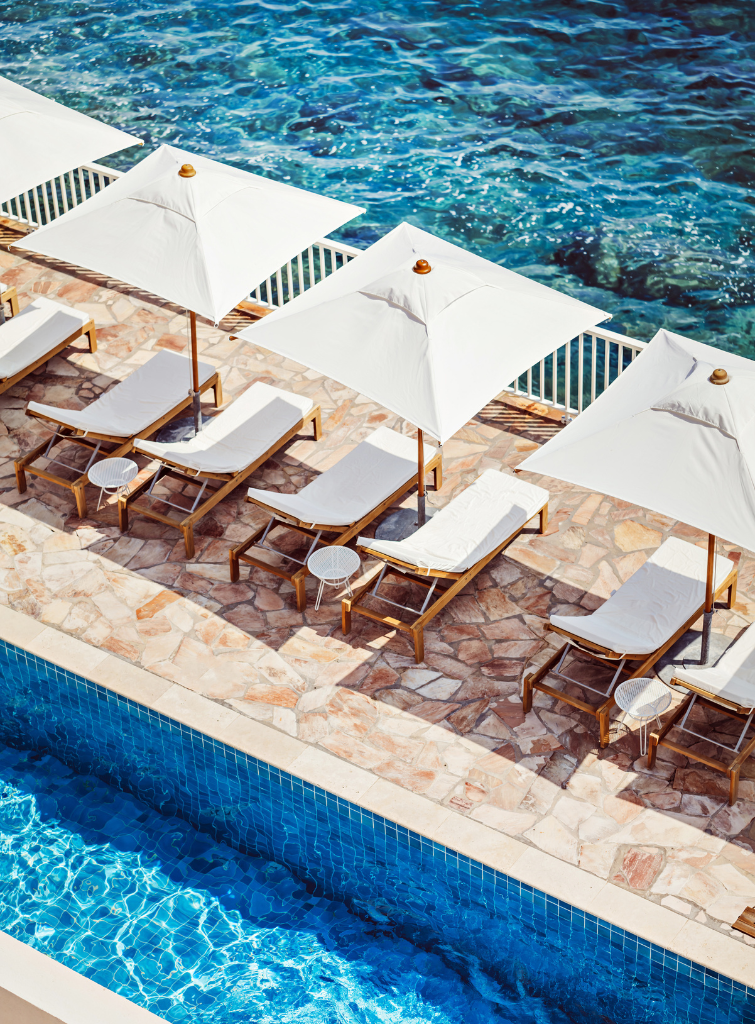 Nestled between the iconic locales of Cannes and Saint-Tropez, Saint-Raphaël presents a tapestry of stunning landscapes and shaded streets. 
Setting the stage for a memorable celebration requires a keen eye for detail and a touch of creativity. Louise Roe, the visionary founder of Sharland...
Bradley Agather is a creative consultant and stylist with an unerring knack for finding the sublime in the everyday. A former fashion editor, Bradley's discerning...