This store requires javascript to be enabled for some features to work correctly.
Tuscany, Italy
Villa Lena

Villa Lena cultivates both nature and culture, exemplifying a new way of living and holiday experience. The Villa Lena estate is located in the Province of Pisa, secluded amongst 500 hectares of woodland, vineyards, olive groves and organic vegetable gardens. A 19th-century villa sits at the heart of the property, originally built for an Italian aristocratic family. It now houses the Villa Lena Foundation and artist-in-residence programme. Surrounding the villa, converted historic agricultural buildings—former farmhouses, stables and hunting lodges—house self-contained guest apartments and shared facilities.
Villa Lena is the love child of the symmetry and saturated colours of Sofia Coppola's Lost in Translation coupled with a Keith Haring-esqe vibe that surrounds the grounds. True to it's artist-in-residency energy, Lena's sundrenched Tuscan ethos pervades throughout.
Meet the host - Lena Evstafieva
"Villa Lena is much more than a hotel; a mix between an artist's residence, a self-sufficient commune, and the cool kids hot-spot."
Read more
Tips from the host
what makes villa lena so special?

Housed in a 19th-century villa, Villa Lena cultivates both nature and culture, exemplifying a new way of living and holiday experience.
whats the vibe at villa lena?

Friendly and flexible. I would like to think we are very different from other hospitality places where the culture is more set in place – whilst we are always a changing, breathing project, always full of creative and experimental things.
what is your favourite object in the hotel?

Our striped pool umbrellas!
What is SomEthing people don't know about villa lena?

It's an Artist's Residency
The rooms
Take a peek inside
Double rooms in the San Michele building are Seventies in style – think pastel pinks and blues, raffia chairs and desks, pendant lamps and terrazzo-tiled bathrooms. If you book into the Fattoria building expect austere apartments (some sleep up to four), with stylish features such as mismatched chairs, brick flooring, working fireplaces, kitchenettes and featured art.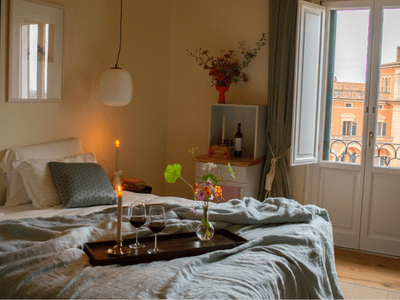 SAN MICHELE rooms

30 sqm, 1 King-Size Double or Twin

These rooms are one of six beautiful bedrooms situated in the San Michele building alongside the hotel's restaurant and bar and a short walk from the pool. Each room features a luxurious en-suite bathroom with bathtub and French door-windows offering unrivalled views across the Tuscan hills or the majestic Villa.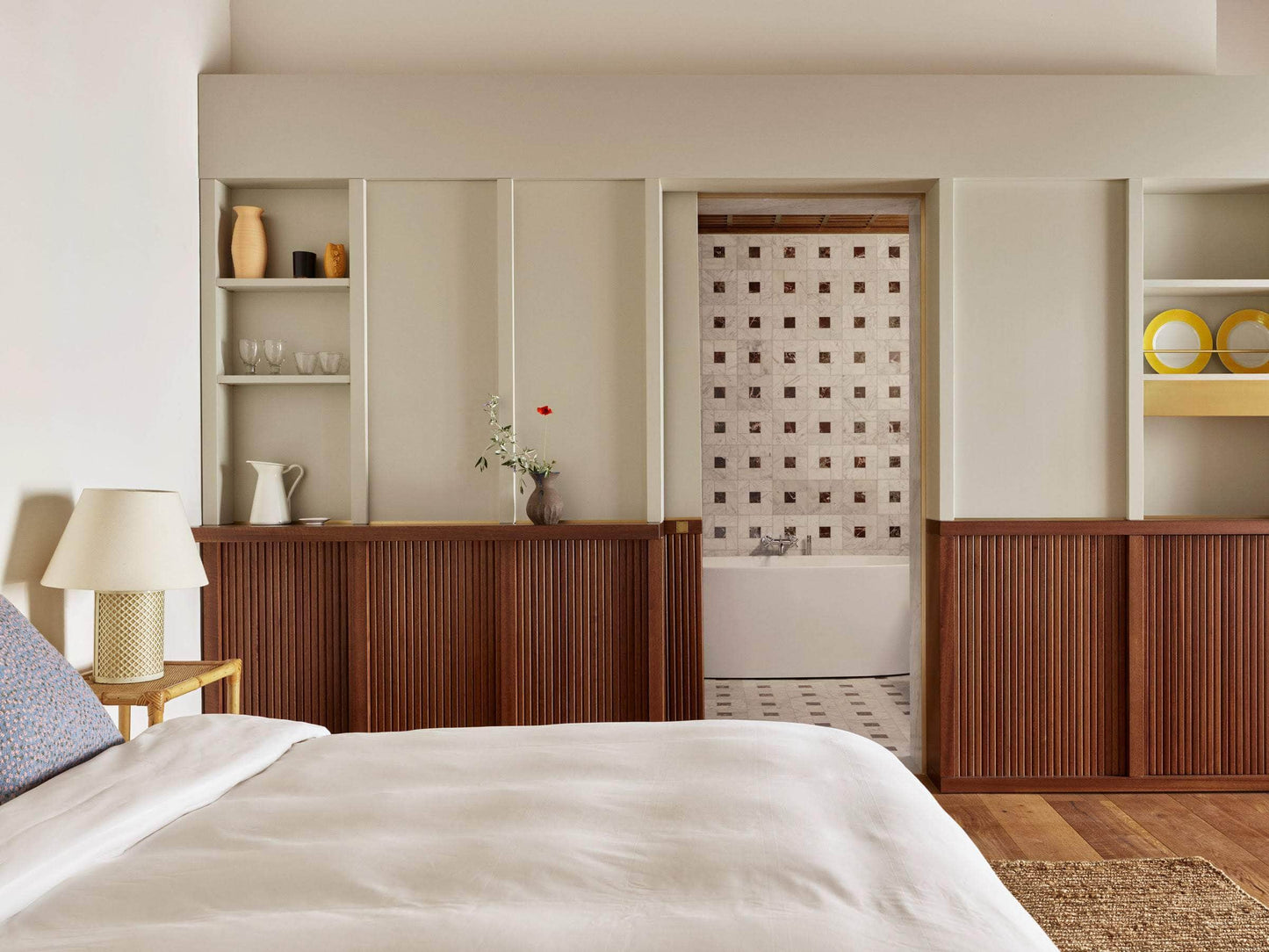 Large Superior FAttoria Room

39 sqm, 1 King-Size Double or Twin

These rooms have a more luxurious touch and feel, but still with our relaxed Villa Lena aesthetic and boast marble bathrooms with underfloor heating and large bathtubs. Previously the estate's stables, the Fattoria rooms have majestic high-beamed ceilings, beautiful oak floors and are located in a central position adjacent to the Villa and a short stroll from the San Michele restaurant and pool.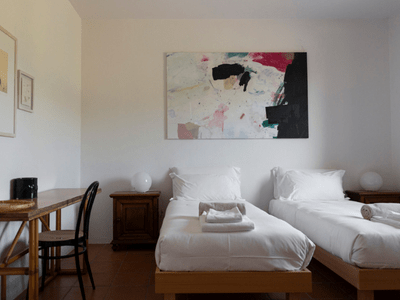 CASETTA BELLA VILLA

80 sqm, 3 Double Bedrooms

Casetta Bella is a self-contained and secluded three bedroom house with a pool shared with the neighbouring Maison Stento. The house includes a large open-plan living space, outdoor terrace, two double bedrooms and one twin, a large family bathroom with a bath and shower, a kitchen with facilities including fridge, gas hob and electric oven.
Read From
Flâneur Magazine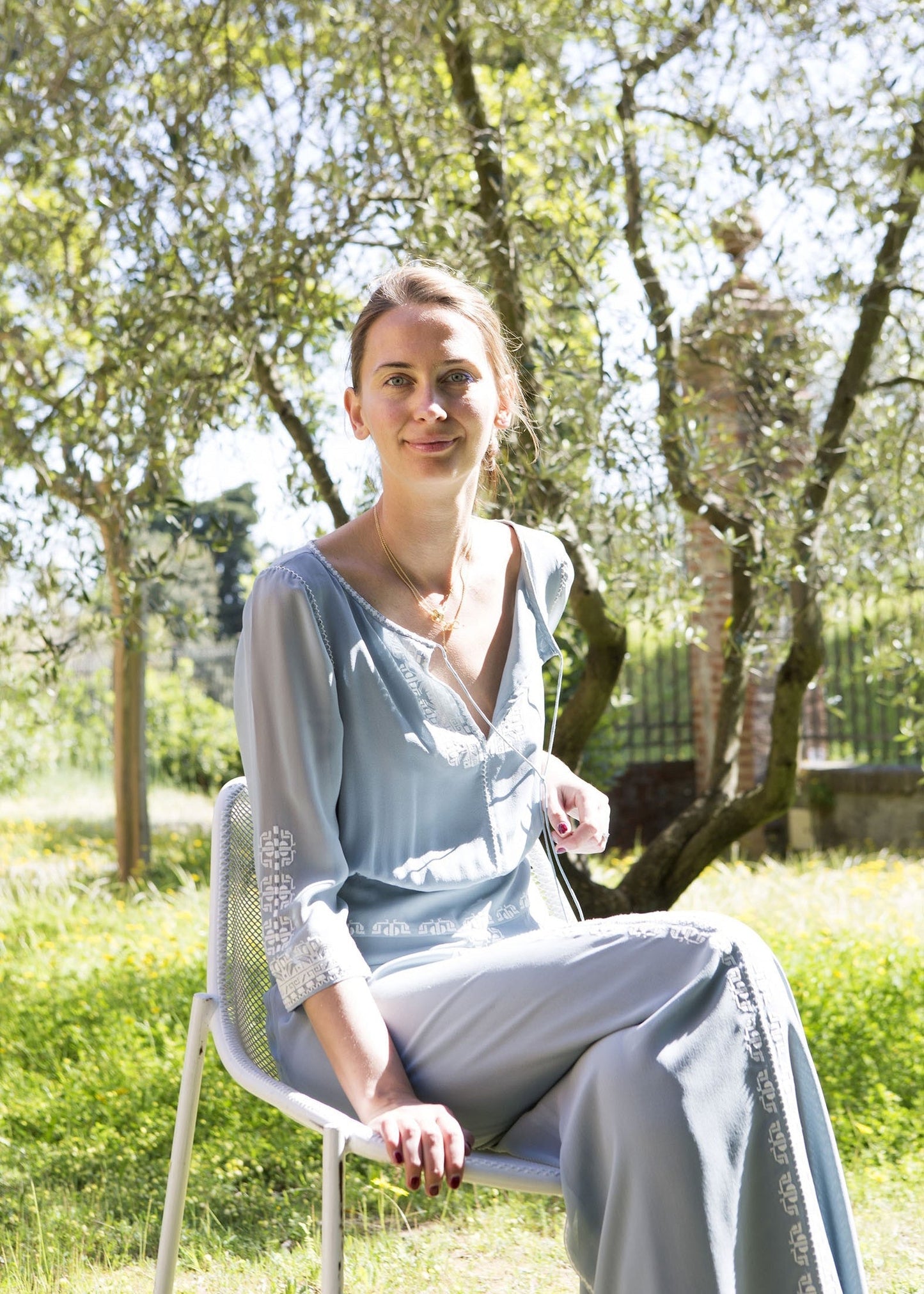 Villa Lena was founded by Lena Evstafieva, her husband, musician Jerome Hadey and Lionel Bensemoun, owner of the famous Parisian nightclub Le Baron. Villa Lena...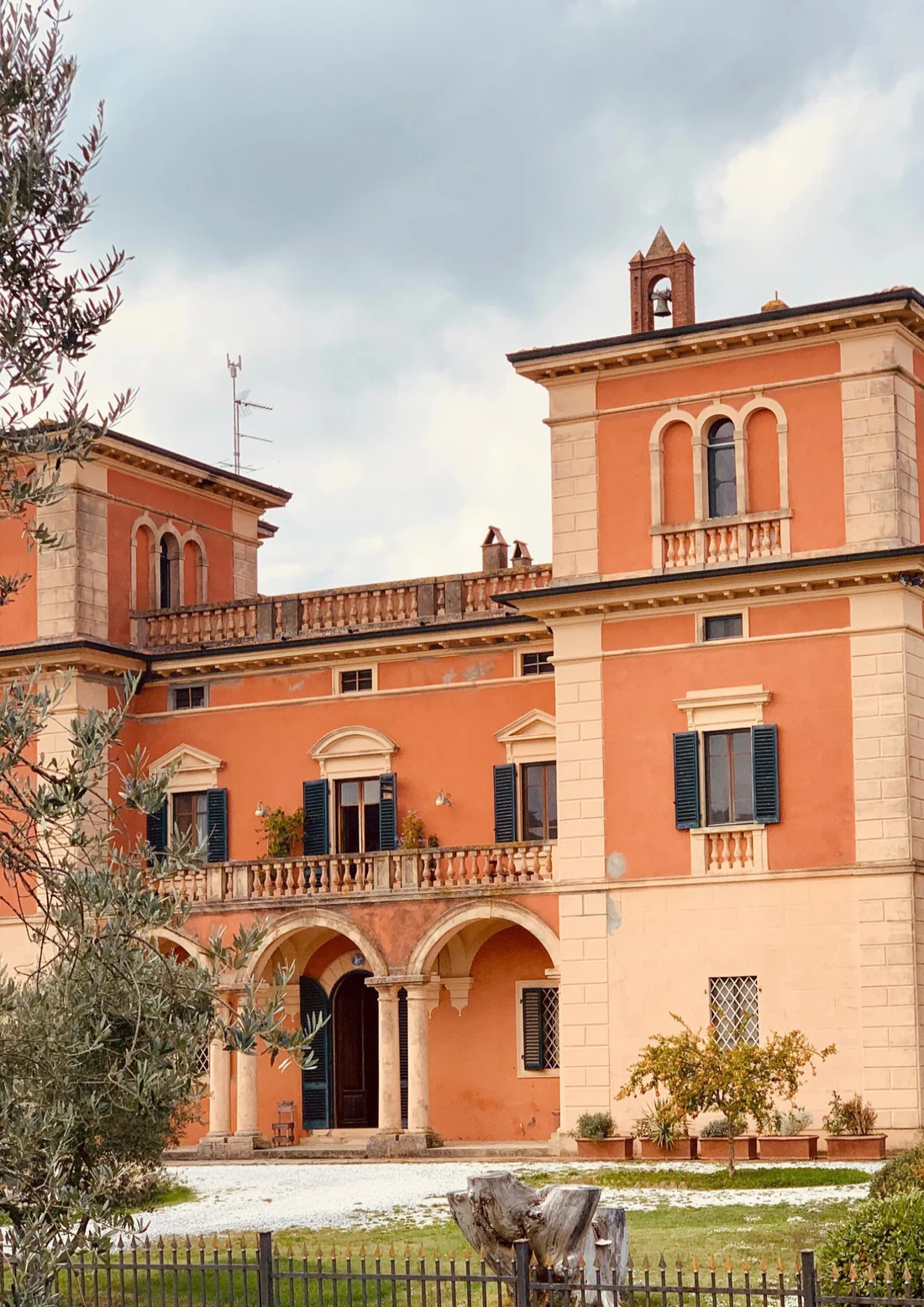 The current owners of Villa Lena bought the Estate in 2007, in a state of extensive disrepair.