This store requires javascript to be enabled for some features to work correctly.
THE FLÂNEURS
Meet Lena Evstafieva, Hotelier at Villa Lena, Tuscany
Villa Lena was founded by Lena Evstafieva, her husband, musician Jerome Hadey and Lionel Bensemoun, owner of the famous Parisian nightclub Le Baron. Villa Lena is much more than a hotel;  A mix between an artist's residence, a self-sufficient commune, and the cool kids hot-spot. We sit down with Lena to hear more about her incredible project.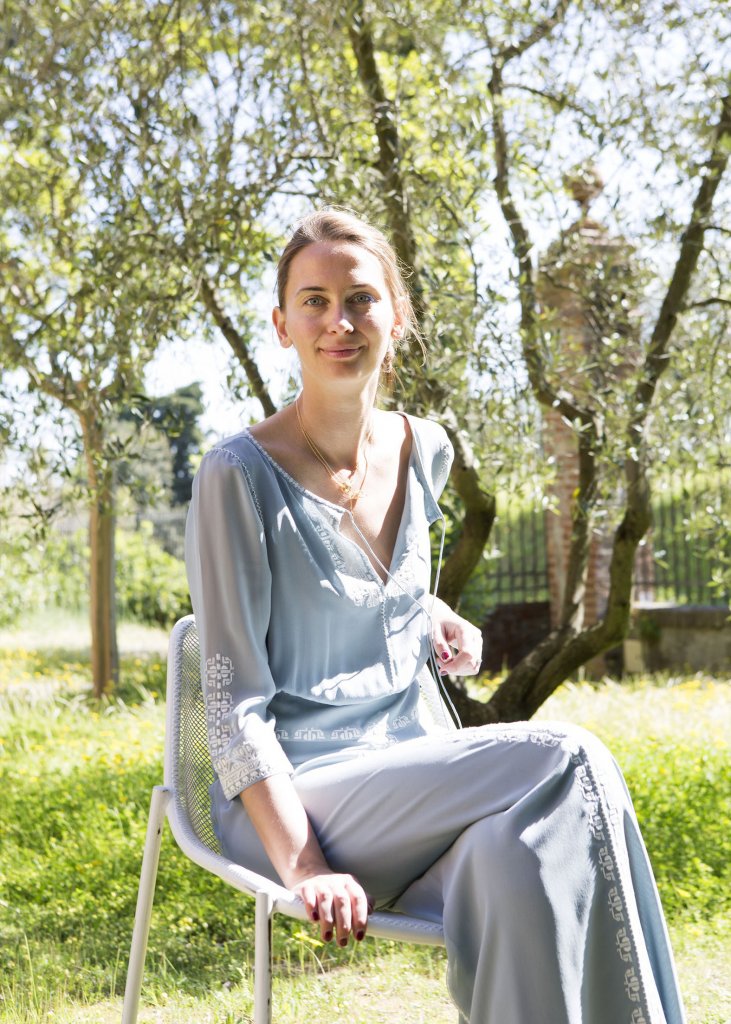 Can you tell me more about the story of VillaLena?
VillaLena was founded in 2014 on an old Tuscan estate which fell into disrepair. My family purchased it and for a while we were not sure what to do with it. My husband and I both worked in the creative industries before, and so the idea of combining hospitality with an artist residency seemed like a good one. The estate is a beautiful natural woodland, and it also seemed very organic to set up vegetable gardens and other agriculture to accompany the restaurant.
Were you always working in hospitality?
No, never. VillaLena is my first foray into hospitality. Prior, I worked with contemporary art.
How did you come across this property?
My family found it actually and fell in love. I can see why though – the beautiful 19th century villa with bright terracotta walls and peach columns against the verdant green and blue skies really is a stunner.
How would you describe the atmosphere at VillaLena?
Friendly and flexible. I would like to think we are very different from other hospitality places where the culture is more set in place – whilst we are always a changing, breathing project, always full of creative and experimental things.
How would you describe your taste in interior design?
Every detail matters – it can be anything but it has to be perfect and the exact balance of things.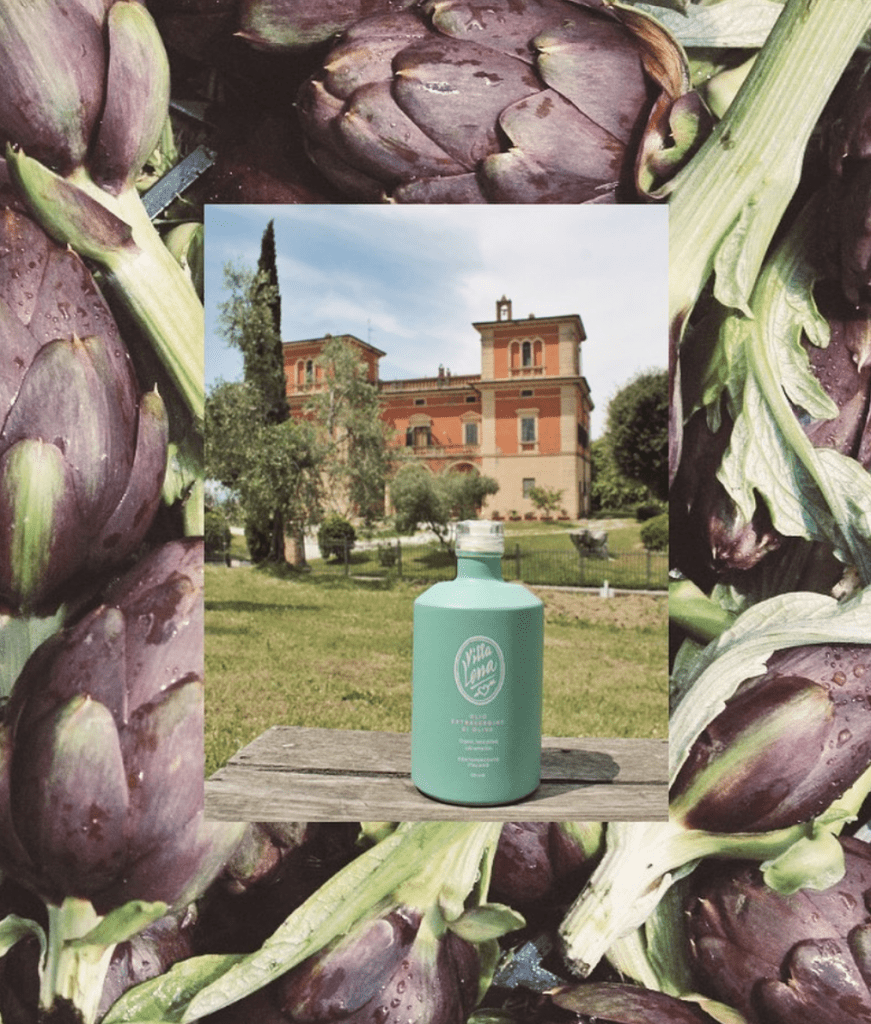 How do you choose the resident artists?
This is actually quite a long process. We start by reviewing the applications we have received internally. From there, we make a long list and conduct Skype interviews. Following that, we create a shortlist that goes to our advisory board. After they have issued their recommendations, we have our final list!
Can you tell us more about the residency?
The idea behind the residency was to create an open and democratic space, a place of exchange, and collaboration. This is why the residency is multi-disciplinary and we welcome anyone and from anywhere as long as they are committed deeply to their chosen discipline.
Do you have a favourite spot at the hotel?
I have quite a few. The Light & Rain Pavillion is a beautiful space, combining the old Roman tradition of oculus with Eastern asthetic of a zen garden, or the top of the mound in the medieval park of Toiano Vecchio with the best views of Tuscany.
An object that you particularly love?
Our striped pool umbrellas!
A fun fact about VillaLena?
Our truffle dog Igor is very bad at finding truffles but very good at stealing croissants from guests' breakfast tables
Who would be your ideal guest at Villa Lena?
Anyone and everyone.
SHOP
VILLA LENA'S COLLECTION
BLOG
Latest articles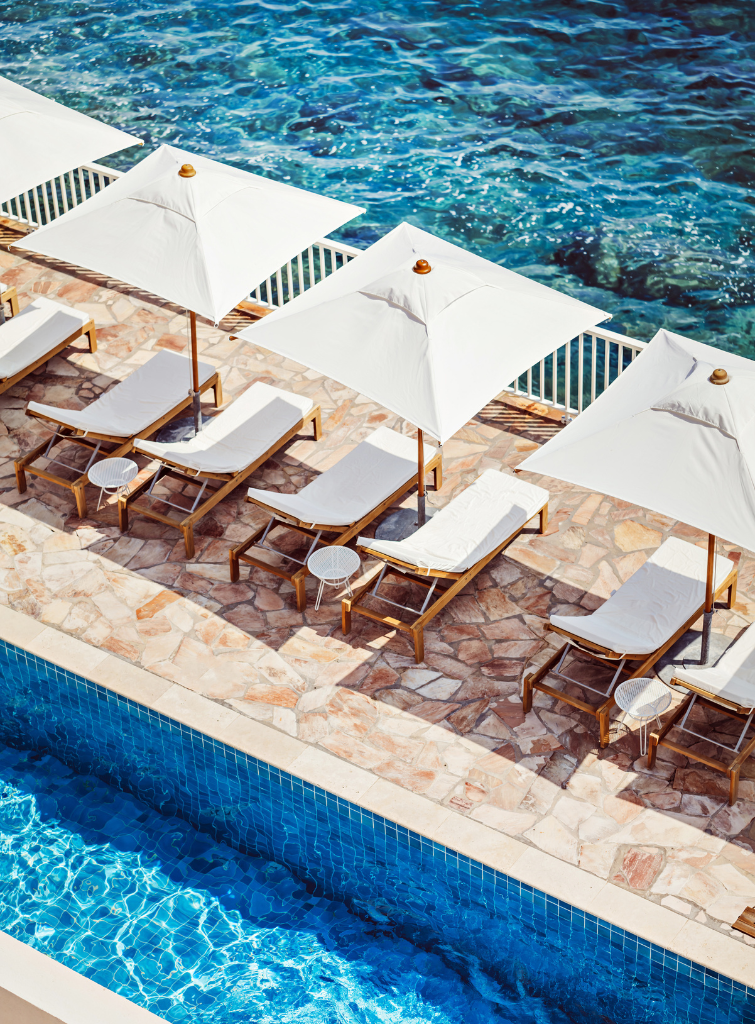 Nestled between the iconic locales of Cannes and Saint-Tropez, Saint-Raphaël presents a tapestry of stunning landscapes and shaded streets. 
Setting the stage for a memorable celebration requires a keen eye for detail and a touch of creativity. Louise Roe, the visionary founder of Sharland...
Bradley Agather is a creative consultant and stylist with an unerring knack for finding the sublime in the everyday. A former fashion editor, Bradley's discerning...