This store requires javascript to be enabled for some features to work correctly.
Marrakech, Morocco
Jnane Tamsna

Jnane Tamsna is a family-friendly hotel that benefits from a wonderful sense of space and light. A walk from bedroom to reception is likely to pass pools, covered pathways, and a discreetly located tennis court. It's an extremely photogenic location, and as you walk around it's easy to imagine yourself posed artfully in some shot accompanying an article entitled 'The Wonder of Marrakech'.


Moorish arches painted in a warm butterscotch frame views of bright blue skies and a verdant garden, where winding paths lead to five secluded villas housing deeply comfortable rooms styled in an easy fashion.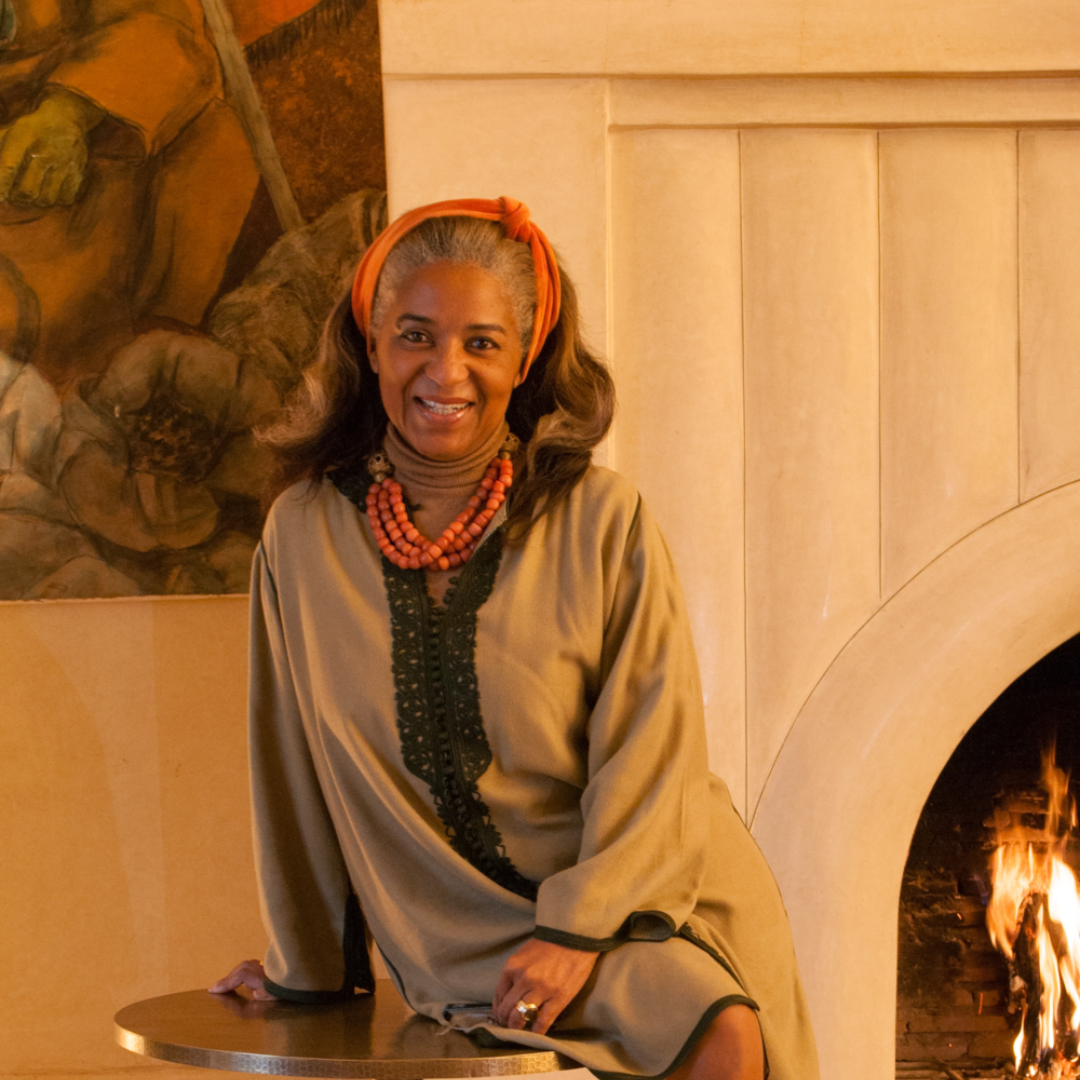 Meet the host - Meyranne Loum-Martin
"Marrakech has given me the opportunity to develop my creativity with incredible freedom. Here, everything is possible; you draw sketches in the morning, and the next day the ironworker comes up with the model."
Read more
Tips from the host
Tell us a little bit about Jnane Tamsna.

We are a unique boutique hotel which offers 24 individual rooms, private villa rentals and full exclusivity for events.
how would you describe the food at the hotel?

Drawing on Morocco's rich culinary heritage and inspired by modern Mediterranean cuisine, meals are a movable feast to be enjoyed in Jnane's vast gardens or in our spacious dining room.
your favourite object in the hotel?

I like the lamps which I adorn with horn and leather bracelets, and I love the photophores. I find unique glass and work metal around it. The handmaid textile which I transform in plaids and shoes, and handbags and cushions, which I've sourced in West Africa.
What's something most people don't know about marrakech?

I think Marrakech is very different than the rest of Morocco. The impact of the expats is significant. As much as Rabat is linked to politics and Casablanca to business, the people chose Marrakech because they fell in love with the town. 
The rooms
Take a peek inside
Attracting a Boho crowd of artists and writers, Jnane Tamsna is designed in a luxe ethnic style and rooms have elegant garden and roof terrace access. The Suites and Villas come with fireplaces, verandas and modern Moroccan-style decor.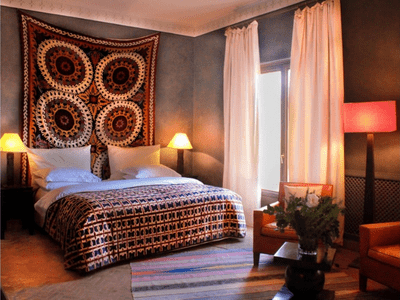 LARGE ROOM

A 42sq m room with a KIng bed, ensuite bath and shower, air-conditioning and free wi-fi. Boasting traditional elegance with a touch of modern chic, the large rooms have generous space and natural light that accentuates their Orientalist charm.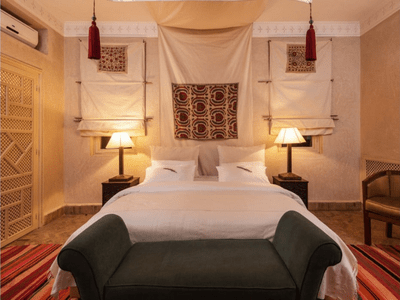 PAVILLION SUITE

A 44sq m suite with a private garden, a pool and a covered veranda with a breakfast table. The bedroom comes with a canopy-draped queen-size bed and the adjoining living room has an L-shaped sofa and is decorated with traditional local furnishings and wall hangings.
Read From
Flâneur Magazine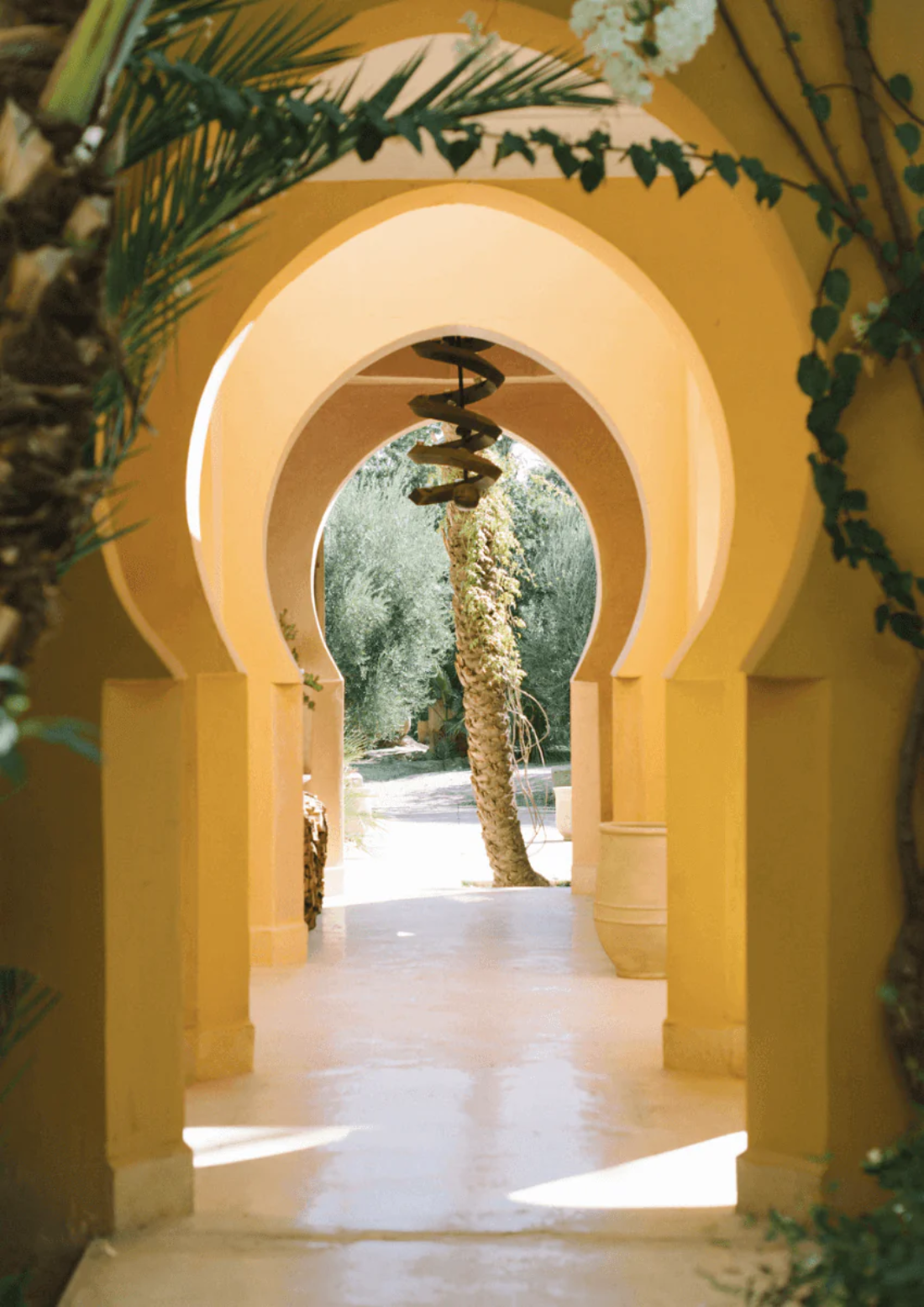 The exotic city of Marrakech, Morocco, attracts visitors from all over the world, drawn by its culture, history and unique architectural gems.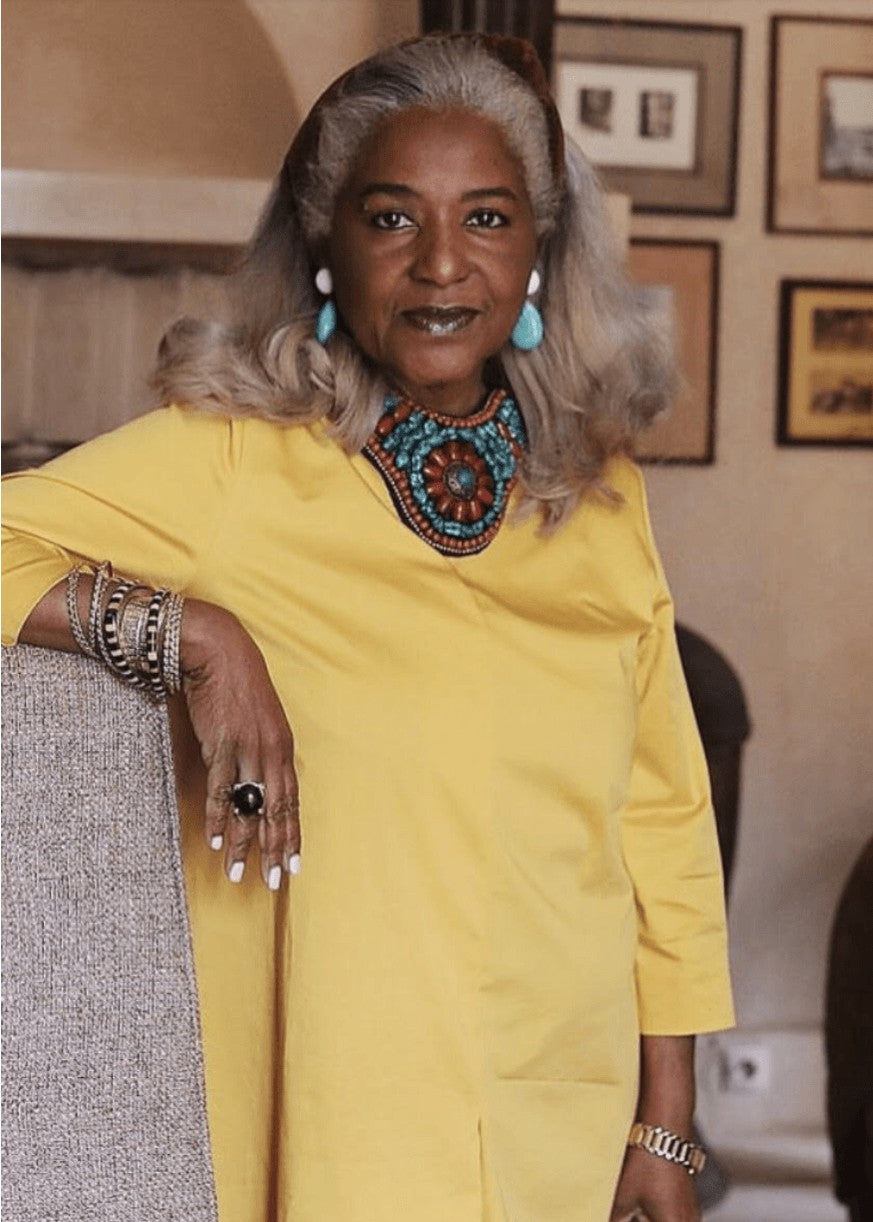 "Marrakech gave me the opportunity to develop my creativity with incredible freedom." Explains lawyer turned boutique hotelier extraordinaire Meryanne Loum-Martin. Maison Flaneur discusses her vision,...