This store requires javascript to be enabled for some features to work correctly.
THE FLÂNEURS
Meet Remy Renzullo, Decorator, New York City
Remy Renzullo is the rising star American decorator everyone is talking about. A decorator with a "soft spot for aristocratic interiors" mentions Architectural Digest; With an interior like "a mesmerizing story from an archive issue of The World of Interiors," says Vogue America; And a "cult-like" Instagram according to Tatler. There is something exceptional about Remy's work.  Remy started building a strong sense of style and taste, thanks to "the endless inspiration" of his childhood home in Connecticut. His mother, an interior designer, influenced his taste and gave him a particular incline for English interiors. The "English do unfussy better than anybody," he says with a smile.  We invite you to step into his world, an homage to the great interior design, tinged with romantic nostalgia, for homes that go beyond trends but anchors themselves in history. We sit down to discuss the source of his inspiration, his favourite addresses, and why the answers are in books.  
Picture by Ryan Lowry.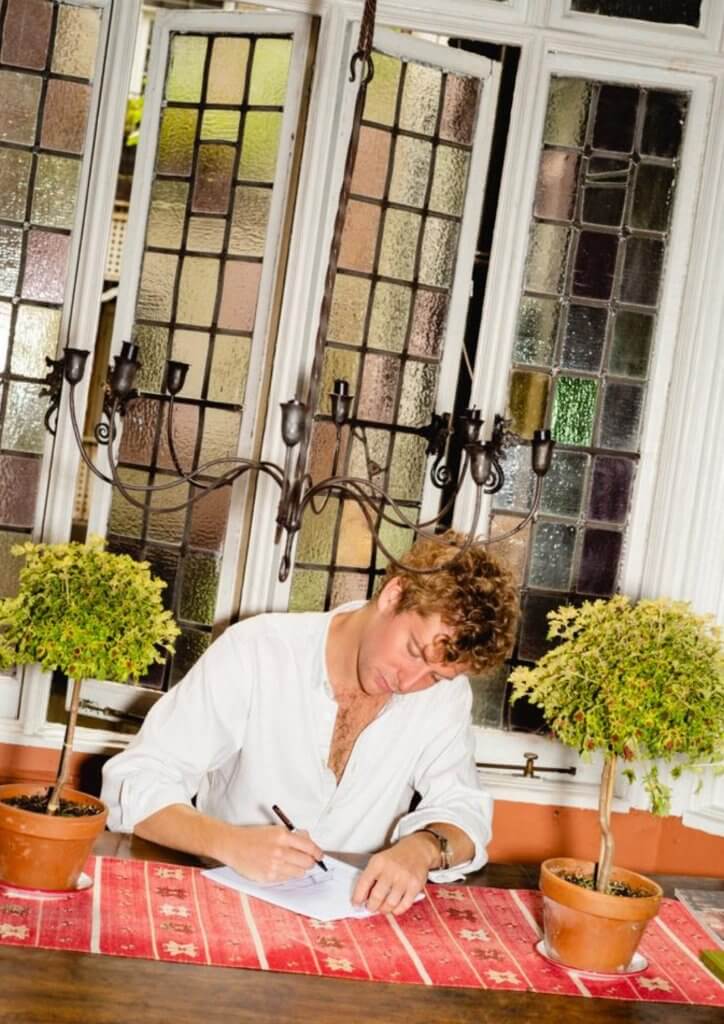 How would you describe your apartment in one word?

Unfinished. 


Tell us three things people might not know about you? 

I originally wanted to study Middle Eastern history and become a diplomat. 
I hate eating in restaurants. 
I can't drive a car. 


What makes a home in one word?

Warmth.


How would you describe your taste in one word?

Layered.


Where do you think your interest in interior came from? 

My childhood home was a world of endless inspiration. 


Define bad taste in interiors?

Trying too hard.
Where do you find your inspiration for interior design?

I read constantly – I prefer books to films, as it frees my mind to imagine the interiors and settings of the places that I'm reading about. Long car and train rides are great, I try to never fall asleep; I'd much rather be looking out the windows. I'm a big believer in intuition. When I first visit a prospective project I try to imagine the finished interior in my mind; rather than consume too much imagery before. That being said, my greatest resource is the archive of auction catalogues that I have. 


Who is your interior style icon? 

My mom. 


What advice would you give to people who want to learn more about interiors? 

Read as much as possible.


Describe your philosophy when it comes to decoration?

I'm as interested in furniture as I am in "decorating" – and I try to build a collection of furniture for my clients, as much as decorate their houses. I'm also, much to my clients' chagrin, not a fan of rushing things. I like rooms that look and feel lived in – that have a sense of history, and a bit of nostalgia; but that don't feel "period". I find there's nothing more banal than spaces that are too proper or perfect. I think ease is the most important quality in a room.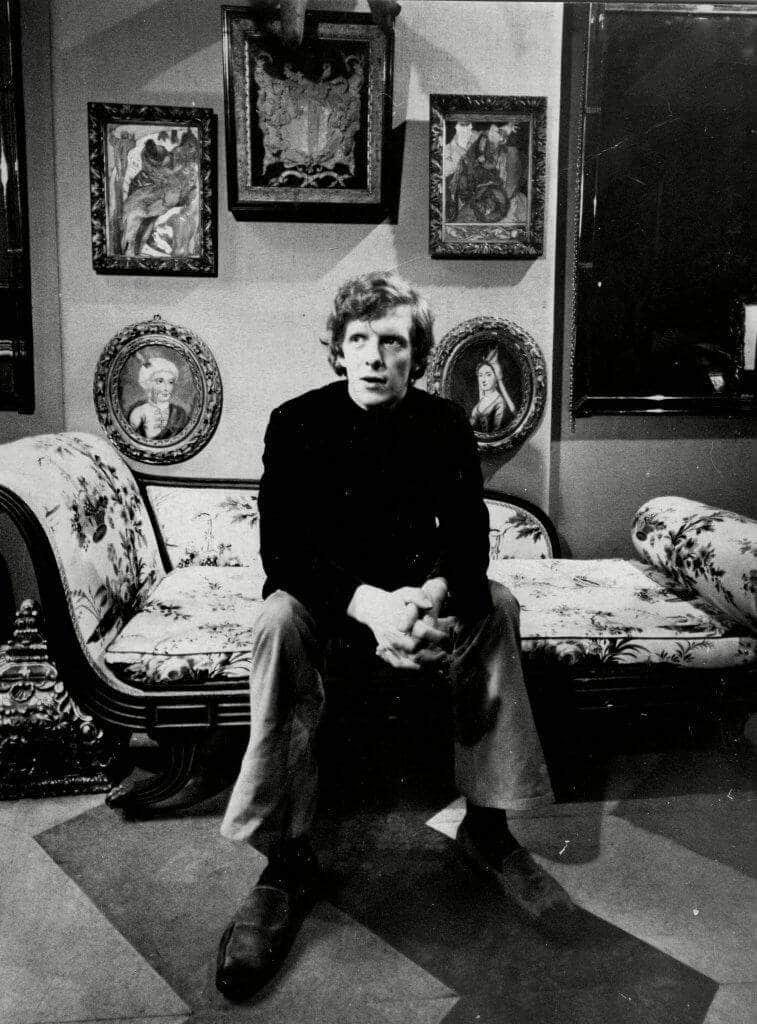 What would be your dream project? 

I'd love to do a really cavernous Georgian country house. 


What interior in retrospect would you have liked to have designed?

I once walked away from a project that was a full renovation of a house by Robert Adam, I don't like to live with regrets, but I always imagine in my head how it could have turned out. 


If you could have worked alongside any designer. Who would that be?
 
Christopher Gibbs wasn't a decorator per se, but either him or Geoffrey Bennison. 


How different is the approach of a restaurant/ hotel project rather than a home?

I wouldn't be able to comment, since I've stuck to residential up to now. I'd love to do a small country hotel – but largely because I'd like to make it feel like a really warm and inviting house. My grandmother always told me her favorite place to stay was the Connaught, in the 70s and 80s, as it felt more like staying in the home of a great rich friend – rather than a hotel. If I did a hotel, I'd like it to feel like that. 
BLOG
Latest articles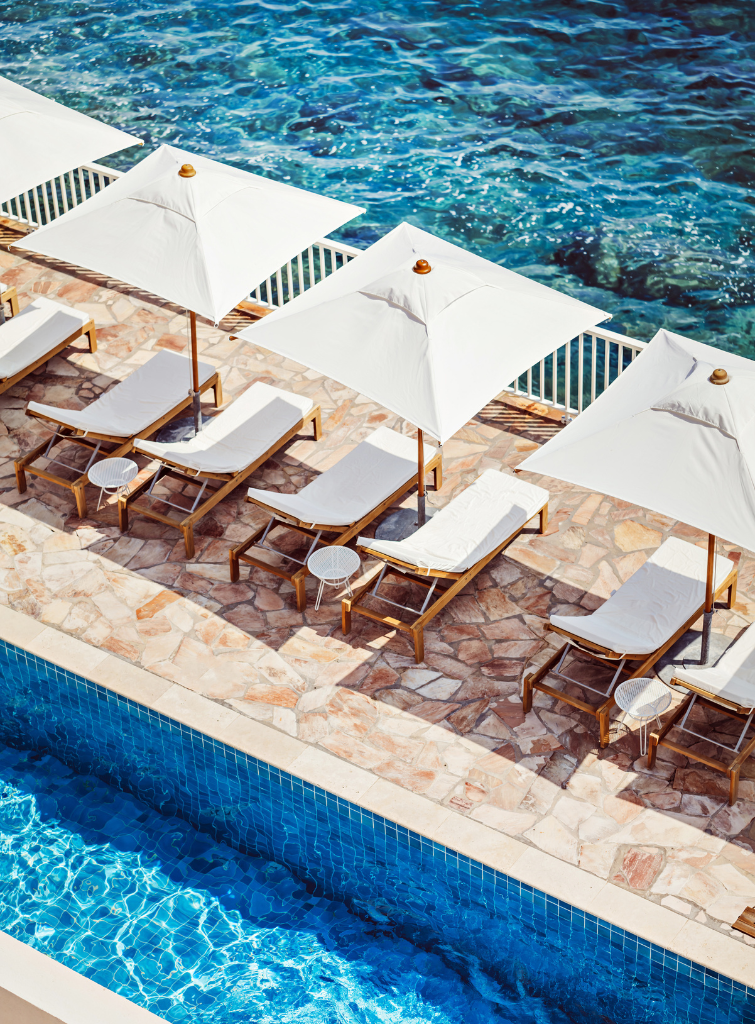 Nestled between the iconic locales of Cannes and Saint-Tropez, Saint-Raphaël presents a tapestry of stunning landscapes and shaded streets. 
Setting the stage for a memorable celebration requires a keen eye for detail and a touch of creativity. Louise Roe, the visionary founder of Sharland...
Bradley Agather is a creative consultant and stylist with an unerring knack for finding the sublime in the everyday. A former fashion editor, Bradley's discerning...