This store requires javascript to be enabled for some features to work correctly.
THE FLÂNEURS
Meet Lucy Carr-Ellison, Founder of Tart, London
Lucy Carr-Ellison (On the right of this picture), is a cook, food writer, and one half of the duo, with Jemima Jones of  Tart London.  Tart started in 2012 as a catering company that provides high-quality, healthy, and delicious on-site cooking for fashion and film shoots and private events. Lucy and Jemima, along with Tom Warren of Lock Studios, have opened Wild by Tart, in the heart of Victoria. In the 9000sq ft of this former power station and coal store in London, you'll find: a restaurant, bar, deli and kiosk, delicious food and so much more.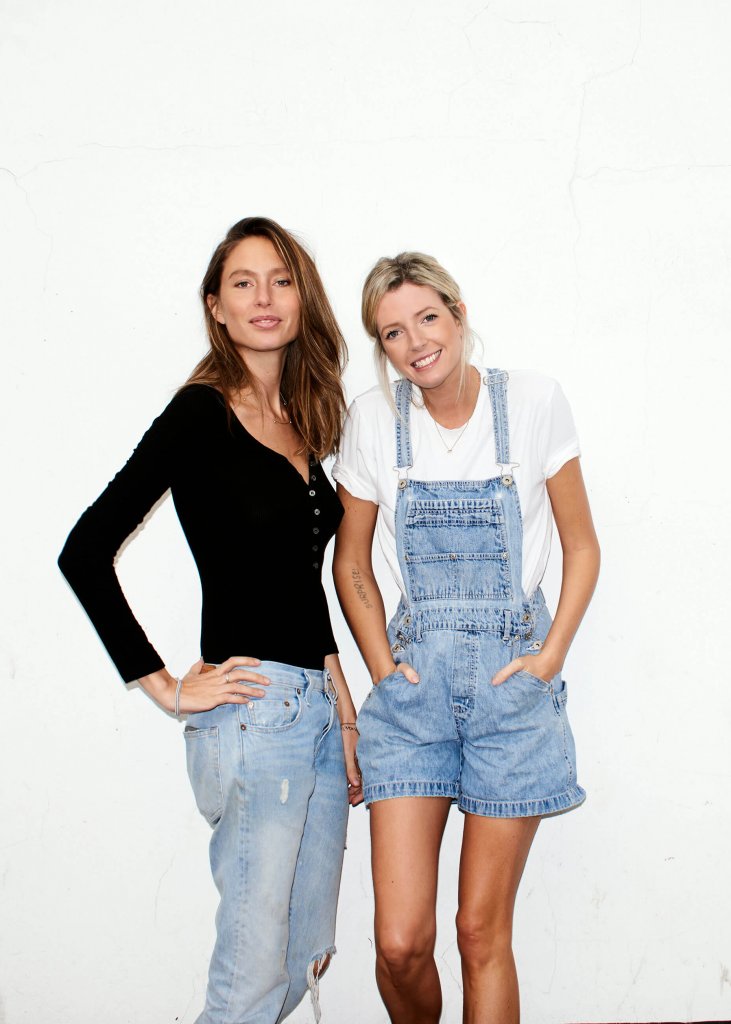 How would you describe Wild at Tart in one word?
Vibrant
How do you think tableware and interiors influence your work at Wild at Tart. 
Massively, we look at all the details from interiors right down the tableware, glasses, crockery; all of this is taken into consideration to ensure our customers get the best experience possible.
Your favourite design item from Wild at Tart? 
Our retail space is packed full of some of our favourite things; beautiful bowls and plates we sourced on travels, homeware and products that we love.
What is your favourite dish on the menu? 
Our menu is always changing so it's hard to pick a favourite; all the dishes you find on our menu are packed full of big flavours and seasonal ingredients, sustainably sourced where possible. We are launching our weekend brunch menu in October which has some of our all time favourite recipes on there.
What's Tart London food philosophy?
We strongly believe in a farm-to-fork ethos, where possible using produces from our respective family farms in Northumberland and Somerset and from our favourite suppliers across the UK.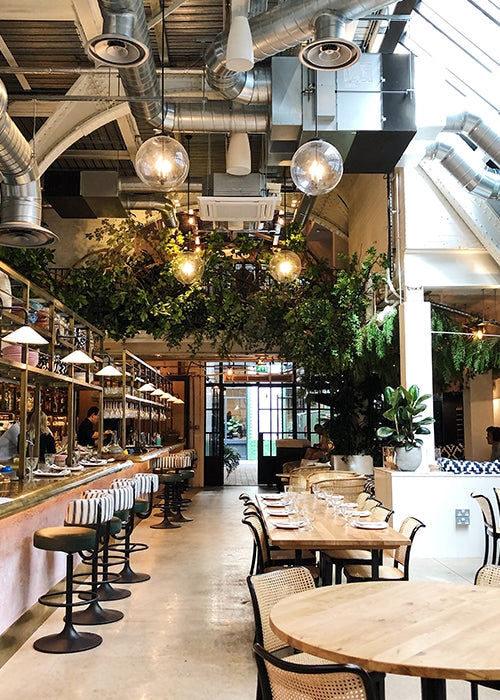 When hosting at home, what makes a good dinner?
What makes a great dinner party; make sure to start with a killer cocktail, we love a spicy margarita, make sure you've got a good playlist and always finish up with a cheeseboard.
Who would be your dream guest to have for dinner?
90s Leonardo di Caprio and Johnny Depp !
What are you home interiors like?
We both love to travel and our homes are filled with items we've picked up along our travels, light is important to us and we love having that indoor/outdoor feel.
Favourite restaurant in London/in the world?
In London, we're both big fans of the Towpath Cafe and also, the River Cafe, you simply can't beat their pasta
How would you define both of your tastes in design?
Light-filled, indoor oasis-style, sun-drenched, how you'd expect to feel in Morocco.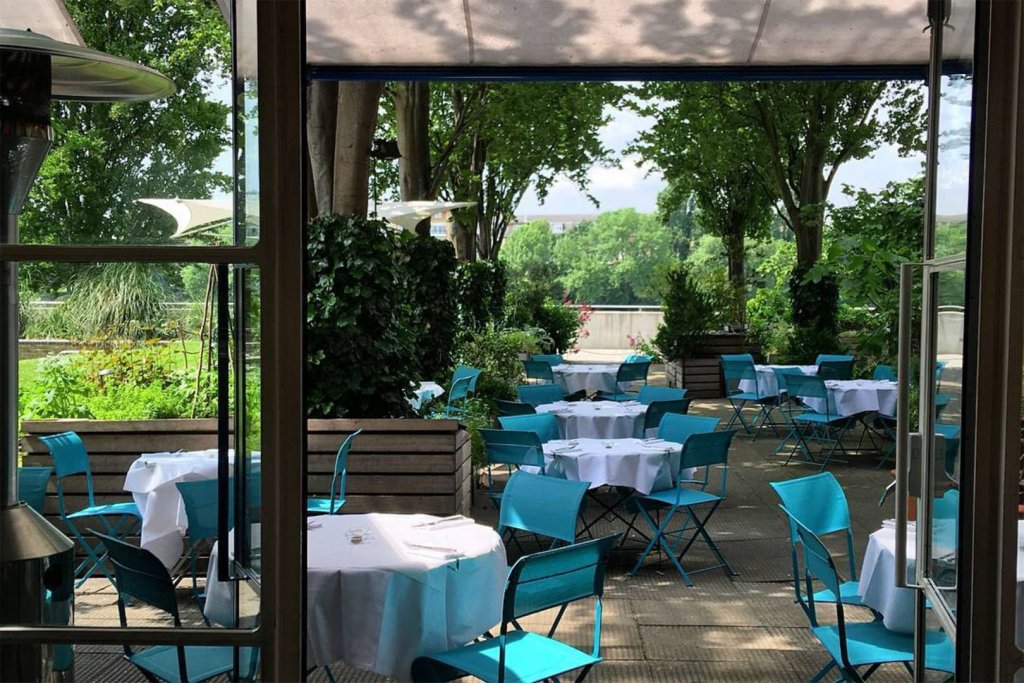 Favourite hotel in London/in the world?
Last year, I went to Kalinaw on Siagaro island in the Philippines which was incredible
Favourite address for decoration in London/ in the world.
Kempton Market, if you're luck
Is there an object you wish you had brought home from a hotel or a restaurant?
There's a hotel in Morocco called El Fenn, pretty much everything in there I wish I could have taken home.