This store requires javascript to be enabled for some features to work correctly.
How To
A Guide to Styling Table Lamps
Table lamps are not just a functional lighting source, but also an opportunity to add a touch of style and personality to any room in your home. Whether you're looking to create a cozy reading nook, add ambiance to your living room, or elevate your bedside table, table lamps are a versatile and essential element of interior design. In this article, we will explore how to style table lamps to enhance the aesthetics and functionality of your space.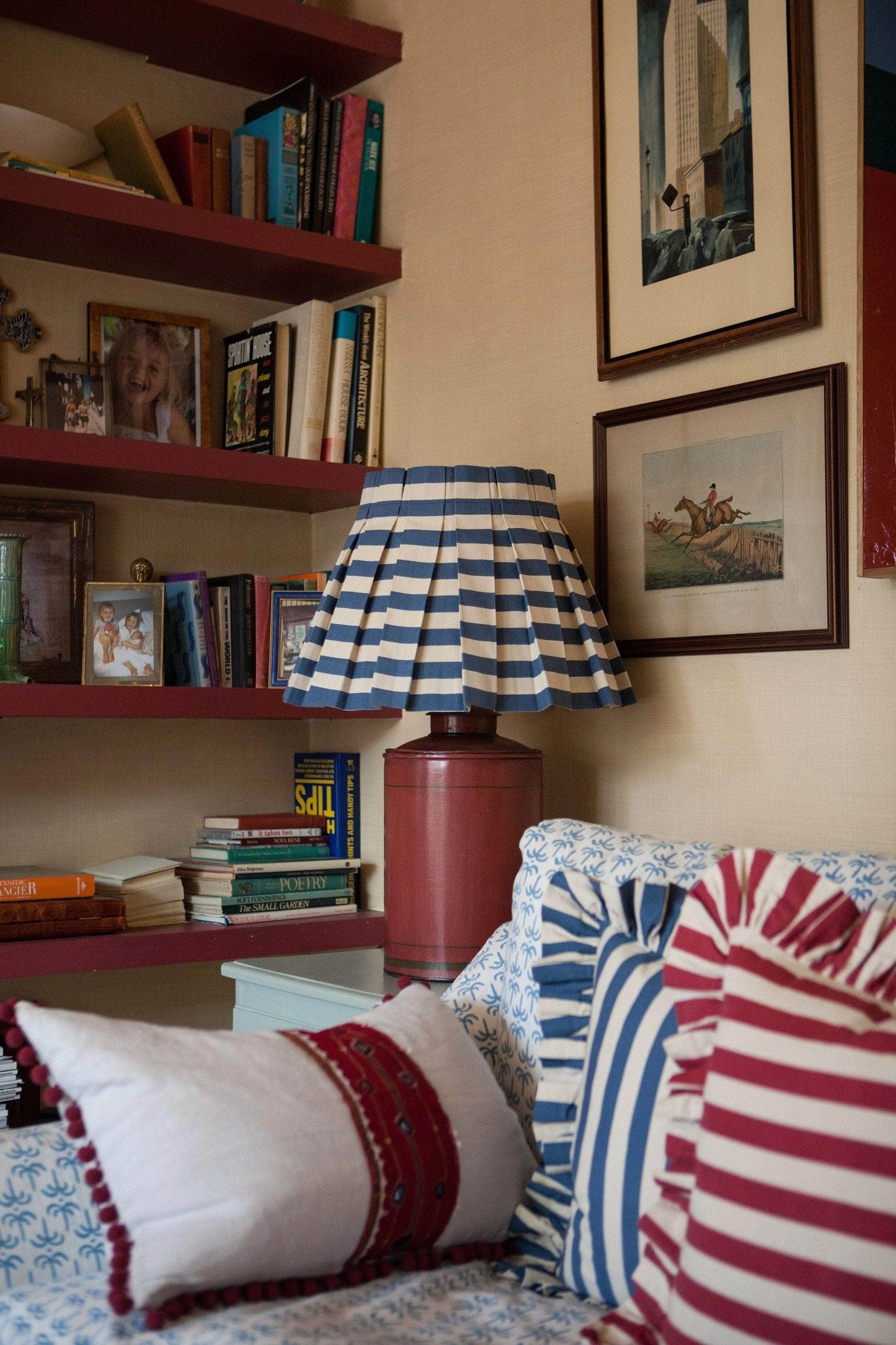 1. Choose the Right Size and Scale
Table lamps come in various sizes, shapes, and heights, and it's important to choose the right size and scale for your room. Consider the proportions of your table or surface where the lamp will be placed. A too-small lamp can look disproportionate, while a too-large lamp can overwhelm the space. As a general rule of thumb, the height of the table lamp should be proportional to the height of the table or surface it's sitting on. A lamp that is around 24-32 inches in height is usually suitable for most tabletops, while taller lamps can work well on larger surfaces or as statement pieces.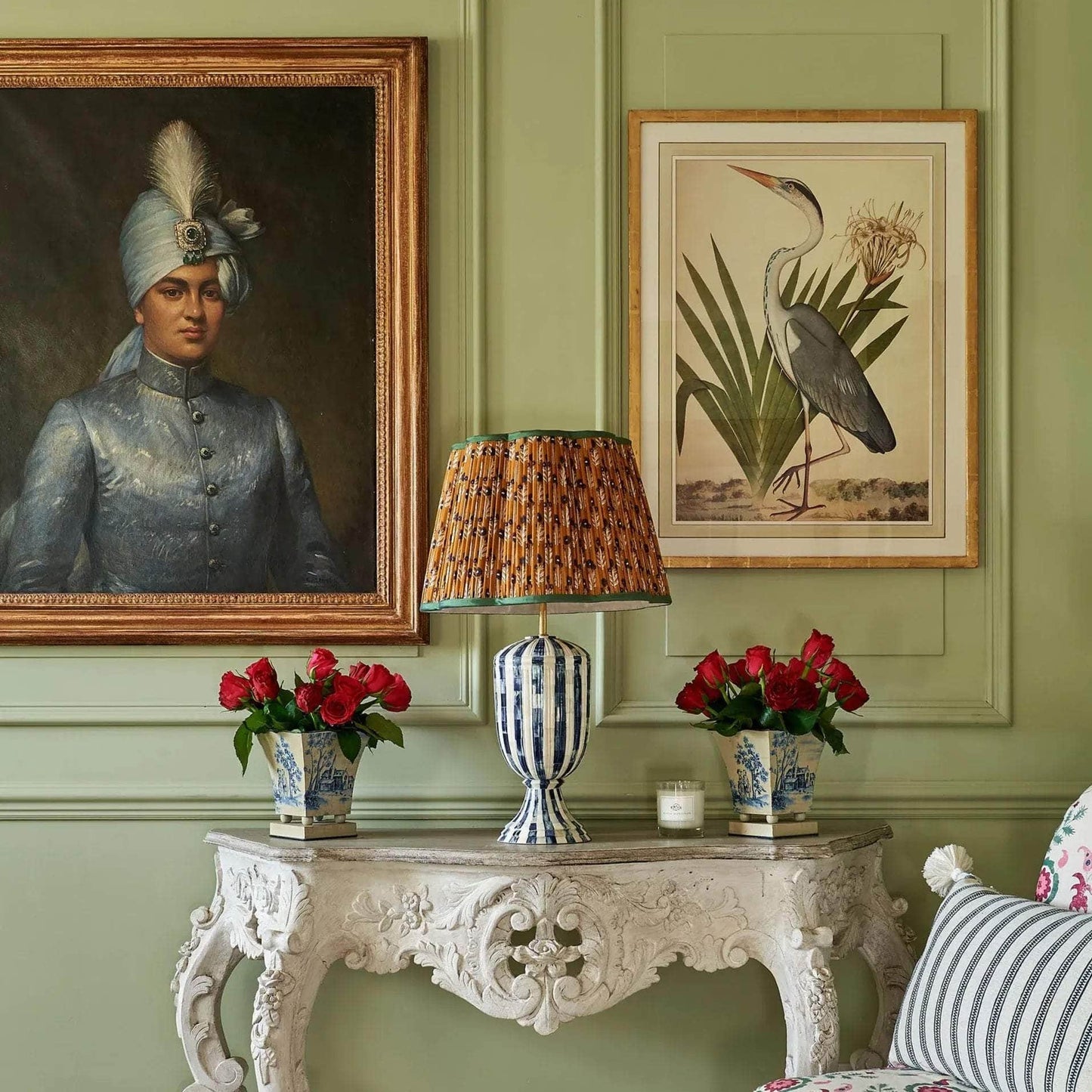 2. Complement the Style of Your Room
Table lamps can serve as stylish accents that complement the overall style of your room. Consider the existing decor, color scheme, and theme of your space when selecting a table lamp. For example, if your room has a modern and minimalist aesthetic, a sleek and simple table lamp with clean lines and a neutral color palette can complement the contemporary look. On the other hand, if your room has a traditional or vintage style, a table lamp with ornate details, such as a decorative base or a patterned lampshade, can add a touch of elegance and sophistication.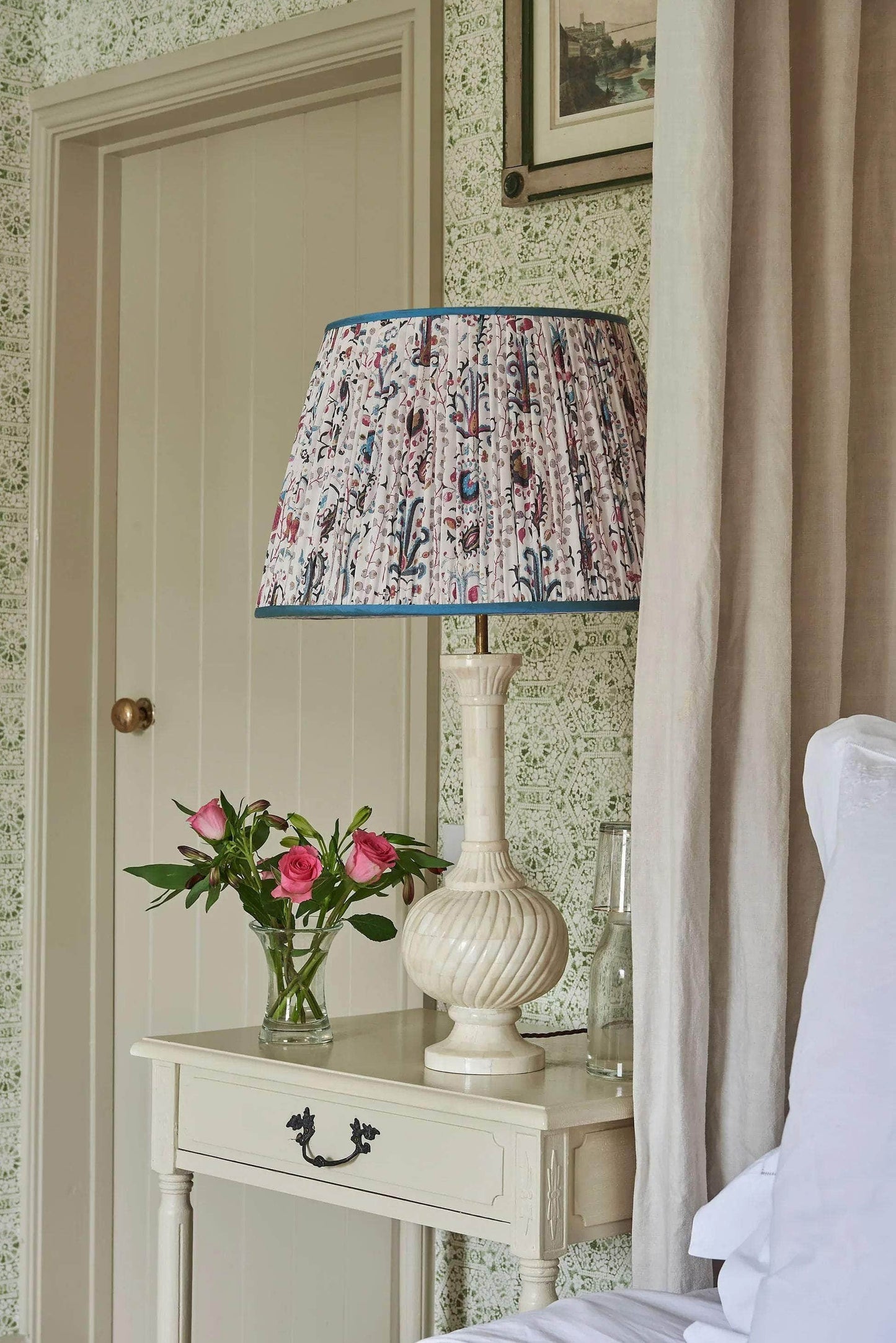 3. Play with Materials and Textures
Table lamps come in a wide range of materials and textures, and incorporating different textures can add depth and interest to your space. Consider the materials used in your room's decor and furniture and choose a table lamp that complements or contrasts with them. For example, if your room has a lot of wooden furniture, a table lamp with a wooden base can create a cohesive and harmonious look. Alternatively, if your room has a lot of soft fabrics, such as velvet or silk, a table lamp with a shiny metallic base or a textured lampshade can provide a beautiful contrast.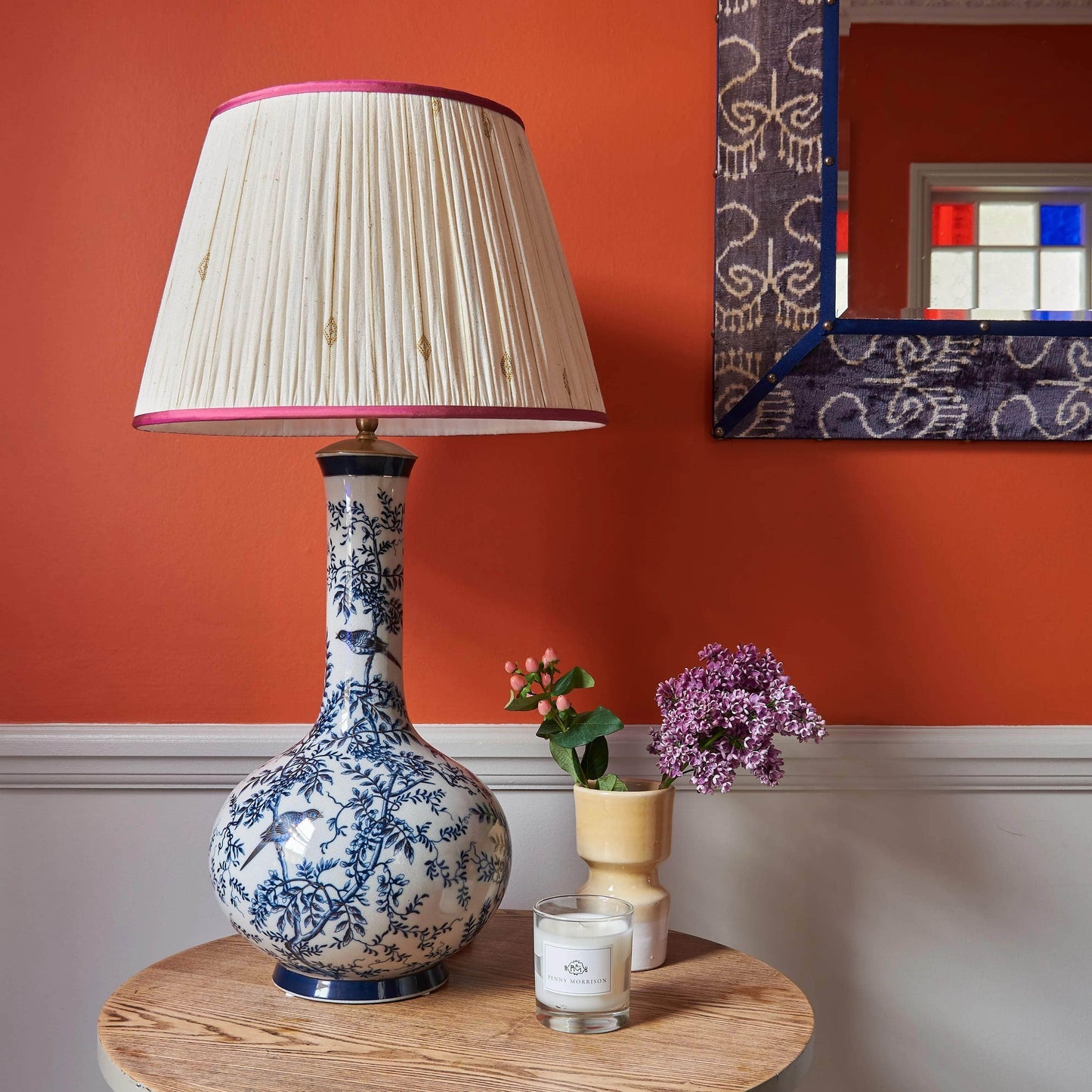 4. Consider the Lampshade
The lampshade is an essential component of a table lamp and can significantly impact the overall look and feel of the lamp. When selecting a lampshade, consider the function of the lamp and the ambiance you want to create. A light-colored lampshade can diffuse soft and warm light, creating a cozy atmosphere, while a darker or patterned lampshade can create a dramatic effect and cast interesting shadows. Additionally, the shape of the lampshade can also influence the style of the lamp. A drum-shaped lampshade can create a contemporary and modern look, while a bell-shaped lampshade can evoke a classic and timeless feel.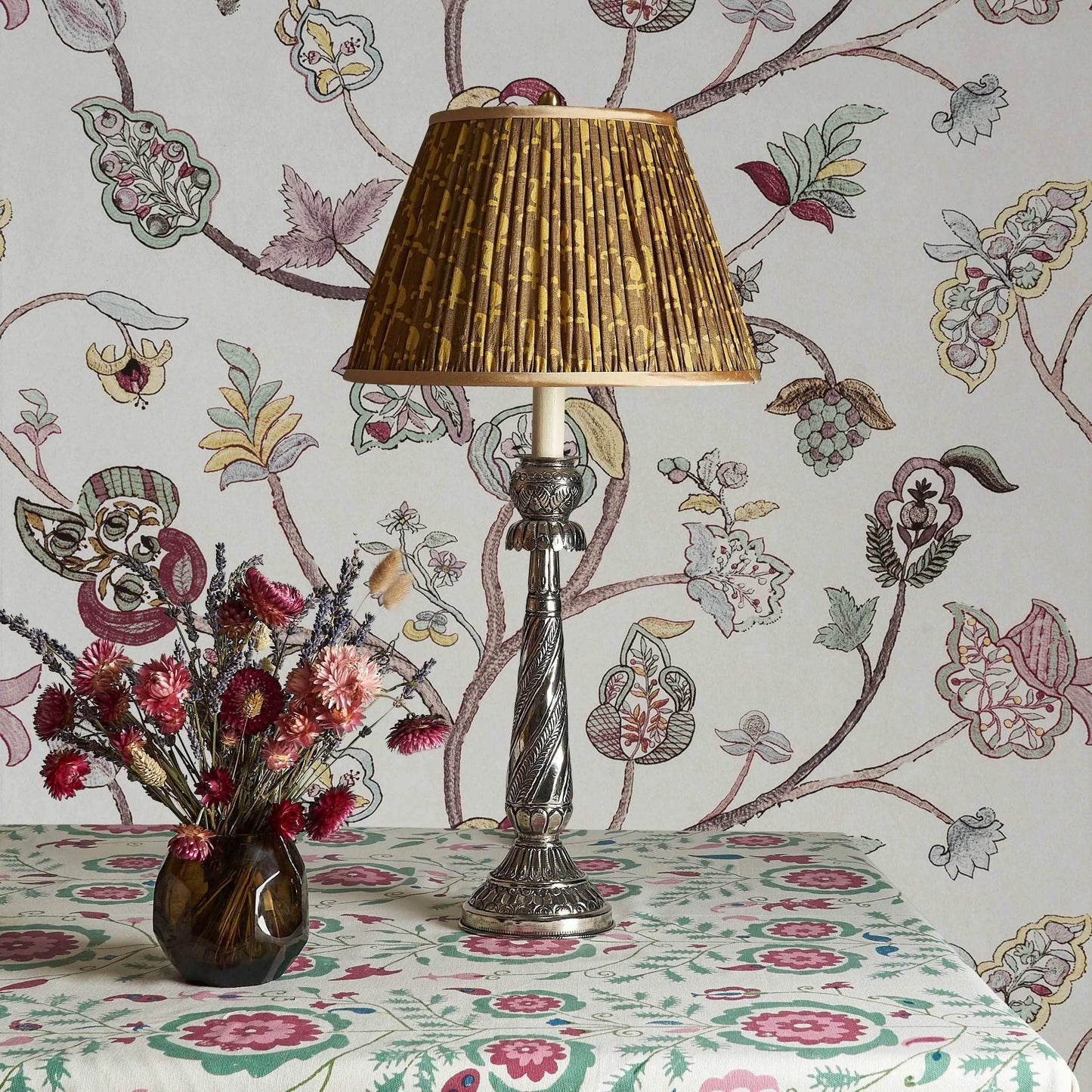 5. Pay Attention to Placement
The placement of your table lamps is crucial to their effectiveness in enhancing the aesthetics of your room. Consider the purpose of the lamp and the activities that will be carried out in the space. For example, if you're using a table lamp as a reading light, place it on a side table or a bedside table near a cozy reading nook or an armchair. If you're using a table lamp for ambient lighting in a living room, consider placing it on a console table or a mantel to create a warm and inviting atmosphere. Experiment with different placements and angles to find the most flattering and functional position for your table lamp.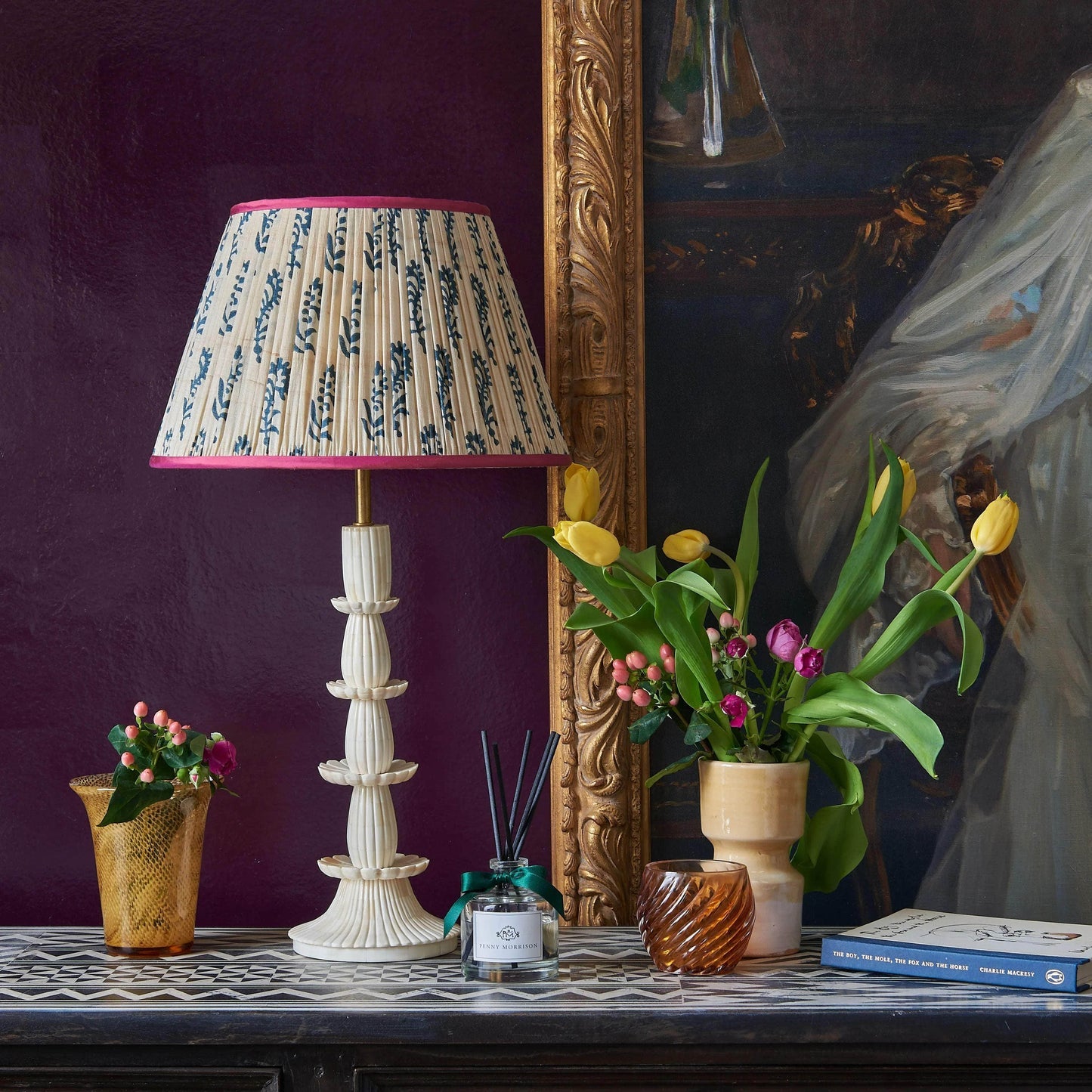 6. Layer Lighting
Table lamps work best when combined with other types of lighting to create a layered and balanced lighting
TRENDING NOW
Discover Table lamps
BLOG
Latest articles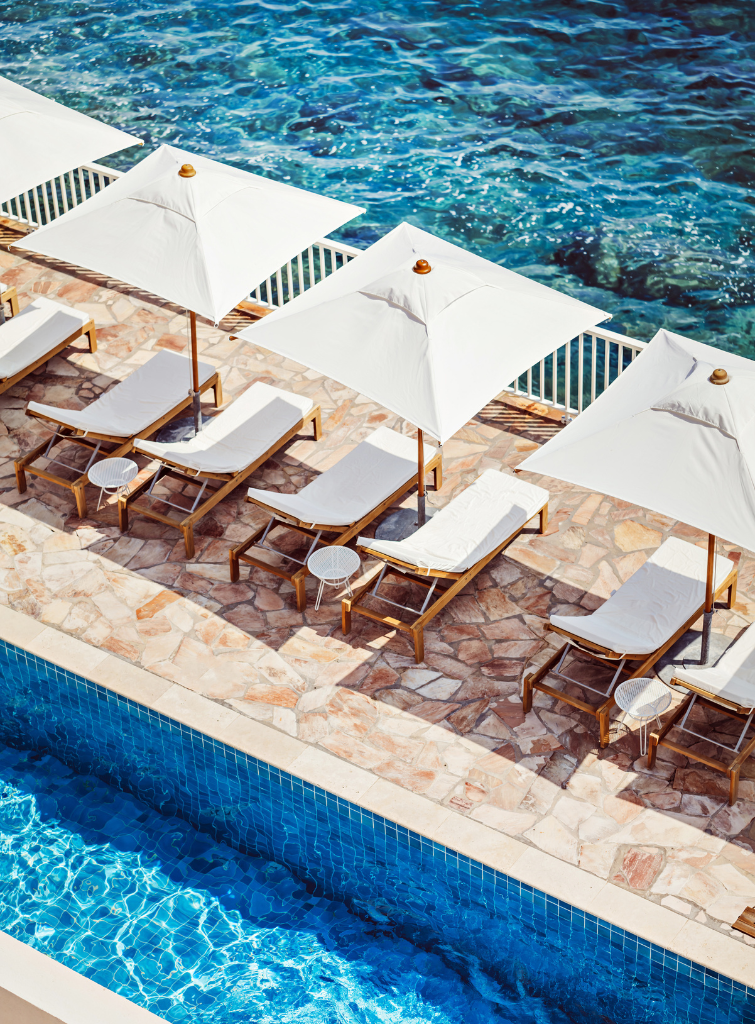 Nestled between the iconic locales of Cannes and Saint-Tropez, Saint-Raphaël presents a tapestry of stunning landscapes and shaded streets. 
Setting the stage for a memorable celebration requires a keen eye for detail and a touch of creativity. Louise Roe, the visionary founder of Sharland...
Bradley Agather is a creative consultant and stylist with an unerring knack for finding the sublime in the everyday. A former fashion editor, Bradley's discerning...