This store requires javascript to be enabled for some features to work correctly.
Design Inspo
How to introduce fabric into your home?
It might sound simple – some home furnishings are always fabric, and some (like cabinets or side tables) aren't. But when it comes to introducing fabric into your home, the number of options available when shopping for upholstered furniture or textiles can be overwhelming. Because adding fabric to your home's a quick win when it comes to increasing the comfort of your space, it's important not to get put off: leather sofas are durable and easy to clean, but they're often the easiest choice, meaning they offer the least reward. And because fabric can be woven in lots of ways, from lots of materials, the impact they can have on your home decor style is huge, if done in the right way. So if you're stuck for where to start, we've compiled our best tips for when it comes to introducing design's most popular fabric pieces into your home.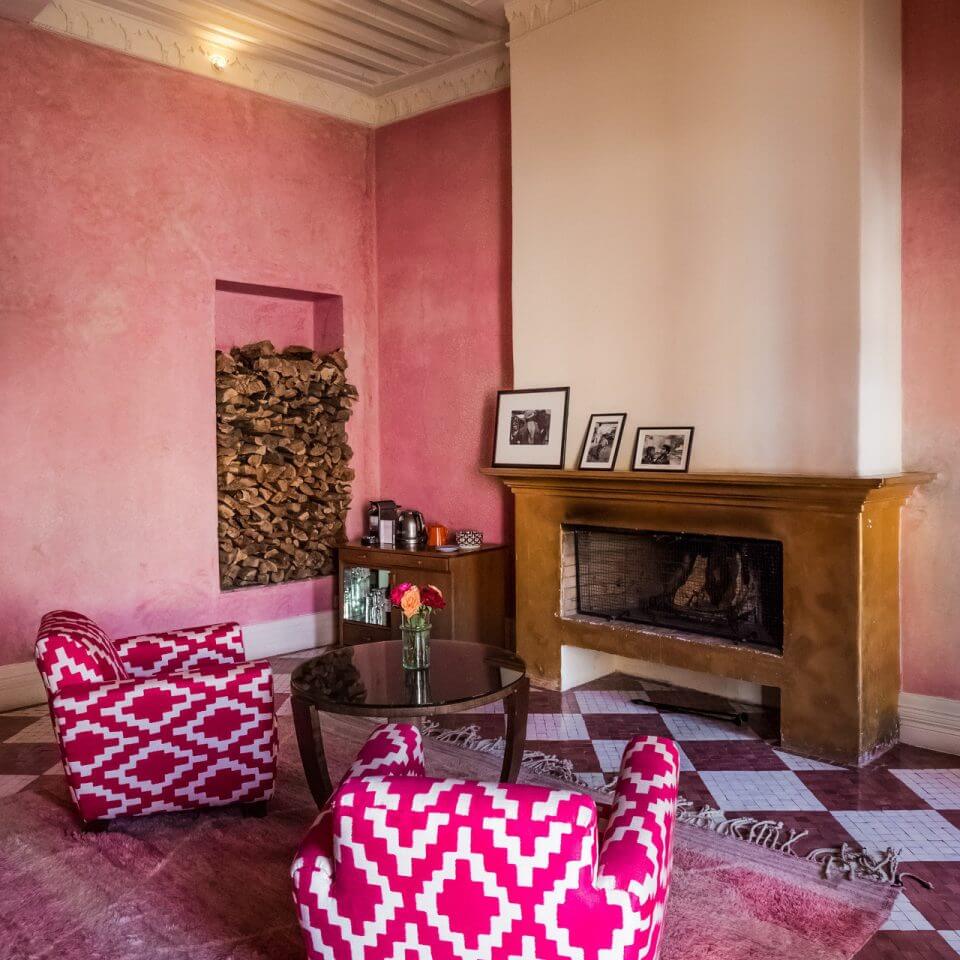 How to choose a fabric sofa?
It's probably going to be your biggest fabric investment, so picking the right sofa is an important interior decor decision. While there are lots of fabric types and styles to choose from, if you're going to accessorise your sofa with further fabric pieces, pick a sofa that's on the plainer side – think cream linen or rich blue velvet. Both sofa designs are durable, but making a pared-back choice means you won't have to worry about fabric or pattern clashes when adding a statement fabric throw or a red striped cotton cushion.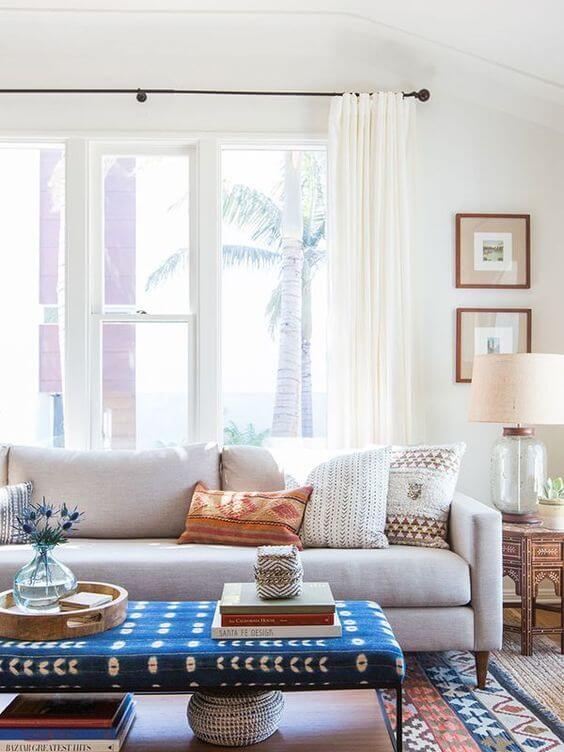 How to pick the right rug?
After deciding where to place your rug, considering how you use the space it'll occupy is your second consideration before introducing it into your home. In high-traffic areas, like hallways or under dining tables where chairs will be moved on or off it frequently, stick to rugs made of flat-weave fabrics or with a shorter pile, like this classic Berber rug. But for under sofas or beds, where you're likely to walk less frequently, a deeper pile patterned rug or a hand-woven wool rug will work well.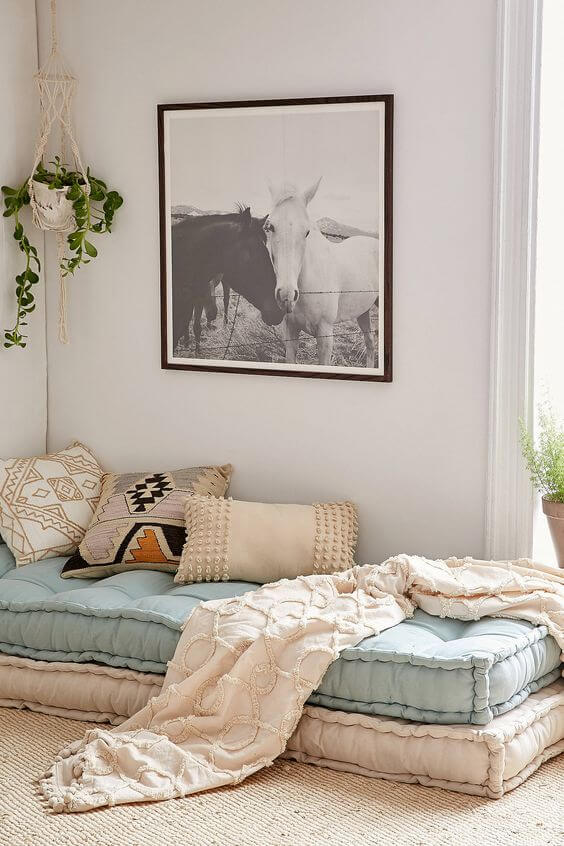 How to pick the best throw?
When it comes picking a throw – whether it's for your living room or bedroom – the most important thing to consider is how you intend to use it. If it's for decorative purposes only, a lightweight fabric like this pom pom cotton throw, or one made of linen, will work as well as heavier fabrics. Pick a plain colour – like this simple blue throw – if your room's already busy. Or, use your throw to increase your room's energy by picking a patterned fabric, like this patterned wool throw. Wool throws are best for those who want function as well as form: they're heavier in weight, and will keep you warm while adding to your space's aesthetic.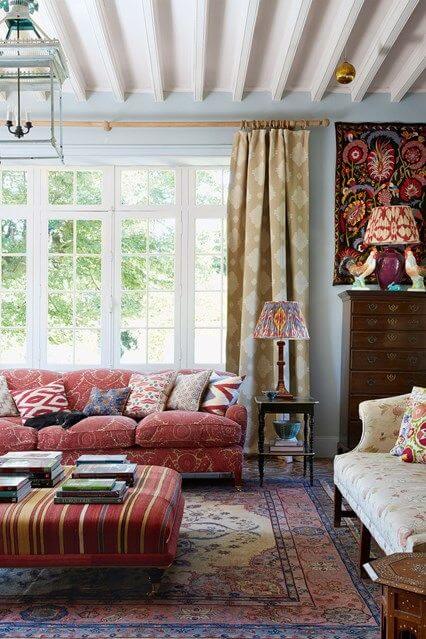 How to add fabric cushions to your sofa?
Introducing fabric scatter cushions to your sofa or bed is a simple and affordable way to bring pattern and colour into your room. If you're looking to create a bold look, a light blue striped cushion on top of a navy fabric sofa makes a modern statement. Or, if you're not quite ready to commit, opt for reversible styles with a plain fabric back – that way, you can flip them to suit your mood. As well as colour and pattern, fabric type's important too: avoid velvet if you have pets who are likely to make your cushions their new bed, and instead opt for cotton or linen fabrics which can easily be de-fluffed with a rubber brush.
Add bold fabrics with
Alice Palmer& Co
BLOG
Latest articles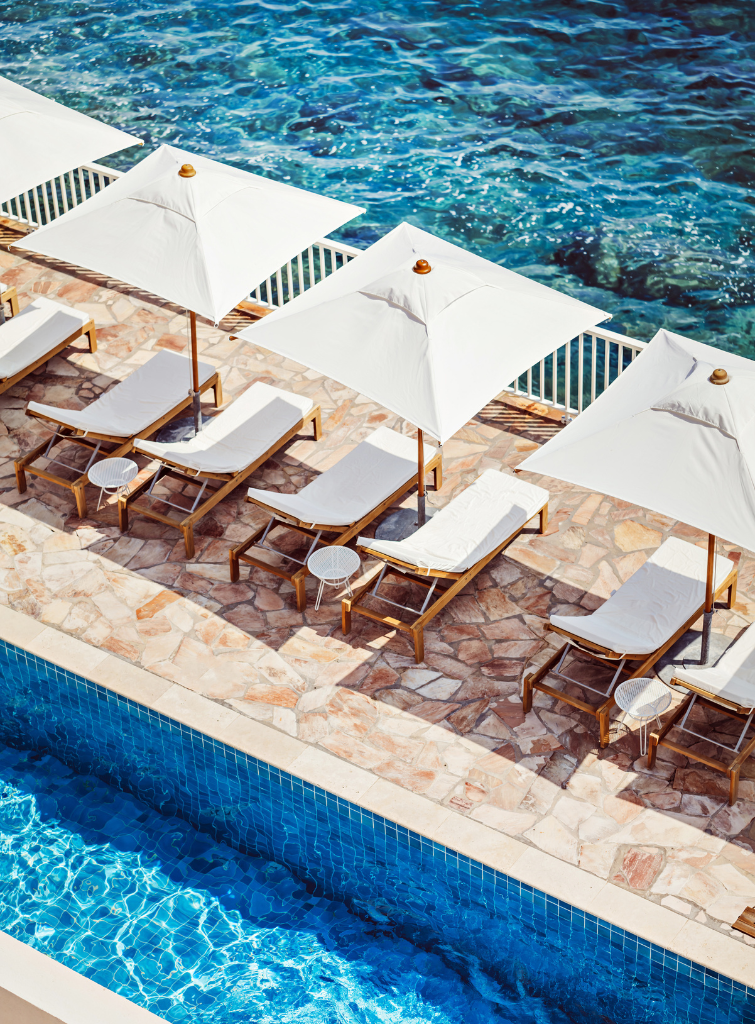 Nestled between the iconic locales of Cannes and Saint-Tropez, Saint-Raphaël presents a tapestry of stunning landscapes and shaded streets. 
Setting the stage for a memorable celebration requires a keen eye for detail and a touch of creativity. Louise Roe, the visionary founder of Sharland...
Bradley Agather is a creative consultant and stylist with an unerring knack for finding the sublime in the everyday. A former fashion editor, Bradley's discerning...