This store requires javascript to be enabled for some features to work correctly.
DESIGN HUB
10 Inspirational Tablescape Themes for Your Big Day
Planning a wedding can seem like a never-ending to-do list of jobs to delegate, decisions to make and things to book, but once the big tasks are taken care of – dress, venue, entertainment and food, of course – you can hone in on the smaller details that really make the day, like the table decor.


Tablescaping is a great way to imbue your personality into the big day; whether you like to keep things simple and classic or go all-out with an extravagantly maximalist scheme, it's an opportunity to get creative and make it an even more memorable experience for all. We've put together 10 inspirational schemes to suit every couple and wedding, from on-trend colour palettes like pink and green to muted decor best suited to autumnal nuptials. 
Whether you want to create pops of colour, or you're the kind of bride to forgo a white dress completelely, a vibrant scheme is a great way to add personality to your day. We'd opt for watercolour pastels in harmonious tones tied together with ricrac trims for extra playfulness.
Big white wedding or pared-back minimalism, classic all-white decor not only ensures the focus is entirely on you, but it also creates a sense of tranquility and a peaceful atmosphere. Play with textures to ensure this simple scheme doesn't fall flat, and don't forget flowers and candles in abundance.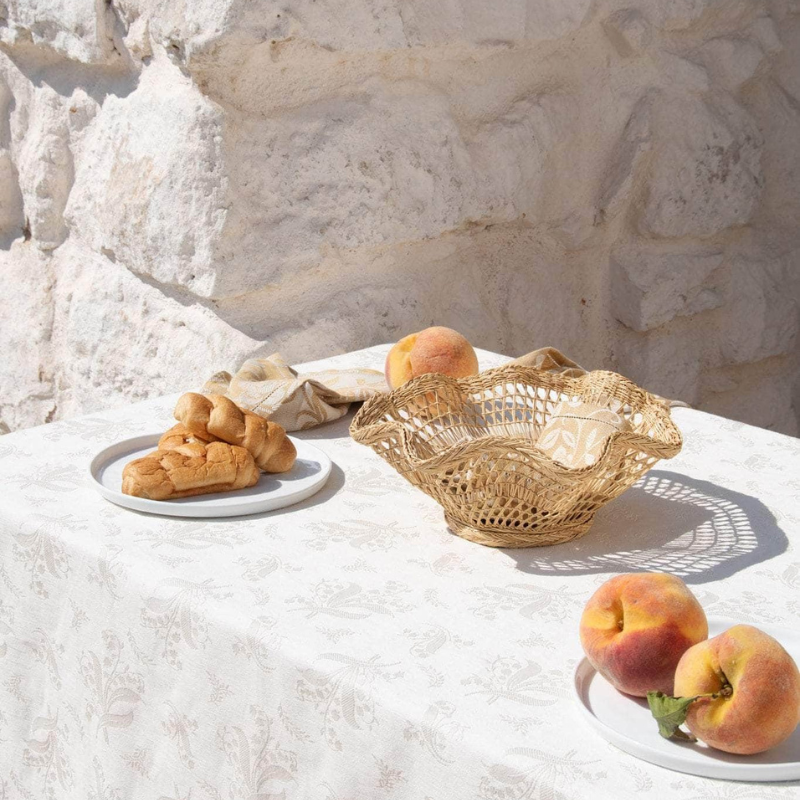 No wedding is complete without copious amounts of flowers, so why not extend that sentiment to your table decor? Complement bouquets of blooms with cottagecore-inspired tablecloths, embroidered napkins, plates to match and, of course, more bud vases than you can count.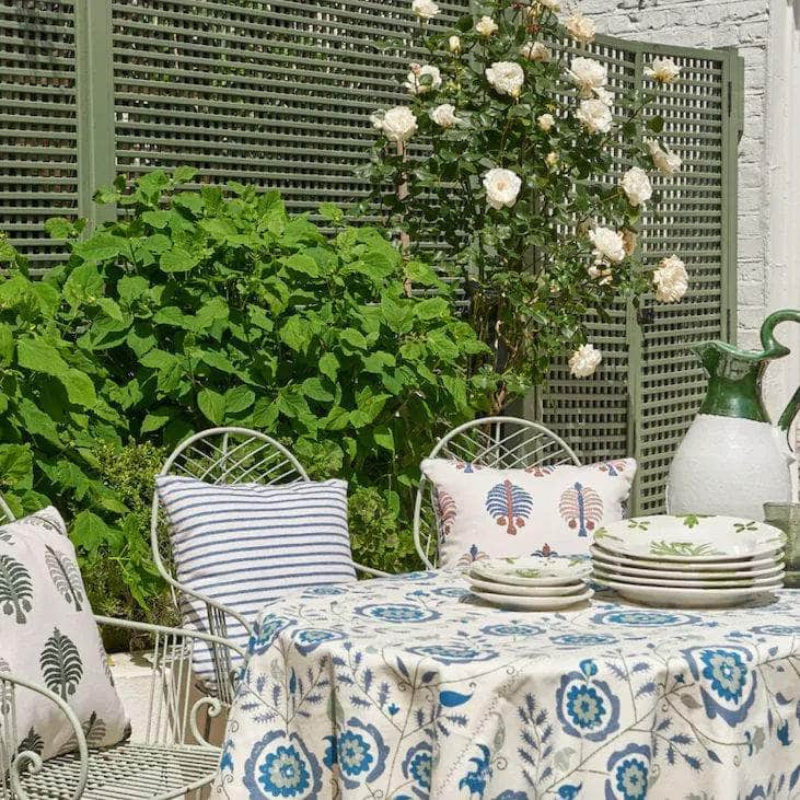 Planning your big day on a rugged beach? Or perhaps your spouse-to-be is a keen fisherman? Either way, forget the tired ship wheels, messages in bottles and shells, and lean into the coastal aesthetic with tongue-in-cheek shellfish decor and nautical stripes for good measure.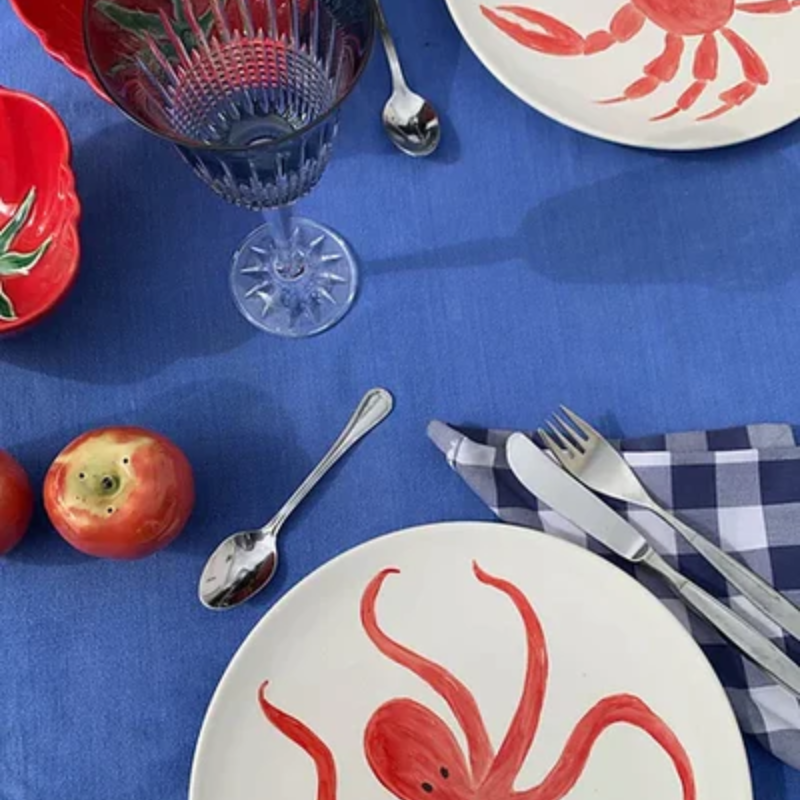 Barbiecore is undoubtedly having a moment, but there's a way to bring it into your big day without tipping into cliché. Avoid anything overly embellished in favour of muted blush tones, sculptural silhouettes and handcrafted elements for a much cooler and more grown-up effect.
Another way to do monochromatic tablescaping, an all-green scheme not only taps into the trending hue, but also perfectly harmonises with almost any kind of floral arrangements. Mismatched pieces like ticking stripes, decorative glassware and candles galore in verdant shades are the way to go.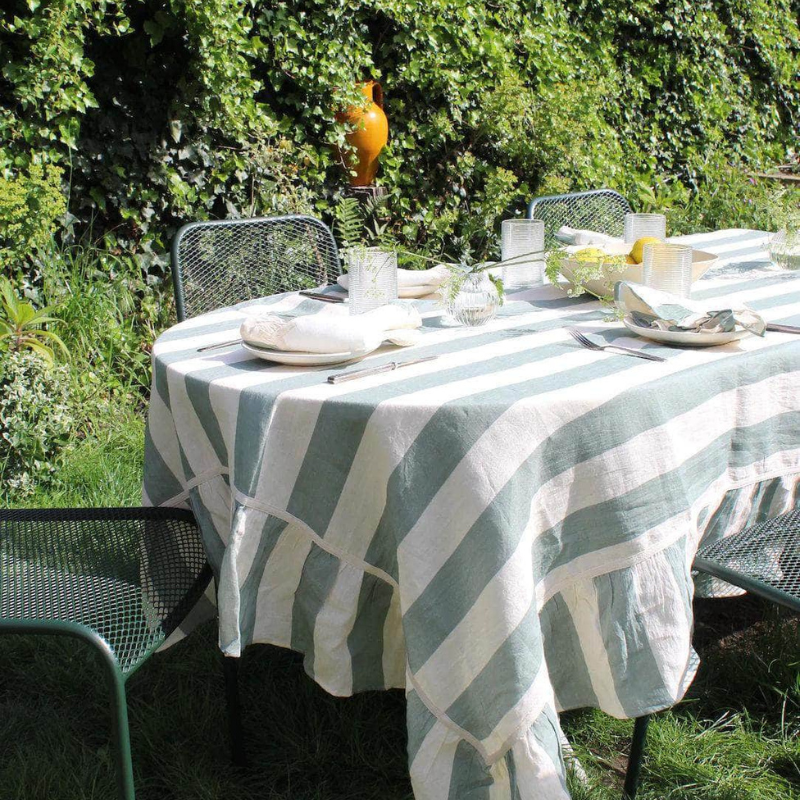 Natural textures are the perfect modern update to the usual bohemian aesthetic if you're planning a more informal reception. Plenty of rattan, artisanal pieces and ceramics in muted shades of yellow, terracotta and cream work best to create a relaxed, summery vibe.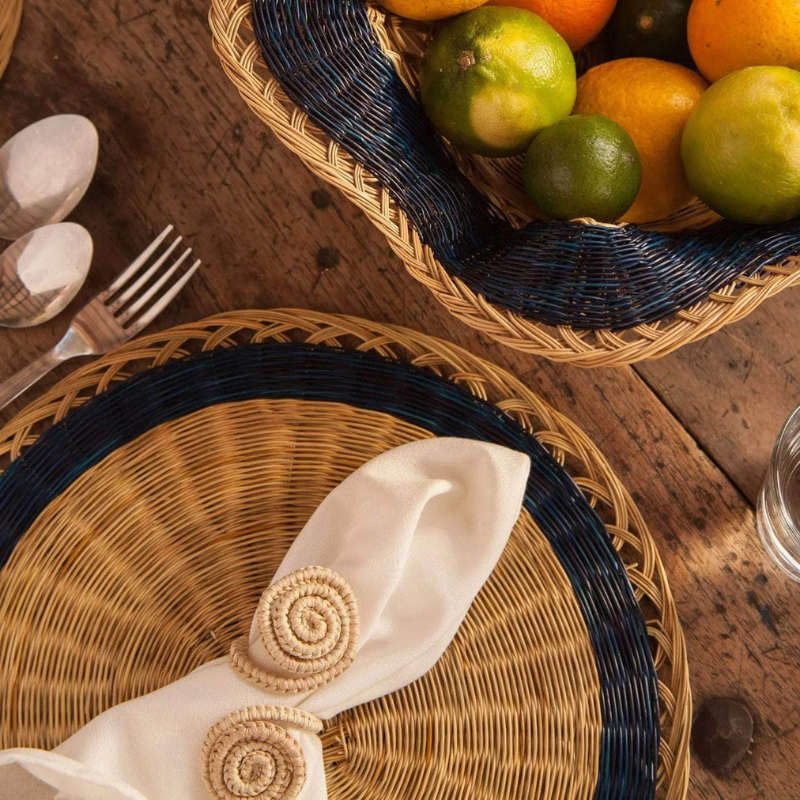 Dopamine (table) dressing
If tradition just isn't your thing and "more is more" is your mantra, celebrate personal style with all-out maximalism. Anything goes with this theme; think bold colours, clashing patterns, textures galore and joyful details to inspire a boost of dopamine for you and your guests.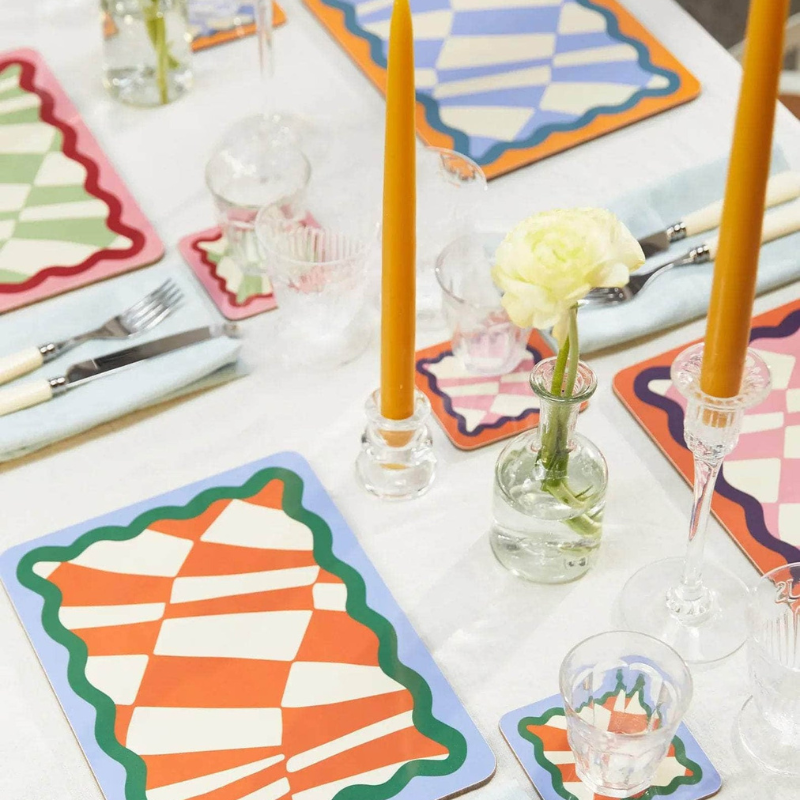 Wedding season might traditionally be in spring and summer, but if an autumn ceremony is on your agenda, your tablescape may as well match. Embrace muted tones of ochre and green, alongside leafy motifs and rustic finishes to create a cosy, but no less impactful, effect.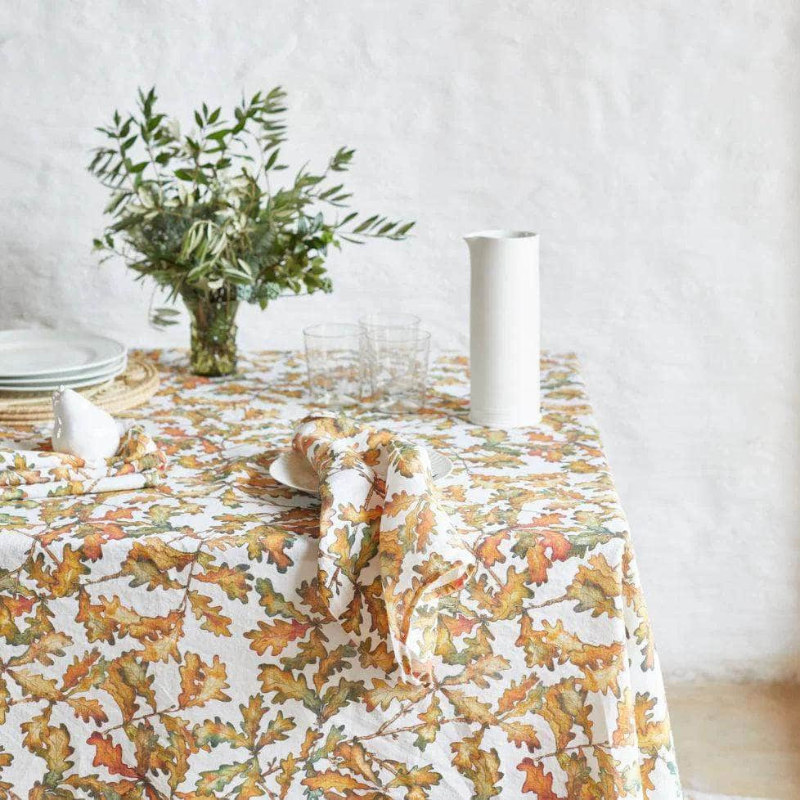 For a dreamy destination wedding on a far-flung island (or somewhere closer to home), there's no better excuse to add a tropical touch to your tables. Breezy linen tablecloths, palm-embellished crockery and even napkin rings inspired by the local fauna are the perfect way to pay homage to the location.