This store requires javascript to be enabled for some features to work correctly.
DESIGN HUB
10 Embroidered Masterpieces That You Can't Resist
Discover a world of exquisite craftsmanship and timeless elegance with our curated collection of the best embroidered pieces and linens available on our site. From delicate napkins to enchanting tablecloths, each item showcases the artistry and attention to detail that make them true treasures for your home. Discover the work of our most talented artisans like Malaika and Sew Bella, and be blown away by their talents.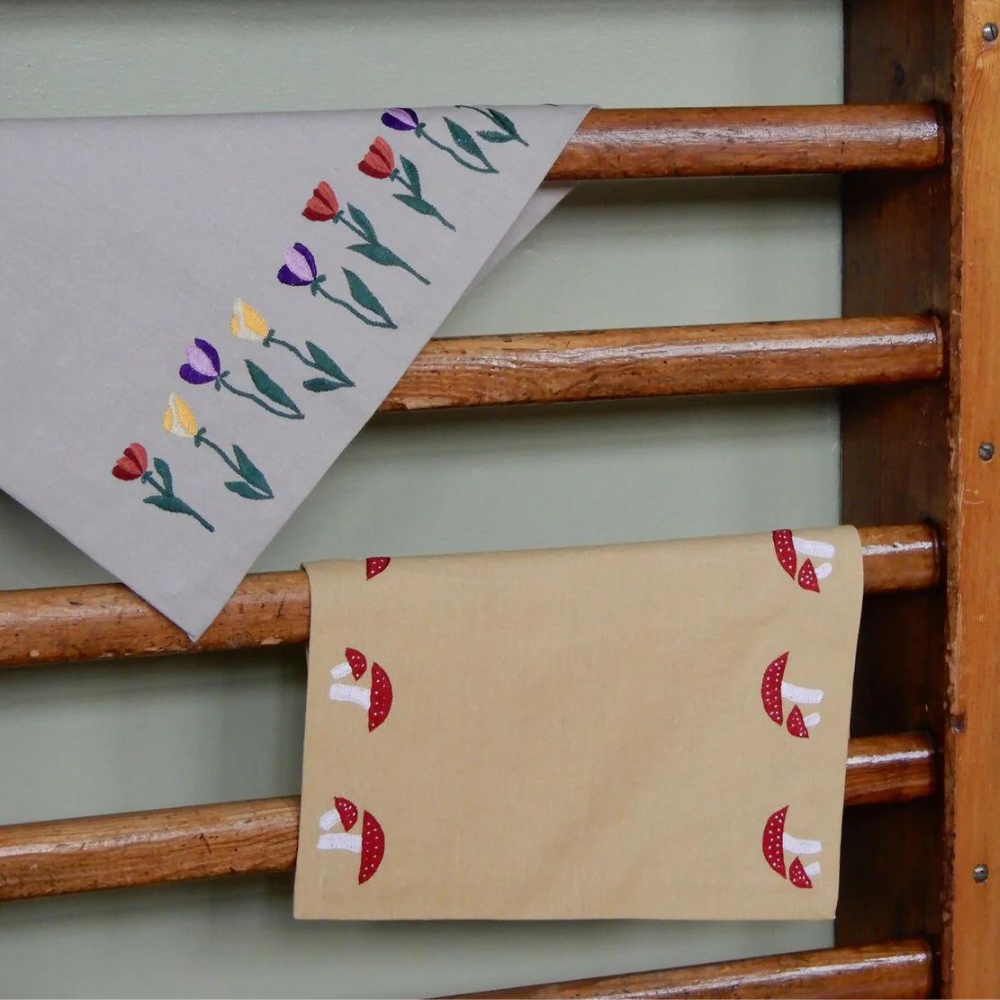 Mushroom Placemat. £22
This mushroom hand-embroidered placemat by Jore is a captivating and whimsical addition to your dining table. With meticulous embroidery showcasing the animated details of the toadstools, it adds a playful touch to your meals. Make every dining experience enchanting with these placemats.
Shop now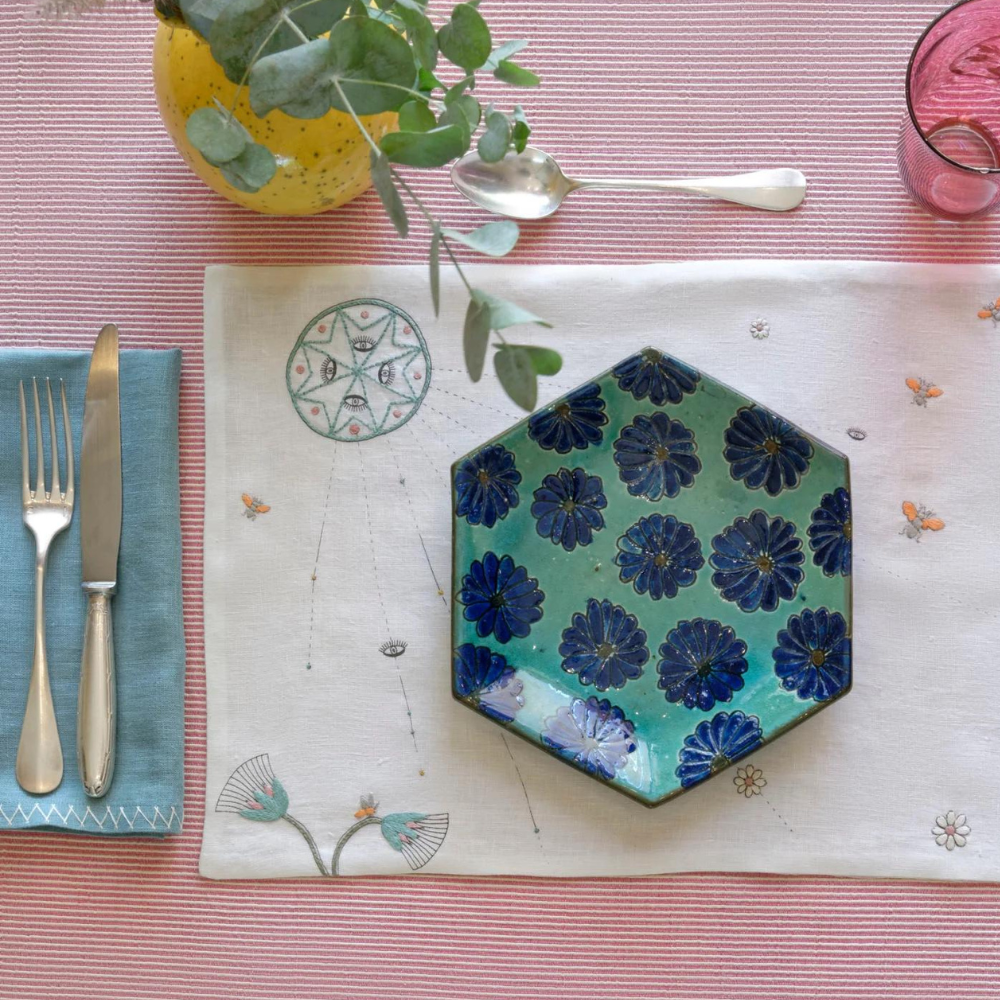 Serendipity Placemat, £44
The Serendipity placemats from Malaika are a stylish and versatile choice for your dining table. With their abstract and contemporary design, these placemats bring a touch of artistic flair to your meals. These placemats effortlessly elevate your table setting, adding a modern and sophisticated ambiance to any occasion.
Shop now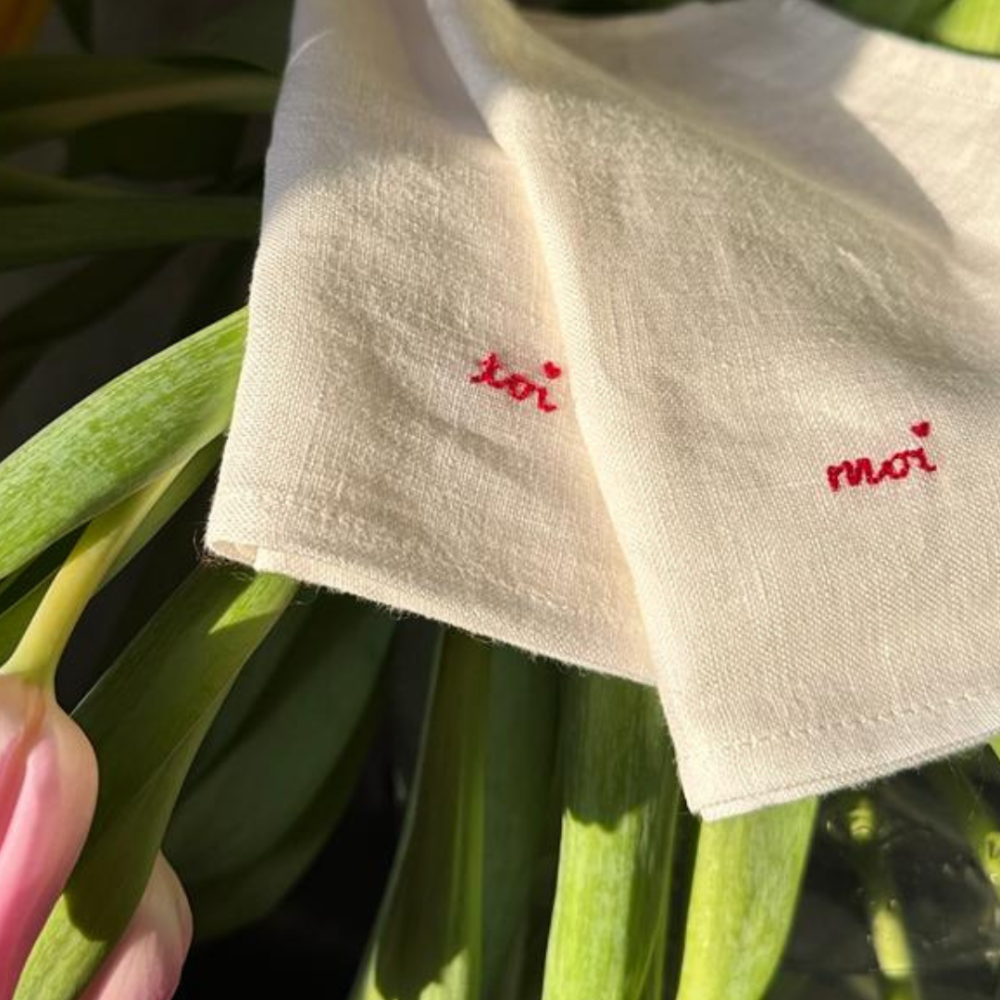 Toi & Moi Napkins, £36
Say I love you with this adorable pair of napkins expertly embroidered by the one-woman-band that is Sew Bella. These charming napkins are not just a table accessory; they are a heartfelt declaration of affection. Whether it's a romantic dinner for two or a sweet gesture of appreciation, these napkins embody the language of love, allowing you to express your love in the most delightful way.
Shop now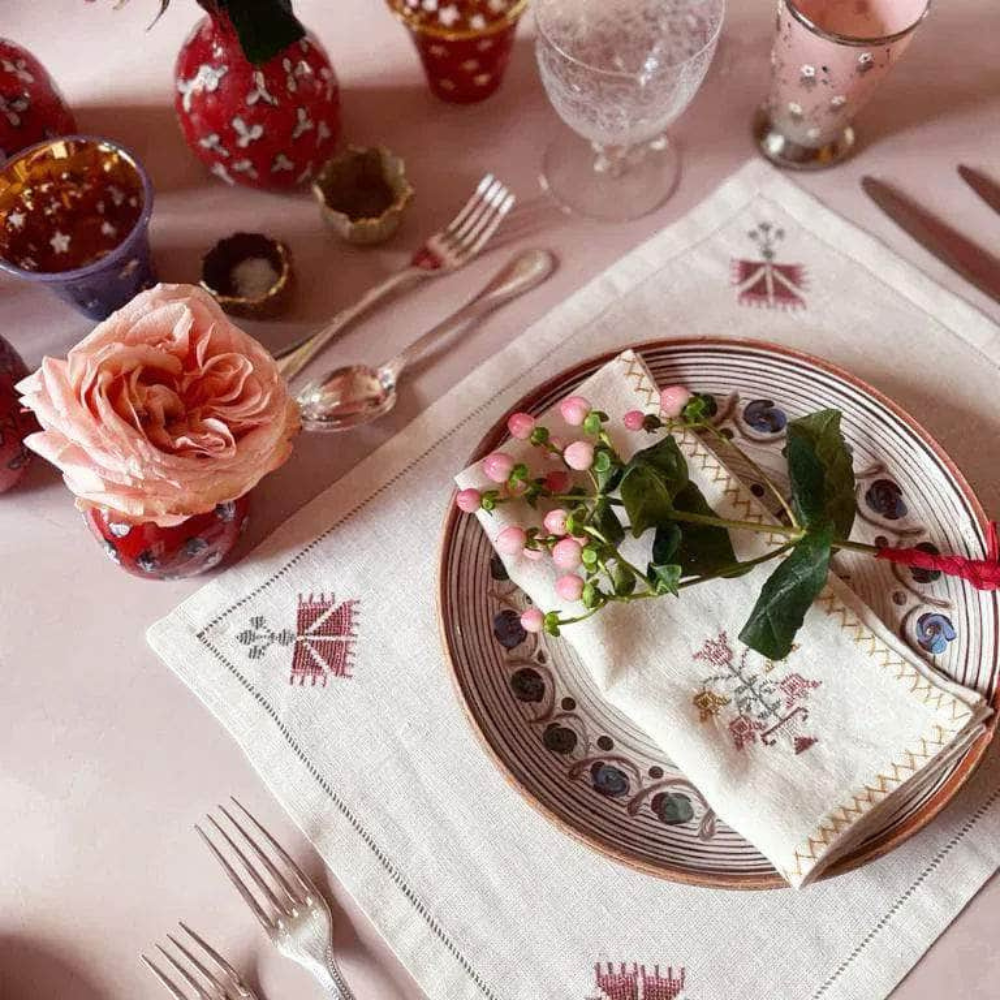 Ottoman Carnation Placemat, £54
Inspired by the rich Ottoman traditions, this placemat showcases a captivating design featuring delicate carnation motifs. The vibrant colors and floral patterns pay homage to the opulence and grace of the Ottoman Empire, bringing a touch of exotic allure to your table setting. Bold yet elegant, they will set the tone for a fun dinner party.
Shop now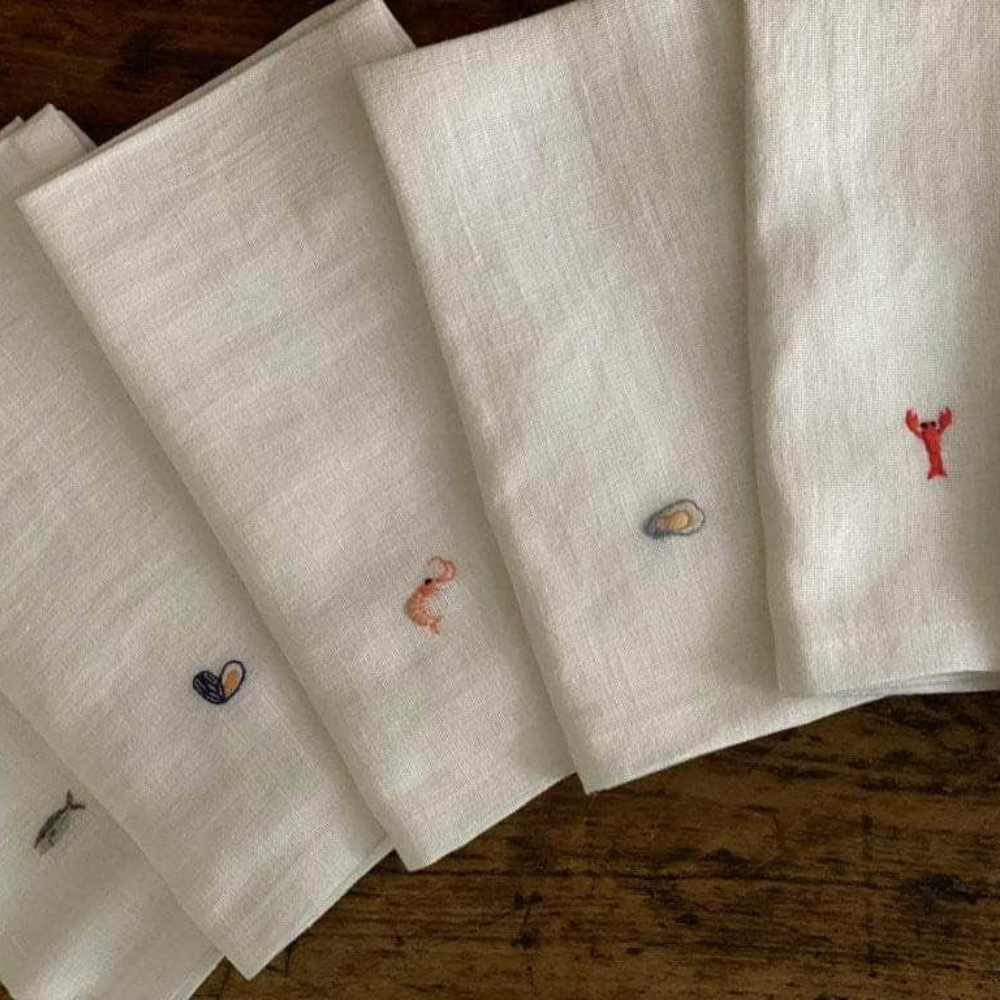 Mighty Shellfish Napkins, £90
These napkins are a must-have (and a personal favourite of ours), where coastal charm meets exceptional craftsmanship. Perfect for seafood feasts, beach-inspired gatherings, or adding a nautical touch to any occasion, these napkins are a true conversation starter.
Shop now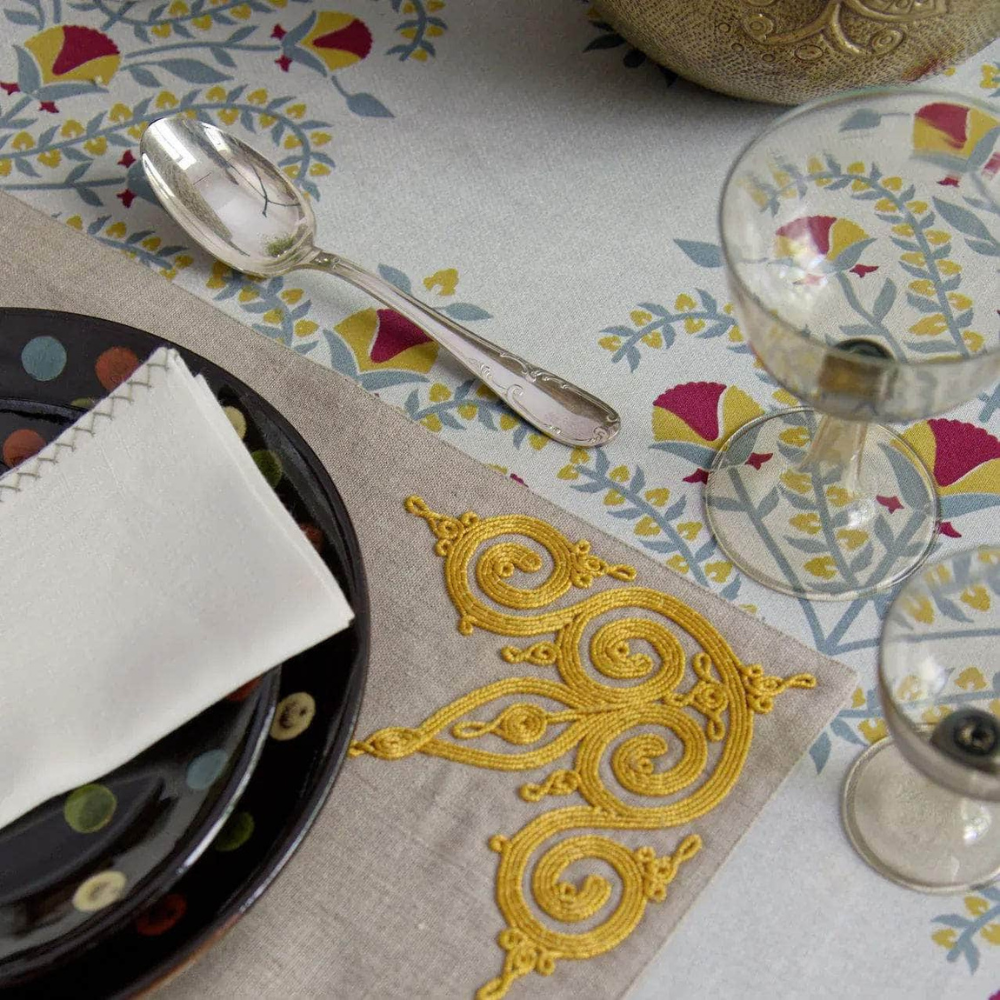 Palace Placemat, £64
If luxury is more your vibe, you have to check out these Palace Placemats for only the most sophisticated dinners. Crafted with meticulous attention to detail and high-quality materials, this placemat creates a lavish ambiance for your dining experience. Elevate your table setting to new heights of grandeur with this exquisite and timeless piece by Malaika.
Shop now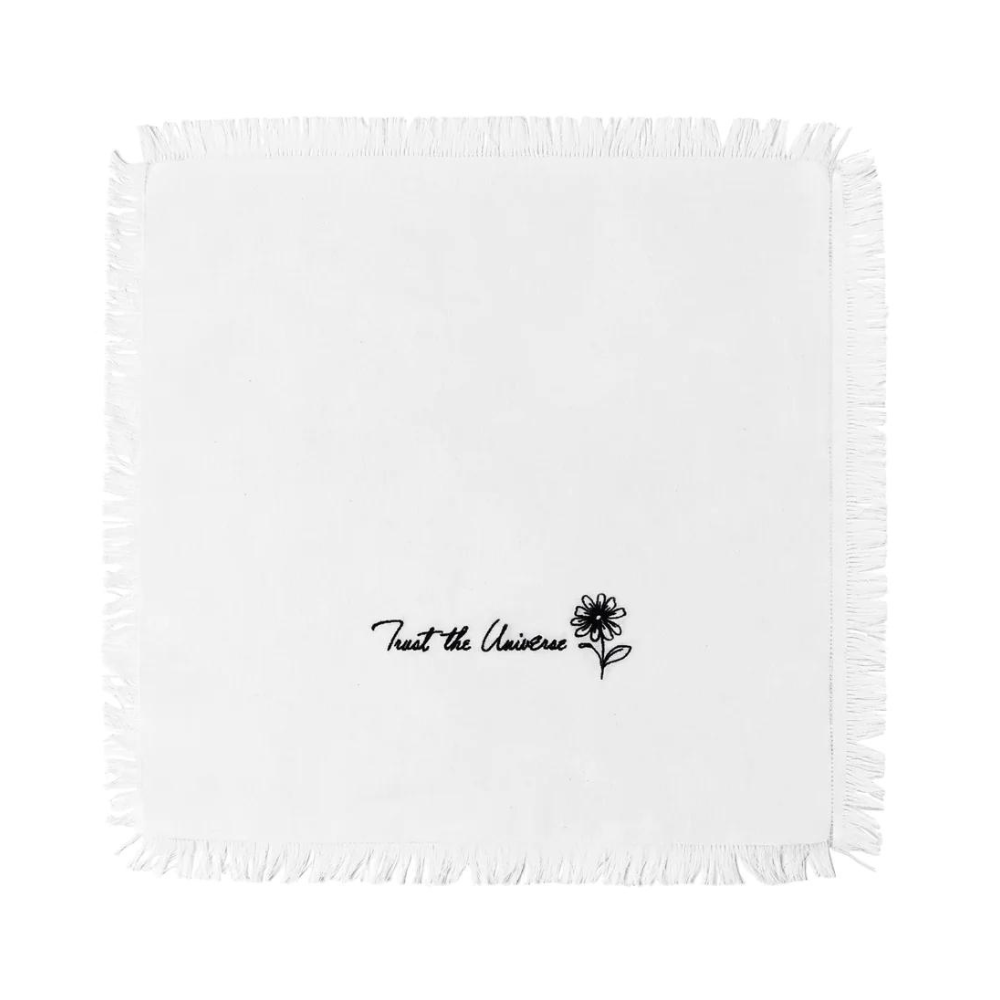 Trust The Universe Napkin, £39
We love the message this napkin eludes, serving as a gentle reminder to trust in the infinite wisdom of the universe. As you gather around the table, it's such a lovely sign that we should embrace the present moment and enjoy life as it comes. Let this spiritually infused napkin uplift your soul and guide you to the most delicious dinner tables. Trust us!
Shop now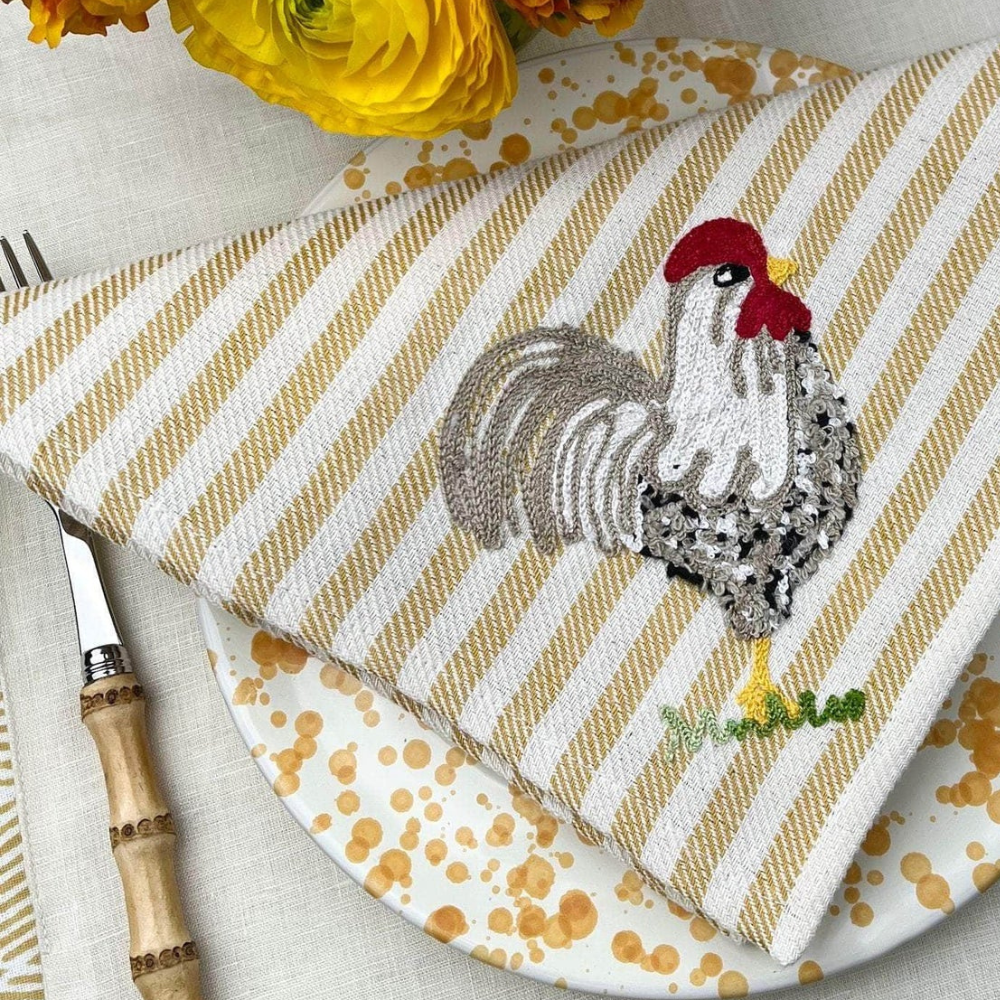 Gallo Napkins, £80
Let this napkin set the stage for a feast that sparks passion and leaves a lasting impression on your guest. Inspired by the bold spirit of a rooster, and countryside living, the embroidery of this napkin will contribute to unforgettable meals. Probably best that you don't indulge in a roast chicken with this by your side!
Shop now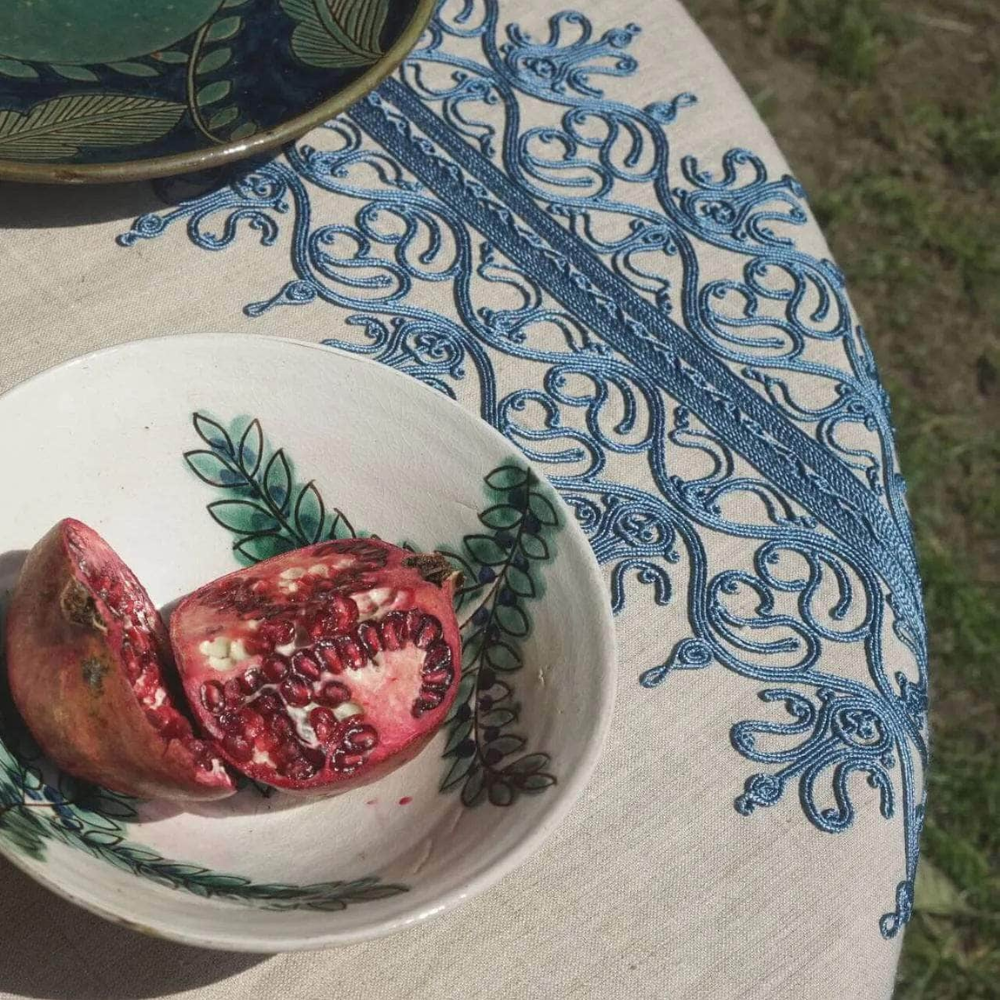 Mamluk Tablecloth, £714
Go big or go home, am I right? This tablecloth transports you to the opulence of ancient civilizations, where you dive into the rich heritage or Mamluk deign. It's sure to take centre stage on your table, and completely steal the show of your dinner. Disocver more of Malaika's craftmanship here.
Shop now