This store requires javascript to be enabled for some features to work correctly.

Looming over a quiet street in the Shibuya neighborhood, Trunk Hotel is housed inside two adjacent four-story buildings that take on dark geometric forms, as designed by Mount Fuji Architects. While a clean-lined glass and wood chapel perches on the rooftop, the hotel's gray stone façade—complete with tiered balconies and tumbling greenery—hides an interior that includes four banquet halls and a lounge with a wall made from upcycled woods from old Japanese houses.
Trunk Hotel comprises both new materials and those that have been around for millennia, the building adheres to the old-meets-new concept and makes for a texturally rich aesthetic. Upon passing a Zelkova tree at the entrance, guests enter a world of Japanese-made furniture by brands such as Truck and Tokyo Cork Project—the latter using old wine corks to make the statement stools in the lounge—as well as artworks from names such as Ido Yoshimoto, Maru Michinori, Chopped Liver Press, David Horvitz, and Nigel Peake.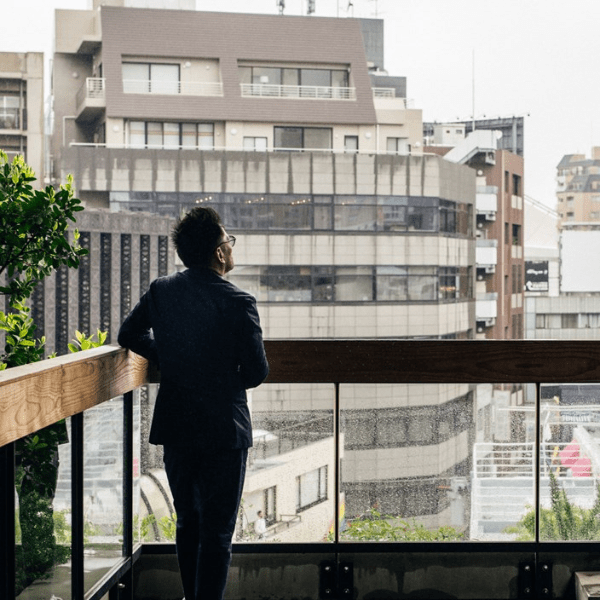 Meet the host - Yoshitaka Nojiri
"In my teens, I witnessed the heyday of Shibuya. I want to reignite the neighborhood's creative embers with Trunk."
Read more
Tips from the host
Describe trunk hotel in one word?

Achingly Hip.
where to eat?

The Trunk kitchen serves skewered "Shibuya soul food" at the Trunk Kushi stand, as well as Hojicha tea, coffee from the neighborhood, sake, shochu, and signature cocktails.
your favourite object(s) in the hotel?

Japanese-made furniture by brands such as Truck and Tokyo Cork Project—the latter using old wine corks to make the statement stools in the lounge.
something most people don't know about shibuya?

Featured in Sofia Coppolas' Lost in Translation, the neighborhood of Shibuya itself is considered the center of Tokyo's youth culture, with an abundance of traditional Izakaya gastropubs, karaoke venues, arcades, restaurants, boutique stores, manga cafés, and art galleries.
The rooms
Take a peek inside
All rooms at Trunk Hotel share a contemporary Japanese Design aesthetic. Each room is distinct in size, layout and furnishings but has a clean-lined décor, warm custom-made wooden furniture by cult Osaka designer Truck, contemporary Japanese artworks, or abstract mobiles. Some also have outdoor spaces – either a balcony or terrace – with expanses of wood, big tables and aromatic green plants.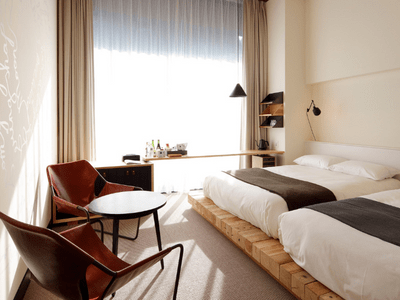 STANDARD + LOFT

With a total floor space of 35 sqm (30 sqm in the room + 5 sqm for the loft), the Standard + Loft comfortably sleeps 1 to 3 guests.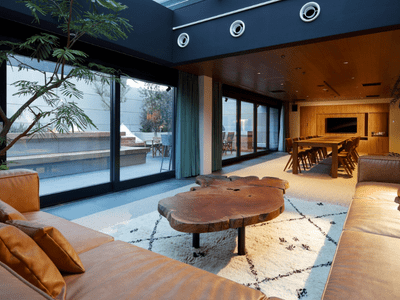 Terrace Suite

The large Terrace Suite sleeps between 1 ~ 3 persons, but more significantly it's 140 sqm floor space and + 70 sqm Terrace make it an ideal location to entertain guests.

Read From
Flâneur Magazine
Heard the phrase 'a lifestyle, not a destination'? It could be Trunk (Hotel)'s unofficial mantra. we are so proud of introducing you to Yoshitaka Nojiri,...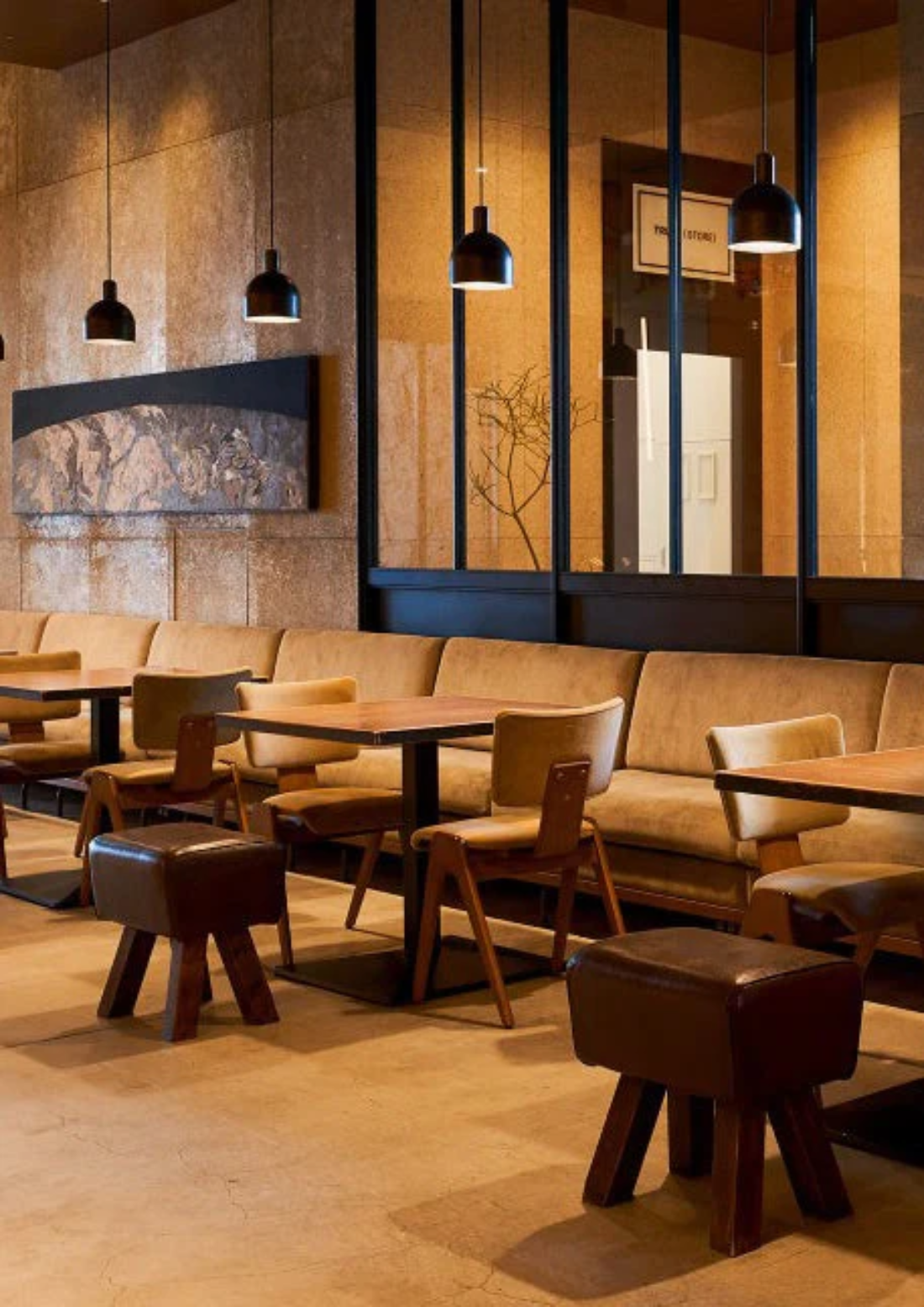 A striking, architecturally impressive hotel in the middle of one of Tokyo's coolest neighbourhoods – it's no wonder that Trunk (Hotel)'s as much a meeting...