This store requires javascript to be enabled for some features to work correctly.
destinations
You've been Served: Beefbar, Worldwide
The Beefbar was conceived to break the traditional codes of rigid & high-end cuisine. There, the luxury is felt and enjoyed more than it's shown. The luxury is found in the delicate tastes of the meat. After falling in love with Jeff Koons' tableware collection, Riccardo Giraudi, founder of Beefbar,  has concocted with Bernardaud a bespoke collection of tableware for its Beefbar brand, showing the expressive language of Emojis. Which we are very much into ????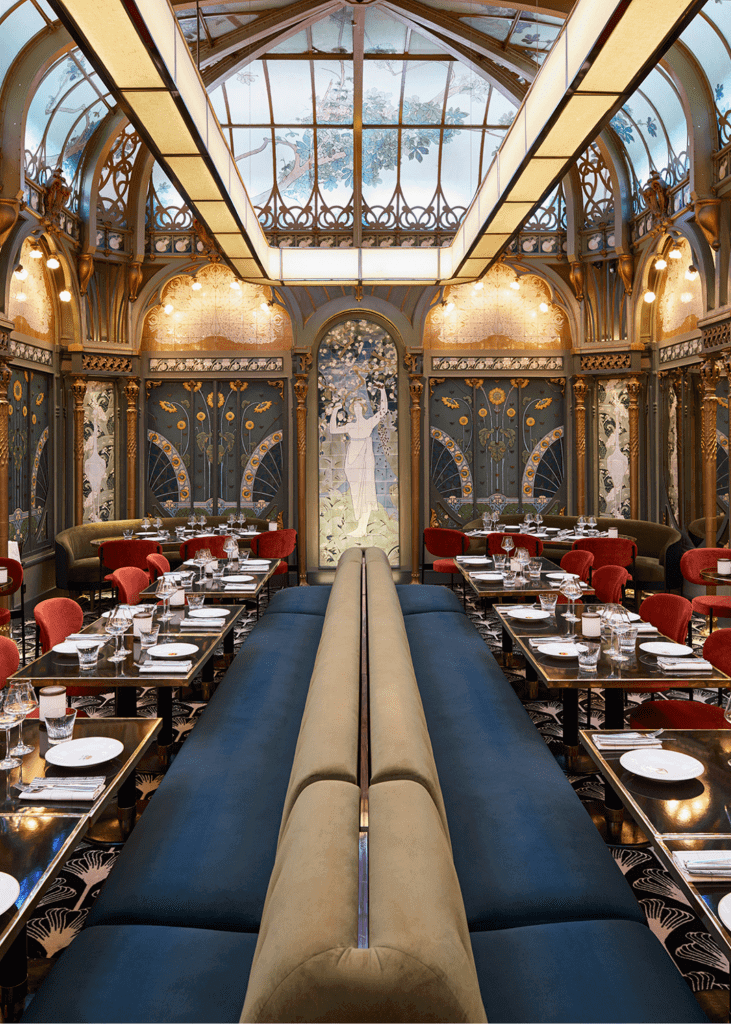 What to expect at Beefbar? 
Whether in Asia, Monaco, France, or Malta, their new concept works on contrasts: quality but not pretentious. The architectural lines and the menu include sensations found in modern luxury. With a casual atmosphere, the service is both precise & welcoming.
Beefbar customers simply want to have a good time sharing and growing their culinary discoveries and don't have to choose between the two.  Taking their inspiration from gentlemen's and wine tasting clubs, they are the perfect balance between refined and relaxed.  
The Kitchen follows the ideas of sharing, daring, freshness, purity & refinement in simplicity. Think warm and cozy atmosphere, marble and slate, black wood and touches of amber.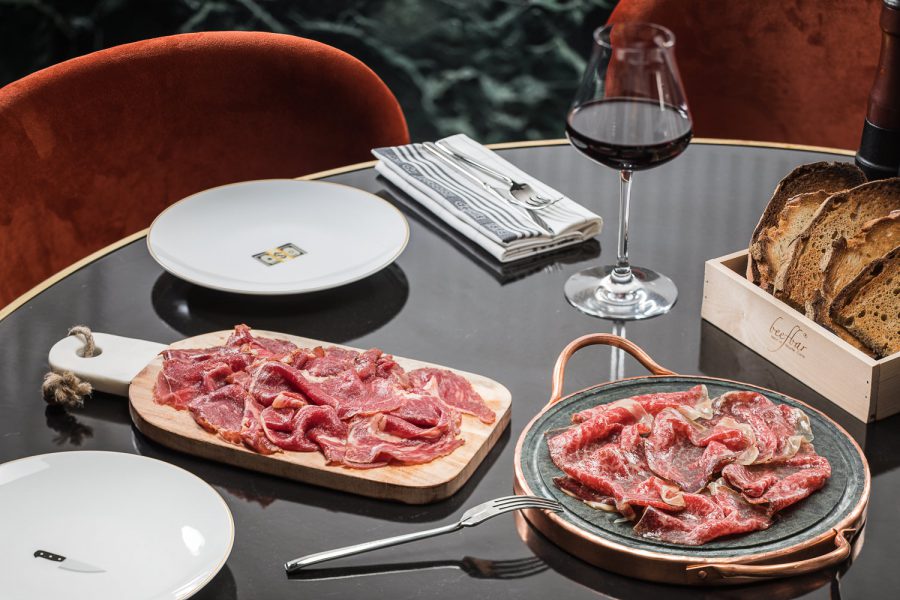 What's on the menu at The Beef Bar?


The Beefbar, as the name suggests, is a brand that does what it says very well – serving cuts of meat that have been meticulously sourced, cooked, and seasoned to perfection.
The menu which is based on simplicity and quality ingredients is divisible into 3 axes:
First, the street food to share. These small portions are a selection of the best recipes from the 4 corners of the world, made with the most exclusive products including pure Japanese Kobe beef.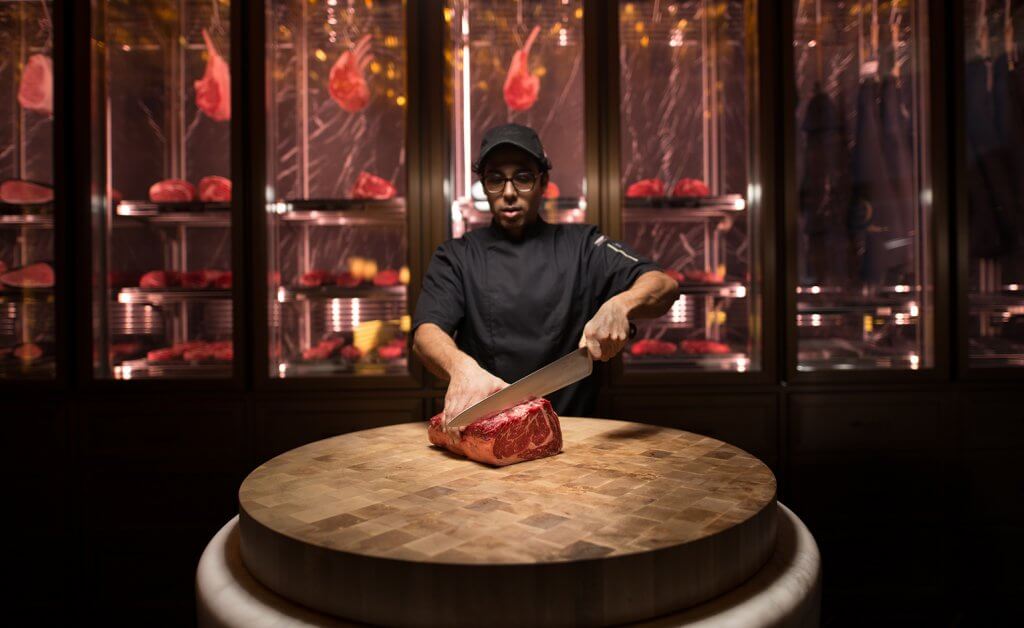 Then, the great meats. Discover the best cuts & origins specially selected by Giraudi: Black Angus from Argentina & USA, Australian wagyu, Japanese Kobe… Beefbar developed its own patented method of cooking in order to achieve a crispy meat seal and tender juicy heart. To accompany each cut, over fifteen insane house purees cooked with butter with a selection of spices & condiments.
Finally, the incredible dishes include fresh and delicious fish, risotto & pasta.
And don't forget the really cool Emoticon plates and cups (Each are exclusive to one location!)