This store requires javascript to be enabled for some features to work correctly.
Travel guide
Where to go in Bogota by Lucia Echavarria
Discover Bogota through the eyes of Lucia Echavarria from Magnetic Midnight. With a deep appreciation for tradition and craftsmanship, Magnetic Midnight is a lifestyle brand that boasts striking statement pieces and unique accessories. Lucia grew up between Bogota and Paris. Let her take you around.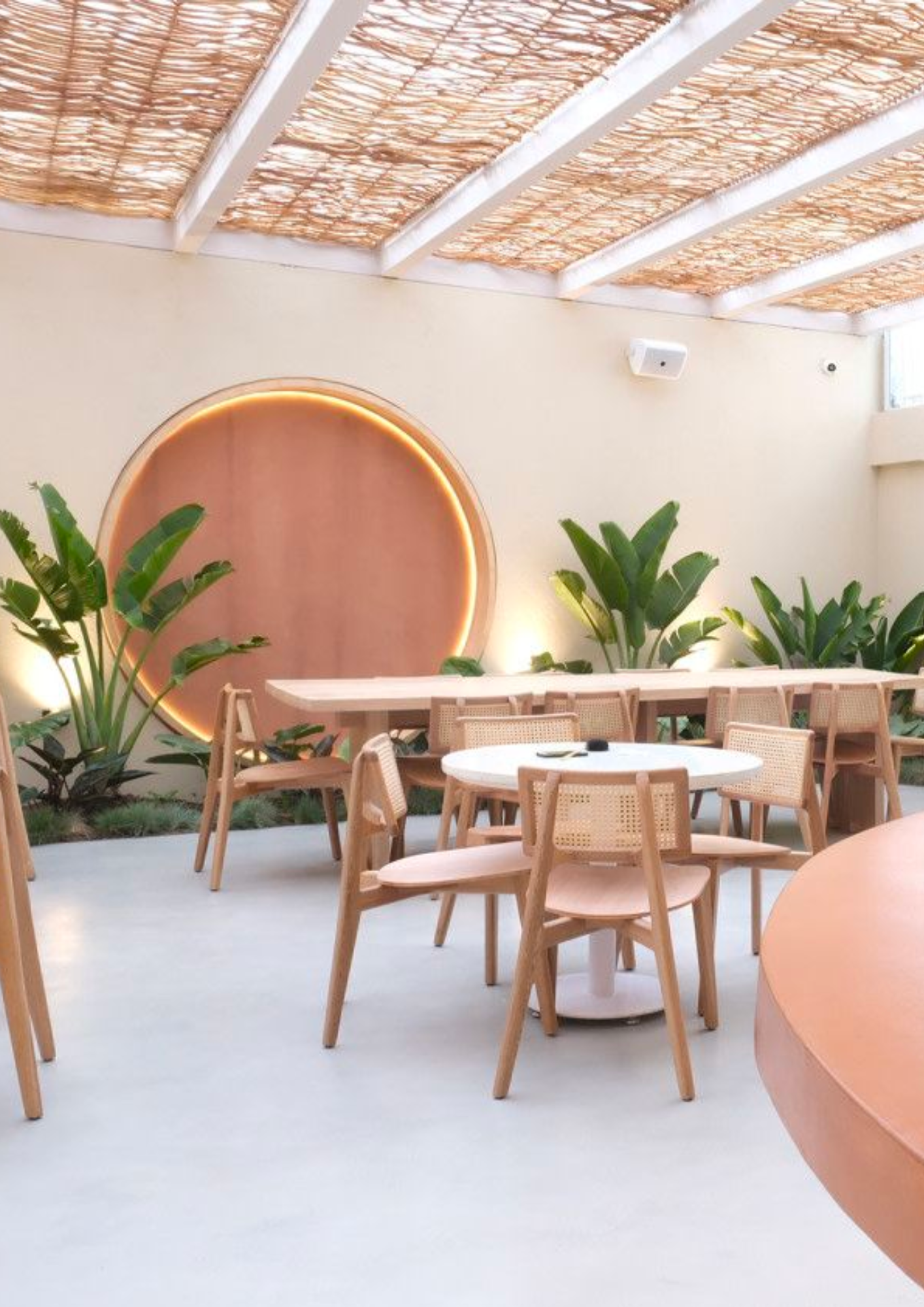 First Morning Coffee at Tropicalia Coffee
Calle 81a 8 23

Tropicalia Coffee is a popular coffee shop located in the heart of Bogota, Colombia. Known for their high-quality, locally-sourced coffee beans, Tropicalia Coffee offers a unique and authentic Colombian coffee experience. Their cozy and inviting atmosphere makes it the perfect spot to relax and enjoy a cup of coffee, whether you're a local or a tourist.
Discover now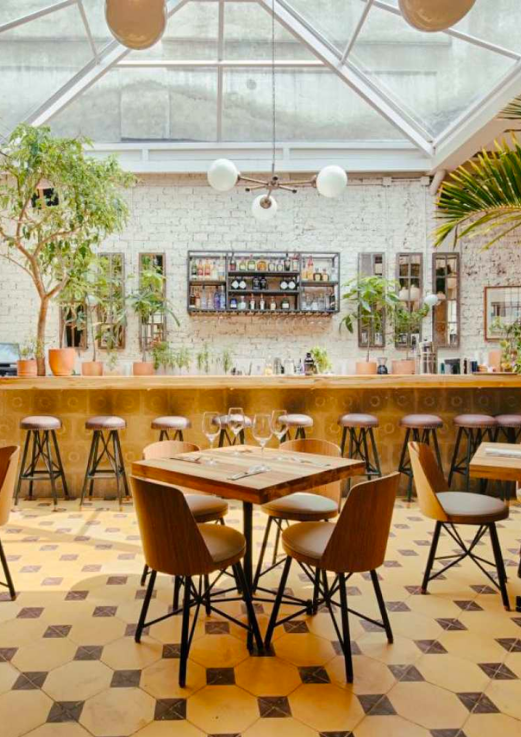 Lunch Break at Cafe Bar Universal
Cl. 65 #4a - 76

Take a delightful lunch break at Cafe Bar Universal in Bogota. This hidden gem has earned a stellar reputation for its delectable cuisine and warm atmosphere. Indulge in a culinary adventure as you savor their flavorful creations and soak in the inviting ambiance. Whether you're seeking a quick bite or a leisurely meal, Cafe Bar Universal is the ideal spot to recharge and refuel during your lunch break. Treat yourself to a memorable dining experience that will leave you craving for more.
Discover now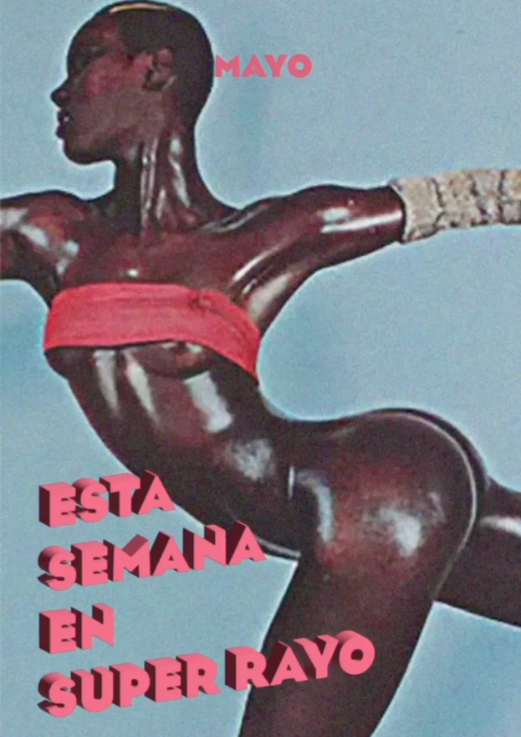 Sunset Cocktails at Super Rayo
Av. C/ 63 #7-58

Unwind and bask in the beauty of a breathtaking sunset at Super Rayo in Bogota. This very cool spot offers the perfect backdrop to enjoy a refreshing drink as the sun paints the sky with vibrant hues. From the moment you step into this hidden gem, you'll be captivated by its inviting ambiance and stunning views.
Discover now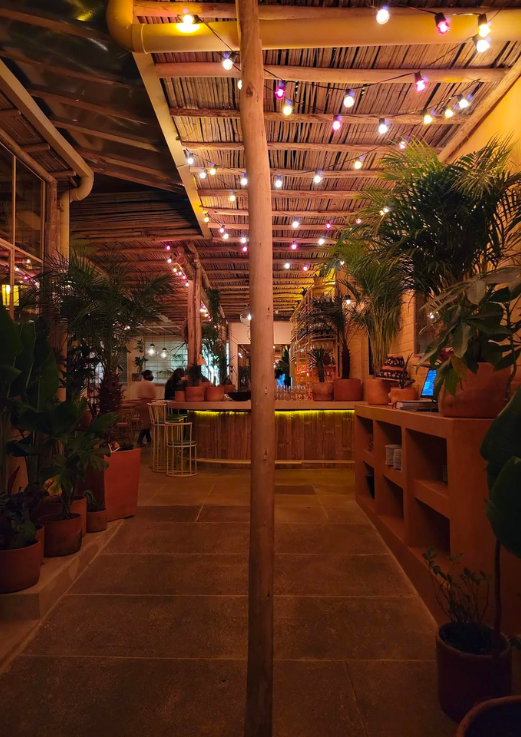 Friends Date at Salon Tropical
Cra. 5 #65-20

Salón Tropical is a true gem, from the delectable cuisine to the inviting ambiance. The staff is incredibly friendly and helpful, ensuring a great dining experience by offering alternatives tailored to your needs. The delightful playlist adds to the overall enjoyable atmosphere, and the introduction of live music elevates the cozy vibe even more.
Discover now
Parents in Town at Prudencia
Carrera 2 #11-34

Prudencia is a trendy restaurant located in the Chapinero neighborhood of Bogota. The restaurant's unique concept revolves around the use of fresh, locally-sourced ingredients, and the menu changes daily to reflect what's in season. The dishes at Prudencia are a creative fusion of Colombian and international flavors, and the chefs are known for their attention to detail and presentation. The atmosphere at Prudencia is cozy and intimate, with an eclectic decor that adds to the restaurant's charm. Prudencia is the perfect spot to enjoy an unforgettable dining experience in Bogota.
Discover now
Magnetic Midnight
Shop the collection
BLOG
Latest articles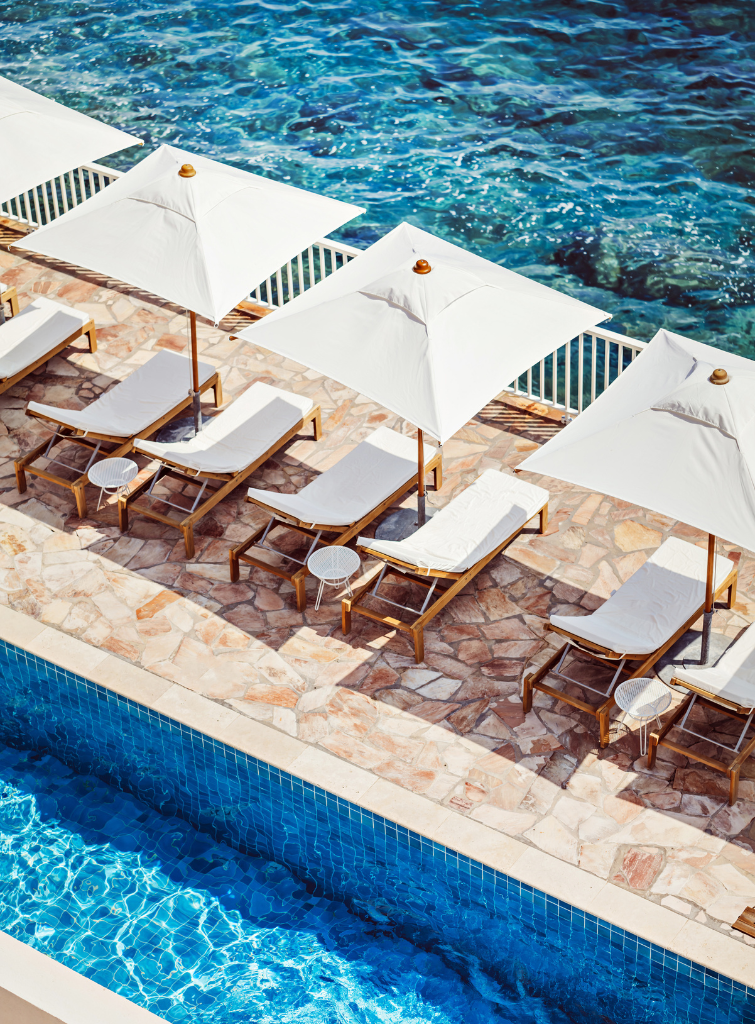 Nestled between the iconic locales of Cannes and Saint-Tropez, Saint-Raphaël presents a tapestry of stunning landscapes and shaded streets. 
Setting the stage for a memorable celebration requires a keen eye for detail and a touch of creativity. Louise Roe, the visionary founder of Sharland...
Bradley Agather is a creative consultant and stylist with an unerring knack for finding the sublime in the everyday. A former fashion editor, Bradley's discerning...