This store requires javascript to be enabled for some features to work correctly.
THE FLÂNEURS
Meet Rosanna Corfe, Artist and Homeware Designer, London
Rosanna Corfe is a talented artist and homeware designer based in London. Rosanna's journey as an artist and her dedication to sustainable practices have culminated in a remarkable collection that seamlessly blends intricate designs, vibrant colours, and a touch of whimsy. Prepare to be enchanted by her unique artistic vision and the story that unfolds through her stunning ceramic creations.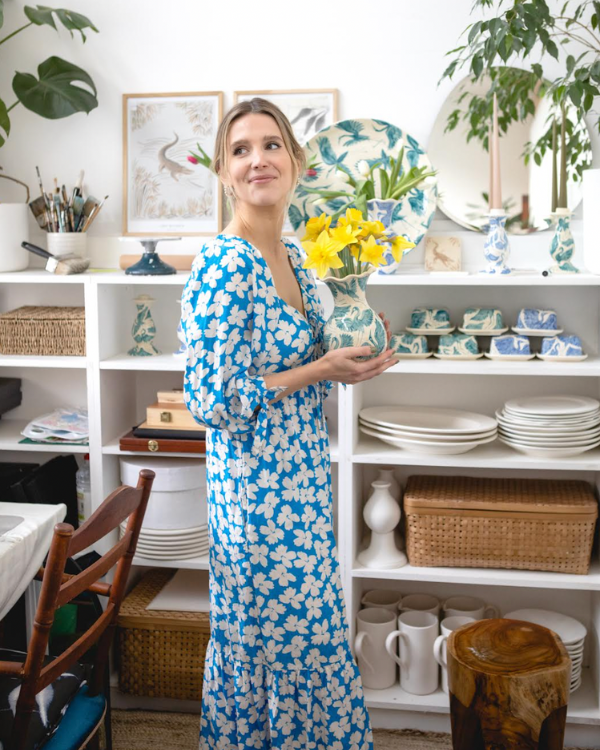 Hi, what's your name?
Rosanna Corfe


Where are you from?
I'm from Hampshire and grew up in a small village called Selborne.

Where are you based?  
London


Describe your brand in three words or less.
Classic meets contemporary.


Name one thing people might not know about your brand?
I started the business in 2020 during lockdown when I launched my first selection of woven throws, these were all made to order initially and then everything evolved from there!
Most iconic piece from your collection?
My Herons Print, this was originally inspired by my lockdown walks and the friendly herons that I saw each day in my local park.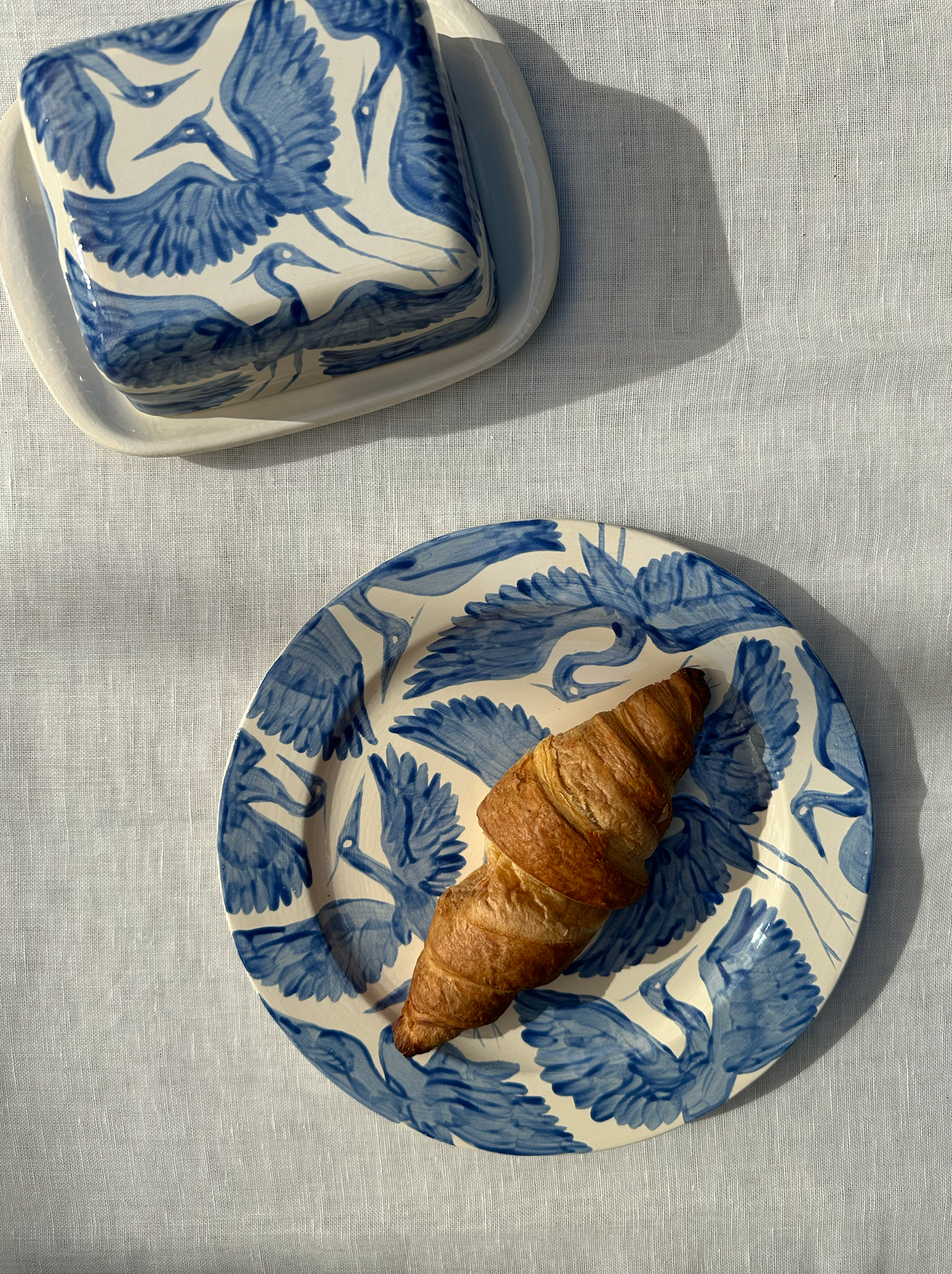 What or who inspires you?
I studied illustration and textile design so definitely a love for print, colour and pattern inspires me. I also find inspiration hugely through nature and its different shapes and forms, but my new collection that I'm currently working on is inspired by themes of memory and nostalgia, and appreciation for the simple everyday moments.


What is your best tip for decorating your home?
Show your personality and focus on items that evoke memories and meaning to you rather than just following trends, this will make your home feel your own and it won't go out of style. 


What is one thing you like to do when hosting a dinner party?
Middle eastern food is my favourite so I love creating a middle eastern inspired menu and adorning the table with a selection of delicious dishes. Hummus and fresh bread to go alongside is a must for me too. 


Finally, what is one tradition you have when hosting people?
Drinks in a nice glass on arrival.
Rosanna Corfe
Discover the collection
BLOG
Latest articles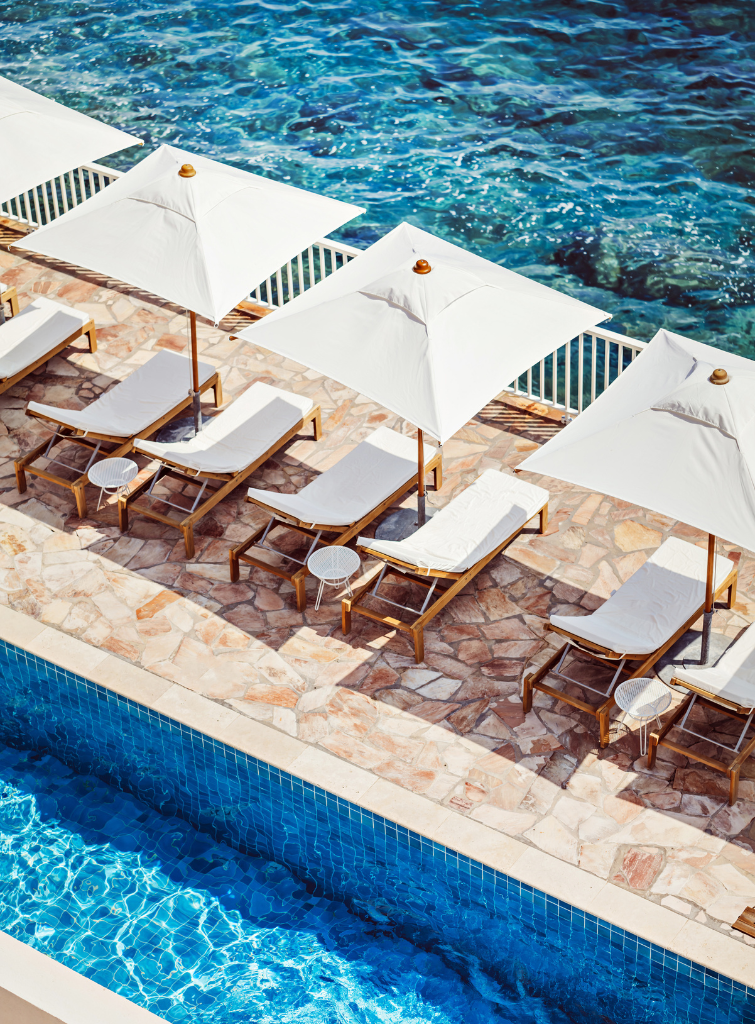 Nestled between the iconic locales of Cannes and Saint-Tropez, Saint-Raphaël presents a tapestry of stunning landscapes and shaded streets. 
Setting the stage for a memorable celebration requires a keen eye for detail and a touch of creativity. Louise Roe, the visionary founder of Sharland...
Bradley Agather is a creative consultant and stylist with an unerring knack for finding the sublime in the everyday. A former fashion editor, Bradley's discerning...