This store requires javascript to be enabled for some features to work correctly.
THE FLÂNEURS
Meet Georgie, Founder of Amuse La Bouche, London
Amuse La Bouche was founded during the first lockdown in 2020 in London. The founder, with a design background, decided to create abrand that revolves around homeware with an ethos of longevity, kindness to the planet and a growing range of charmingly stylish pieces. We sit down with the founderto learn more about the story behind her brand name, her inspirations andthe lessons she has learned from launching her own business in quarantine.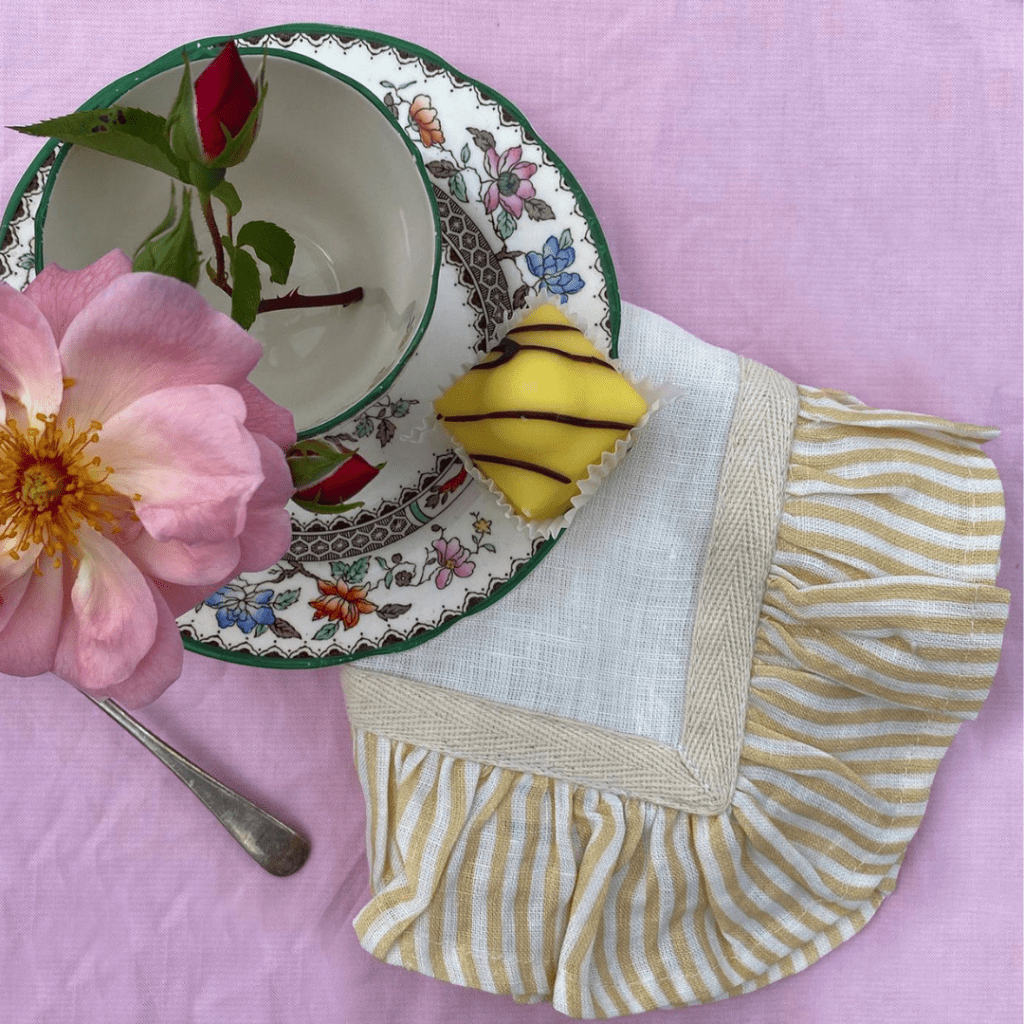 Could you tell us three things about you?
I am always planning my next getaway.
I'm practically addicted to Helmsley & Helmsley Happiness balls! 
My Idea of Heaven on Earth is Rosé in the sun with friends and family

What is the story behind Amuse la Bouche?
Amuse La Bouche started in lockdown 2020 in London. Initially from handmaking napkins with a distinct ruffle at home which captured the hearts of the Instagram audience. The name originated from this design and is a play on words from the small bites preceding the main course in fine dining! We wanted to create a brand that revolves around homeware that lasts beyond seasonal trends, along with the use of high-quality materials our aim is that every ALB product will be loved for many years. We now make our products in small quantities with artisan suppliers abroad as well as collaborating with local seamstresses in the UK.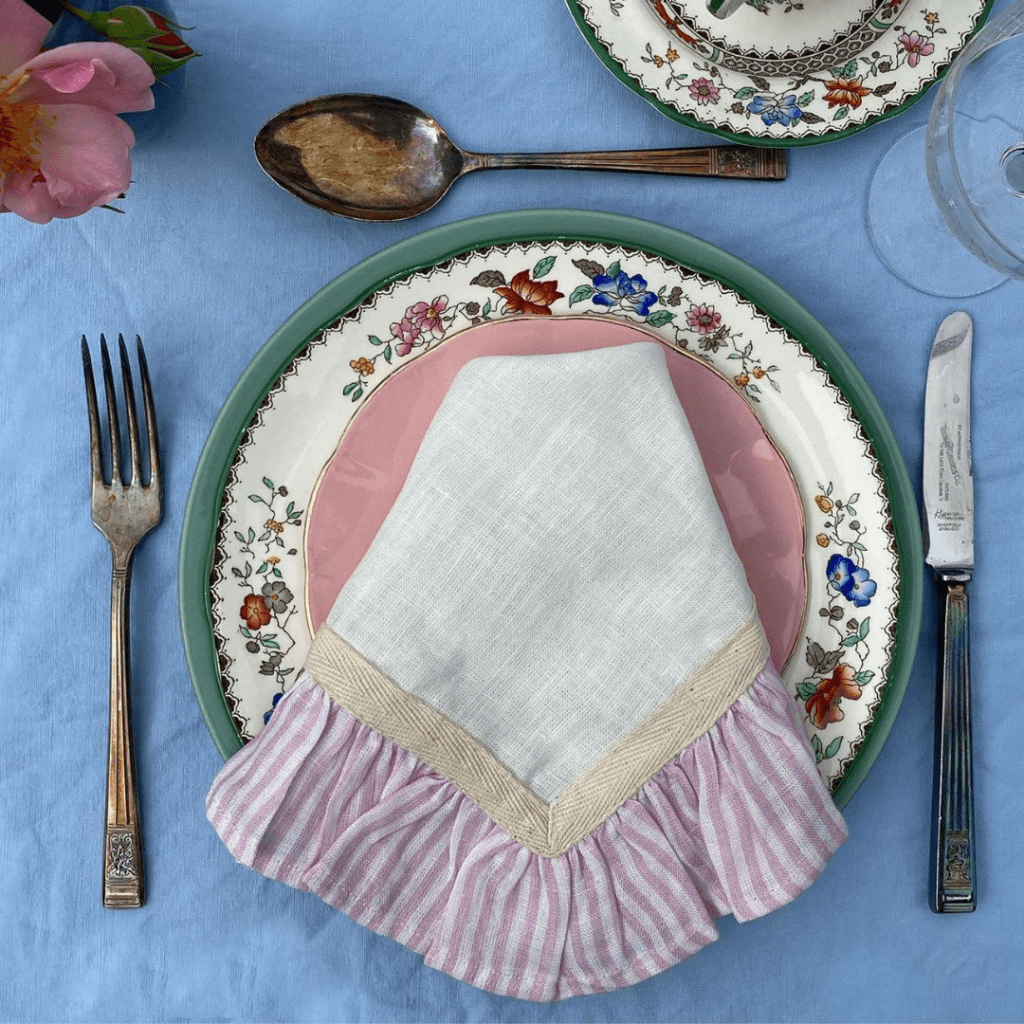 What inspires your designs?
Colour is a key inspiration at ALB, we look to painters such as Helen Frankenthaler & Etel Adnan for their timeless stunning use of colour as well as the 'Cottage Core' movement which has also been a big influence this season. 

What was/is your other career in?
Designer through & through! 

What are the lessons you've learned from launching your own business in quarantine?
Quarantine has been an interesting one, there has been more time to focus on launching the business which we would have never had before so that we are super grateful for but inevitably due to restrictions things have been harder to work around so were learning be less impatient (still in work!).  Also, there is an amazing super supportive community on Instagram which we are so happy to have found.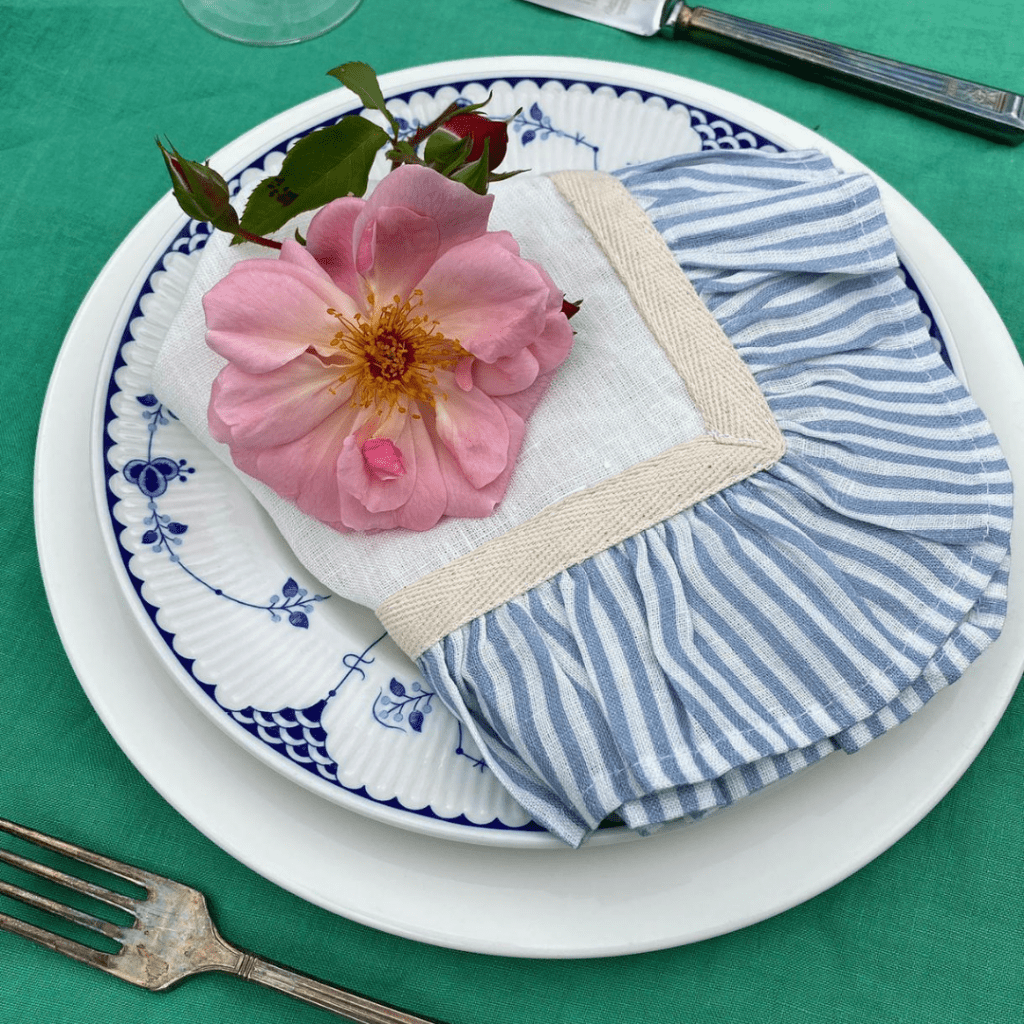 What advice would you give to someone who would want to launch their own?
It's a great idea to start small and test your product/idea out first just to check there is a demand for it. Then make sure you have a plan if it takes off and have a good supply base. Be unique! 

Do you think the confinement has changed the way people see their homes/tables?
Yes, I think people are more aware of their space around them. People are taking more pride in elevating their homes & making mealtimes more special. Homeware is having a real moment and is showcasing an extension of our personality. 

What are your tips for the perfect table setting?
Layering is key, set a colour palette & use seasonal flowers (whatever you can find/forage from nearby). I love a mix of old vintage pieces with new to create a timeless classic look.
What are your favourite decoration accounts on Instagram? 
@pieceslondon_ Has the best insight into what's happening now in interiors 
@theattic.london Gorgeously curated vintage 
@ellajane Beautiful photographs that just want to make you entertain and getaway.

Any wishes for 2021?
More sunshine to be able to eat, drink and be merry outside with friends! 
BLOG
Latest articles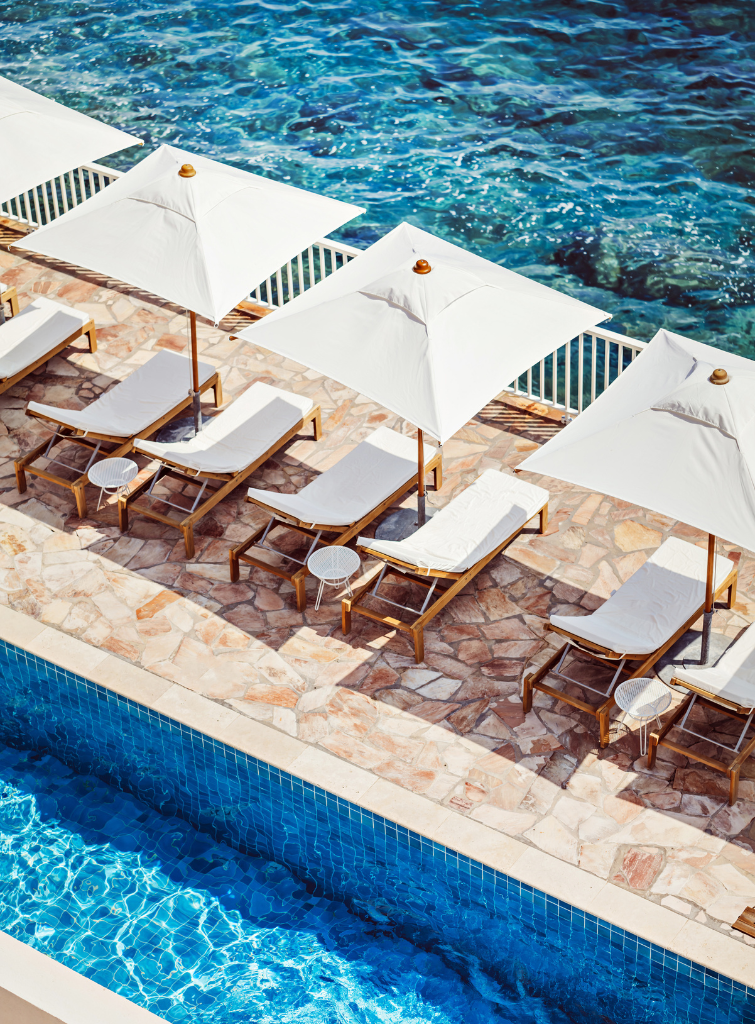 Nestled between the iconic locales of Cannes and Saint-Tropez, Saint-Raphaël presents a tapestry of stunning landscapes and shaded streets. 
Setting the stage for a memorable celebration requires a keen eye for detail and a touch of creativity. Louise Roe, the visionary founder of Sharland...
Bradley Agather is a creative consultant and stylist with an unerring knack for finding the sublime in the everyday. A former fashion editor, Bradley's discerning...