This store requires javascript to be enabled for some features to work correctly.
THE FLÂNEURS
Meet Emma Krab-Johansen, JORE, Copenhagen
Meet Emma Krab-Johansen, Head of Marketing and PR at Jore Copenhagen. We virtually sat down with Emma to discuss all things interior, including her favourite Jore pieces, and her 2023 interior design predictions.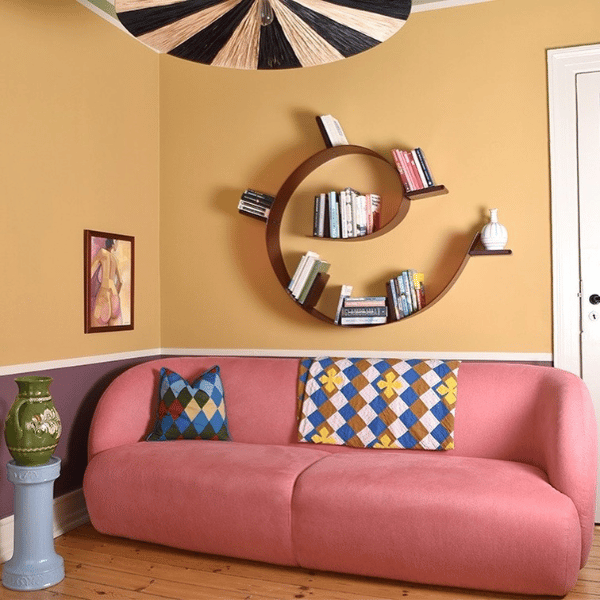 Describe your home interior style in three words.
Nostalgic, impulsive, colourful
How do you find inspiration for your home?
I spend a lot of time on Pinterest. And otherwise I often fall in love with interior in movies, Wes Anderson and Midsomer Murders are huge inspo places. Lately, I have been very inspired by Bloomsbury interior and the Dries van Noten store in Paris.
If you could live anywhere else in the world, where would you pick and why?
Definitely Paris, It's my favourite city. Grocery shopping is so much more fun there, people are really nice, and there's just so much to do.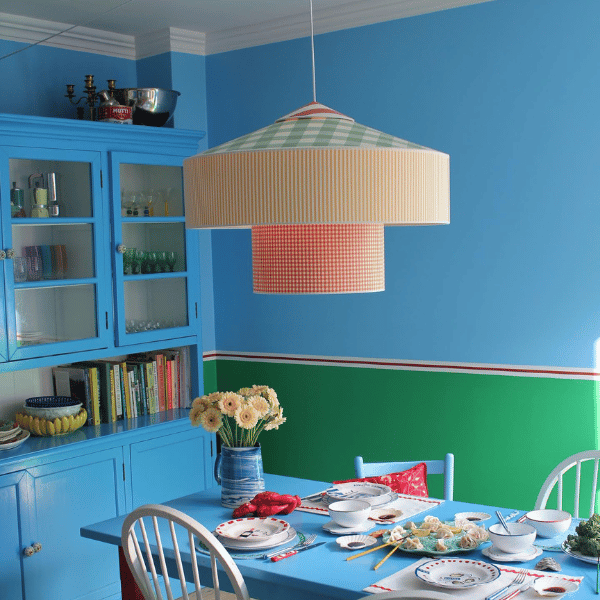 If money wasn't an issue, what furniture piece would you buy?
Hmmm…. Either a built-in closet for my bedroom, that's very high on my utopian wish list or a giant dutch vintage tulipiere vase.
If you moved house tomorrow, what one piece of homeware would you take with you?
That's a really hard question. I'm quite emotional about the things I surround myself with. I would definitely bring the benches my sister Agnes has made for me, they are irreplaceable to me.
But I would also bring the plates my sister-in-law made for my wedding. She made a set of 5 cake plates, with details from the wedding invitation she made us.
Where do you shop for homeware in Copenhagen?
Well, most of the items in my home are of course from Jore Copenhagen where I work. Otherwise, I love buying little items at Beau Marche on Ny Østergade, or Dora on Værnedamsvej. Mother on Blaagårdsgade has really good second-hand pieces, I bought a really cute ceramic chicken for salt there a while ago.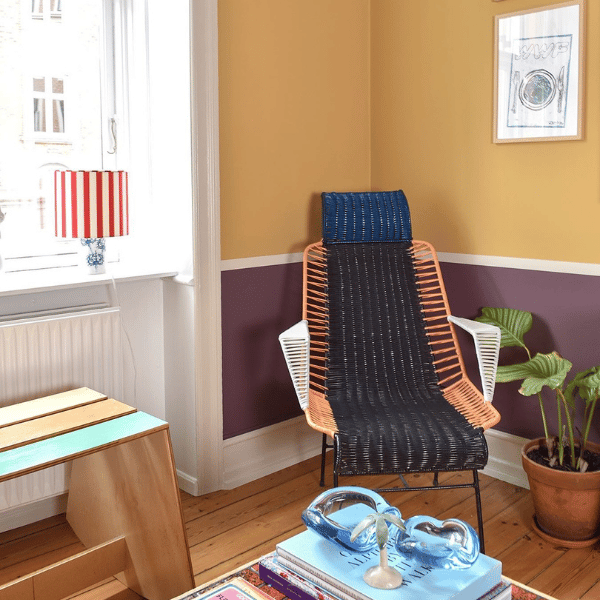 What colour combination do you predict will be everywhere next?
I'm pretty keen on darker colours like aubergine or black cherry combined with very light colours like mint. Red, blue and white never goes out of style.
But I think we will see more white base as the next thing, or at least more neutrals as the base, but then with a pop of paint or embroidery to freshen it up.
Your living room colours are so unique & cool, what tips do you have for picking colour combinations for your home?
To sometimes just take a risk. It's not the end of the world if it's not gonna last forever. To me it helped a lot that all the colours are from the same colour card from Notes of Color. All the colours had a similar vibe in a way, so I could find the colours that were the biggest contrast to each other.
And go with the vibe of the room. If you mainly spend your evenings in the room you can go a bit darker than the rooms you work or cook in.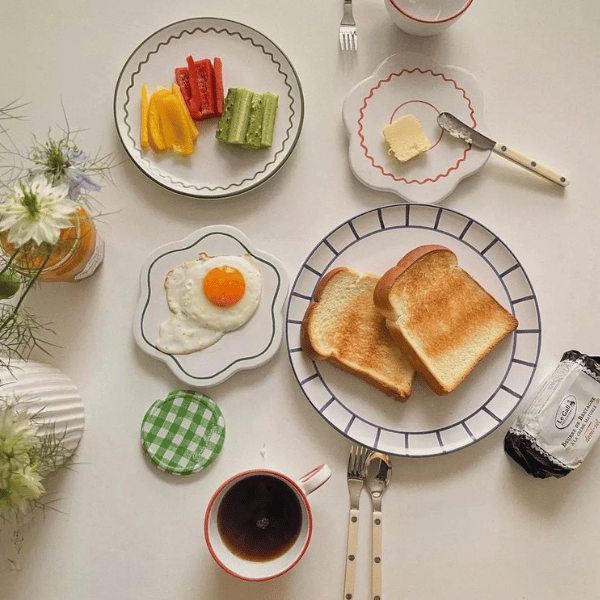 Tell us about your favourite Jore Copenhagen pieces.
I love the Parasol lamps, I think they are so clever. They are so simple but give off such a huge impact. And the same with the little mushroom table lamps, so easy to use, but such a showstopper.
I love all the plates 😀 I have one of each at home, so I can mix and match when I have friends over for dinner.
And the little saucer has become such a big part of my kitchen, I use it for everything. As a coaster for warm coffee kettles, serving butter or just snacks for myself.
Can you give us a sneak preview of the next Jore Copenhagen collection?
We are working on a really nice mirror at the moment, so hopefully that will be ready in not too long.
BLOG
Latest articles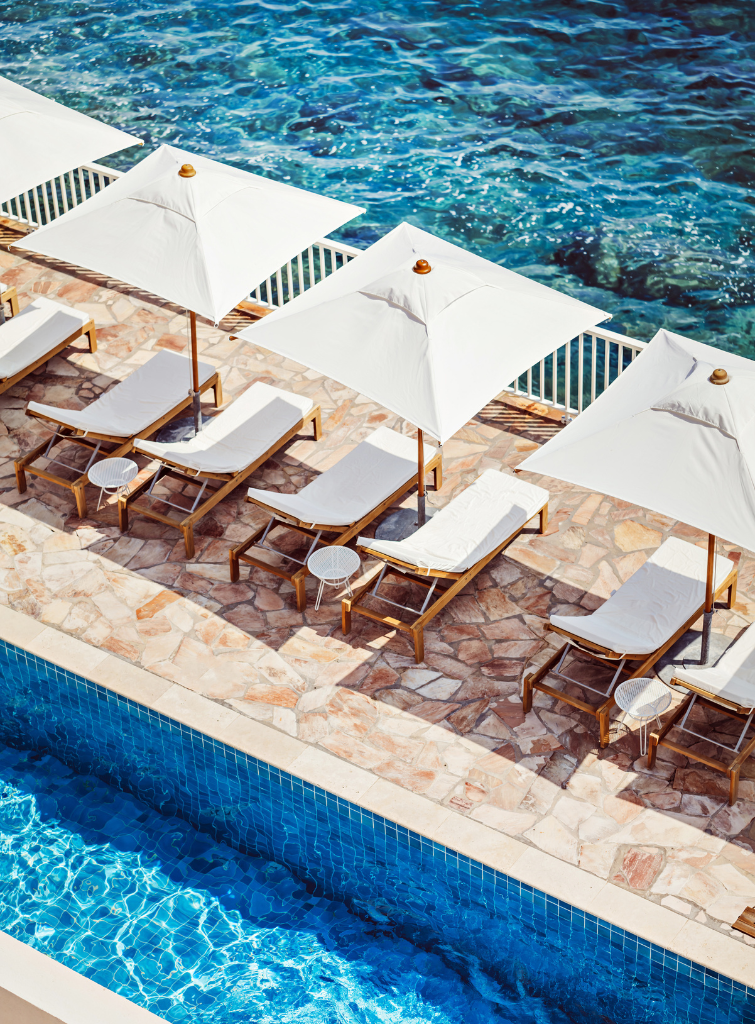 Nestled between the iconic locales of Cannes and Saint-Tropez, Saint-Raphaël presents a tapestry of stunning landscapes and shaded streets. 
Setting the stage for a memorable celebration requires a keen eye for detail and a touch of creativity. Louise Roe, the visionary founder of Sharland...
Bradley Agather is a creative consultant and stylist with an unerring knack for finding the sublime in the everyday. A former fashion editor, Bradley's discerning...