This store requires javascript to be enabled for some features to work correctly.
How to optimise your storage in a small space?
Whether you've got a small kitchen, a minute living room or a petite office, creating enough storage for your space is a daunting challenge. The solution? Think outside the box—literally. While you may not have floor space for extra furniture, there are plenty more storage ideas that'll help keep your clutter covered and your interior style uncompromised. Here are our favourite storage ideas for your small space.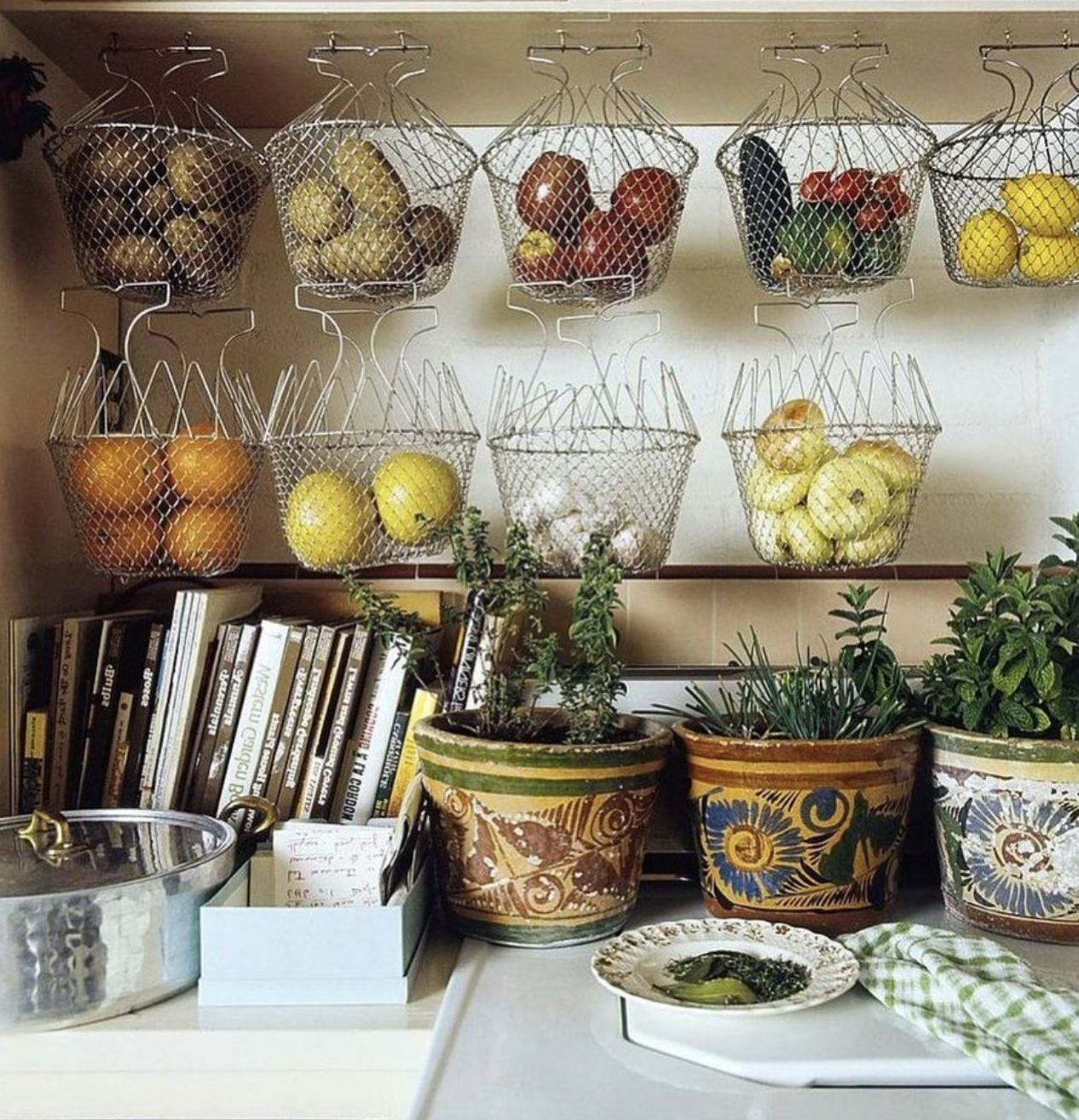 Storage boxes and baskets
Chances are, you've already got storage furniture pieces in your small space. But when they're not doing the trick, storage boxes and baskets placed on their surface – in styles that suit your interior scheme – are a savvy storage idea. Think of them like functional ornaments: pick tones and shapes that match your decor, and place them decoratively on top of your dresser, counter or chest of drawers. Thistiled Moroccan cabinetis small but mighty, with drawers and doors for tidying away your trinkets. Or, in the kitchen, awoven bread basketis an easy way to save cupboard space, while also adding a pop of colour.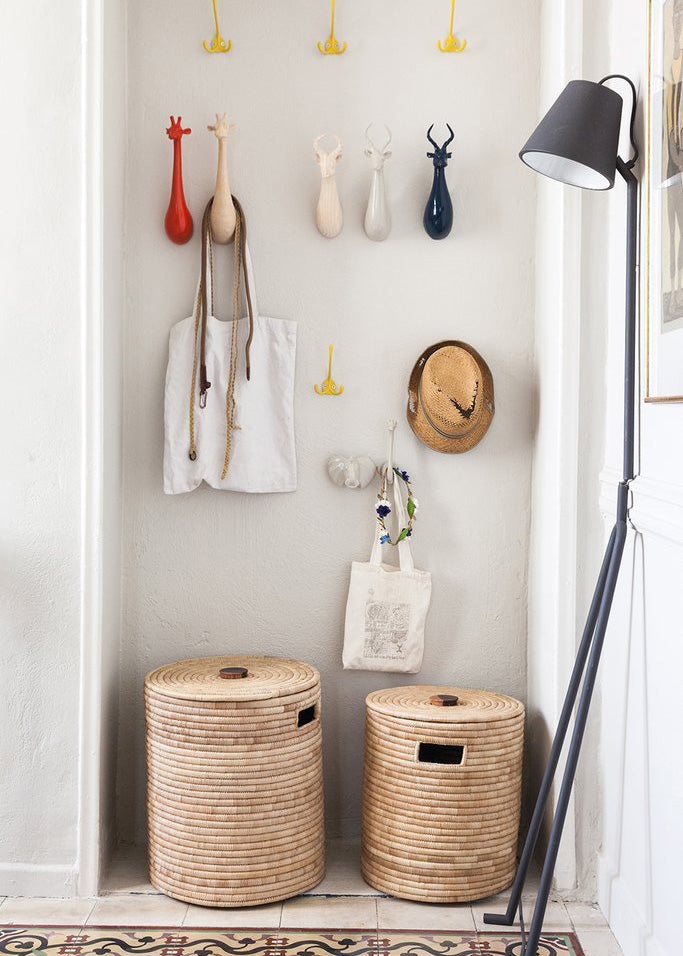 How to optimise shelf and hook space
It may seem like an obvious solution, but shelves and hooks are great storage ideas if you're looking to maximise your space – although they're often overlooked. But if you're picturing walls of stained pine, don't worry: there are lots of contemporary shelf styles to choose from, like this marble shelf with gold fittings. Hooks – like this jacaranda hook, or Moroccan copper hanger – are a great option in bedrooms and offices, making an ideal storage solution for hats, scarves, bags and umbrellas. And by using your walls for storage instead of your floor, you'll be adding functional personality to your room without it feeling smaller.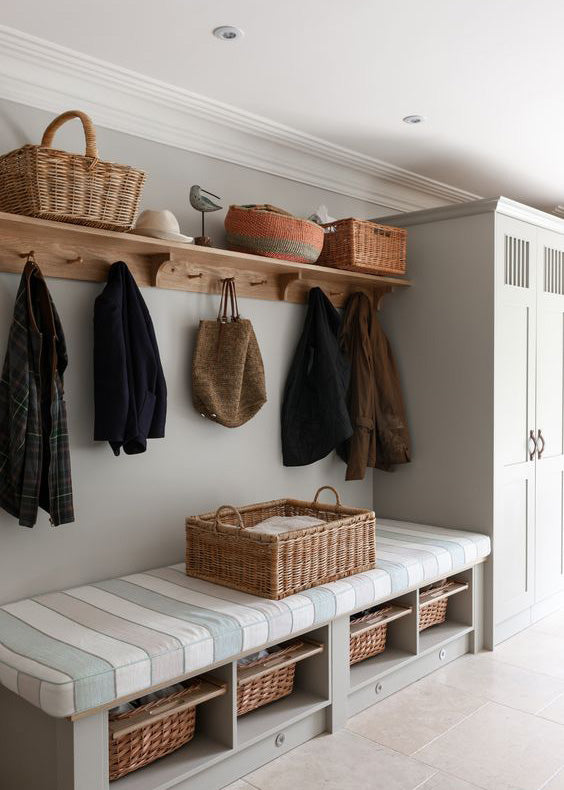 Pick pieces with style
File this one under 'storage ideas with style': be selective with the home accessories you invest in. Designer dinnerware, like these handmade pink dinner plates or handmade yellow ceramic cups, was made to be on display – which means you can stack them neatly in a plate rack or mug tree on your counter without spoiling your kitchen's overall appearance. And as a bonus, it'll leave you with much more space in your cupboards for less sightly items. Or, pick storage pieces that match your other objects – like this blue and gold storage pot paired with blue and gold plates – so that your on-display dishes become a style statement.
BLOG
Latest articles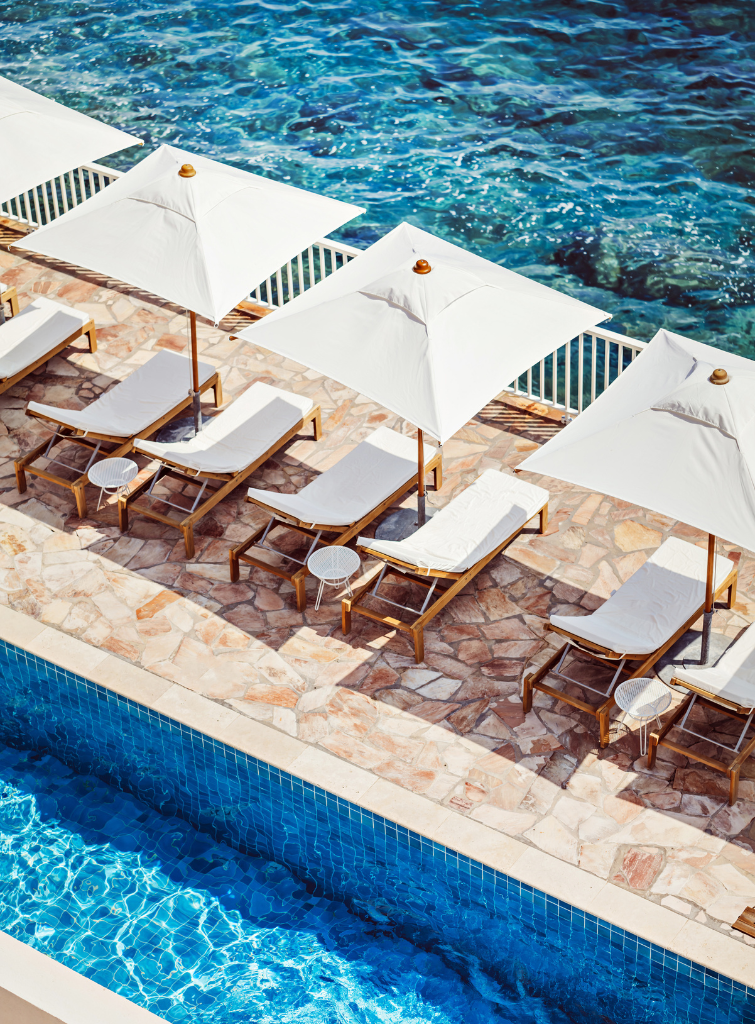 Nestled between the iconic locales of Cannes and Saint-Tropez, Saint-Raphaël presents a tapestry of stunning landscapes and shaded streets. 
Setting the stage for a memorable celebration requires a keen eye for detail and a touch of creativity. Louise Roe, the visionary founder of Sharland...
Bradley Agather is a creative consultant and stylist with an unerring knack for finding the sublime in the everyday. A former fashion editor, Bradley's discerning...