This store requires javascript to be enabled for some features to work correctly.
THE FLÂNEURS
Meet Alexandra Van Houtte, Founder of Tagwalk, Paris
Alexandra Van Houtte is a half French half English entrepreneur, – and fellow Flâneur, based in Paris. After a master in styling at the London College of Fashion, Alexandra worked as a fashion assistant for the likes of Numéro, Vogue int., Glamour, Grazia, or I-D Magazine. In 2016, four years into her career, drained by the routine of researching through endless runways and cataloguing lookbooks, she created Tagwalk: the Google of fashion. Her platform is the first fashion show and accessory keyword searcher for the worlds runways, aggregating Fashion Month by locations, brands, seasons, and fabrics. Always at the forefront of trends, Alexandra has an eye for beauty and a talent for discovering the next cool. With her, we discuss interior design, good taste, and her favourite addresses. Good advice from one Flâneur to another.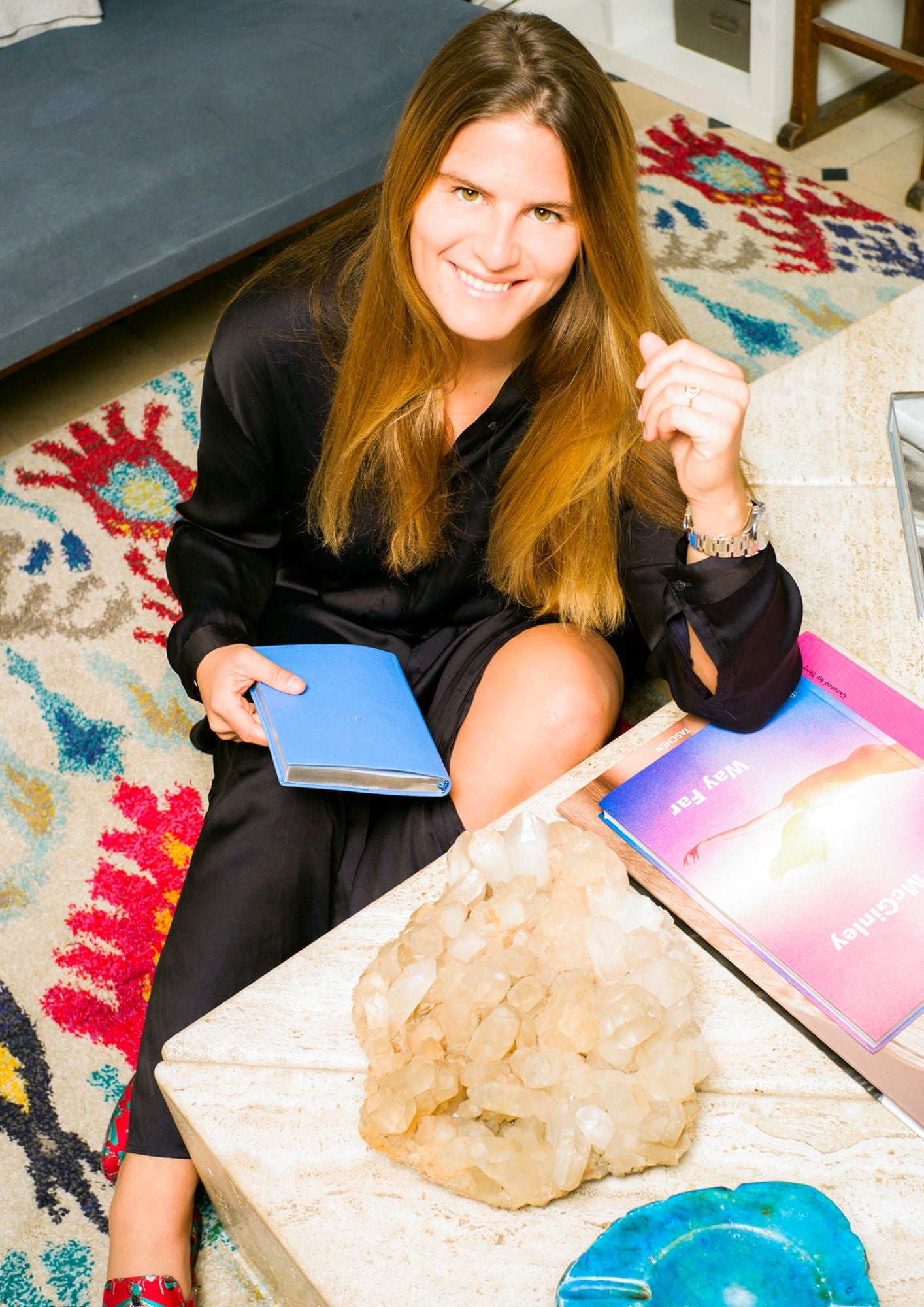 Your apartment in one word:
Life
What makes a home in one word:
Memories
Your taste in one word:
Eclectic
Define bad taste in interiors:
Too clean and un-personal
Where do you find your inspiration for interior design:
Traveling. My flat is a mix of pieces from Mexico, China, Brazil, Scotland, Italy, Portugal, Vienna. I find inspiration in films (most recently I watched 'Only Lovers Left Alive' and Tangier is probably my next shopping destination – I love their guru vibes)
Your philosophy when it comes to decoration:
If you're not happy seeing it every day, don't buy it.
Your favourite hotel in the world:
Il San Pietro in Positano, Italy and the Six Senses in Douro, Portugal.
Your favourite object in your home:
That's a difficult question. I would say my framed pictures  – I have original Brigitte Bardot images, a limited edition drawing by Luke Edward Hall, a collage from my friend Audrey Guttman, à war picture from Cambodia in 1973 by Penelope Chauvelot, a Peter Lindbergh photo of an angel on a beach, Herbarium pressed flowers –  it's a real mix of a million things I love.
Your favourite restaurant in the world:
The simplest, most chilled yet delicious restaurant is O'Dinis Restaurant in Comporta, on the beach. Grilled sardines, fresh tomato salads, amazing Sangria. I wouldn't trade this restaurant for anything else in the world. Its simplicity brings you back to basics. If I had to choose one in Paris it would be Le Bar des Prés, rue du Dragon.
Your favourite address for decoration: 
Barracuda Comporta, based in Carvalhal in Portugal. It's the coolest shop that has a mix of vintage pieces and their own designs. You always end up seeing Jacques Grange or Pierre Passebon over there, eyeing up the latest pieces.
BLOG
Latest articles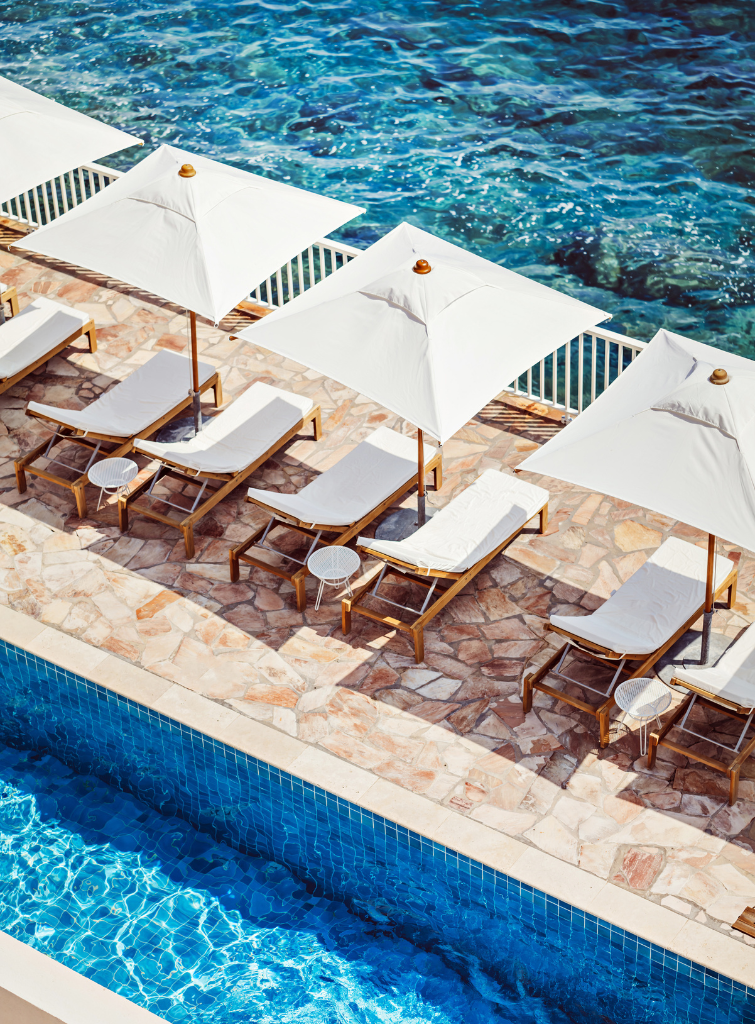 Nestled between the iconic locales of Cannes and Saint-Tropez, Saint-Raphaël presents a tapestry of stunning landscapes and shaded streets. 
Setting the stage for a memorable celebration requires a keen eye for detail and a touch of creativity. Louise Roe, the visionary founder of Sharland...
Bradley Agather is a creative consultant and stylist with an unerring knack for finding the sublime in the everyday. A former fashion editor, Bradley's discerning...