This store requires javascript to be enabled for some features to work correctly.
THE FLÂNEURS
Meet Maja and Toby, Founder of Artemis Deco, London
Meet Maja and Toby, the power couple behind Artemis Deco - a home decor brand that's all about bringing the holiday right into your living room. Inspired by Maja's parents' eclectic kitchen, brimming with gorgeous ceramics from their travels, these two set off on a journey to handpick and showcase Europe's coolest artisanal designs. They've worked hard to put together a collection that's got heart, skill, and a whole lot of personality. Meet the Flâneurs bringing you the holiday feels at home, one beautifully crafted piece at a time.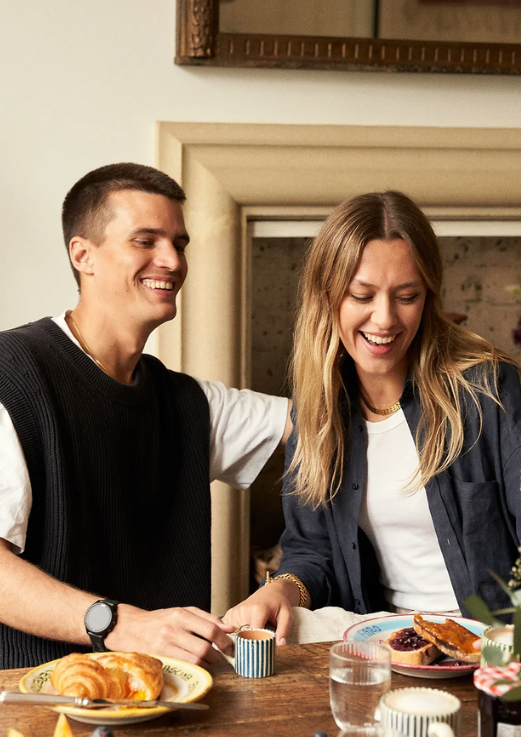 What's your name?
Maja and Toby Gliszczynski-Findlay

Where are you from?
London

Where do you live?  
Balham, South London

One thing people might not know about you?
We are both born and bred Londoners but with no English heritage. 

How did you start your brand?
The inspiration for starting Artemis Deco came straight out of Maja's parents' kitchen which is full of beautiful ceramics that they have collected from their travels over the years. You just could not find high quality, traditional and handmade products quite like that in the UK, and so it instantly became our obsession to source and design these unique pieces and bring them home for everyone to enjoy!

How is it working as a duo?
As a married couple, thankfully it works really well! We both know our strengths and weaknesses when it comes to running the business and strangely actually, there isn't much overlap which makes dividing roles really easy. Having said that, we ultimately make all business decisions together and are very aligned on our vision for the brand and product.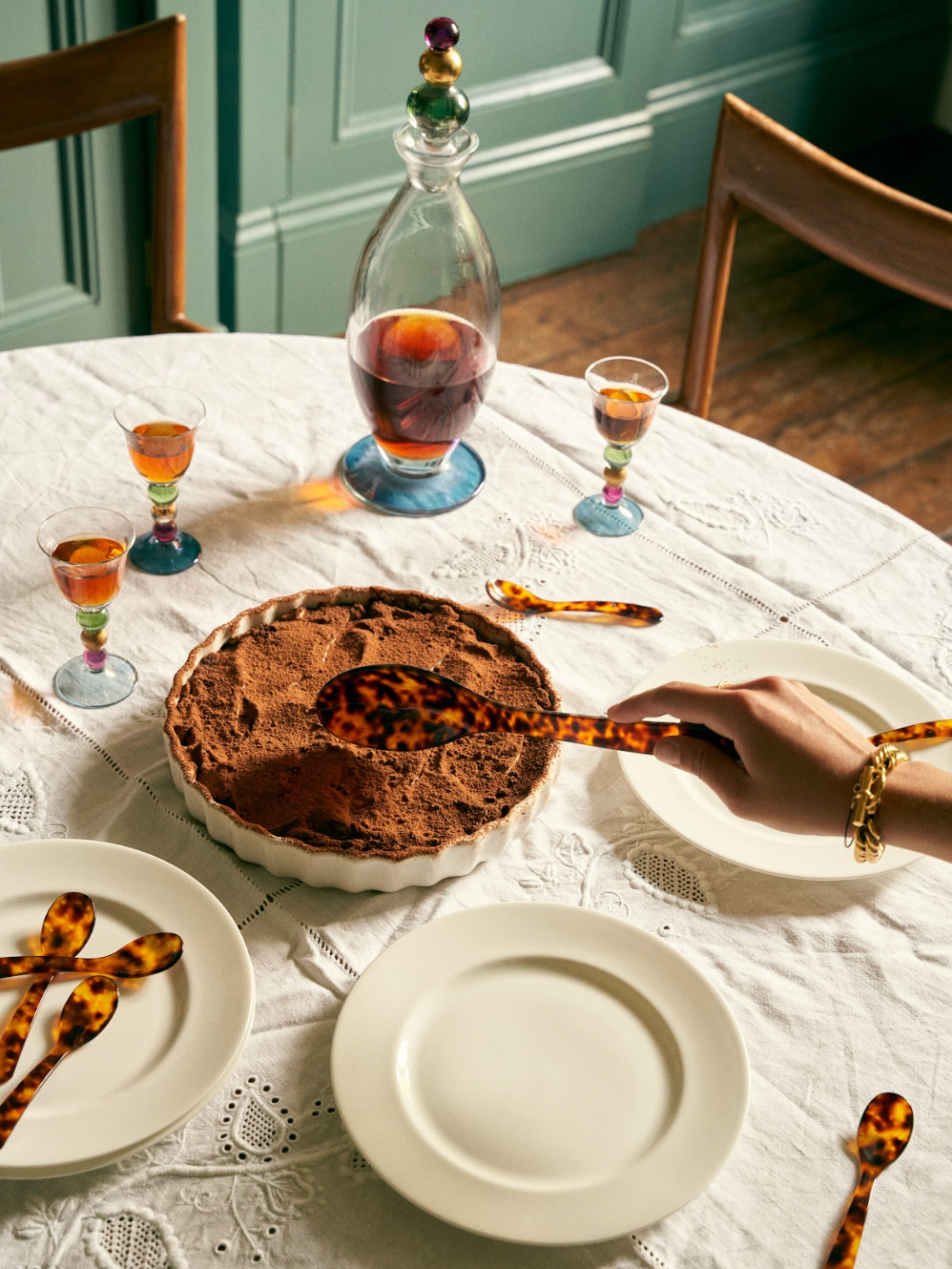 What or who inspires you? 
That's easy, holidays and the amazing ceramicists that we work with! Our tagline and motto is Bring Your Holiday Homeand that really is the essence of our inspiration. Our brand is not just about creating a collection of beautiful products. It is more about capturing the joys and rustic warmth of sunny European getaways and channelling that through design.

One thing you would want people to know about your brand?
Every single one of our ceramic and glass pieces is delicately and painstakingly hand made, hand painted and hand crafted by local, traditional artisans that we have met on our travels across Europe. Italy, Spain, Portugal, Czech Republic, Bulgaria, to name just a few.

Of course this means that each mug, jug or bowl has its own little idiosyncrasies and for us that only adds to the joy and the tangible connection we feel to those wonderful craftspeople.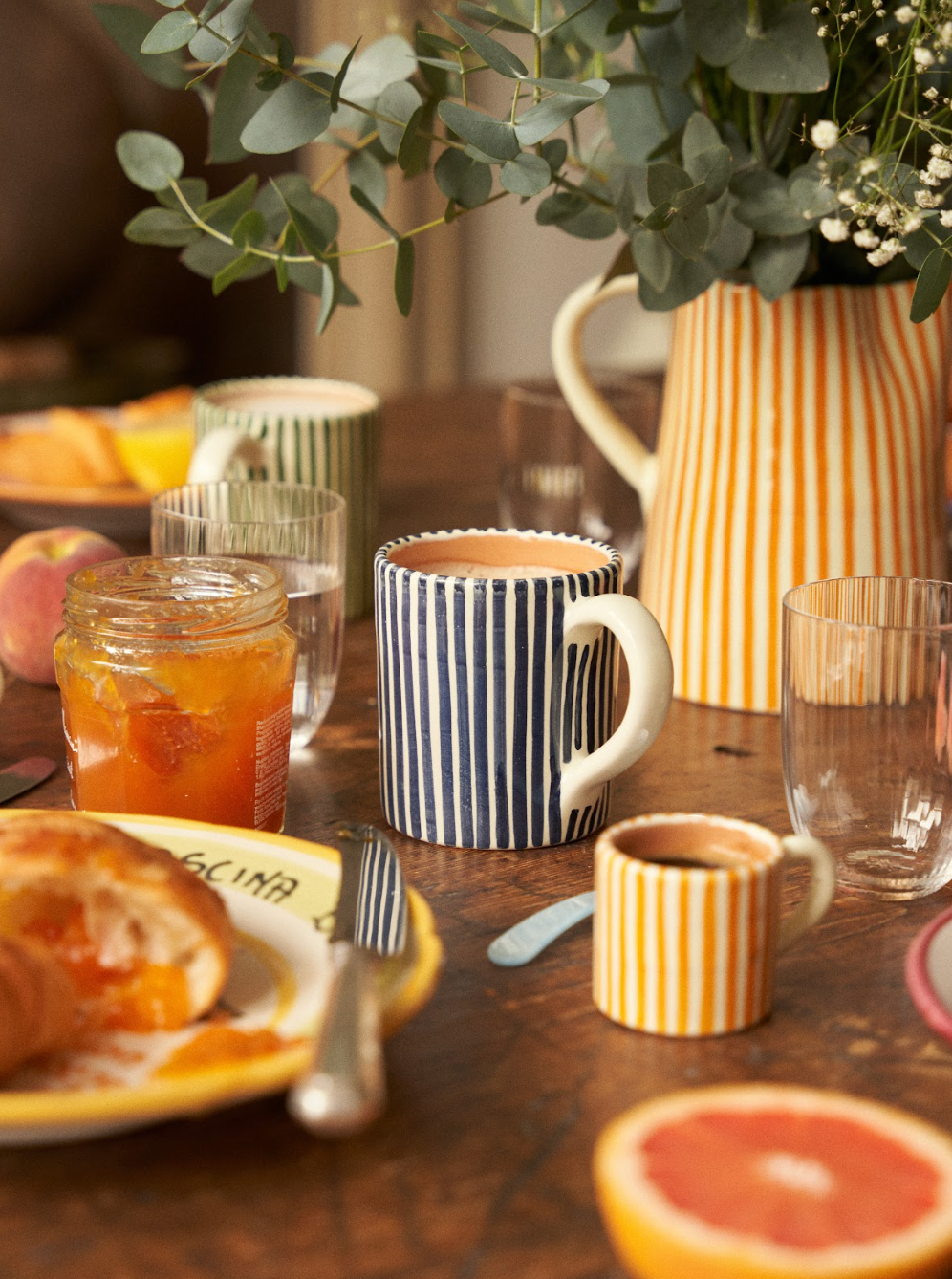 Is there one iconic item you want to tell us more about from your collection?
The Sicily Azzurro Oil Dispenser. This piece has always been one of our best sellers but is also from our first ever collection which we designed in Sicily with two of our ceramicists - husband and wife duo, Tiziana and Francesco. We will never forget the moment that we first met them in the beautiful hilltop town of Caltagirone, and it was at that moment when Artemis Deco truly began. We had driven across the island in search of the perfect first collection, armed only with distant memory of Italy lessons at school over 10 years ago. It was this sense of discovery and adventure that has fuelled our passion across all of our collections, but you never forget your first. The Sicily collection will always hold such a place in our hearts. 

Is there an object you haven't been able to bring back from your holiday that you still regret?
All the beautiful antique wooden furniture in Bali. In particular, there were two very old wooden doors  but sadly there was no real possibility of incorporating them into a little London home. Maybe one day...

What is your best tip for decorating your table?
Lots of people give all their attention to the main table setting and actually forget a bit about when this is all cleared away for dessert. For us, sweet treats and coffees offer a great opportunity to bring out some of your more playful tableware. We love bringing out our extra cute and colourful Vacanza espresso mugs to lift our guests from their post-meal slumber and to keep the energy going. 
Artemis Deco
Discover the Collection
BLOG
Latest articles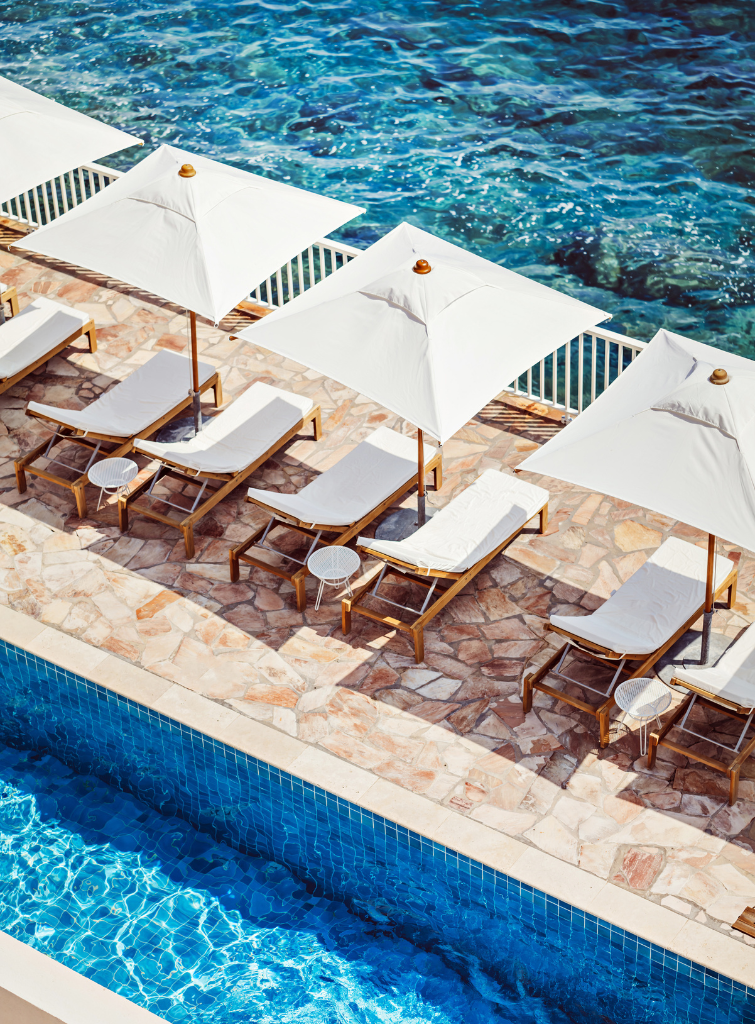 Nestled between the iconic locales of Cannes and Saint-Tropez, Saint-Raphaël presents a tapestry of stunning landscapes and shaded streets. 
Setting the stage for a memorable celebration requires a keen eye for detail and a touch of creativity. Louise Roe, the visionary founder of Sharland...
Bradley Agather is a creative consultant and stylist with an unerring knack for finding the sublime in the everyday. A former fashion editor, Bradley's discerning...