This store requires javascript to be enabled for some features to work correctly.
THE FLÂNEURS
Meet Elisabet Castella, Founder of The Platera, Barcelona
You might have spotted Platera's beautifully hand-painted plates on Instagram. The famous Spanish influencer @blancamiro is a fan and so are we. We sit down with the design Elsabet Castella in Barcelona to discuss how she started The Platera in confinement, her inspirations, and what's next on her plate.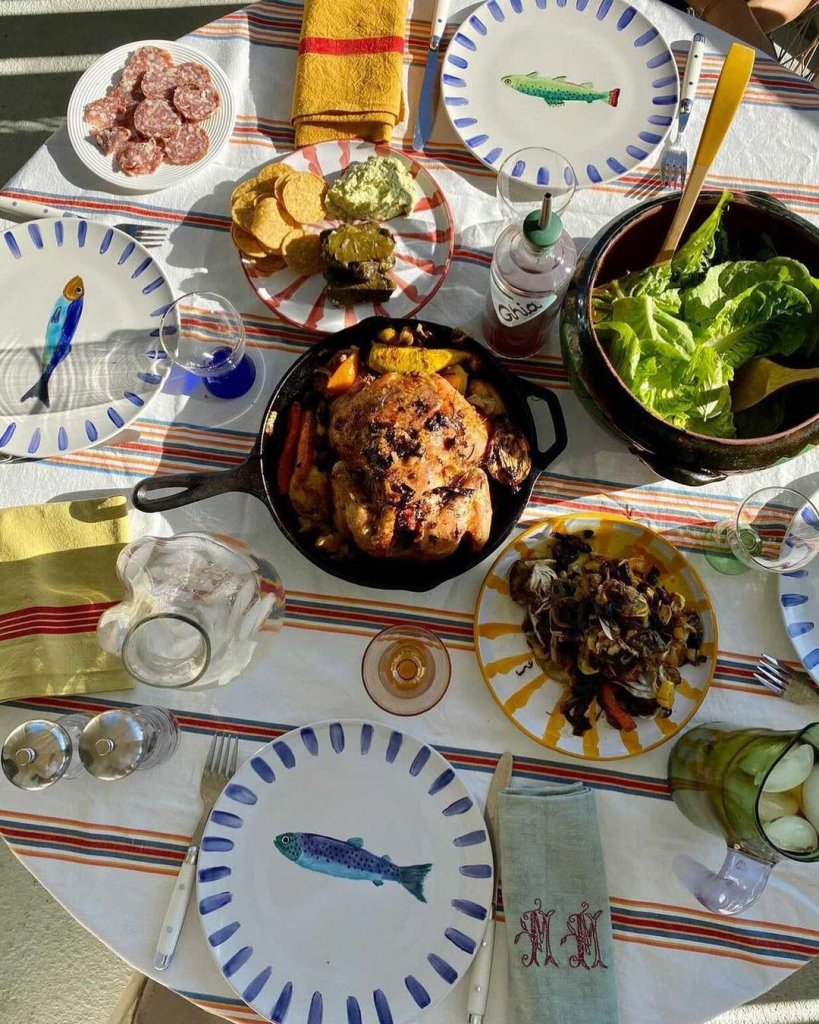 Could you tell us three things about you?
I think most of the things that describe me can be seen through my plates. I like the unconventional, I love mixing and experimenting with colors, textures and patterns and this is reflected in the way I dress, decorate and design.
Painting The Platera plates takes me to my own reality where there are no rules and everything is possible. It is a moment of disconnection where there is nothing more than a brush, a plate and a lot of imagination.
Since I was little, I have always loved everything that's handmade. I pay attention to details and I like everything that's unique; made with love. In fact, whenever I see something that I like I try to do it at home.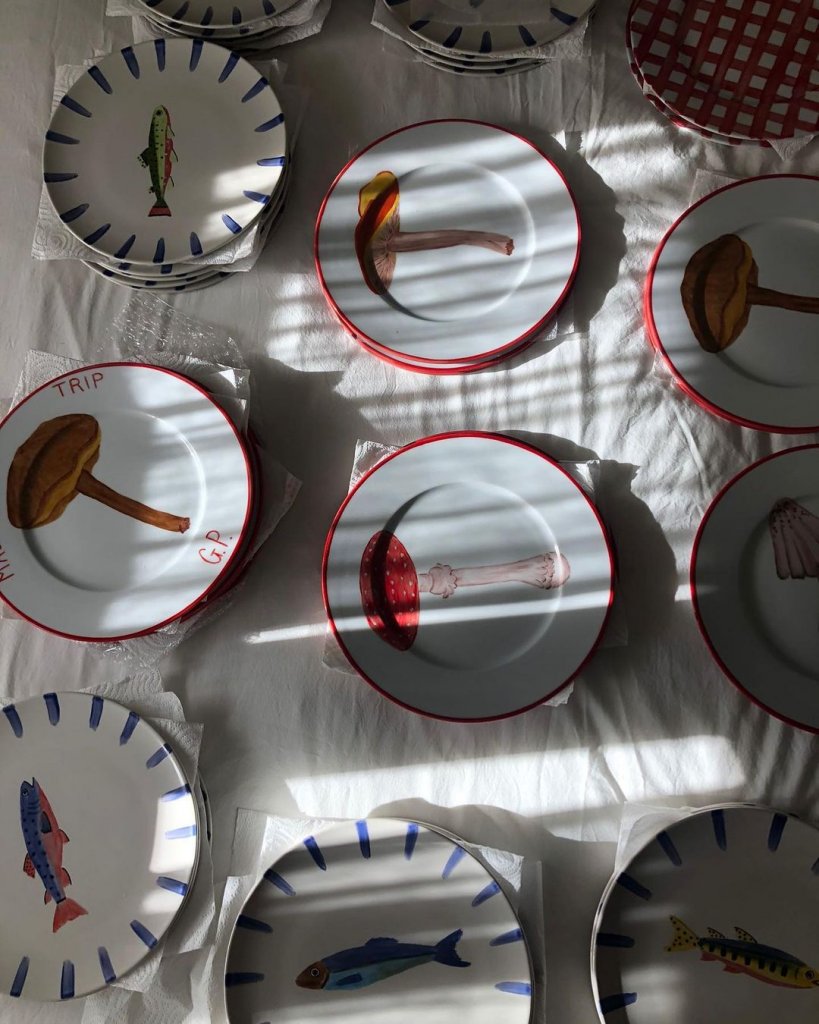 How did you come up with The Platera?
We started the platera during the lockdown, when sitting at the table was the best plan of the day. We wanted to find a way to make that moment more enjoyable, so our passion for everything handmade and my free time led me to try new things. The first thing I made was a salad bowl, and seeing the success among our friends, we decided to try new things.

Can you tell us about your technique?
I just take a brush, mix paint pigments with different oils, and let my imagination flow. All our pieces are hand painted one by one. It's a very slow process but the final result is worth it! There are not two identical drawings and all the small differences make each piece unique.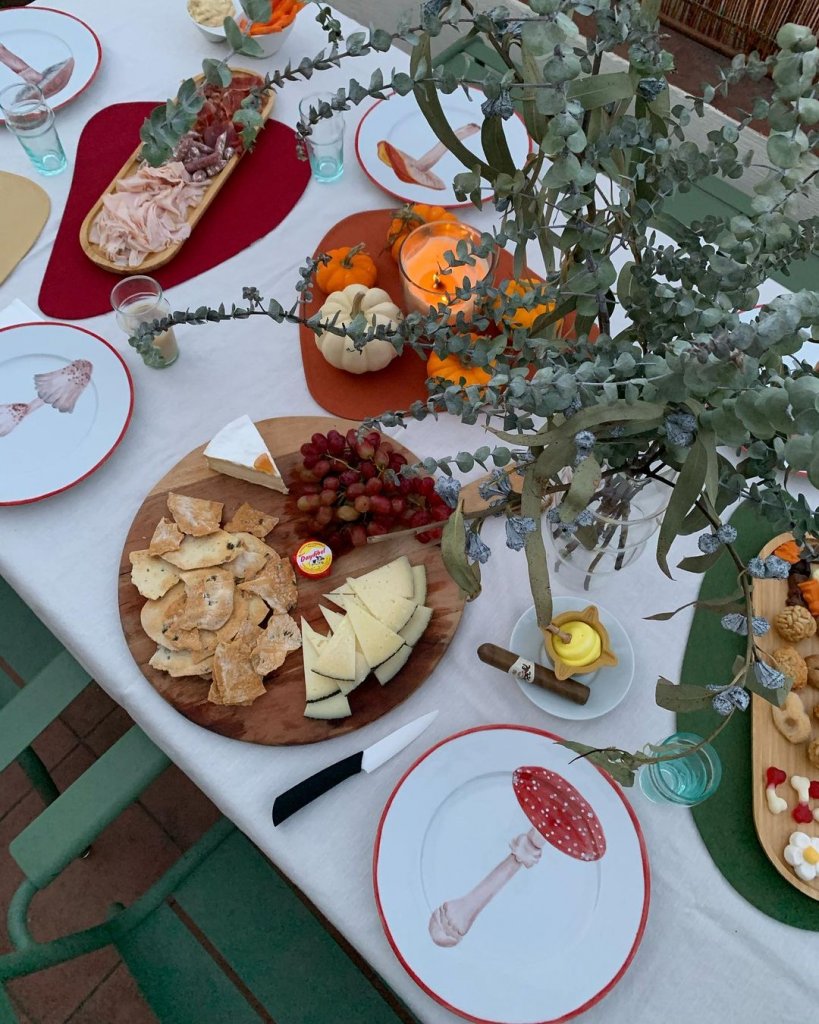 What inspires your designs?
I am inspired by what I see and by things that I like, regardless of what they are (colors, objects, shapes …) and then I try to capture it in my designs. I try not to think a lot and just start designing when I feel inspired by something, once it's finished, I decide if I like it or not.
Did you expect so much demand in so little time?
Not at all! We are surprised and at the same time very excited. We do not sell anything that we are not passionate about, but we did not expect that others would like it as much as we do. What started as a hobby during lockdown has turned out a lot bigger than expected. 
Do you use Instagram a lot for inspiration?
The truth is no. What makes the platera unique is that all the designs are inspired by things that surround me. I have my phone full of screenshots, but the funny thing is that none of them are dishes. Most inspo are of other things, like colored geometric images.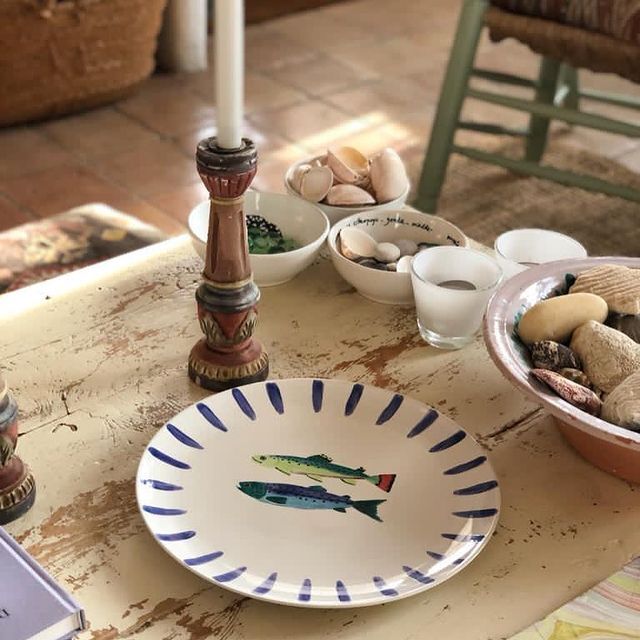 What are your tips for the perfect table setting?
I think the trick is not to think about it too much! I like to combine colors and not look too much if the tablecloth sticks with the napkins or if the dishes stick with the tablecloth. The best is to take it as a game and the fun is the mix. Sometimes the most unexpected is what turns out best!
Fishes, Mushrooms, what's next? What are the next designs you'd love to do?
Secrets can't be told, as I want to keep on surprising : )  I think there are endless possibilities to be done, from more realistic drawings to completely abstract designs. But if I have to give a hint, they will not be boring!!
Any wishes for 2021?
To be able to keep doing what we love. We wish to continue adding a touch of fun and color to the tables around the world.
BLOG
Latest articles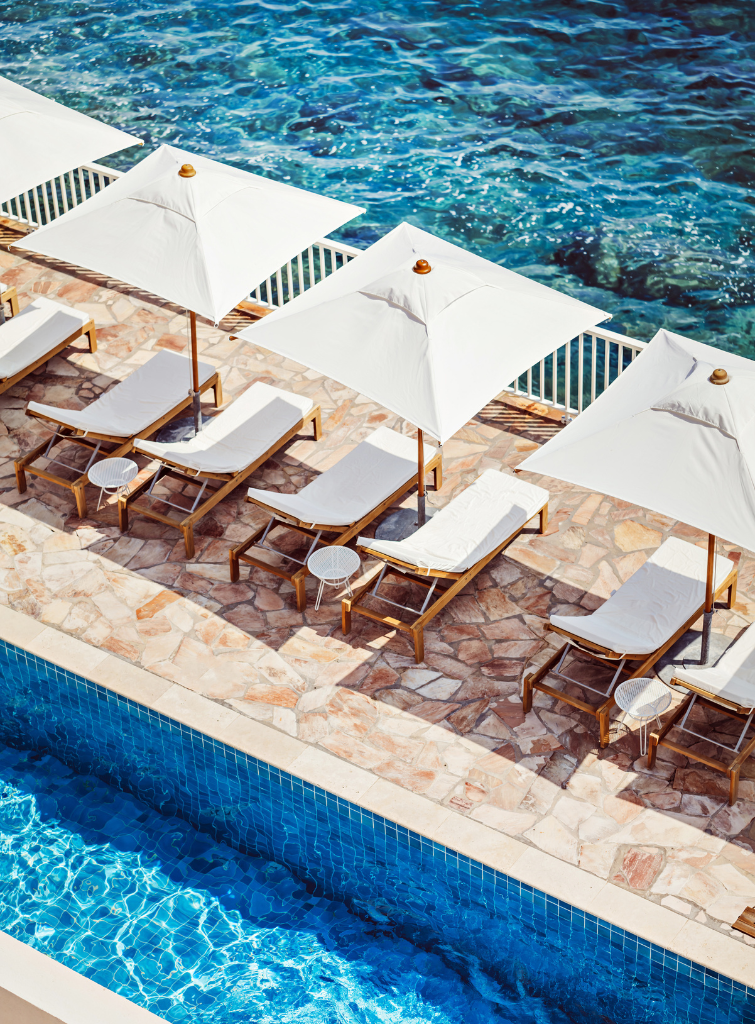 Nestled between the iconic locales of Cannes and Saint-Tropez, Saint-Raphaël presents a tapestry of stunning landscapes and shaded streets. 
Setting the stage for a memorable celebration requires a keen eye for detail and a touch of creativity. Louise Roe, the visionary founder of Sharland...
Bradley Agather is a creative consultant and stylist with an unerring knack for finding the sublime in the everyday. A former fashion editor, Bradley's discerning...